There are many islands in France, most of which are underrated and ignored by tourists. Scattered from the tropical Mediterranean to the rugged Atlantic coastline, they mirror the country's diverse climate and unique blend of cultures. The magnificent islands of France are the best place for those who want to take a break from the bustling city life!
Islands of France: Corsica
Take the nature of the Mediterranean, add the cleanest sandy beaches, pirate charm, alpine beauty, Italian cuisine, French wine and you will get this amazingly beautiful corner on Earth that enjoys life with you. Corsica is the lifeblood of nature and the power of history, and a place where Napoleon was born as well. It is difficult to hold back the feeling of enjoying the views of the sea, mountains, ancient towns and fortresses.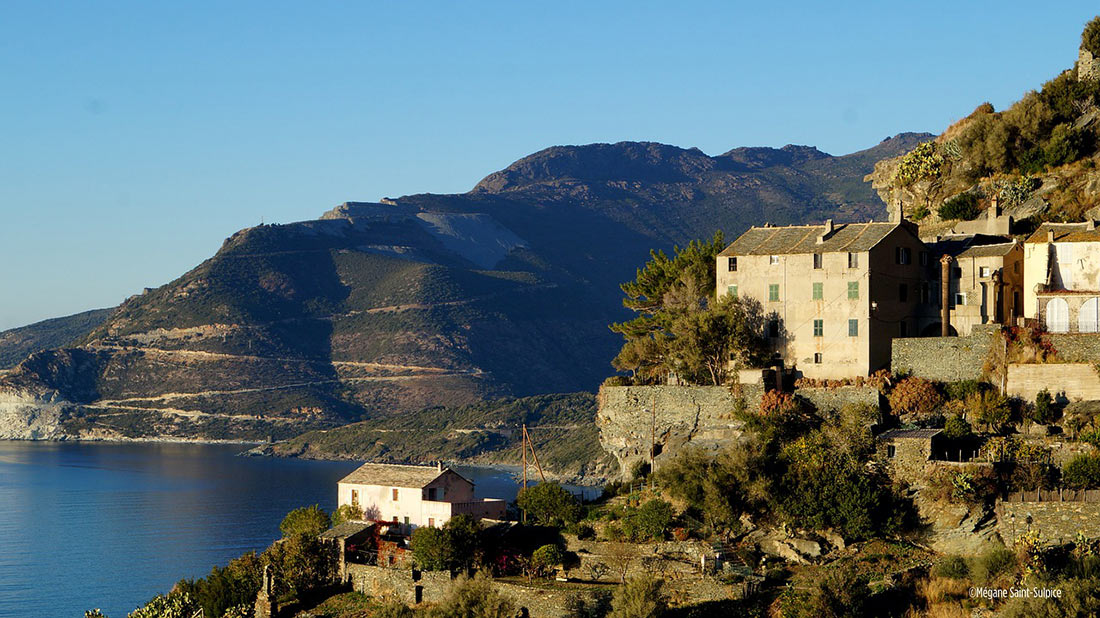 Photo: meganesaintsulpice / pixabay (Pixabay License)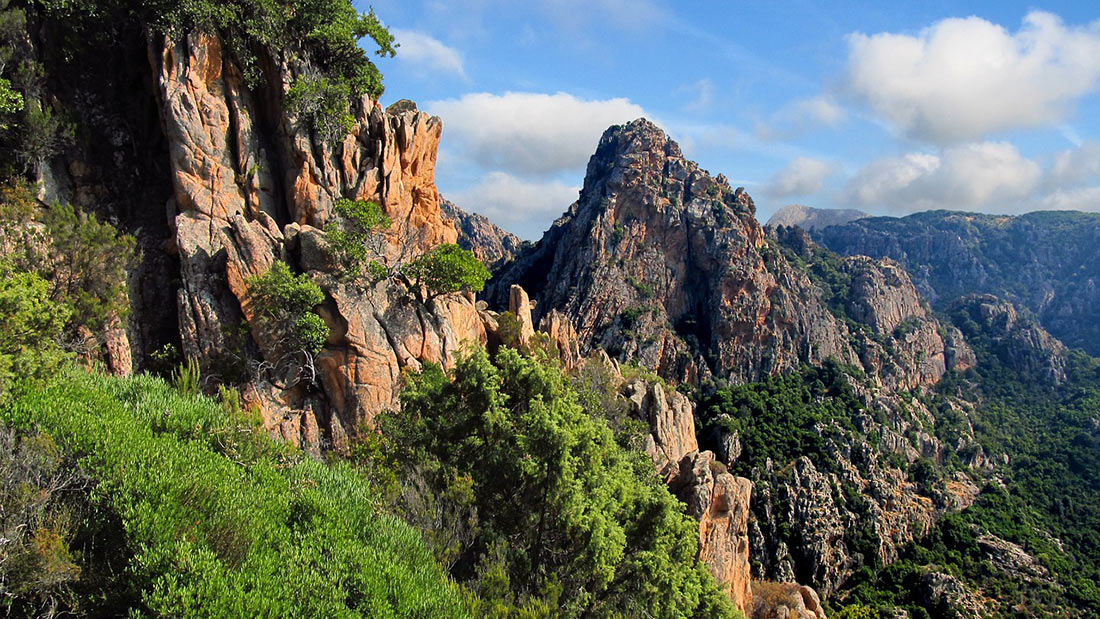 Photo: krotilm (pixabay.com) / needpix (CC0)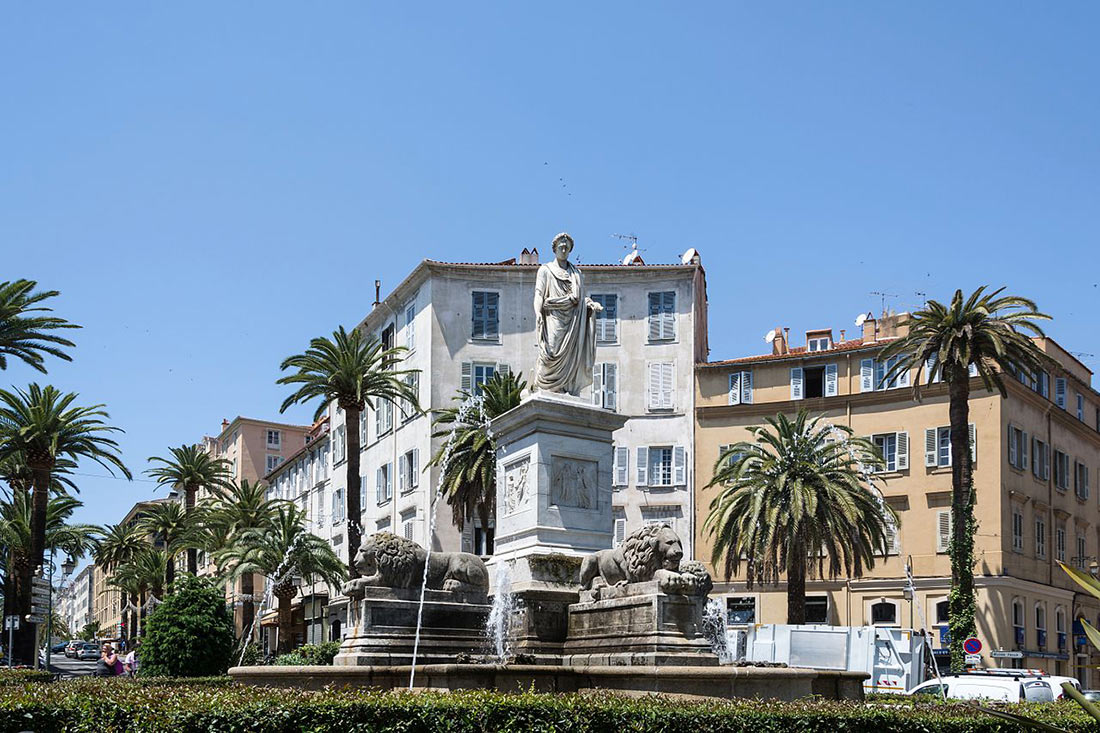 Photo: Isiwal / Wikimedia Commons (CC-BY-SA-3.0-at)
Île de Ré
Located between Brittany Pertuis and Pertuis d'Antioche, Île de Ré offers alternating salt marshes, pine forests, vineyards, dunes oyat dunes, sandy beaches and villages with white houses. Occupying an area of 8,532 hectares, Île de Ré is crossed by numerous bike paths. A real treat for bike lovers! The island's capital, Saint-Martin-de-Ré is a must-visit place, with its seventeenth century fortifications and a charming port inviting to stroll.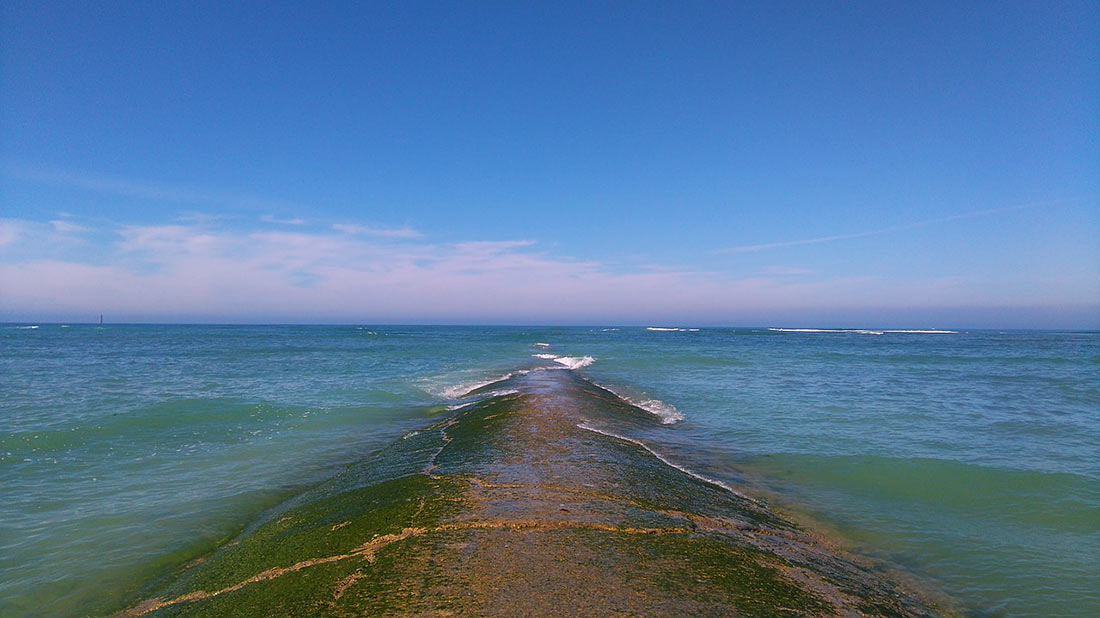 Photo: Raissa558 / pixabay (Pixabay License)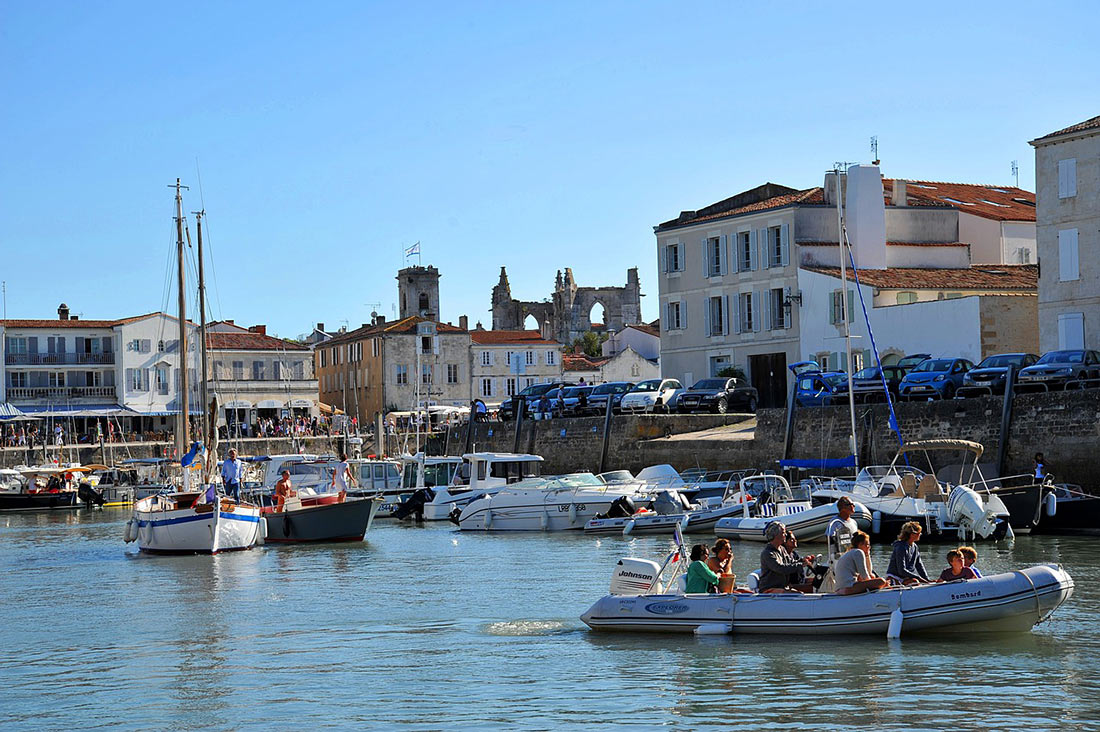 Photo: Falcohusky / pixabay (Pixabay License)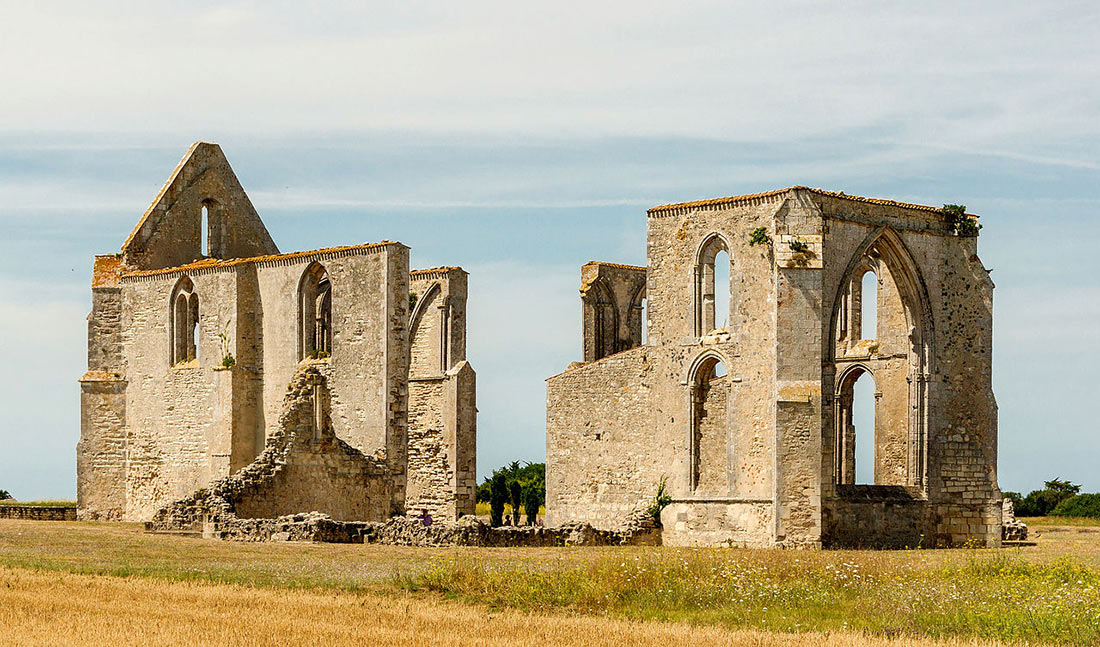 Photo: Jebulon (CC0)
Islands of France: Île-de-Bréhat
The largest island of the archipelago of the same name is located off the northern coast of Brittany. Since the island is formed of a rare pink stone that comes to the surface, it is also called the Pink Granite Coast. In the past, the beautiful location and tranquil atmosphere of Brea attracted artists such as Henri Matisse and Fergusson. There are no roads on the island and a fantastic silence is all around… Only the sounds of the sea and the singing of birds are heard. It is a true piece of paradise in the middle of the English Channel, surrounded by Mediterranean flora: fig trees, mimosas, eucalyptus trees, magnolias and ficuses. According to legend, many centuries ago, sailors from Brea, returning from long voyages, brought overseas seeds and it made local flora so diverse. The territory of the island is protected, so new buildings are not allowed on it.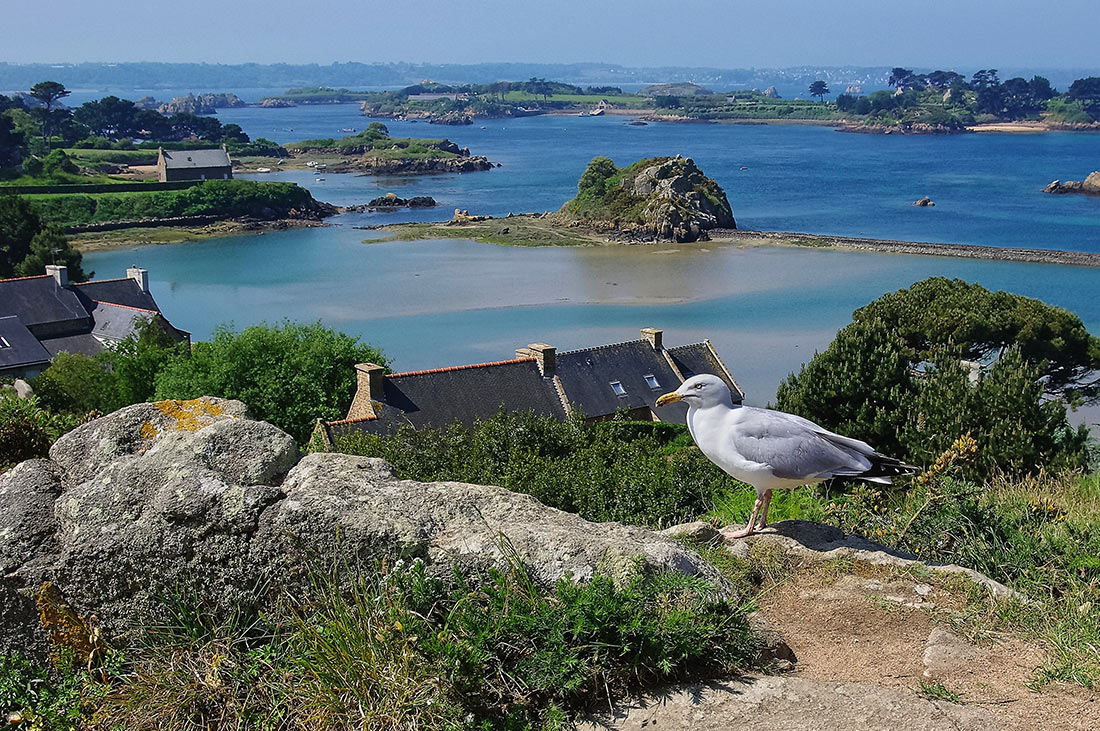 Photo: Photo: JLPC / Wikimedia Commons (CC BY-SA 3.0)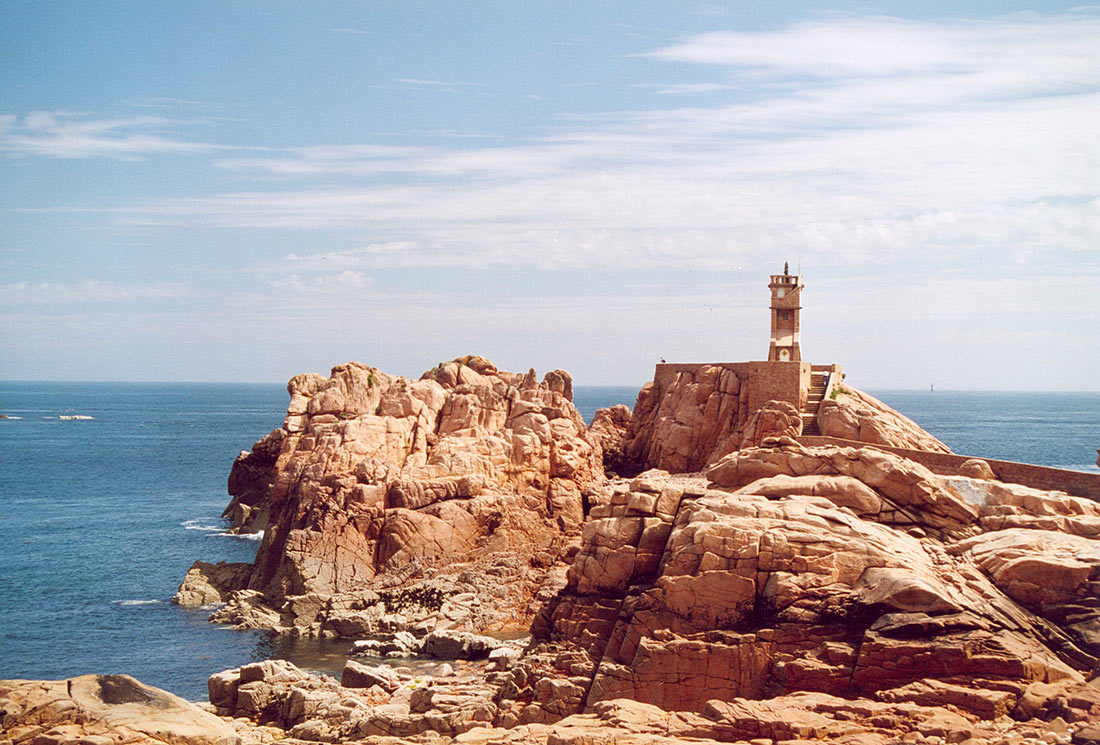 Photo: Calips at French Wikipedia (CC BY-SA)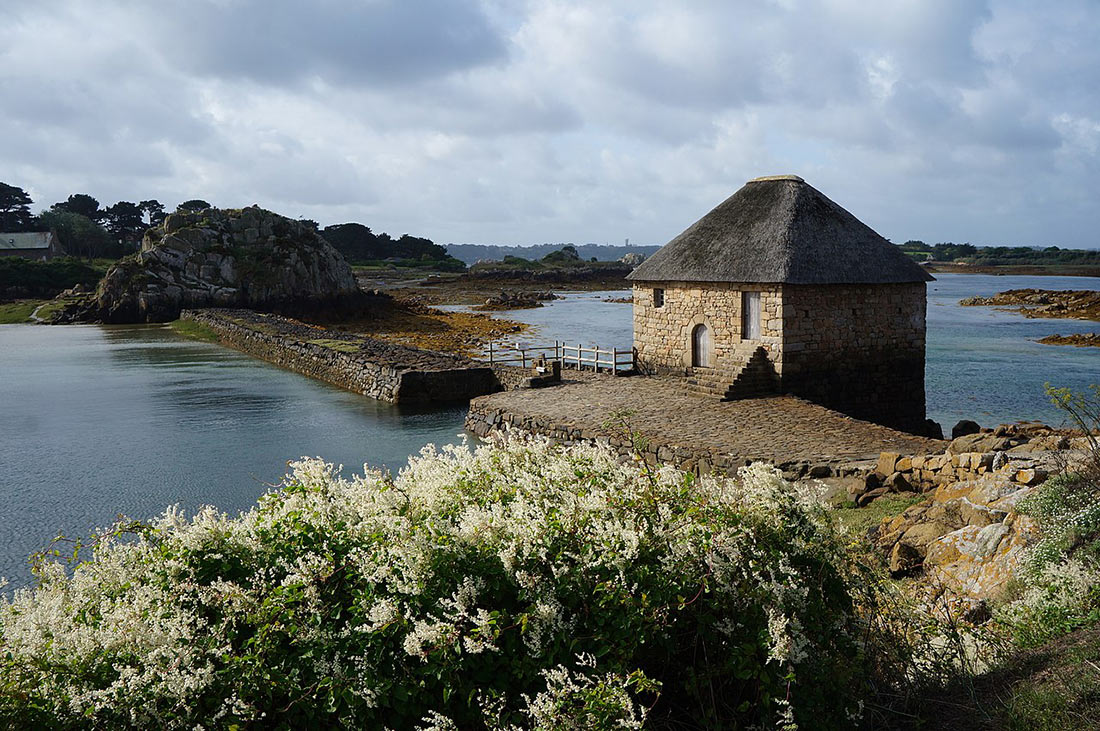 Photo: Pierre André Leclercq (CC BY-SA)
Île des Embiez
The picturesque island of Île des Embiez, located not far from the French Riviera, is one of the most underrated holiday destinations. It is also known as the island of Paul Ricard: in 1958, a French industrialist acquired Embiez, and his family still owns the island. There is only one hotel, a couple of restaurants and a mini market. You need to explore the area on foot or by bike, because there are no cars. You can get to the Île des Embiez by ferry from the nearby harbor in Sanary-sur-Mer.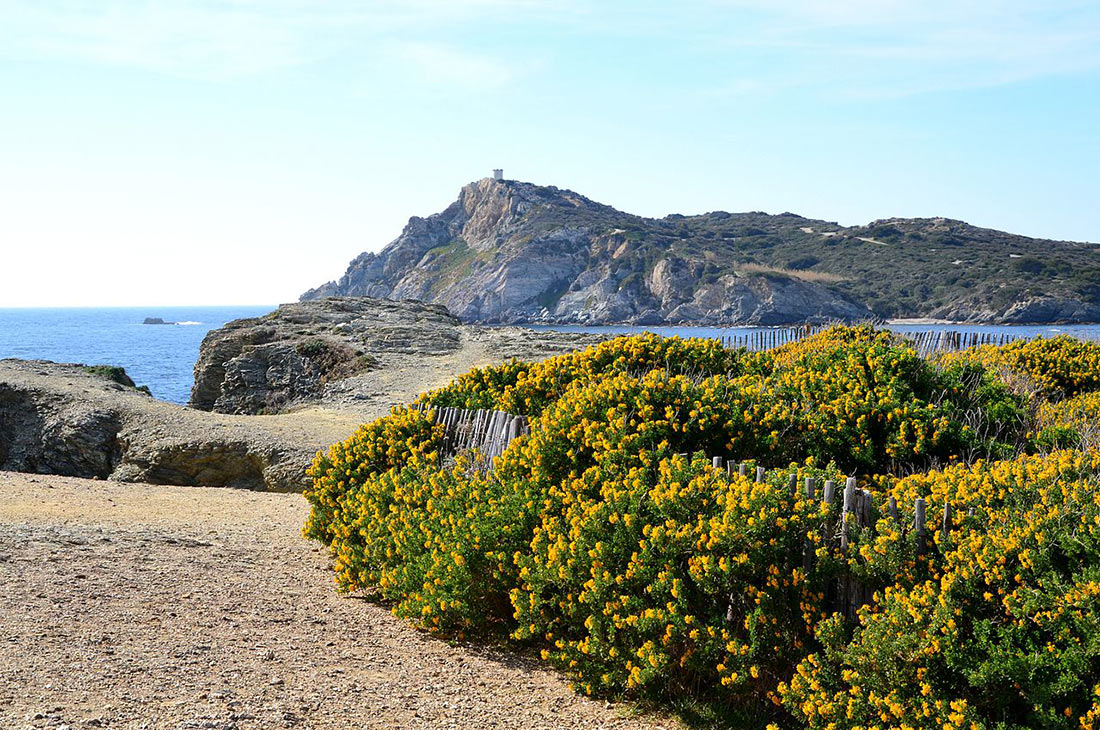 Photo: Gilles83500 (CC BY-SA)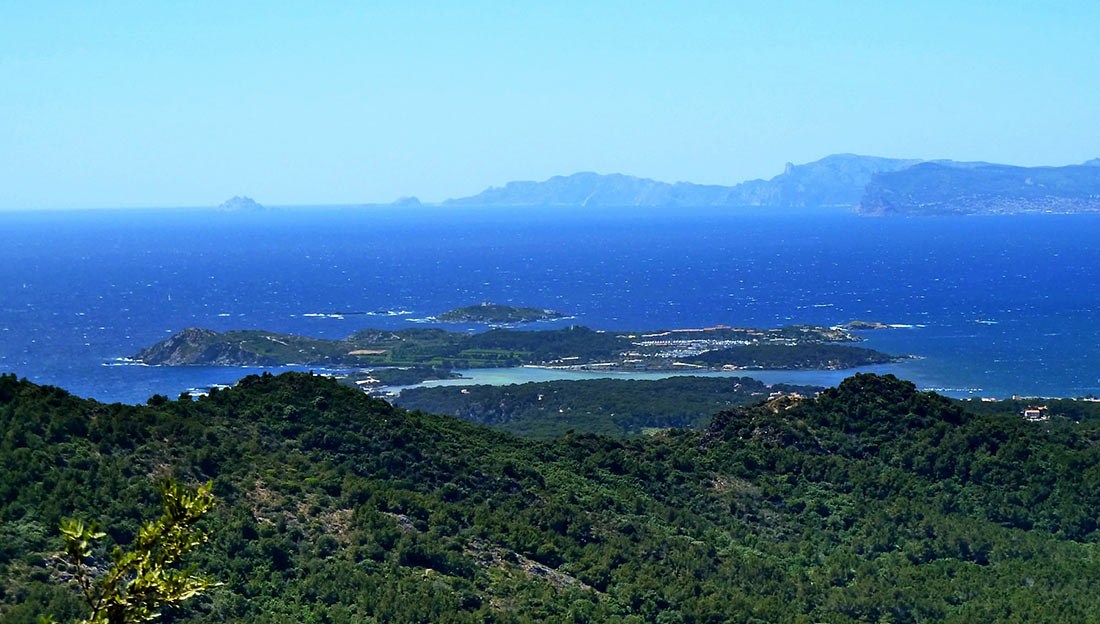 Photo: Technob105 (CC BY-SA)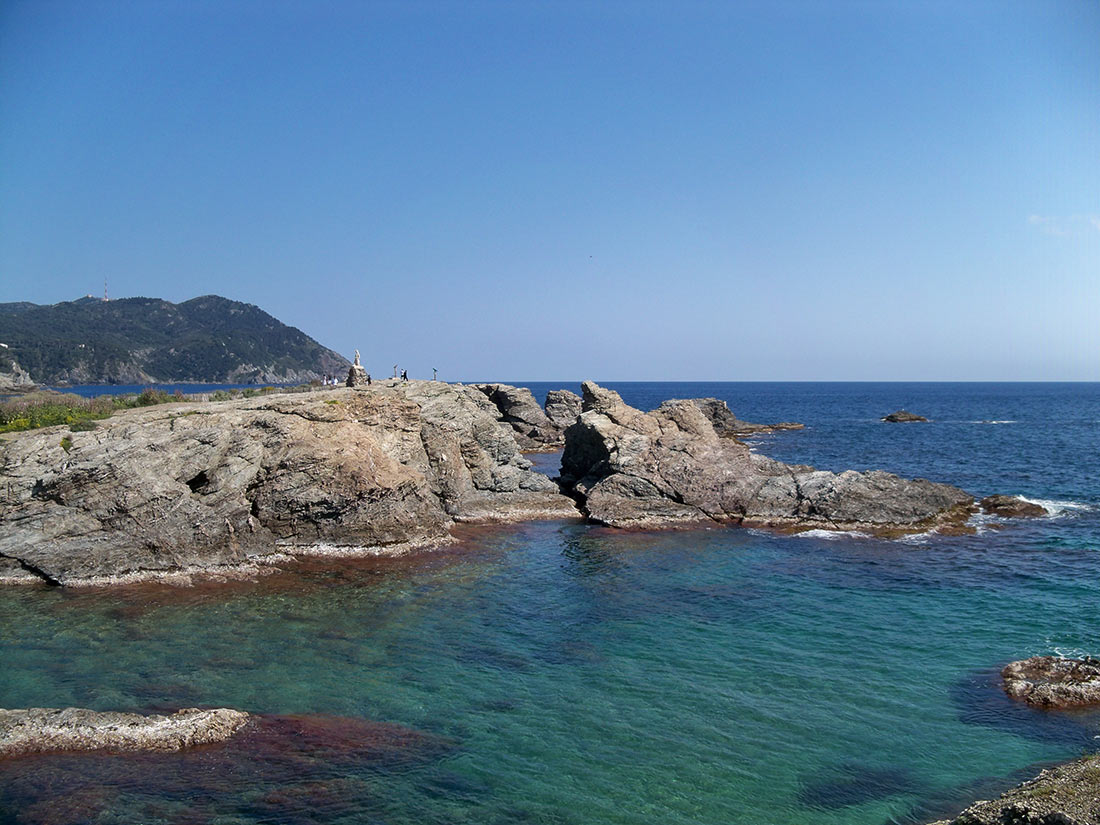 Photo: Marianne Casamance (CC BY-SA)
Islands of France: Île de Porquerolles
The island of Porquerolles is located between Nice and Marseille in the Mediterranean Sea, off the coast of France -. It is the largest in the Hyères group. It is 7 kilometers long and 3 kilometers wide. The climate here is excellent: 300 days of sunshine a year, hot summers with cool breezes and mild winters. Back in the XIV century, the fort of St. Agatha was built on the island. The first and only city appeared here at the beginning of the 19th century. In 1837, a lighthouse was built, and in 1850, the Church of St. Anne was erected.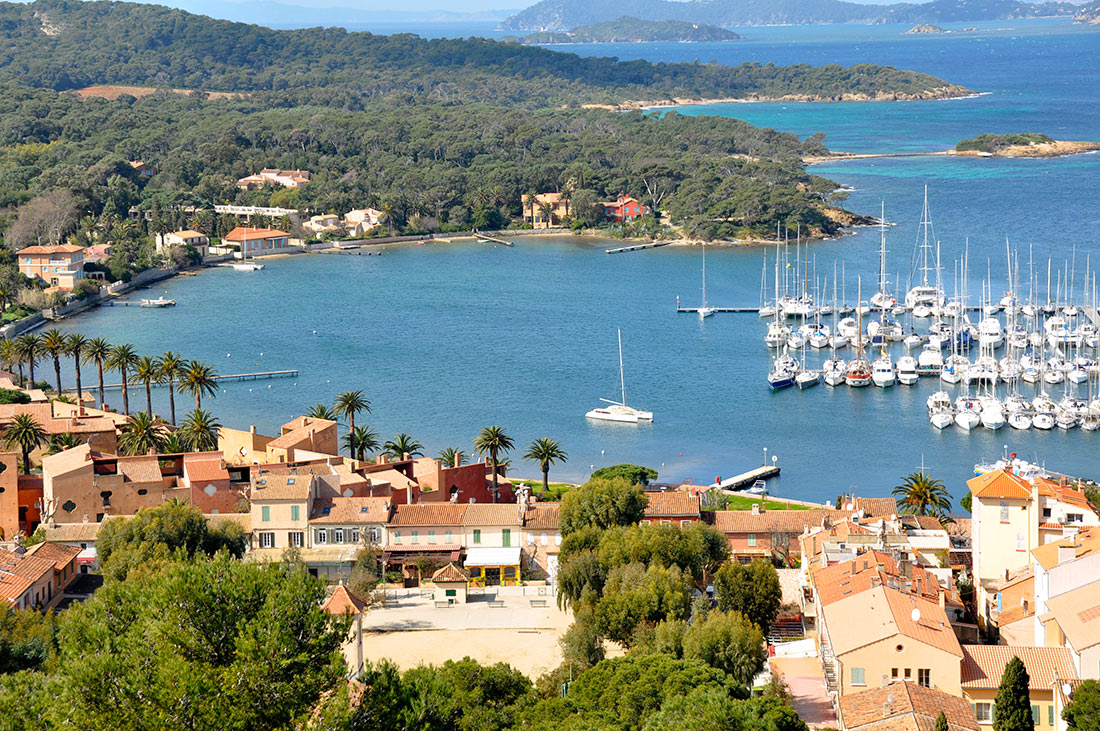 Photo: Hyerestourisme (CC BY-SA)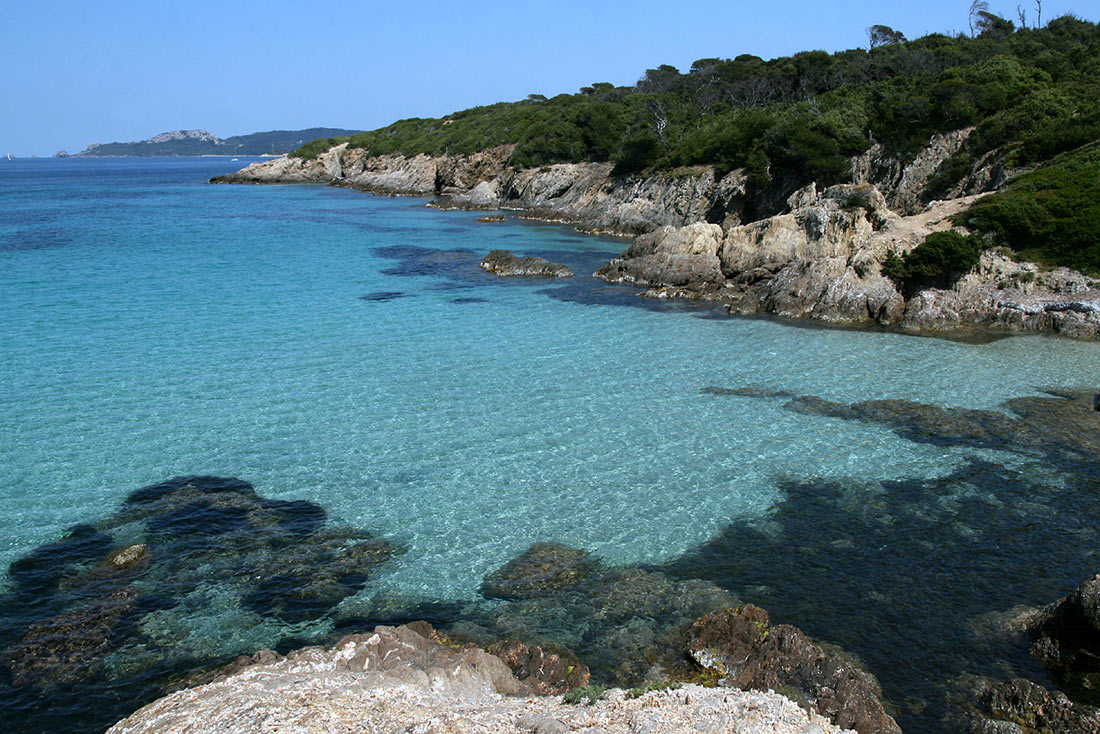 Photo: Remi Jouan (CC BY-SA)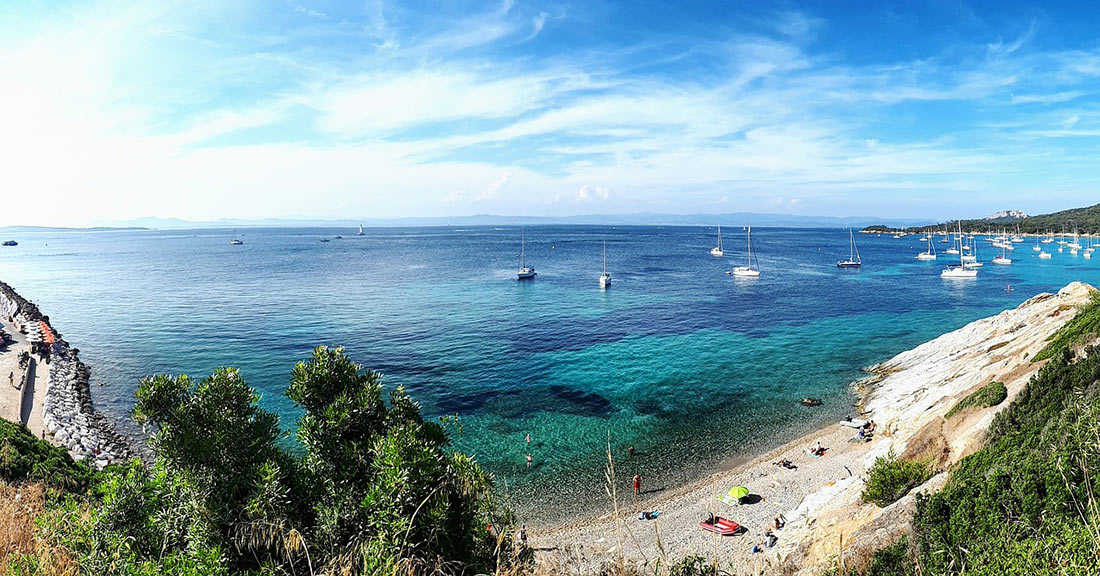 Photo: dianepoujol (pixabay.com) / needpix (CC0)
Île du Levant
Levant is a fabulous island with an incredibly varied landscape in the Mediterranean Sea, near the French Riviera. There is a stunning National Park here, and among the gorgeous beaches there are also world famous nudist areas. The island is easily accessible by ferry service from Hyères. However, do not forget that about 90% of the island's territory is occupied by a rocket range and is closed to visitors.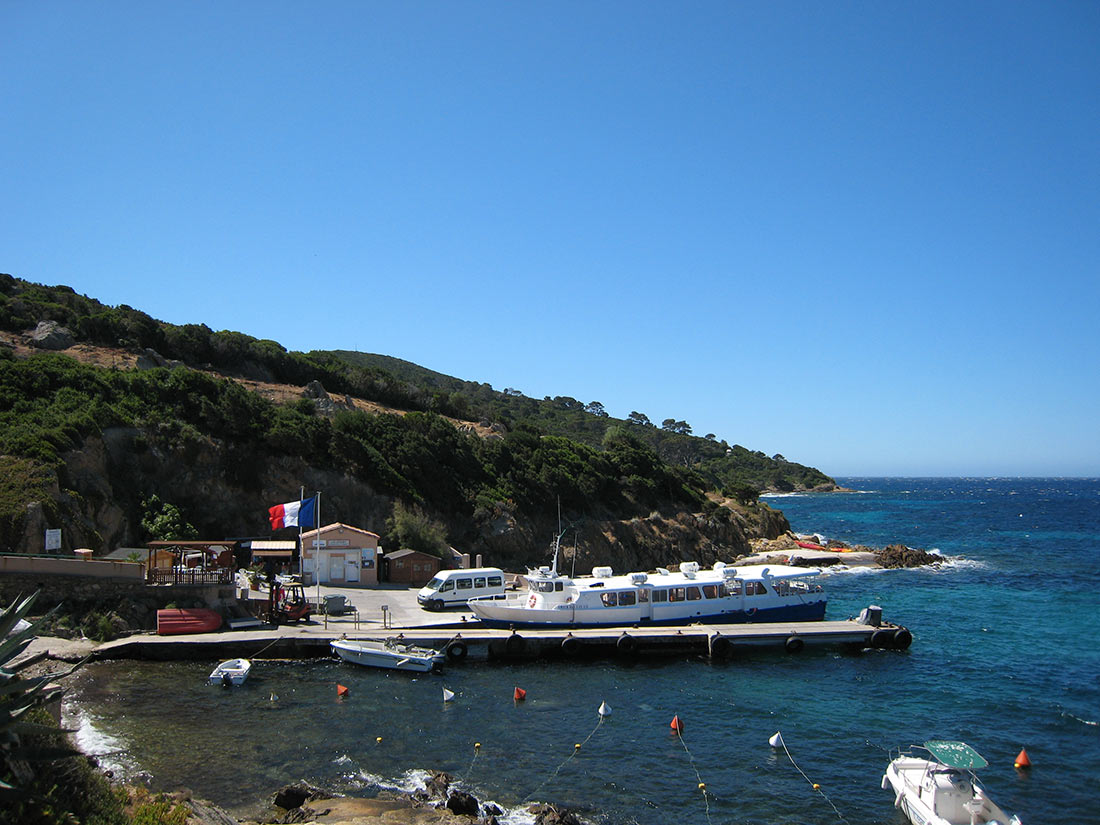 Photo: Matthieu Sontag (CC BY-SA)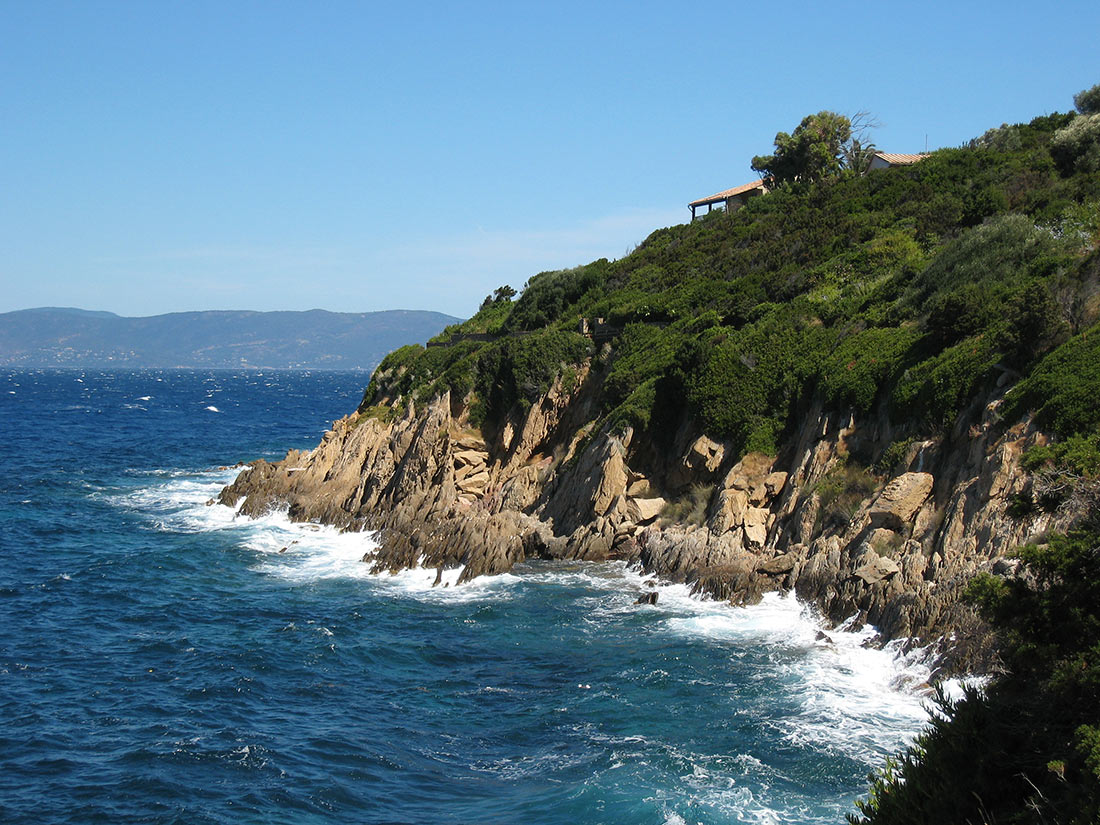 Photo: Matthieu Sontag (CC BY-SA)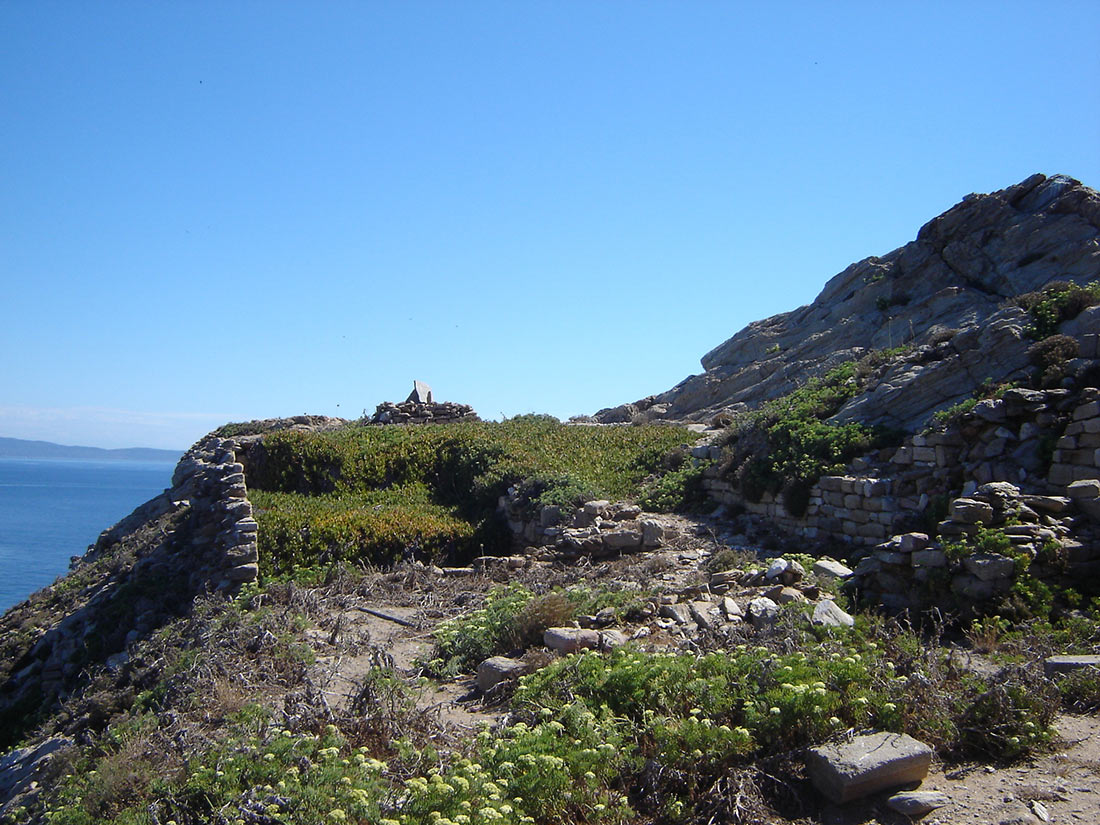 Photo: Olivier Hoarau (CC BY-SA)
Islands of France: Île-d'Arz
One of the most beautiful islands in French Brittany. Actually, this is an archipelago of nine islands in the Atlantic Ocean, which is inhabited by only a few people. Once there was a fishing village, and now jagged coastlines intersect with tranquil harbors and lush green hills for truly stunning views. There are no cars on the island, so it is popular with cyclists.
Photo: Ji-Elle (CC BY-SA)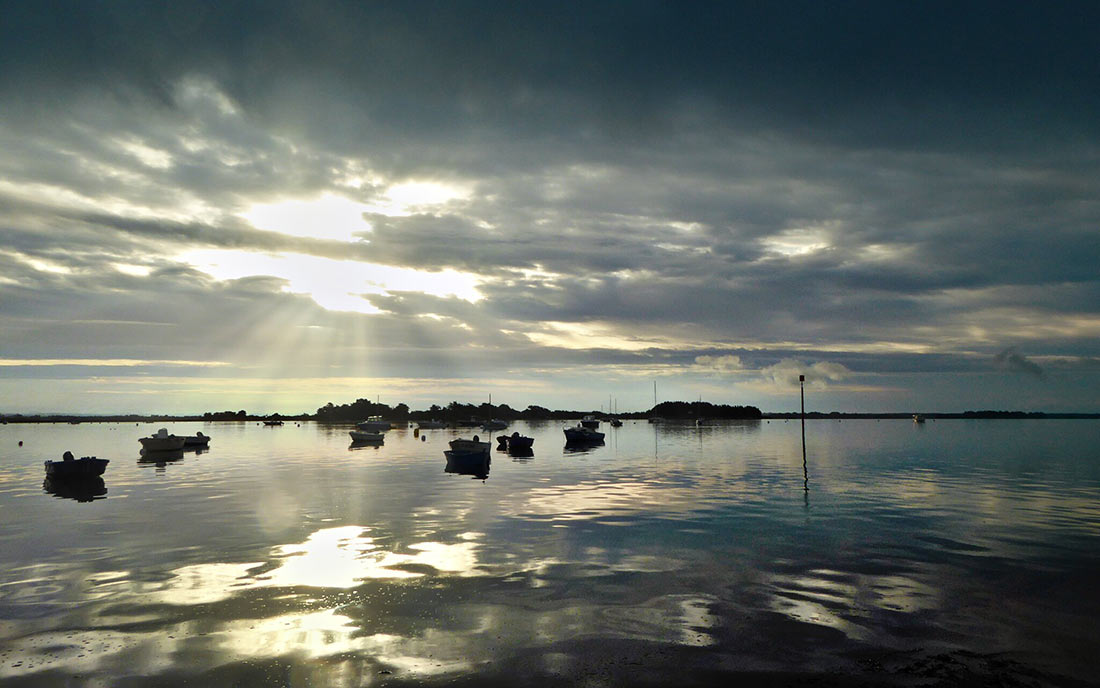 Photo: Gael Varoquaux / flickr (CC BY 2.0)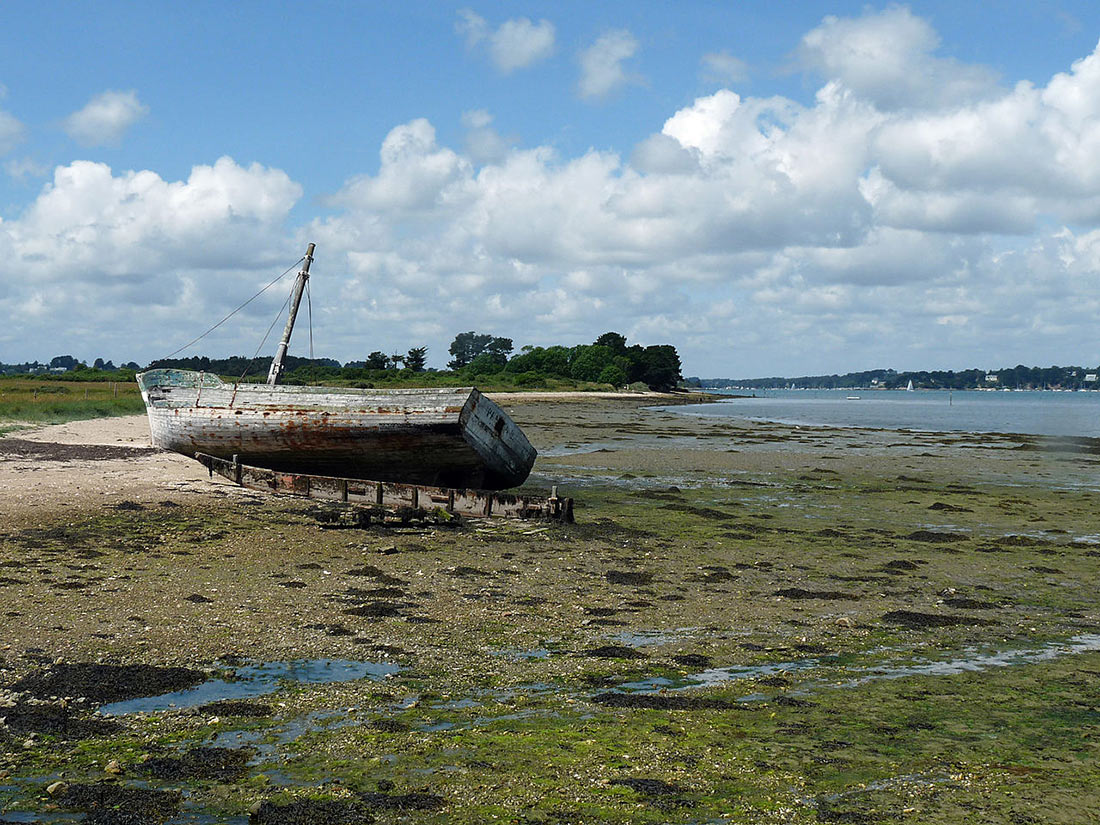 Photo: Ji-Elle (CC BY-SA)
Noirmoutier
The island of Noirmoutier has a microclimate conducive to the flowering of mimosa. Covering an area of 49 sq.km, the island is composed of alternating sandy beaches, dunes, coves, pine forests and stone oaks, as well as salt marshes. The capital of the island is Noirmoutier-en-l'Île which seduces visitors with its narrow streets lined with beautiful white houses, a port, a 12th-century church and a medieval castle that houses a museum of the island's history.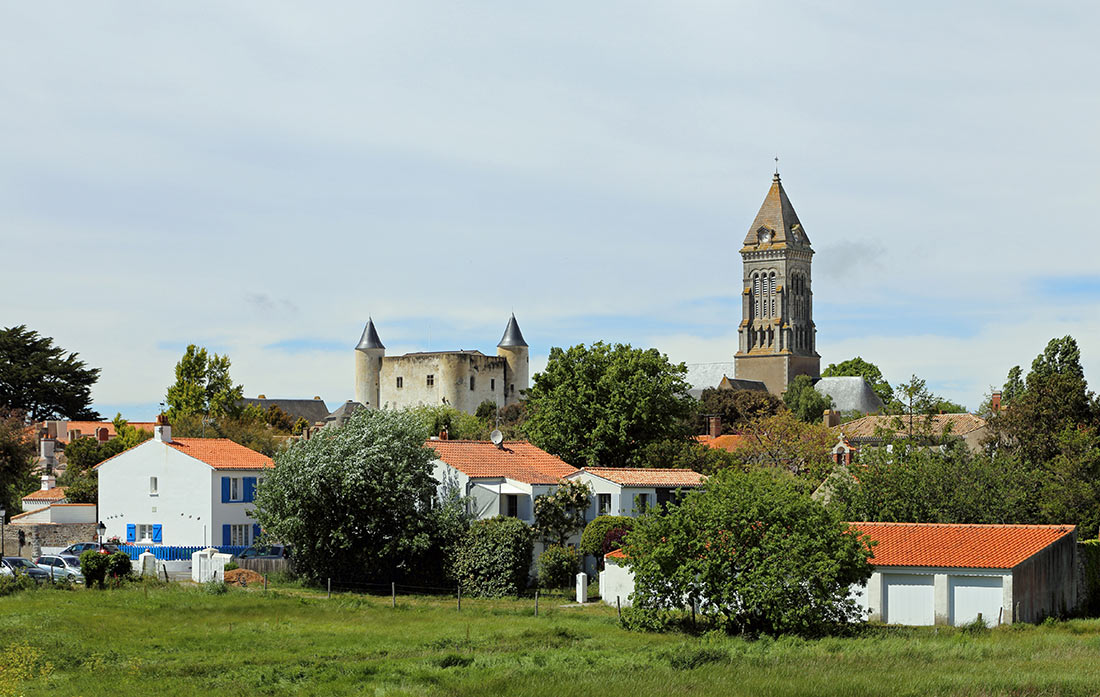 Photo: Marc Ryckaert (CC BY-SA)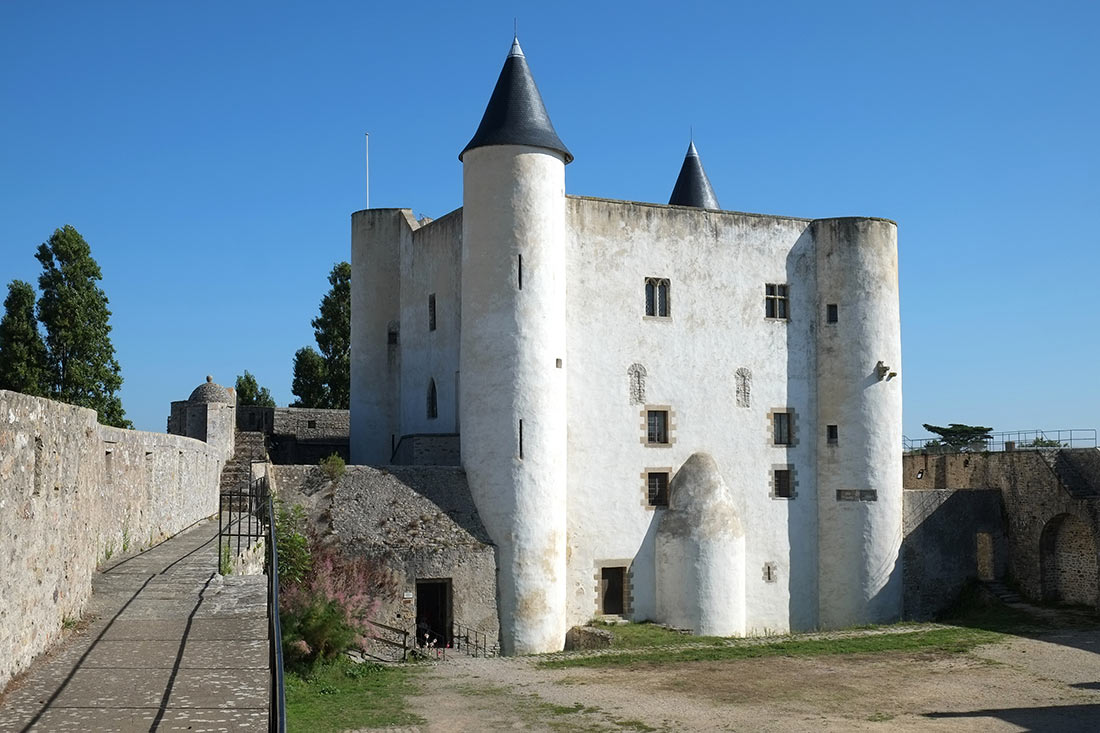 Photo: Patrick Despoix (CC BY-SA)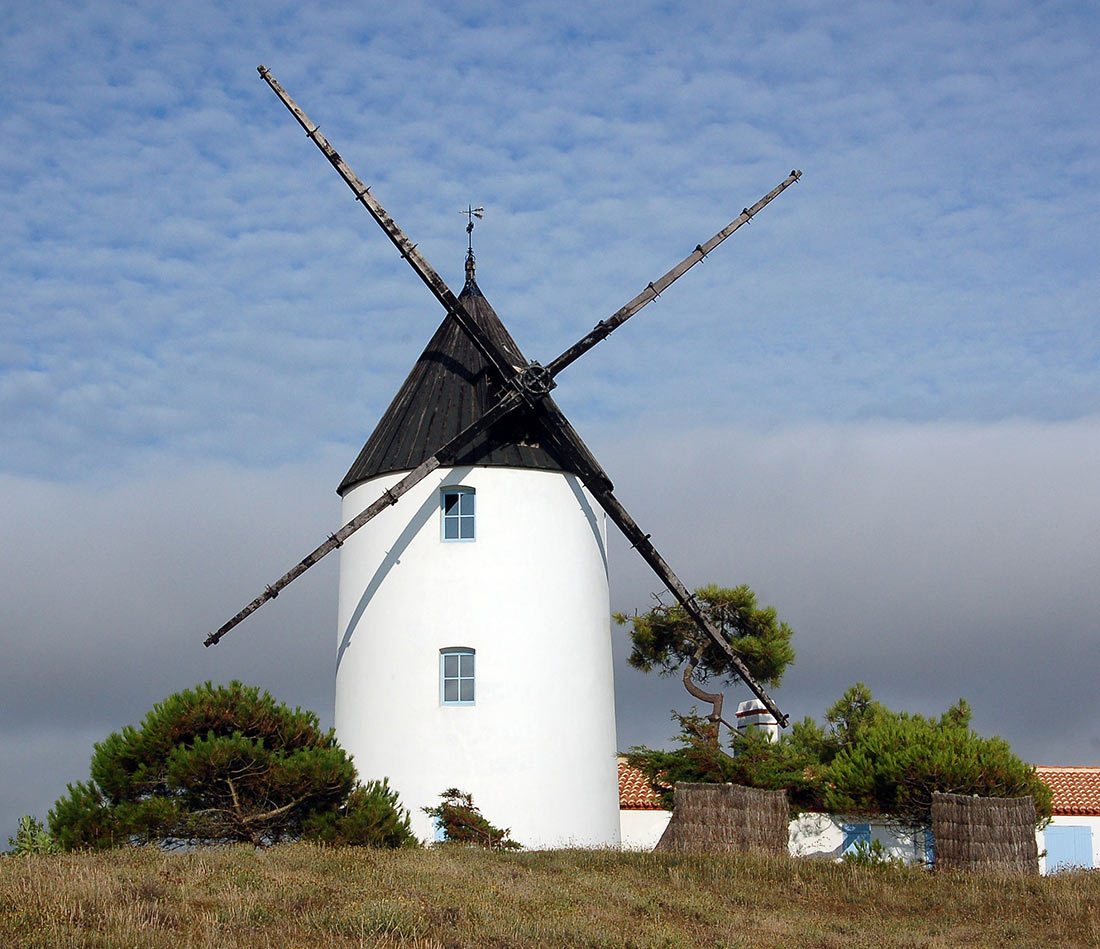 Photo: Taxiarchos228 (CC BY-SA)
Islands of France: Île de Groix
The island of Groix is a real miracle of nature, which can only be reached by ferry from Lorient. It is a small island with a mild microclimate and a beautiful coastal path that runs throughout the island. Here you can find impressive high cliffs, beaches with perfect fine sand and many small coves. The Island also has many secret and enchanting places, such as the only convex beach in Europe which also moves following sea currents. It can be reached by a small path and which is covered by a high cliff.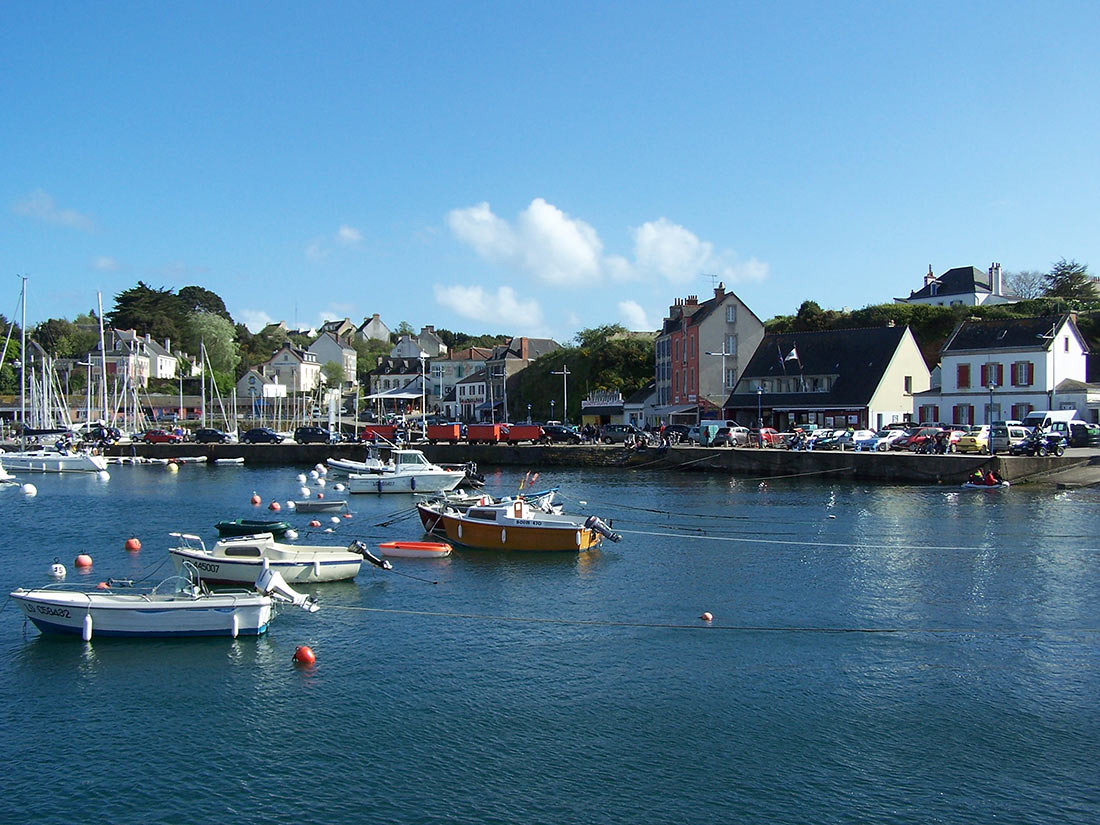 Photo: LPLT (CC BY-SA)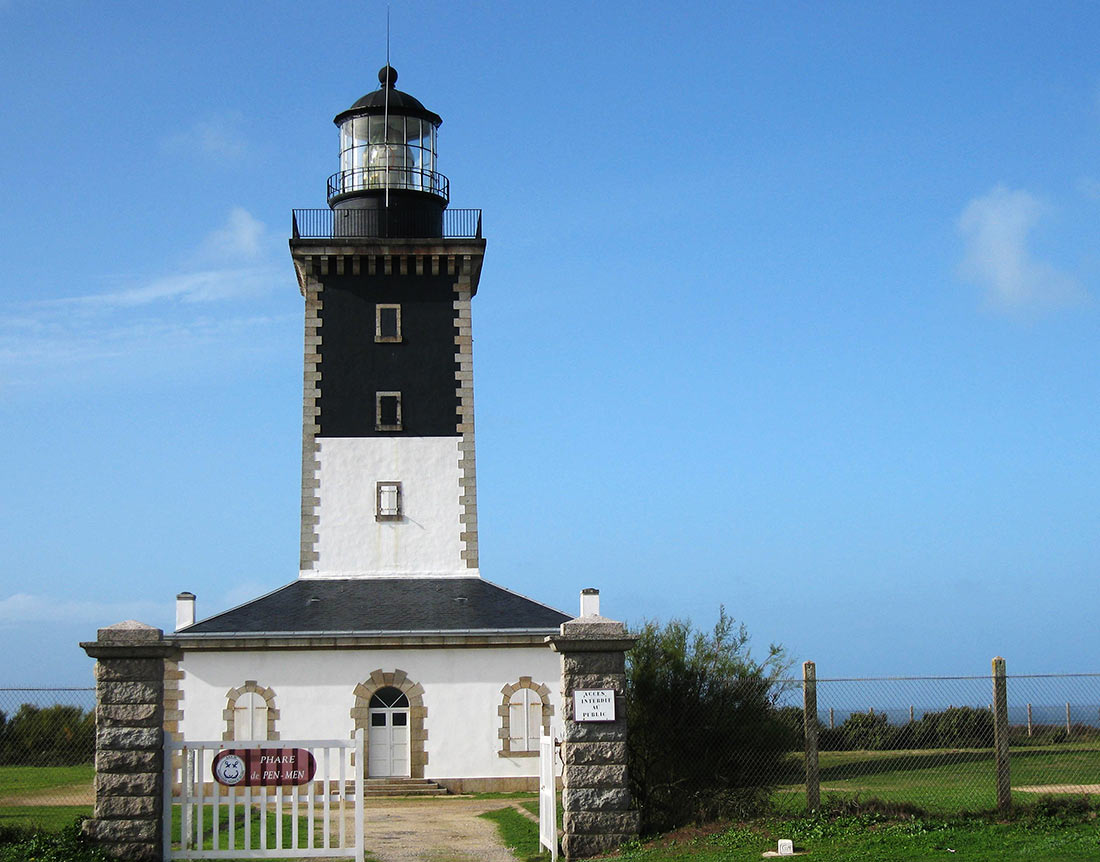 Photo: Pline (CC BY-SA)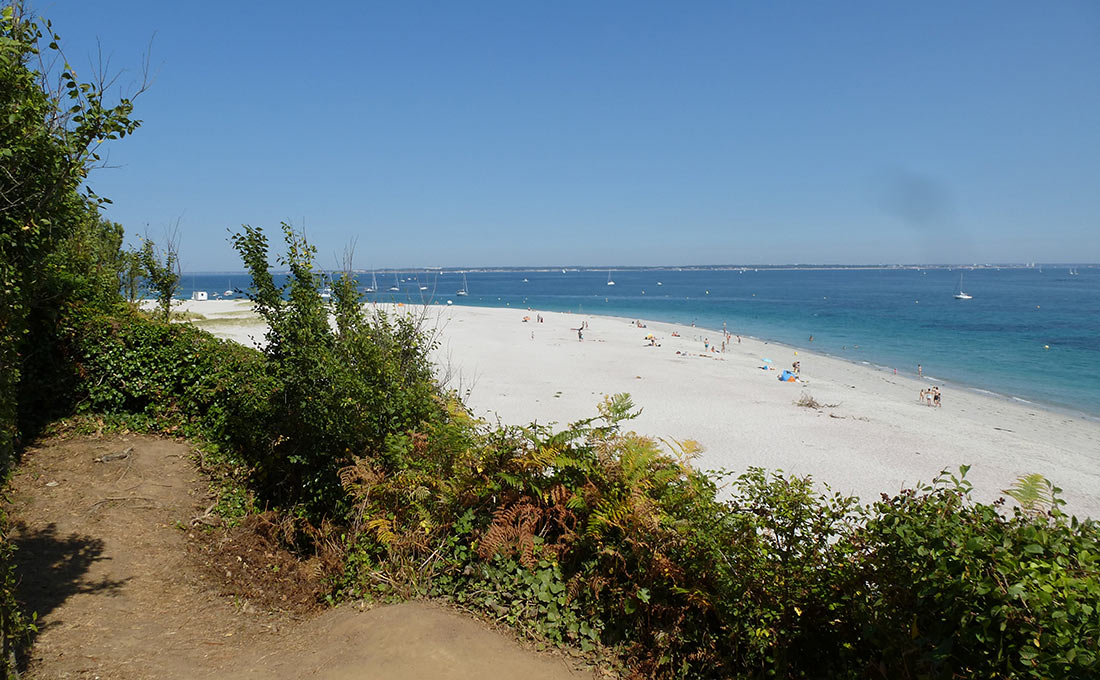 Photo: chisloup (CC BY)
Islands of France: Mont Saint-Michel
The famous fortified island located in Lower Normandy, in the north of France, on the border with Brittany. This is one of the most visited attractions in France. The island itself with historical buildings is included in the list of UNESCO World Heritage Sites. The city on a cliff surrounded by the sea has existed since 709. And now there are several dozen inhabitants still live on the island.
Mont Saint-Michel on map