The castles in Scotland are strong and severe. They do not look fabulous, but here visitors can imagine knights in shining armor who fought for their clans and their country. Scottish castles were built mainly for defense, so they are often located on rocks near lakes and the ocean. They seem completely unapproachable. Today, despite their turbulent history, these stone structures evoke a sense of grace and peace.
Dunnotar Castle
This incredible landmark is made up of a series of ruined structures, most of which date back to the 15th and 16th centuries. These ruins are spread over an area of 3.5 acres, and are surrounded by menacing cliffs. From here you can enjoy breathtaking views of the North Sea. The historical heritage of the castle is very rich, it played a key role in numerous battles and uprisings of different centuries, especially during the 18th century.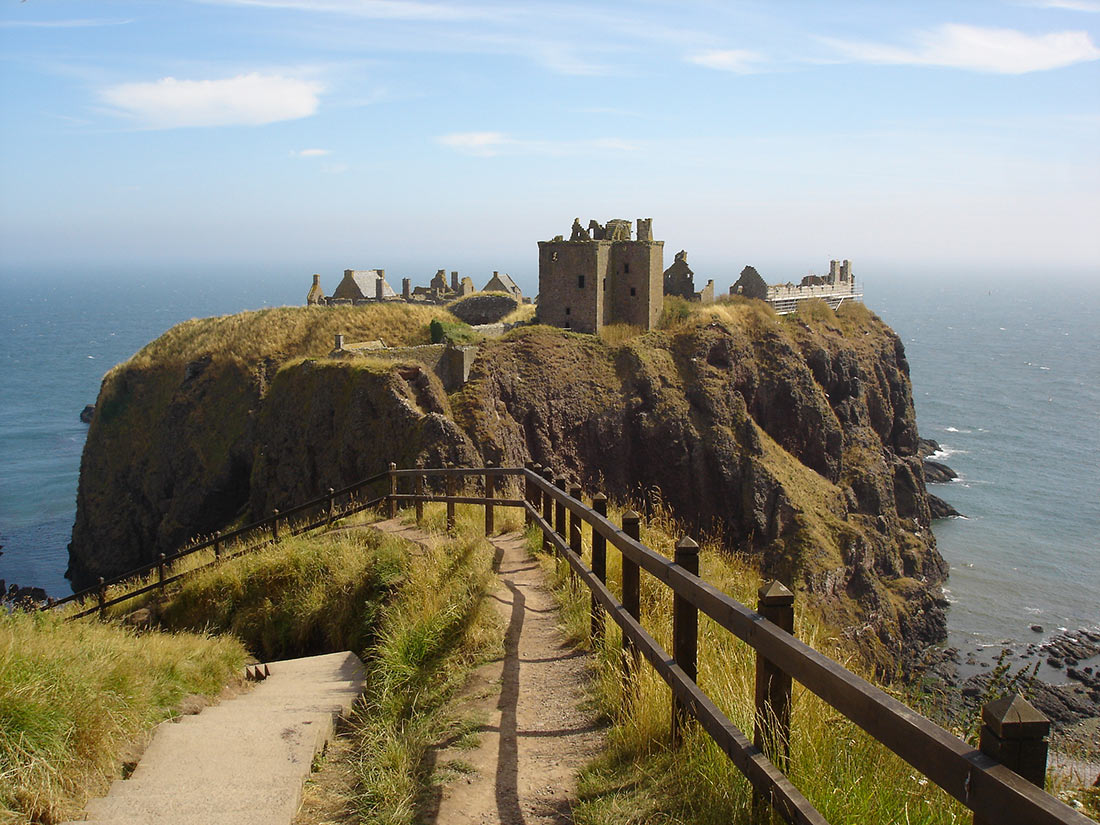 Photo: By Idealchimp, from Wikimedia Commons (CC BY-SA 3.0)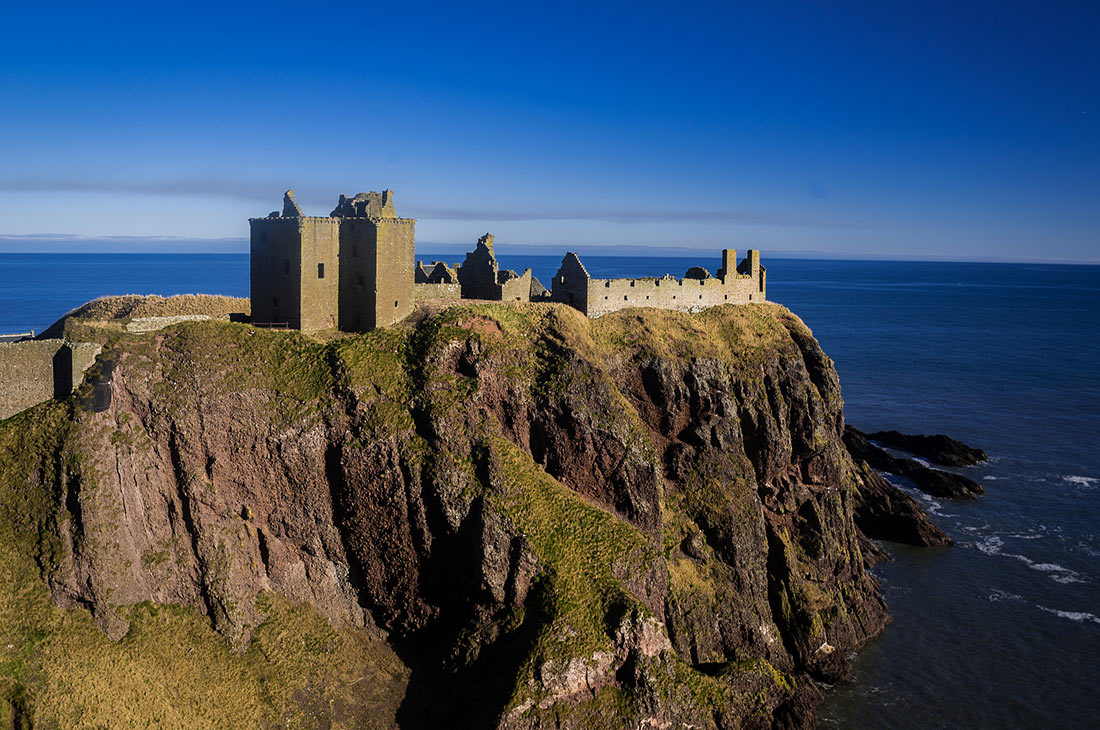 Photo: Neil Williamson/flickr (CC BY-SA 2.0)
Photo: By Dirtsc, from Wikimedia Commons (CC BY-SA 4.0)
Castles in Scotland: Duart Castle
Duart castle is located on the Isle of Mull, off the west coast of Scotland, in the district of Argyll and Bute. It dates back to the 13th century and is the seat of the Maclain clan. Today, Duart Castle is is open for visitors. Guests have the opportunity to get acquainted with the history of the building, its architecture, as well as enjoy the surrounding landscapes.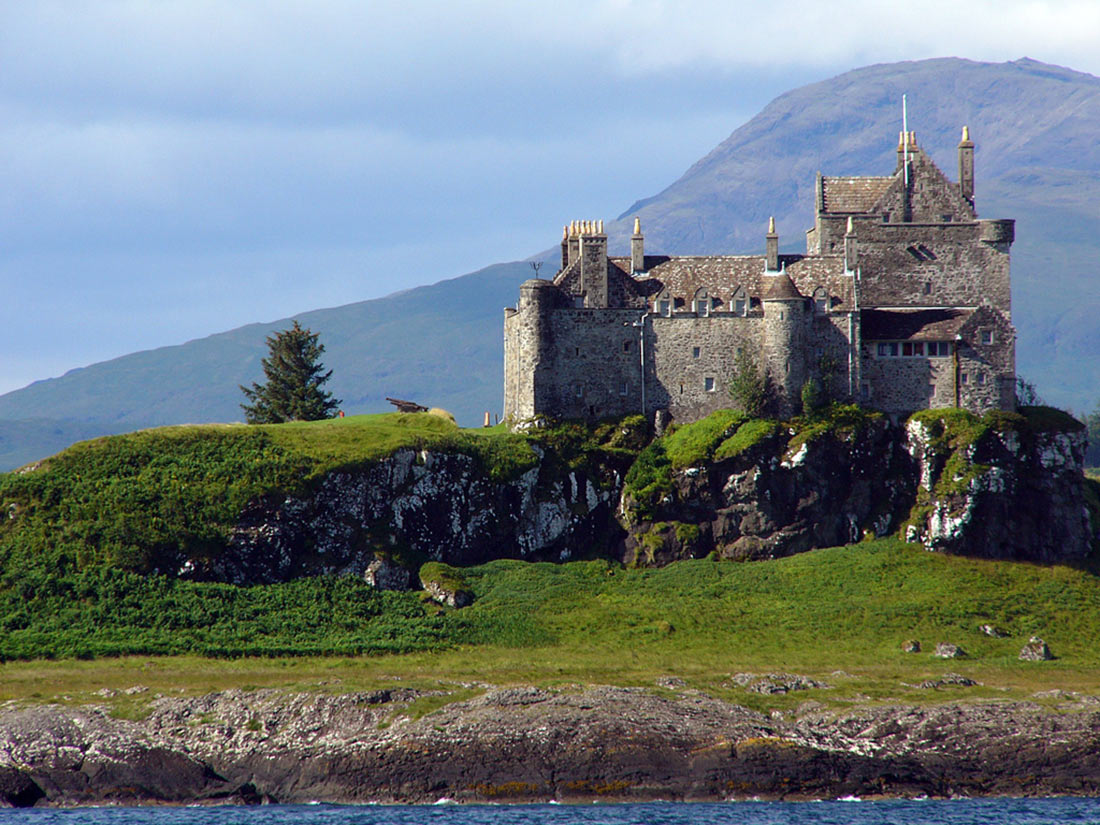 Photo: Ralf/flickr (CC BY-ND 2.0)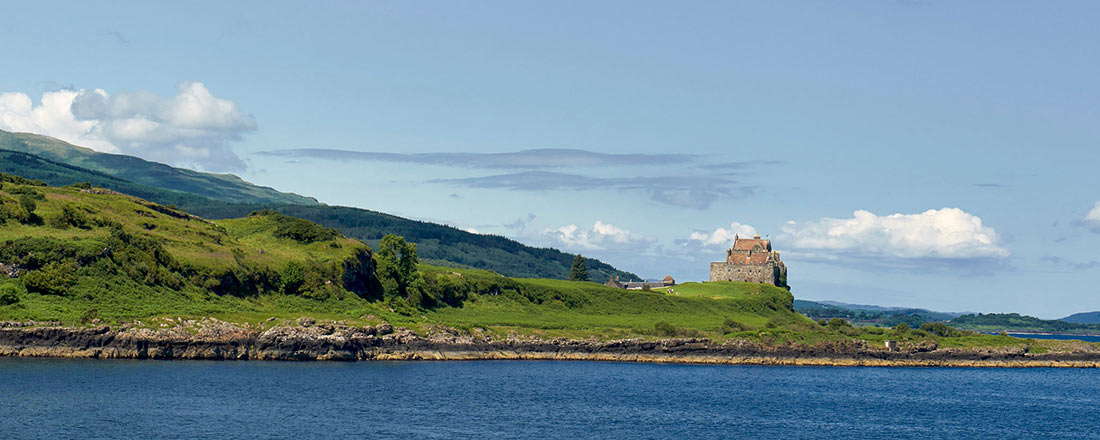 Photo: By Philippe Giabbanelli, from Wikimedia Commons (CC BY-SA 3.0)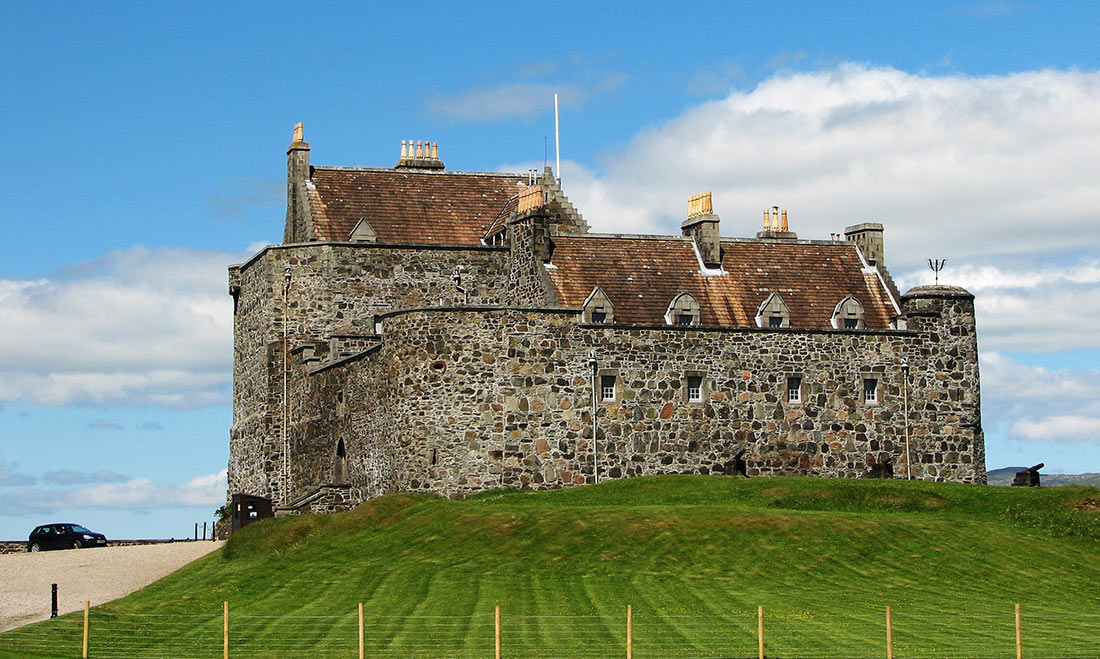 Photo: Lindsay Evans/flickr (CC BY-SA 2.0)
Urquhart Castle
The castle-fortress was erected in the 13th century on a hill, from the top of which the entire territory of Loch Ness and its environs was perfectly visible. In the annals, there is evidence that as early as the 6th century, walls of some kind of fortress were already rising on the same place. It is not known for certain, but historians suggest that at least the foundation of that ancient fortification may underlie Urquhart Castle.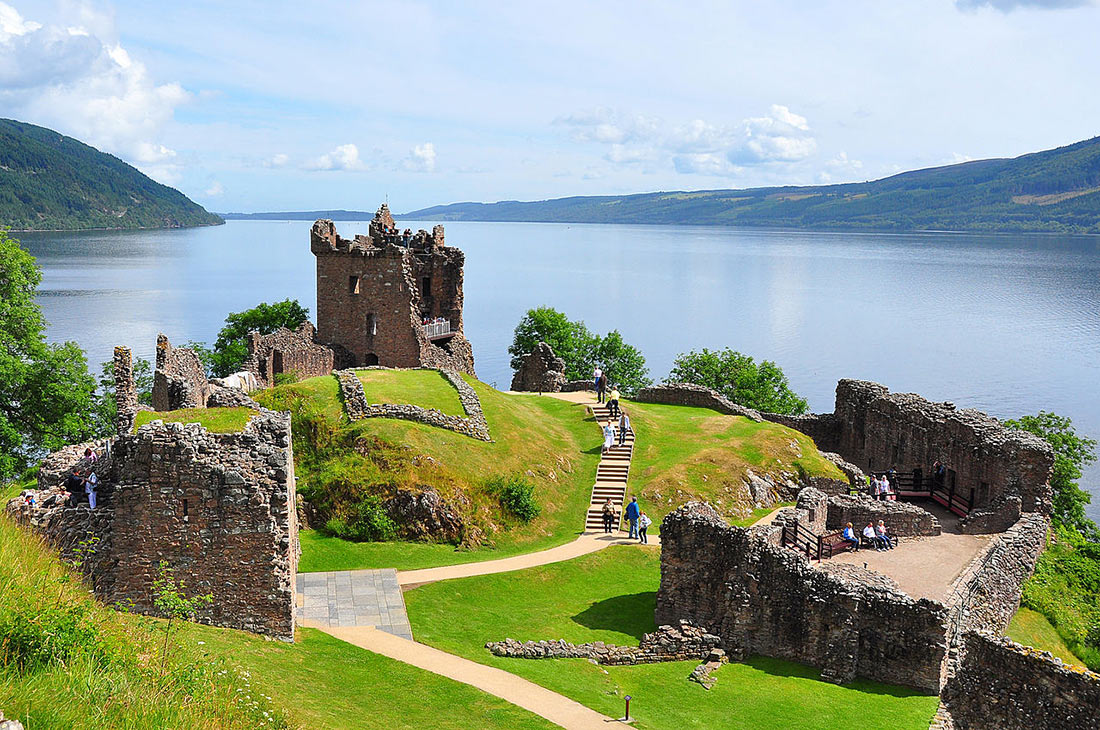 Photo: By Nilfanion, from Wikimedia Commons (CC BY-SA 3.0)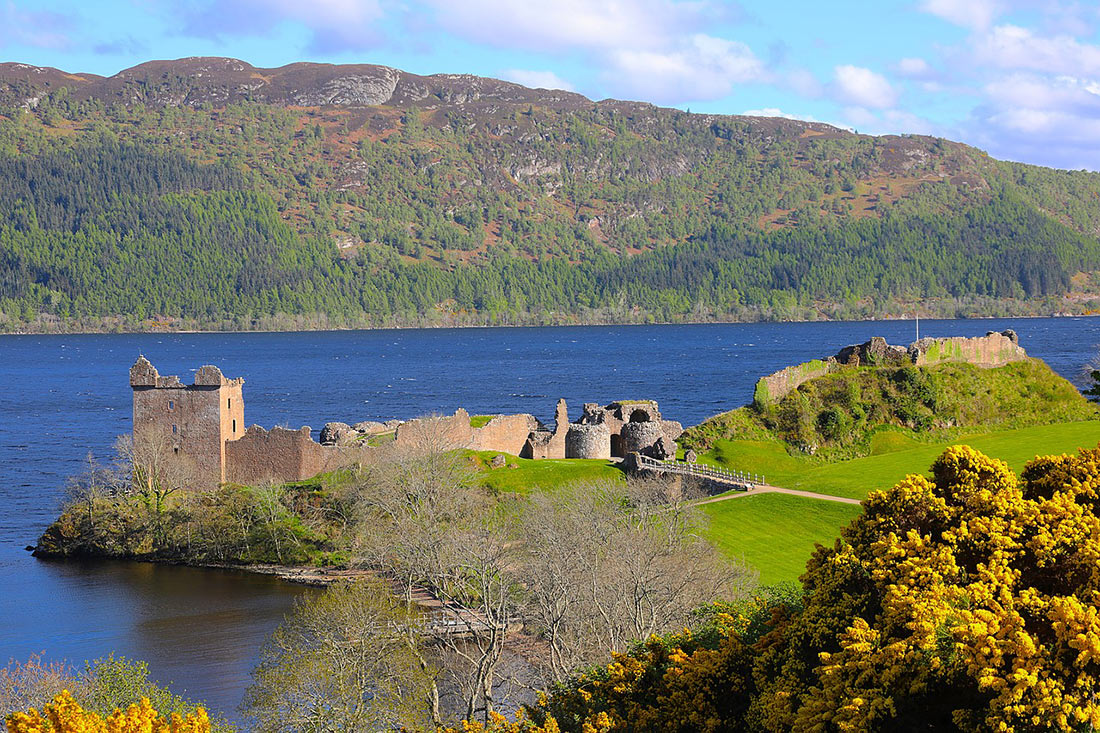 Photo: woodypino / pixabay (Pixabay License)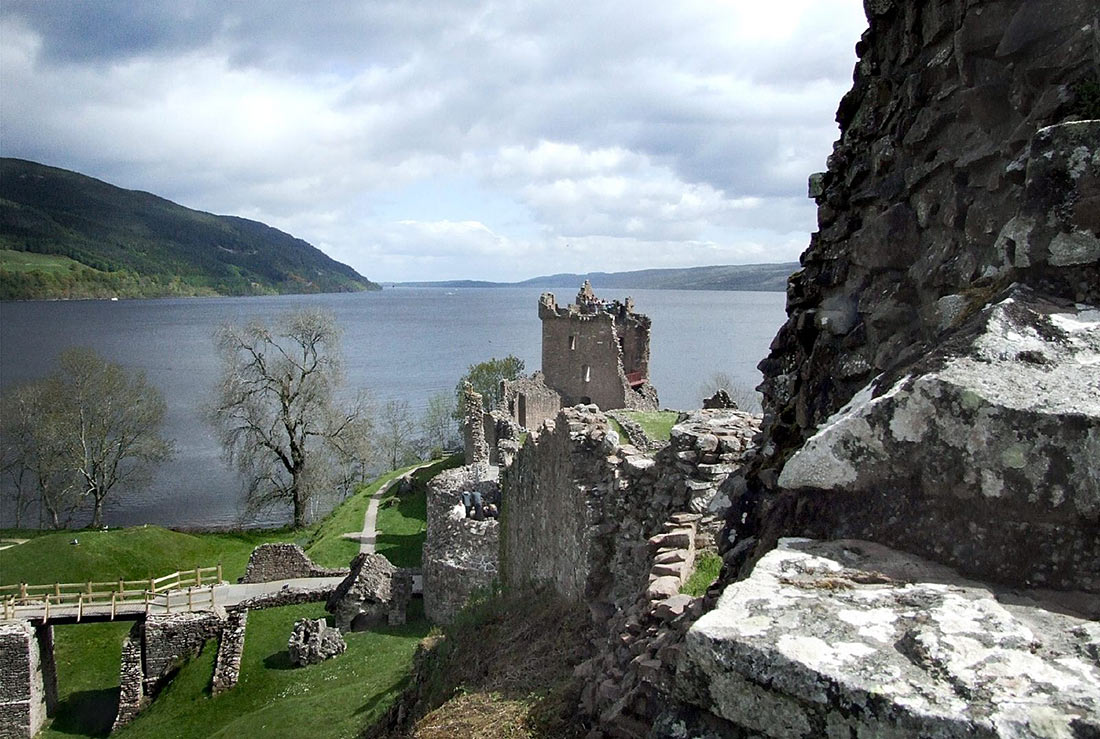 Photo: Stew Dean/flickr (CC BY 2.0)
Castles in Scotland: Balmoral Castle
Balmoral Castle has been the private residence of the English kings since its foundation. Queen Victoria loved to relax with her family in this castle, she usually spent the last month of summer here. The castle was built in the Gothic style and looks incredibly impressive. Granite served as the main building material during its construction. The construction of this castle was completed in 1856. From the moment of foundation to the present day, it has remained almost unchanged.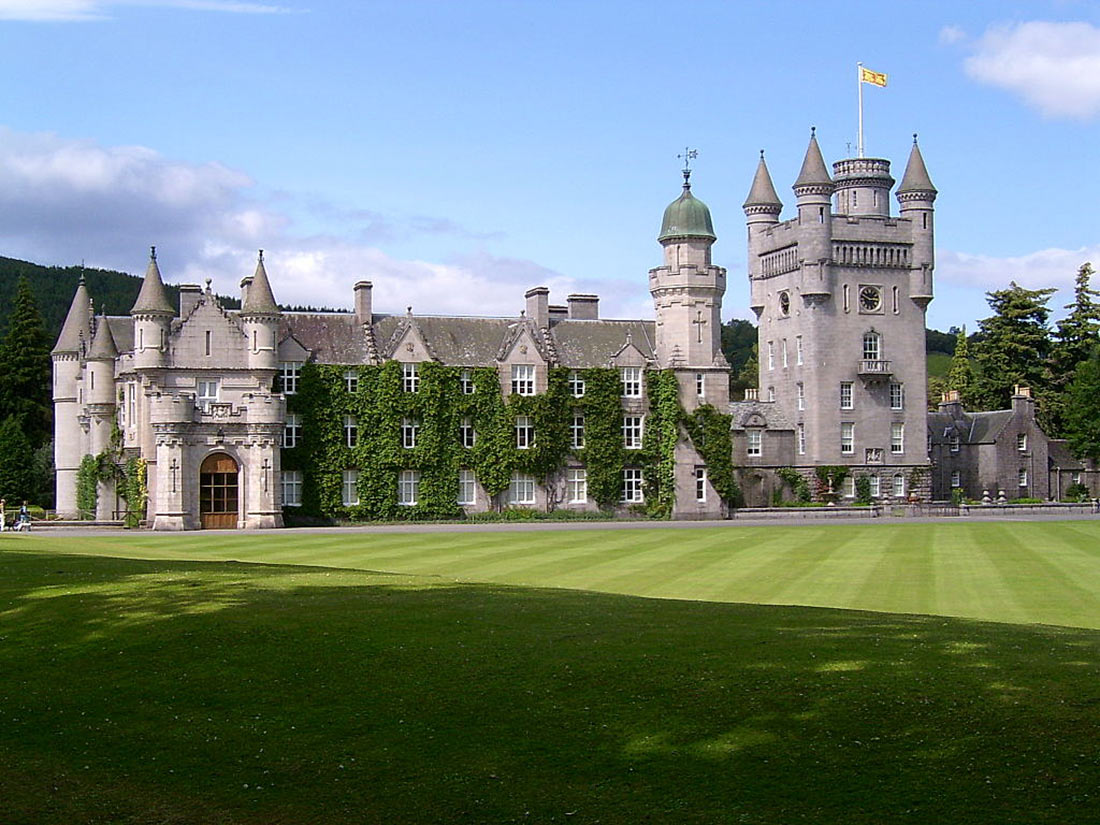 Photo: By Stuart Yeates from Oxford, UK (Flickr), via Wikimedia Commons (CC
BY-SA 2.0)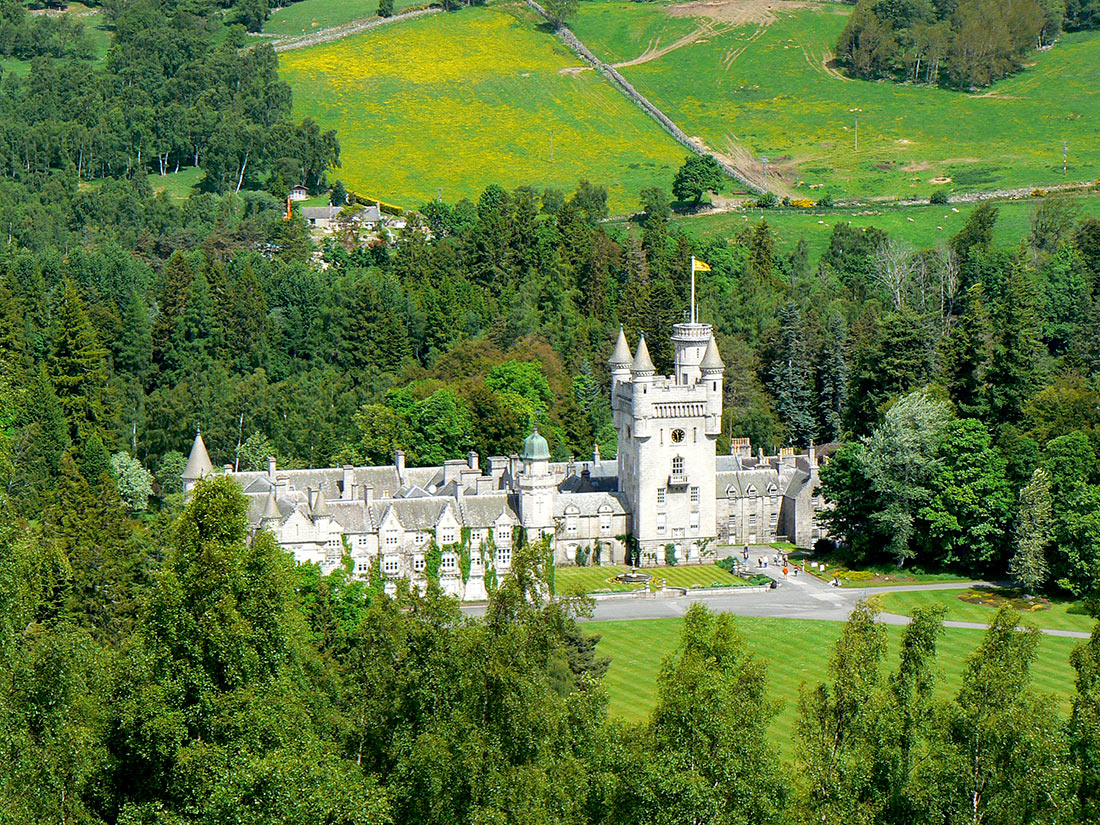 Photo: Nick Bramhall/flickr (CC BY-SA 2.0)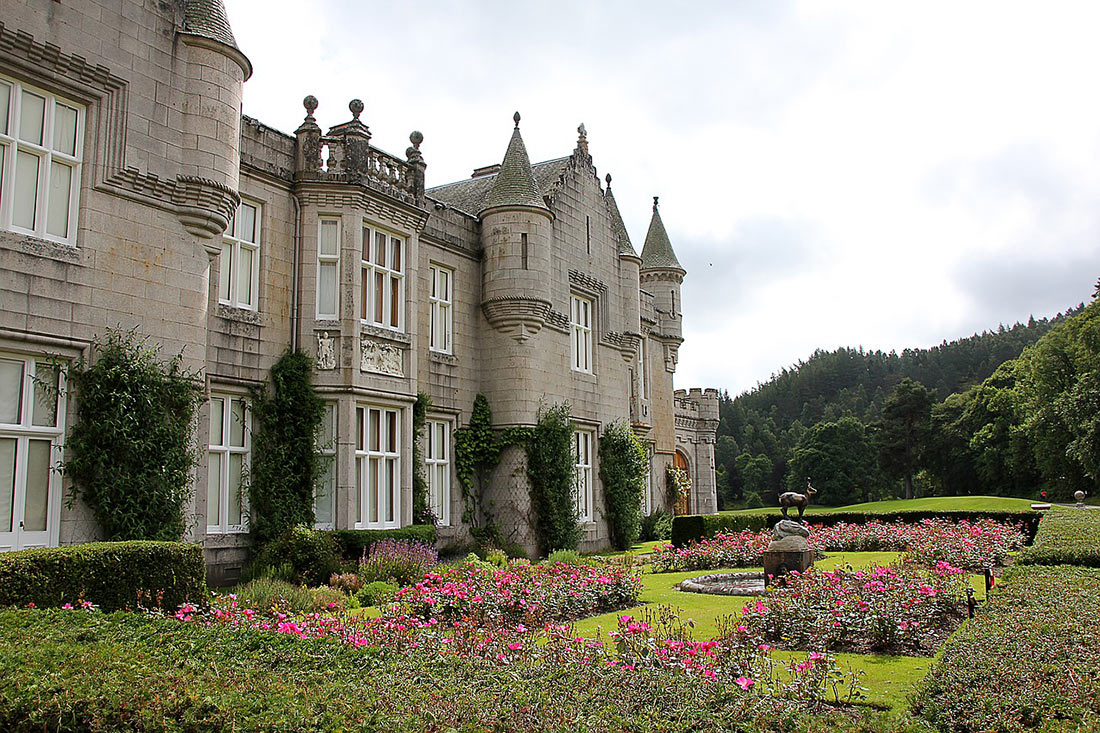 Photo: pixabay.com (CC0 Creative Commons)
Inveraray Castle
Inveraray castle is one of the most beautiful and romantic castles in Scotland. It was built in 1745 in pseudo-Gothic style with numerous turrets by architects Roger Morris and William Adam. This magnificent stately home on the shores of Loch Fyne boasts the finest views of the Scottish countryside.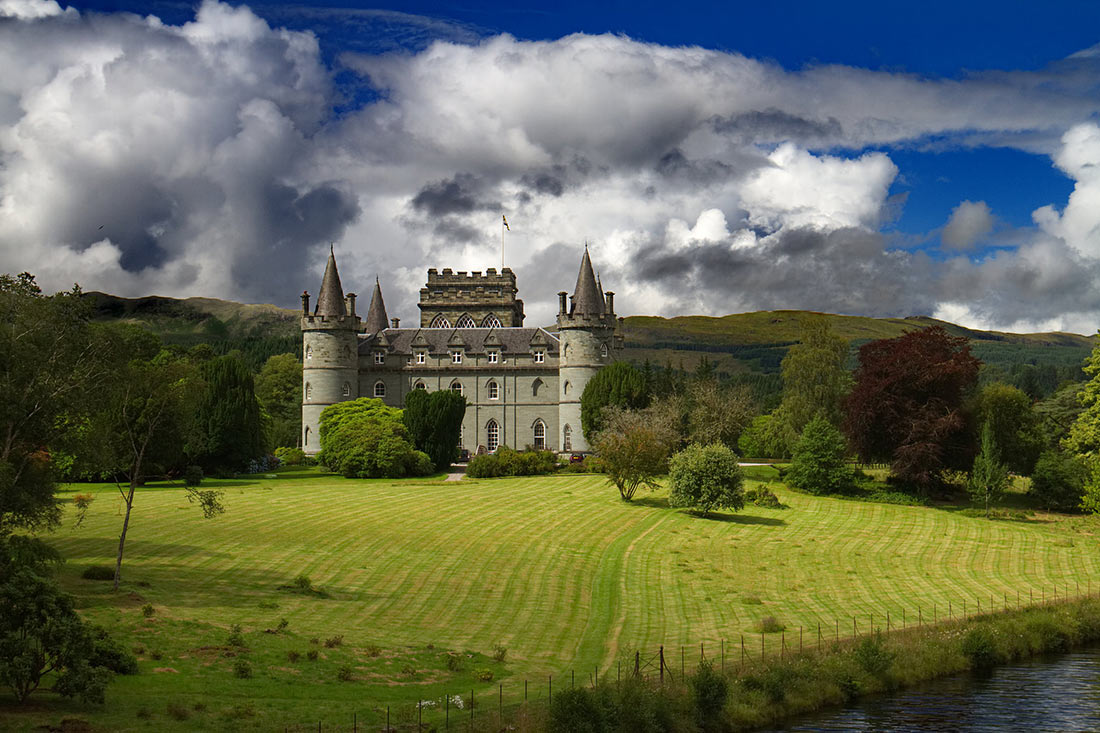 Photo: Ronnie Macdonald/flickr (CC BY 2.0)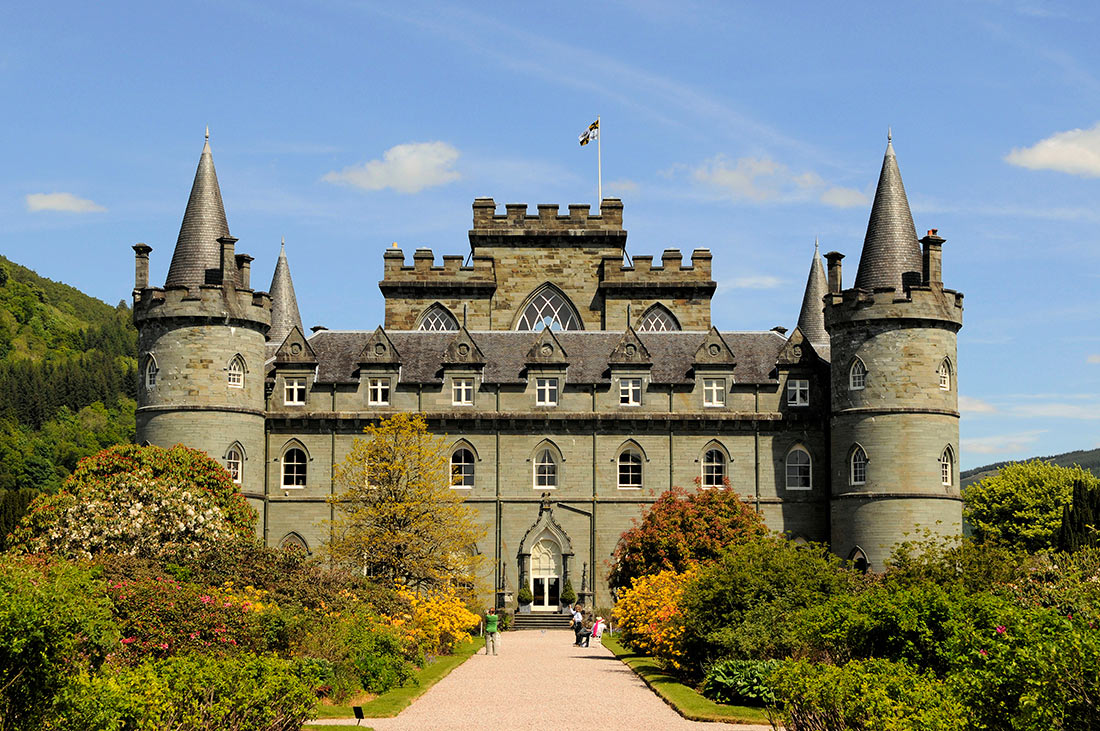 Photo: By Son of Groucho from Scotland (Inverary Castle 4Uploaded by
Snowmanradio), via Wikimedia Commons (CC BY 2.0)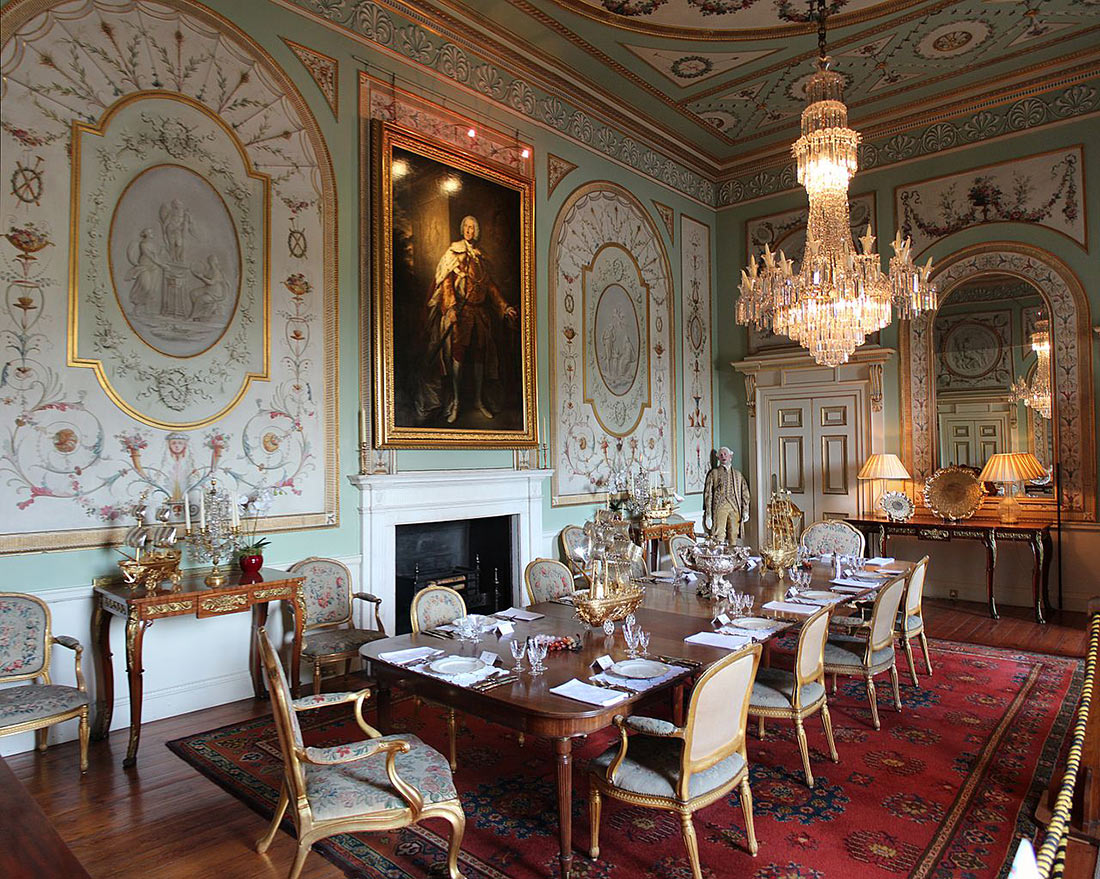 Photo: By Wandernder Weltreisender, from Wikimedia Commons (CC BY-SA 3.0)
Castles in Scotland: Stirling Castle
This historical and architectural gem is located in the city of Stirling, the former capital of the Scottish kingdom. It impresses not only with its grandiose view, but also with its centuries-old past filled with epoch-making events. Inside you will find halls that recreate the atmosphere of the XVI-XVII centuries. and decorated with luxurious tapestries and amazing paintings.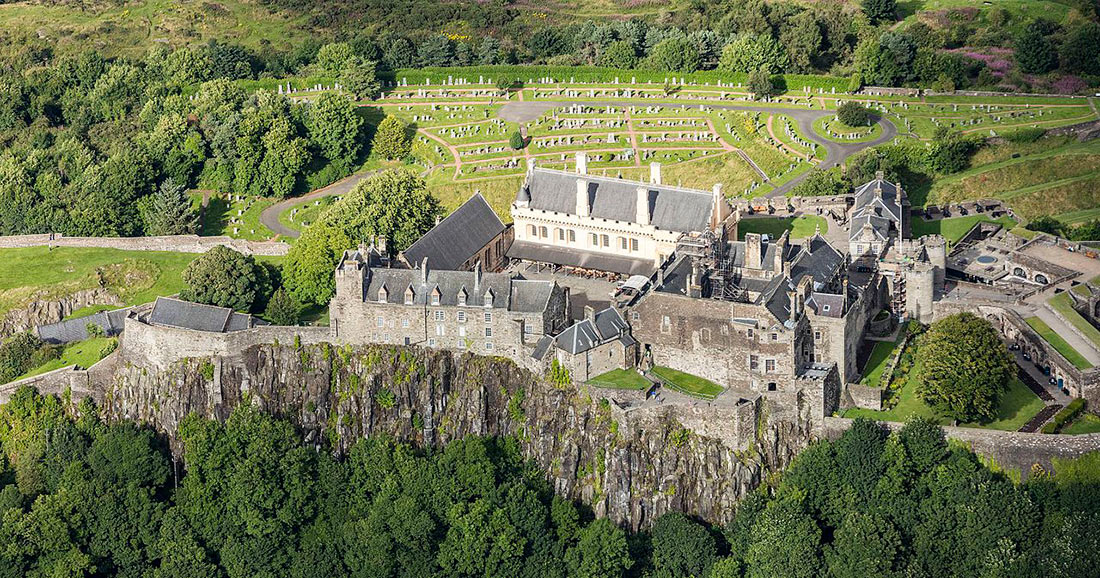 Photo: Andrew Shiva/Wikipedia (CC BY-SA 4.0)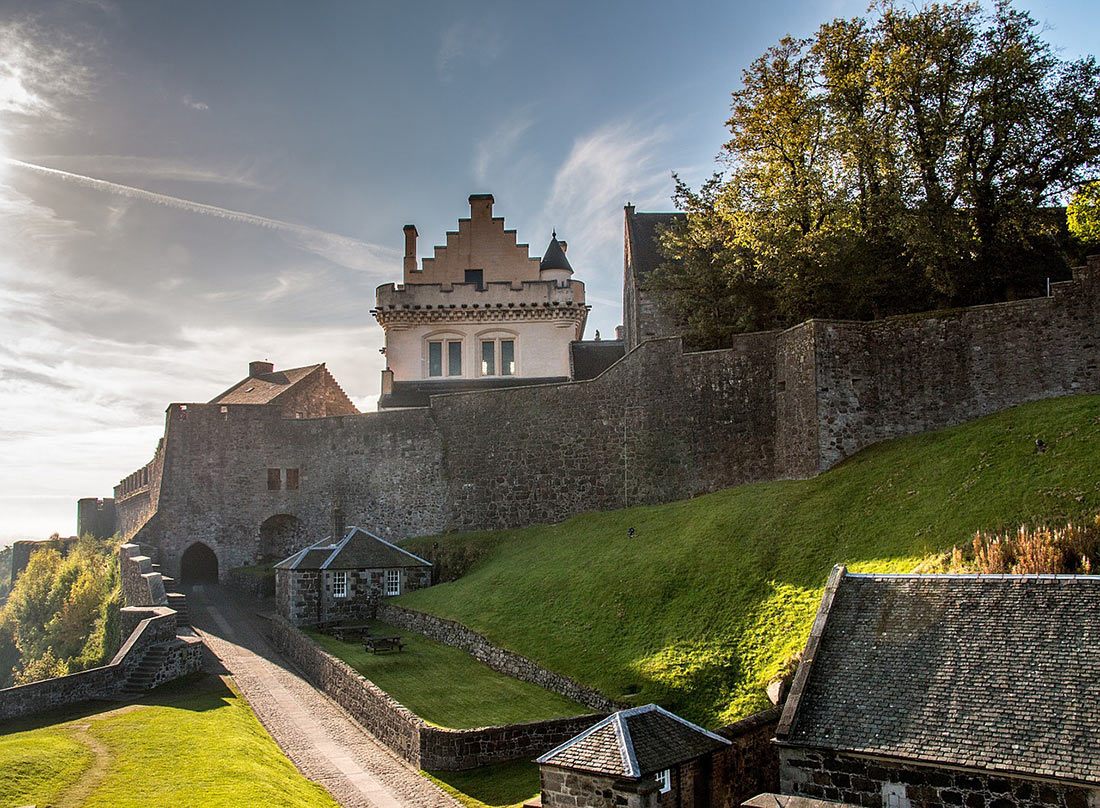 Photo: pixabay.com (CC0 Creative Commons)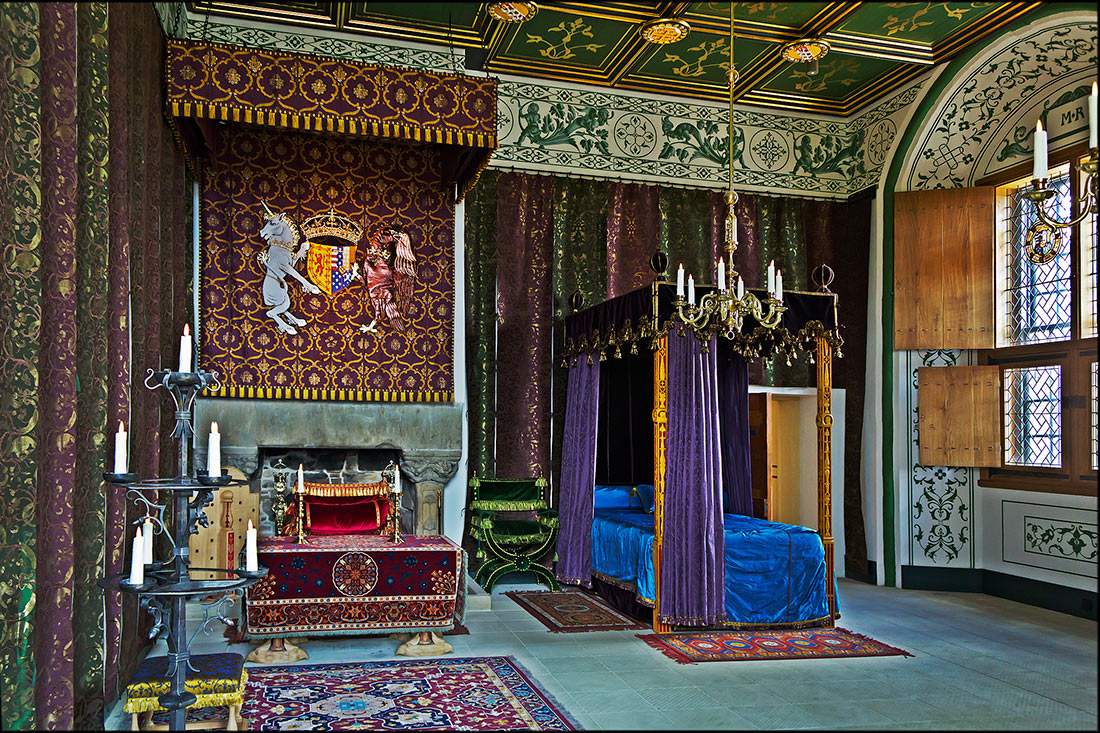 Photo: dun_deagh/flickr (CC BY-SA 2.0)
Edinburgh Castle
The central attraction of Scotland is Edinburgh Castle, which is considered to be the hallmark of the country and a real tourist Mecca. An impregnable fortress, built on top of an extinct volcano, simply fascinates with its beauty and monumentality.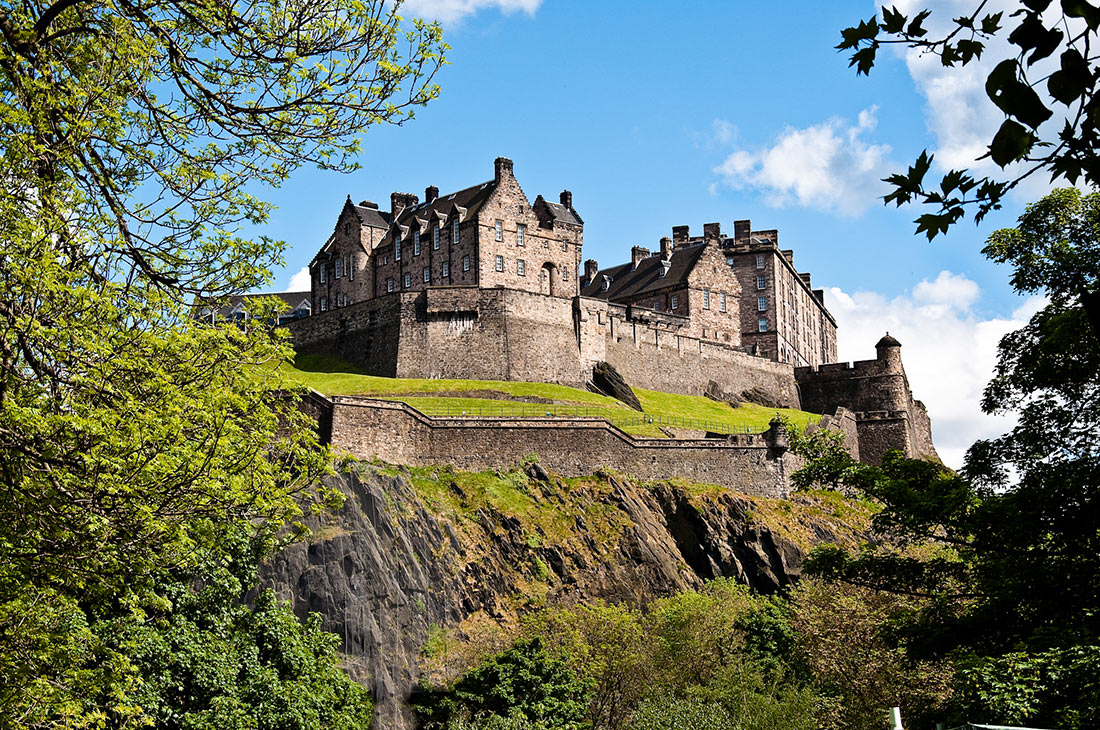 Photo: Craig Cormack/flickr (CC BY 2.0)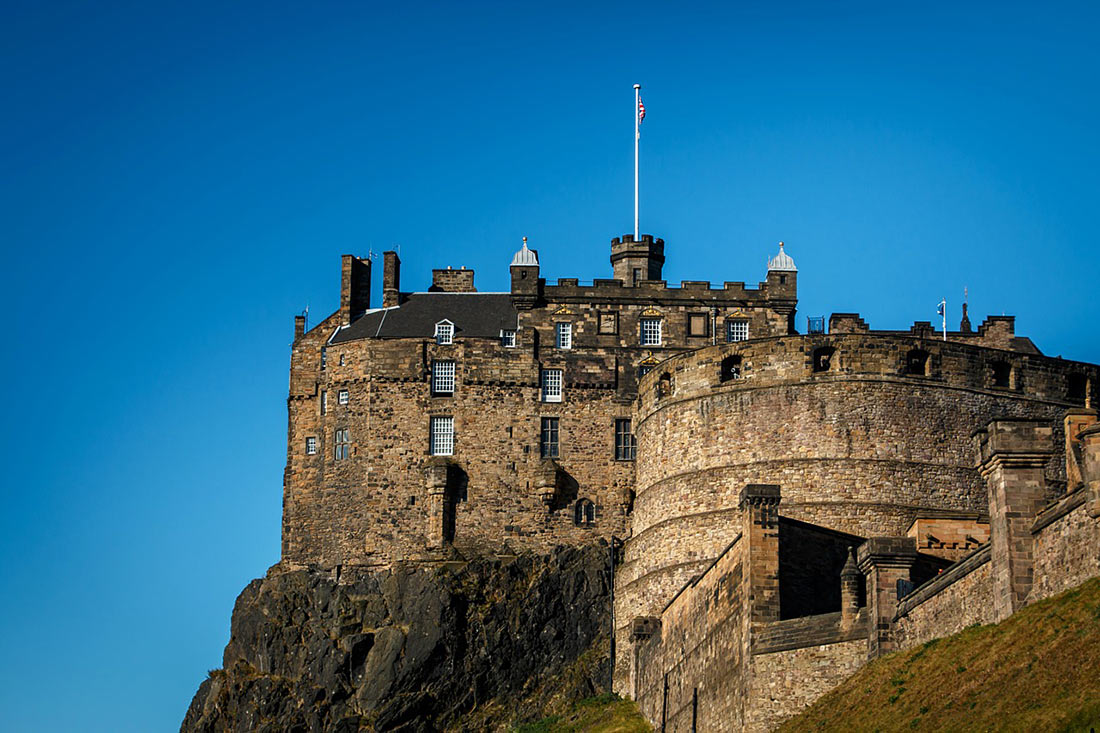 Photo: Walkerssk / pixabay (Pixabay License)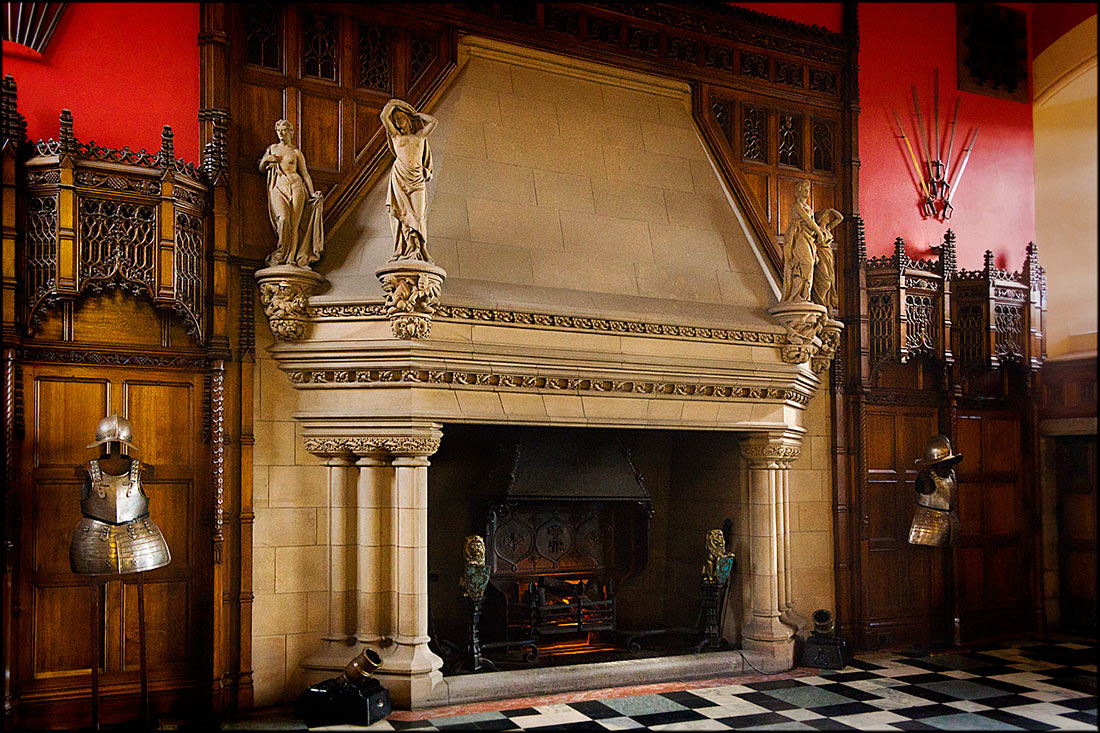 Photo: By dun_deagh, via Wikimedia Commons (CC BY-SA 2.0)
Castles in Scotland: Culzean Castle
This ancient castle on the coast of South Ayrshire is an important architectural monument in Scotland. The first written mention of it dates back to 400 AD, but it is quite possible that the complex was built much earlier. Today, the infrastructure on the territory of this ancient defensive outpost includes museums, restaurants, hotels, souvenir shops. The premises of the Culzean castle can also be rented for a wedding or other celebration.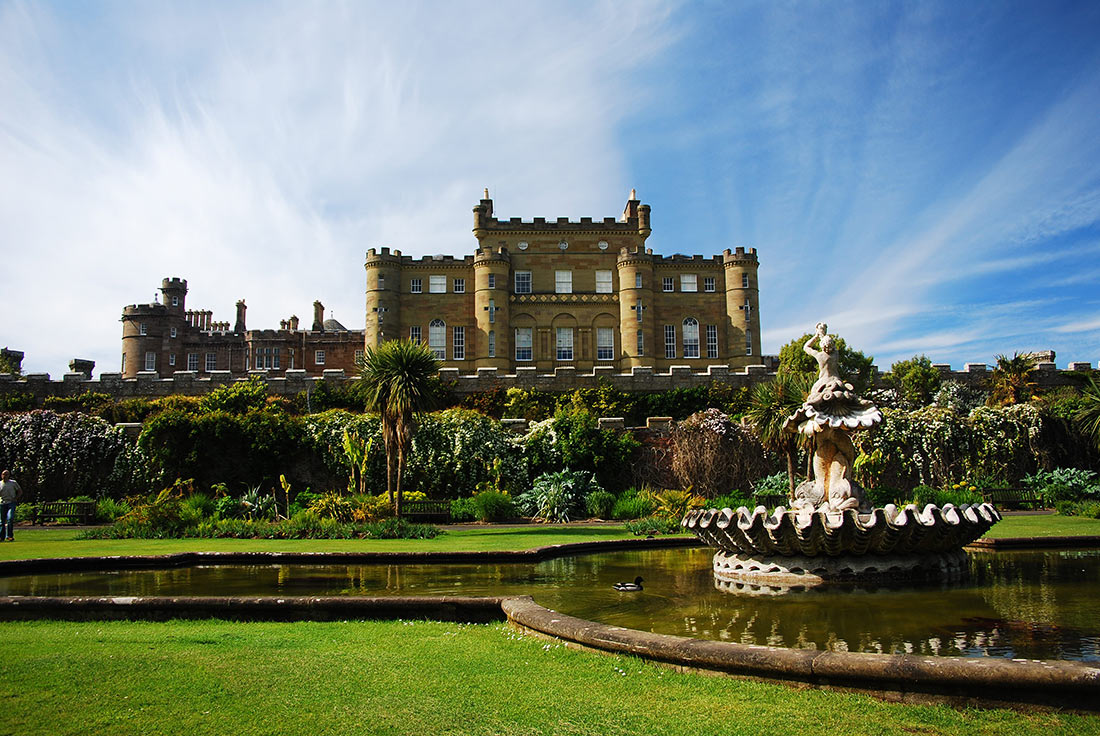 Photo: By StaraBlazkova, from Wikimedia Commons (CC-BY-SA-3.0)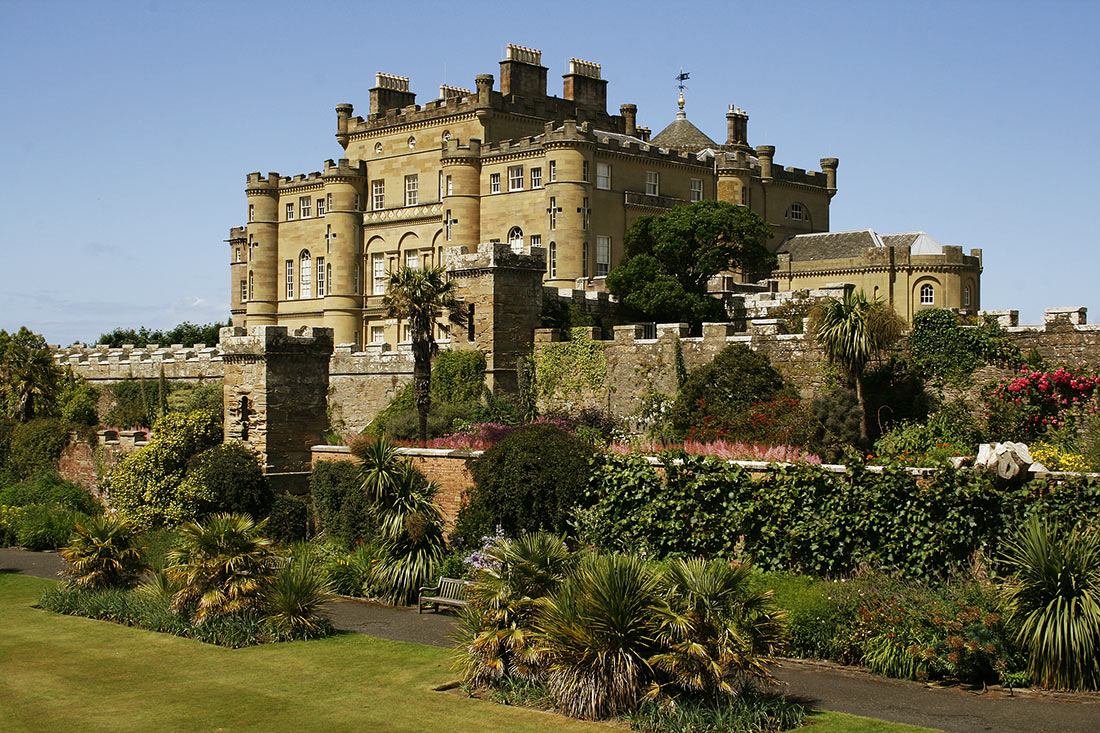 Photo: Robert Orr/flickr (CC BY-ND 2.0)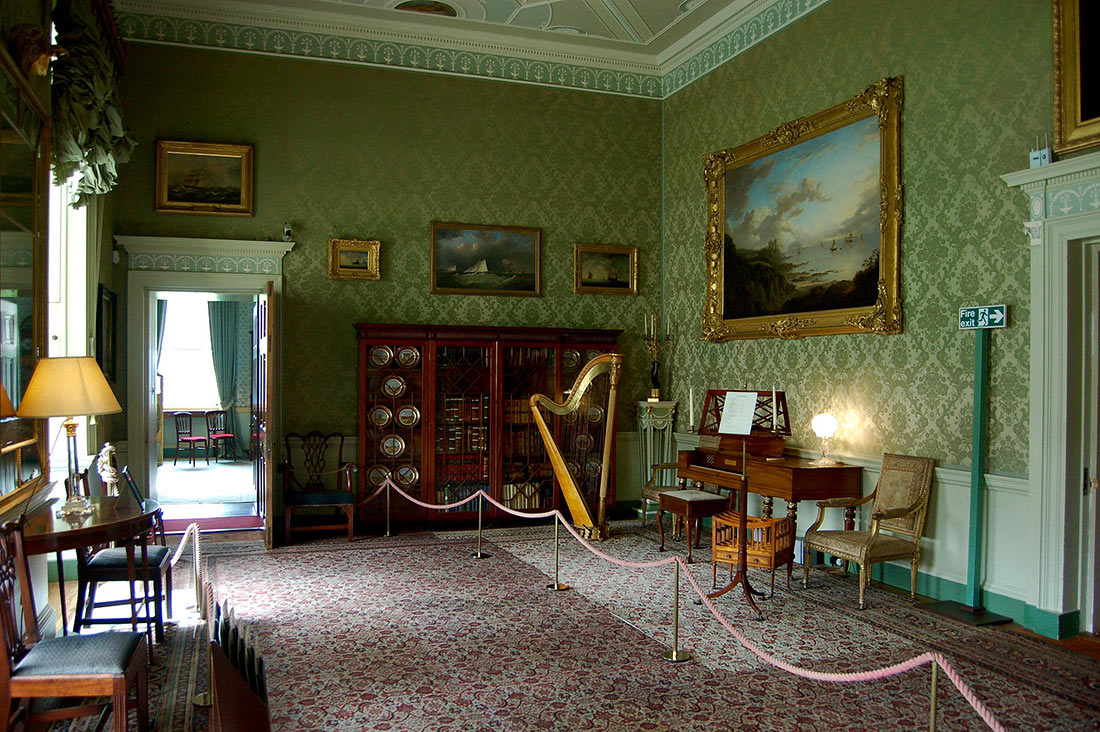 Photo: jtweedie1976/flickr (CC BY 2.0)
Glamis Castle
Almost from the very first construction, the land, on which Glamis castle is located, has been associated with the Royal family. The mother of the current Queen Elizabeth IIspent her childhood here. In the 11th century, the castle was a modest hunting lodge, which it now bears little resemblance to. Over the centuries, Glamis castlehas been completed and remodeled.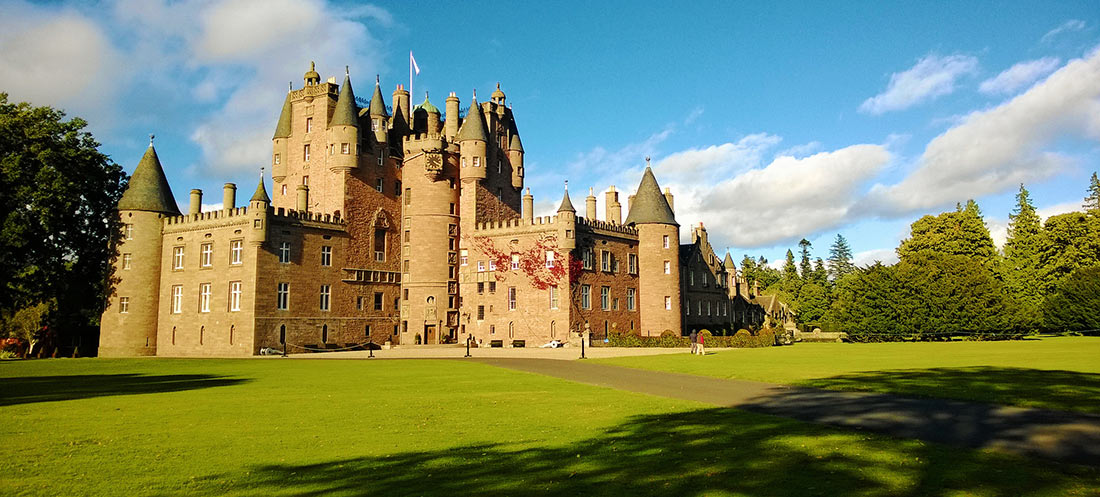 Photo: Tinu77/flickr (CC BY-ND 2.0)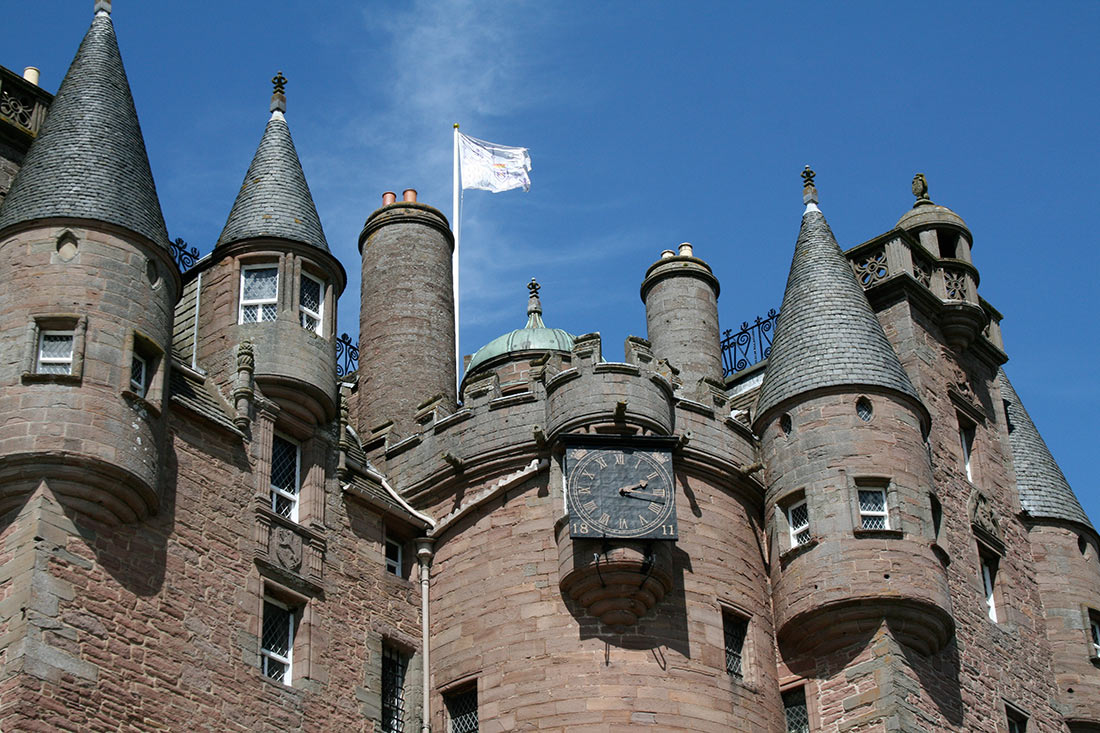 Photo: Glen Bowman/flickr (CC BY-SA 2.0)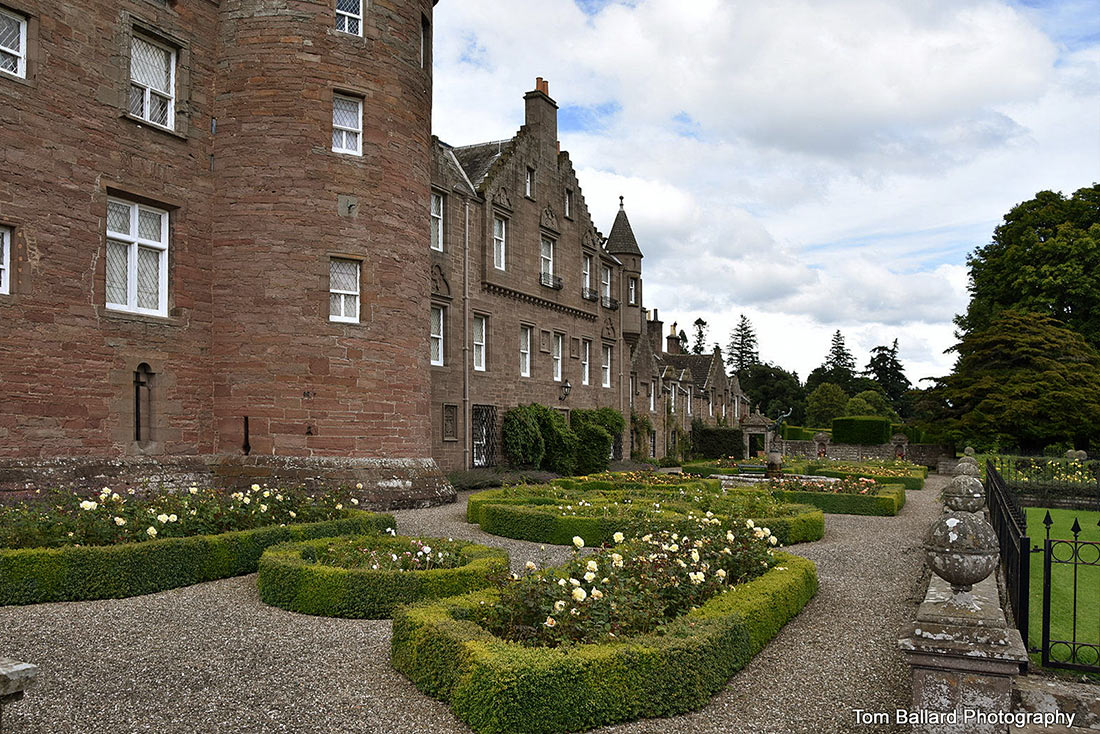 Photo: Tom Ballard/flickr (CC BY 2.0)
Castles in Scotland: Eilean Donan Castle
Today, the mysterious silhouette of Eilean Donan Castle is considered one of the most famous symbols of Scotland. Every year this place attracts millions of tourists due to the unearthly beauty of the castle itself, the amazing surrounding landscapes and long turbulent history that amazes the imagination of all lovers of the Middle Ages.
Eilean Donan Castle on map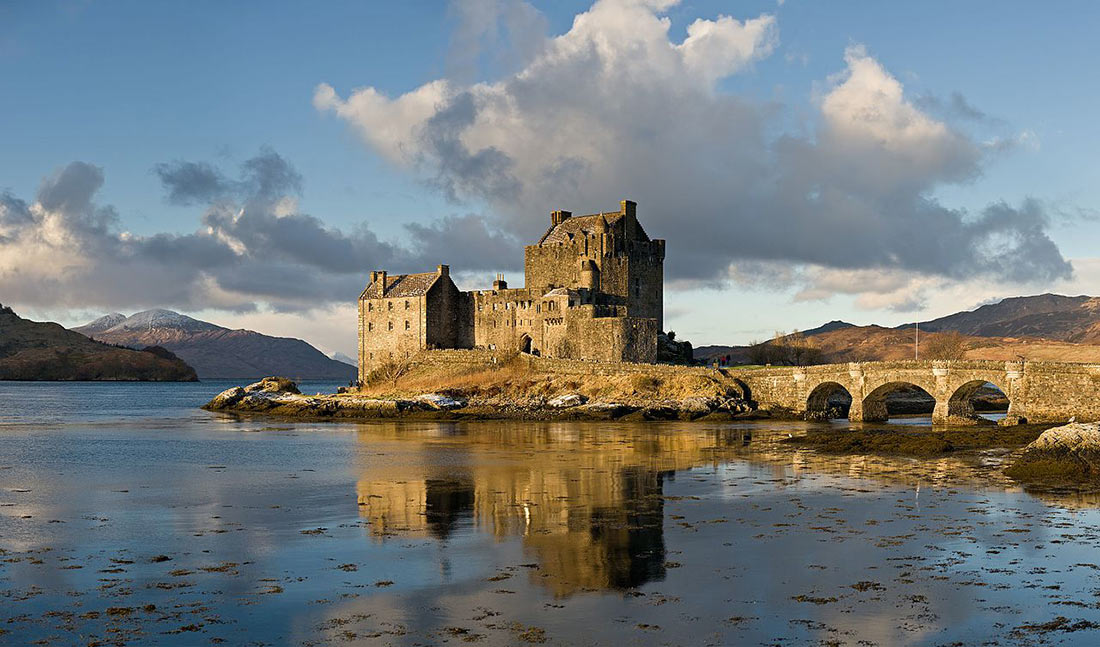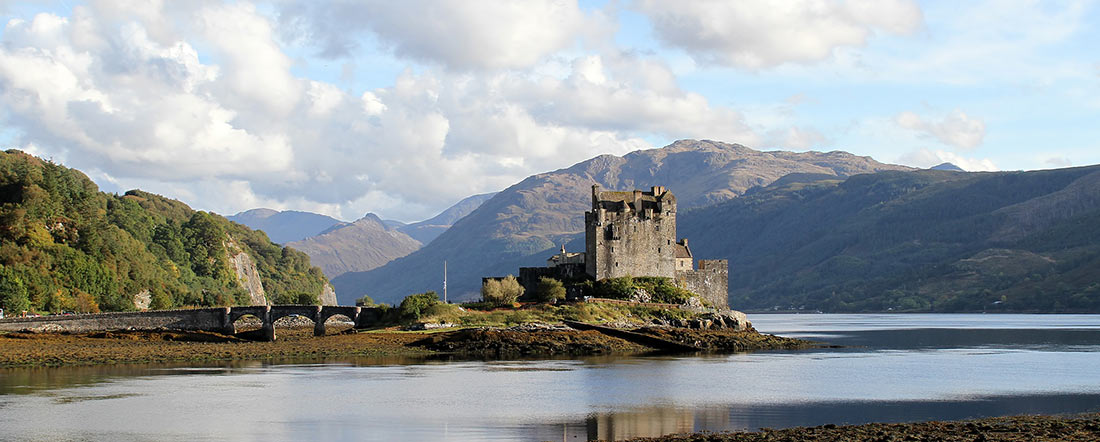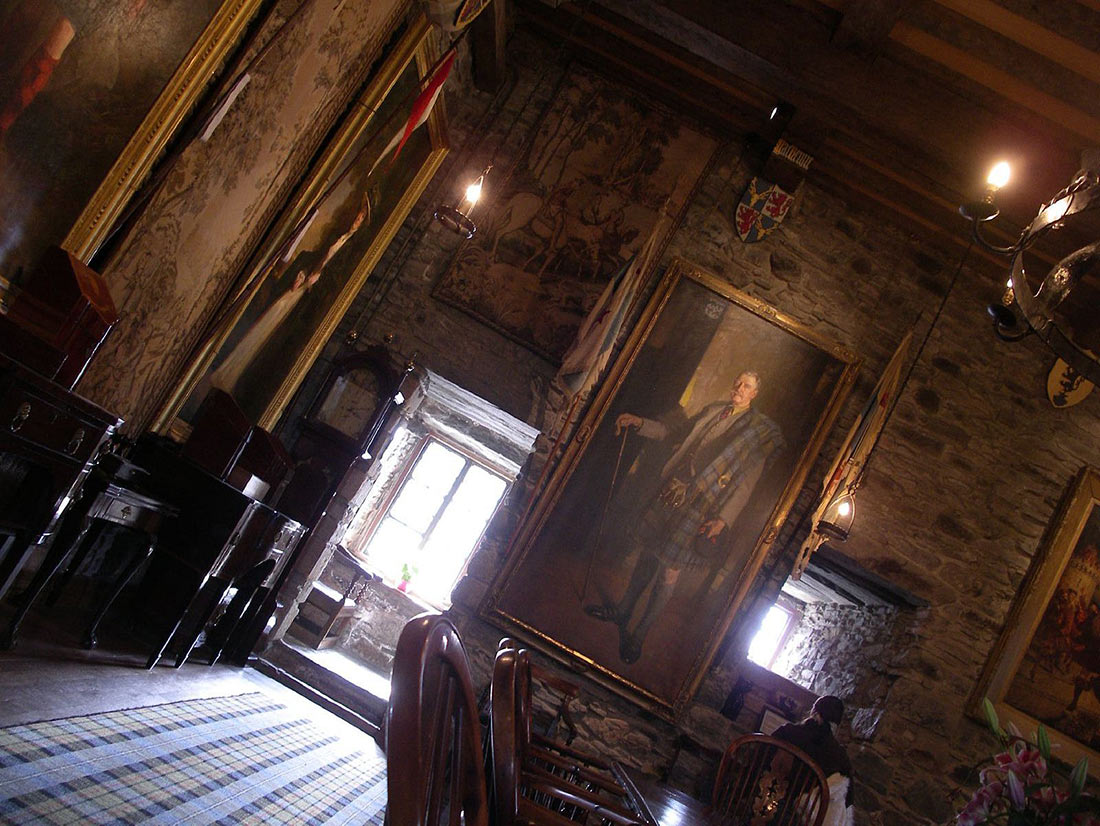 Blair Castle
Blair Castle is one of the most beautiful castles in Scotland. It is located near the village of Blair Atholl, 56 km north of Perth (on the A9 highway between Perth and Inverness). This is the family estate of the Murray clan, who are currently titled Dukes of Atholl. In 2002, Blair Castle was given a 5-star rating as a top class tourist attraction.
Blair Castle on map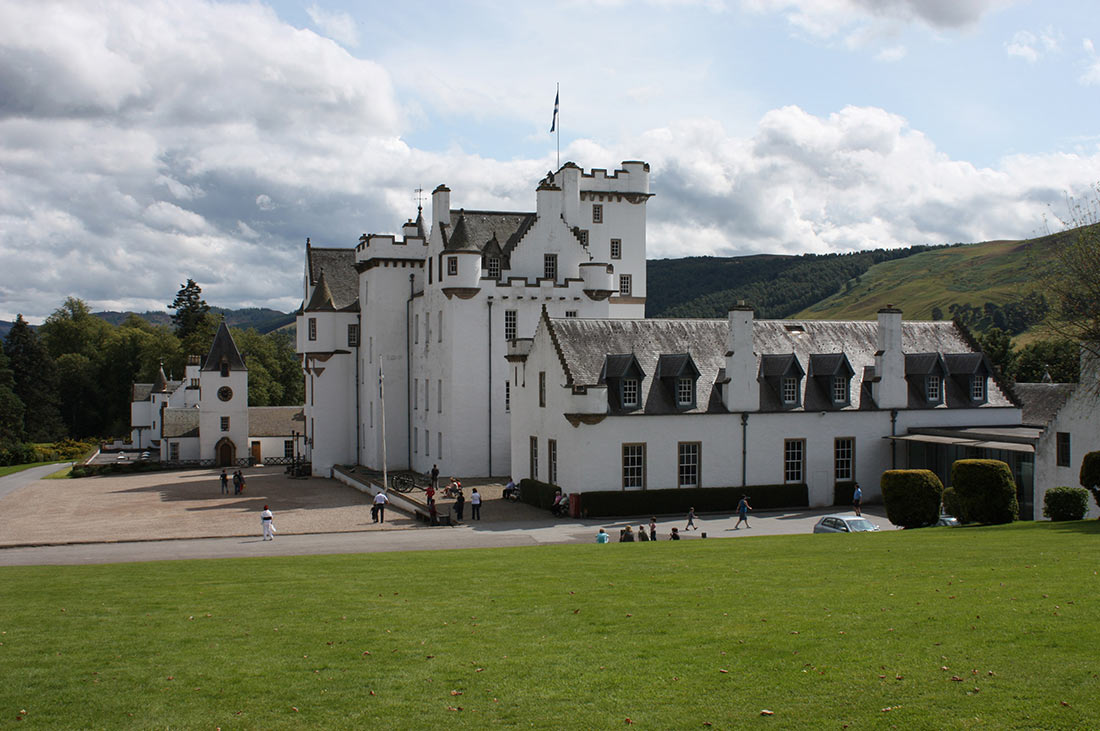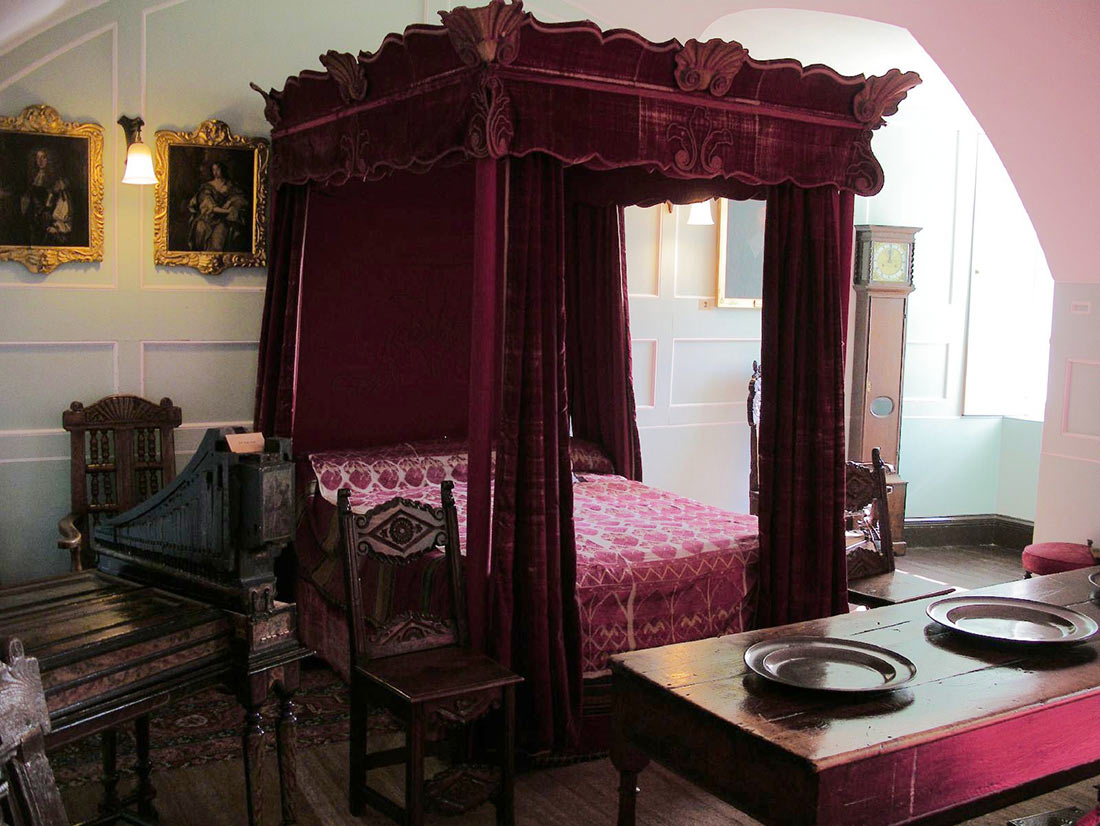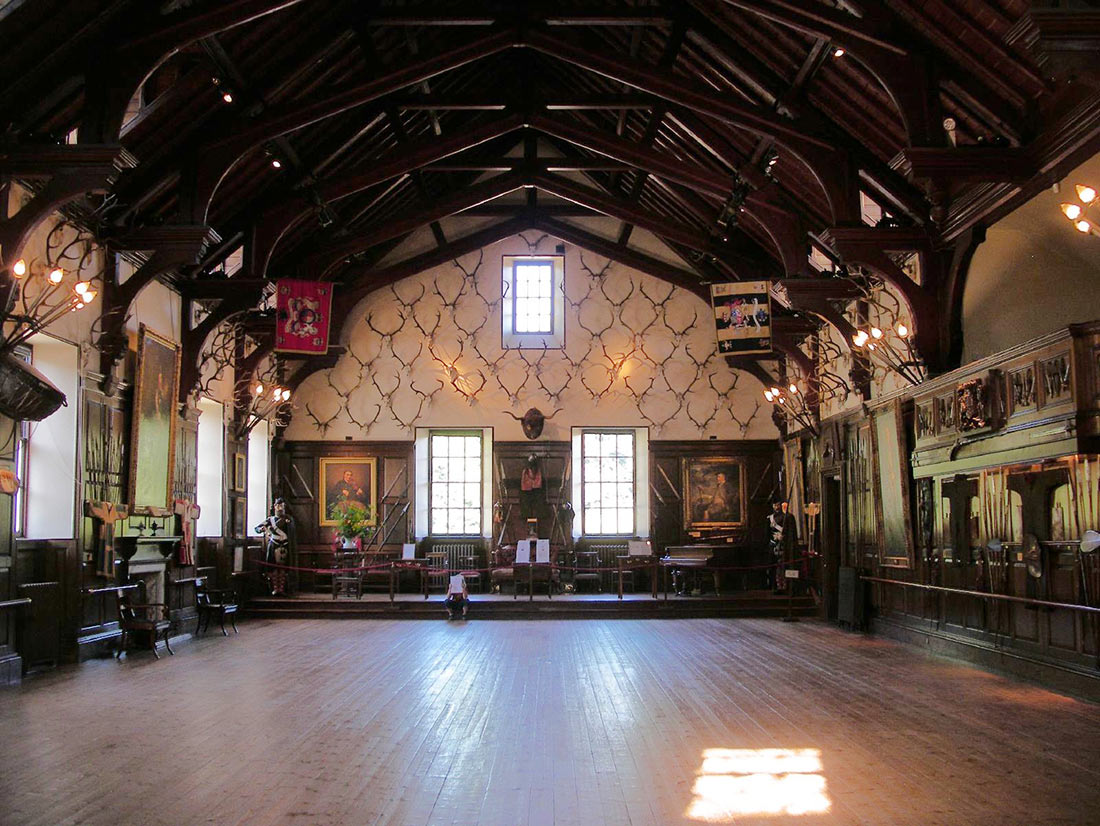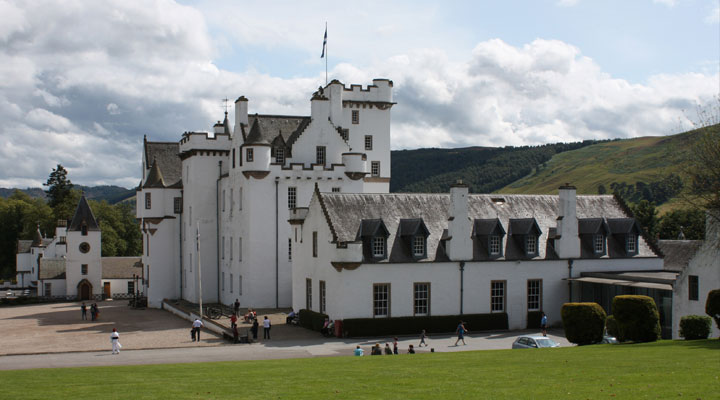 Know more about this place:
Blair Castle
Castles in Scotland: Cawdor Castle
Throughout its history, which is almost 600 years, Cawdor castle has been constantly rebuilt depending on the tastes of the owners and the trends of history. As a result of numerous reconstructions and additions, a pretty castle appeared out of a faceless medieval fortress. It is surrounded by three wonderful gardens, the oldest of which was established in the 1600s and later used as a vegetable garden.
Cawdor Castle on map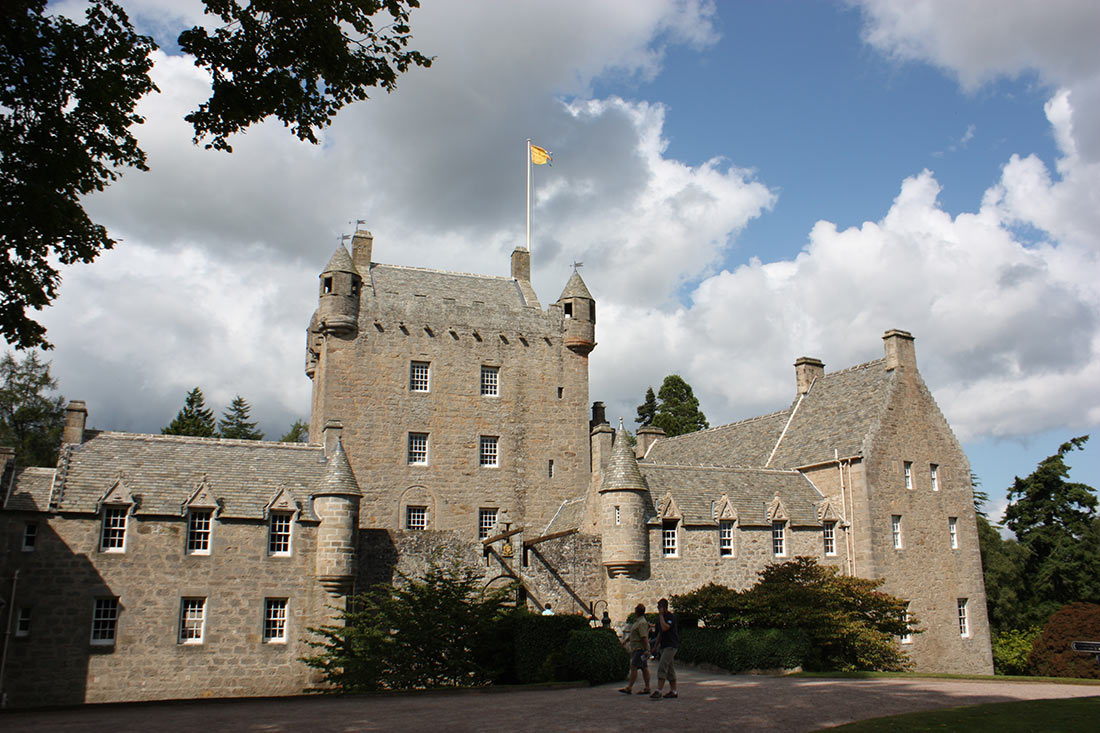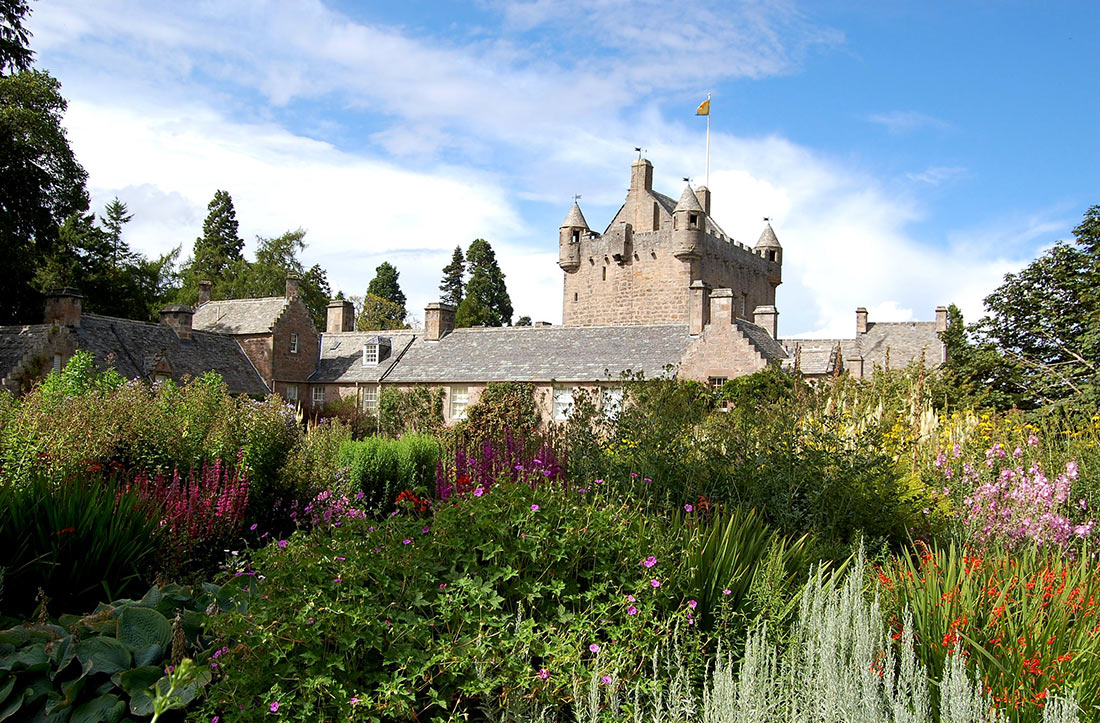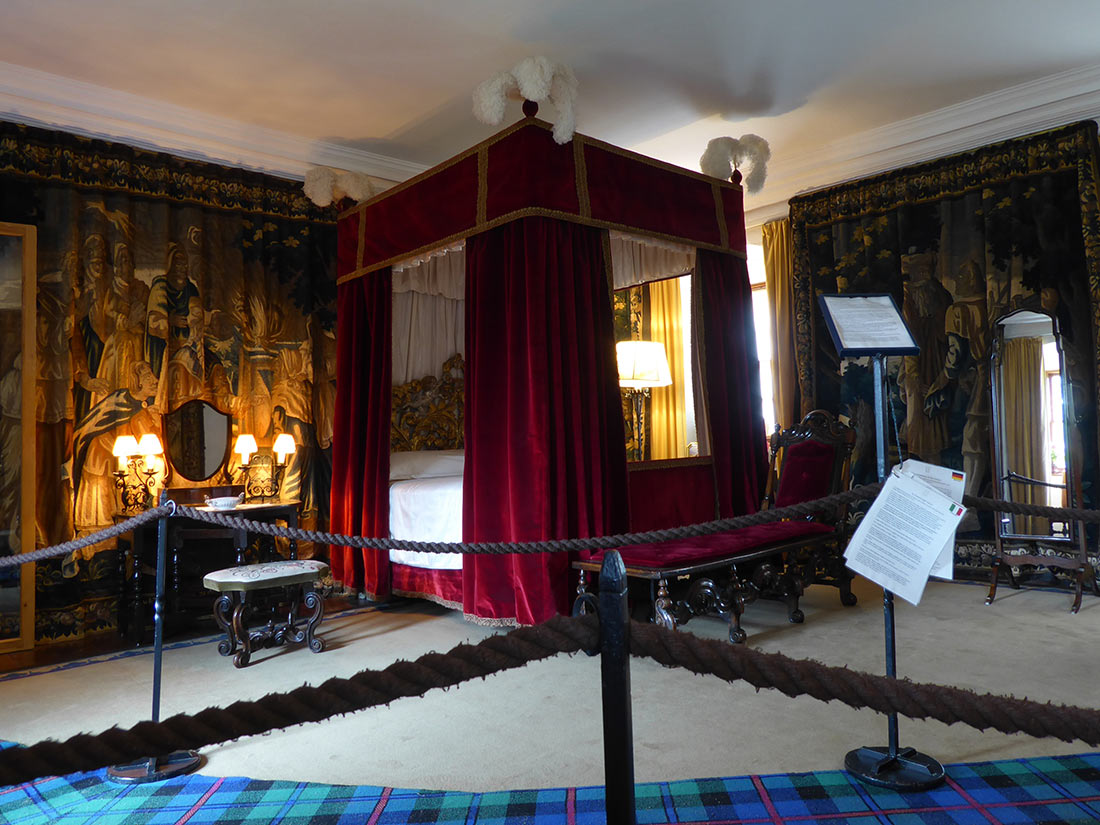 Dunrobin Castle
One of the largest castles in Scotland, with at least 189 rooms, most of which date from the mid-1800s (although the castle's roots can be traced back to the 1300s). You can visit here the living room and the library, on the way you will see many portraits and landscapes that adorn the walls of the corridors. Besides, this ancient complex houses an archaeological museum.
Dunrobin Castle on map