The Salar de Uyuni (Uyuni Salt Flats), spanning over 10,000 square kilometers in southwestern Bolivia, is the largest salt flat in the world. Its otherworldly beauty and surreal nature have made it extremely popular among tourists. This place, which may seem lifeless, is known for its stunning "mirror effects" and mind-bending perspective photographs. The amazing mirror effect can be witnessed on a calm day when a thin layer of water covering the salt transforms the salt flats into the largest mirror in the world, reflecting the sky for thousands of years.
The Salar is part of the Altiplano plateau, and its history began when this high-altitude plateau emerged as a result of the uplift of the Andes. Approximately 30,000 to 42,000 years ago, the area that is now the salt desert was the Minchin Lake. After its drying up, two small lakes and two salt flats remained, with Salar de Uyuni being the largest.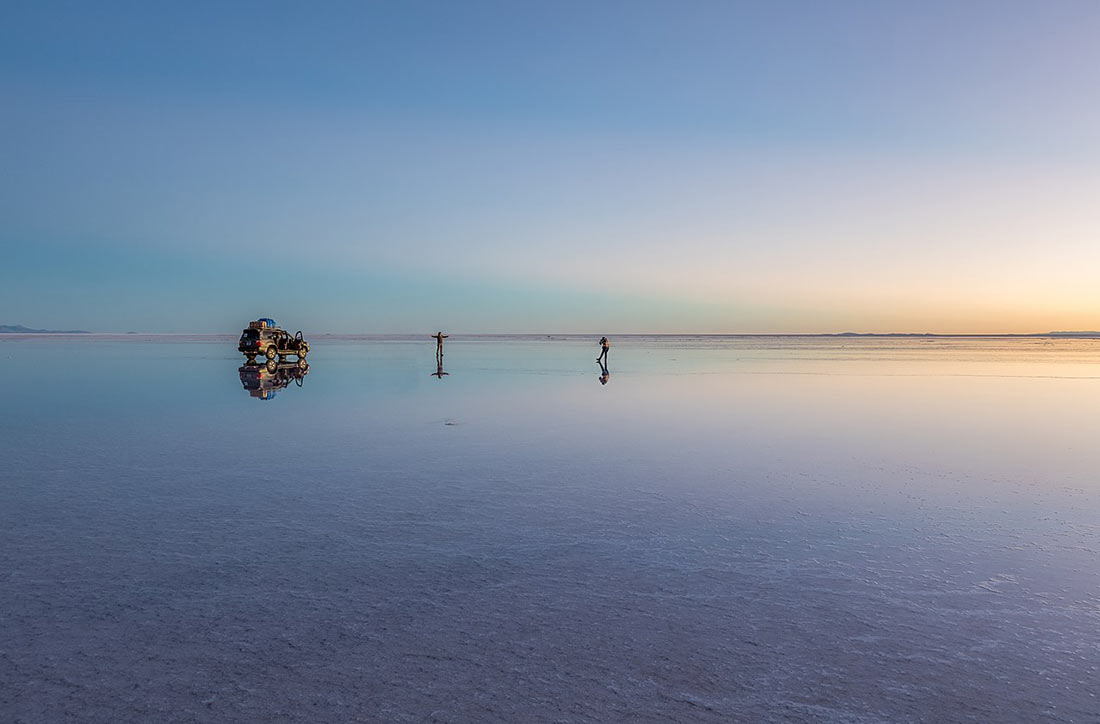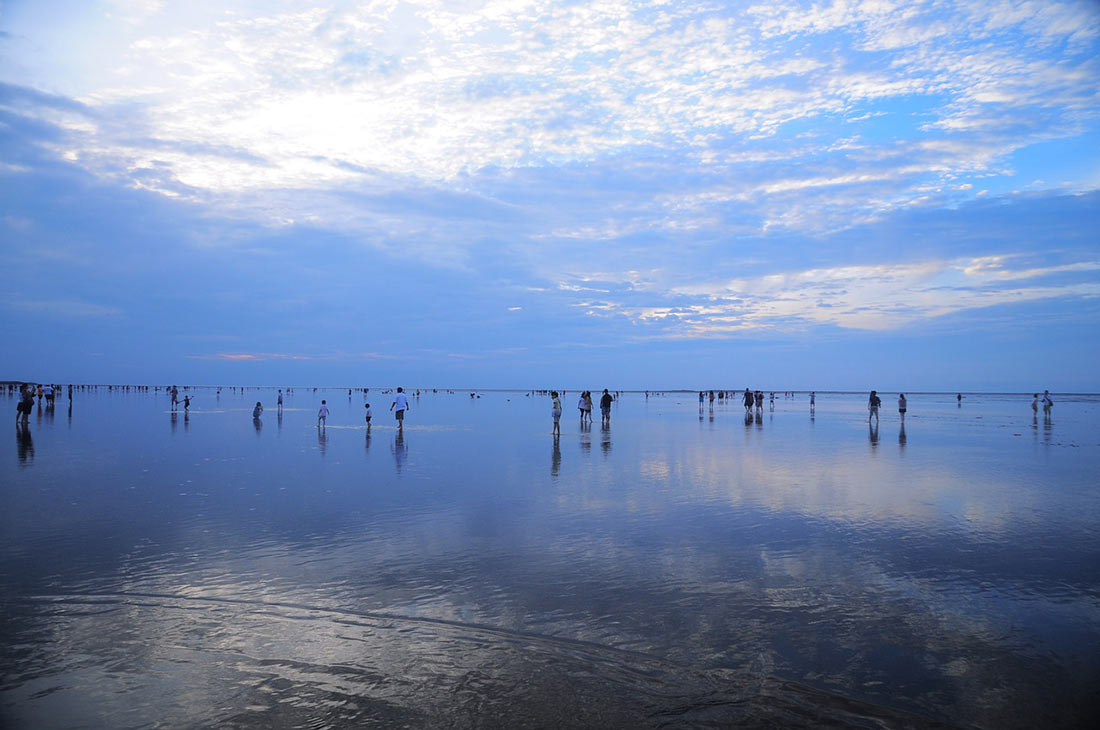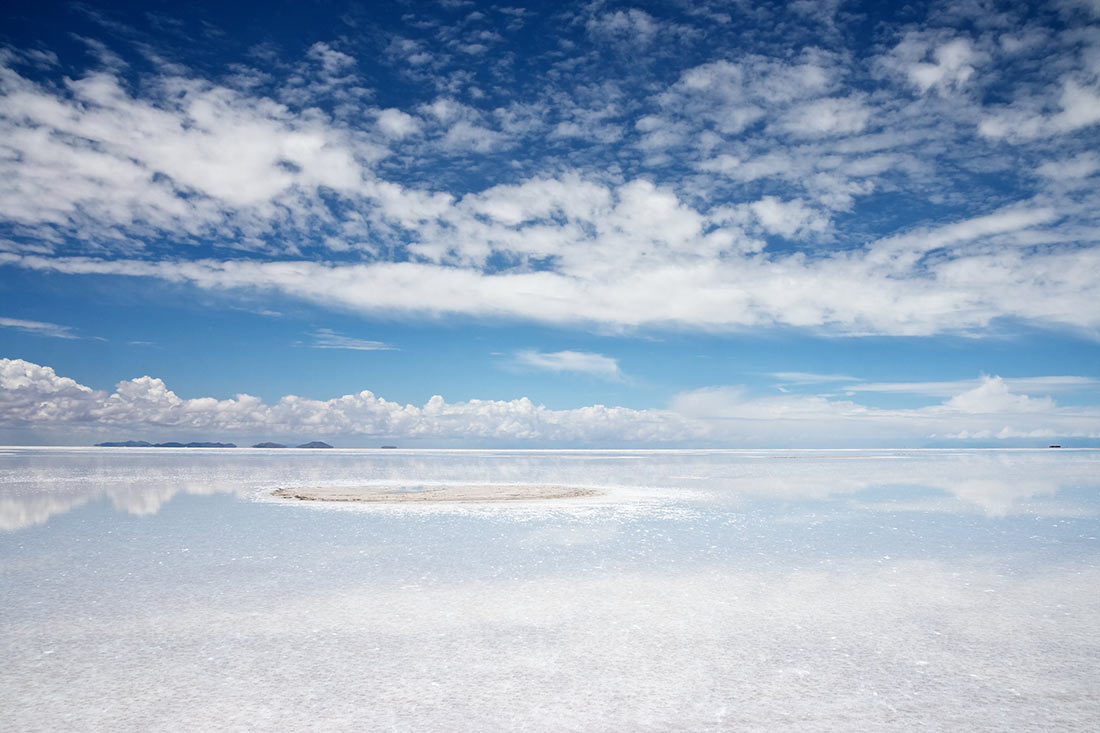 If you want to witness unreal natural beauty and diverse landscapes, the Salar de Uyuni salt flats are a fantastic way to do so!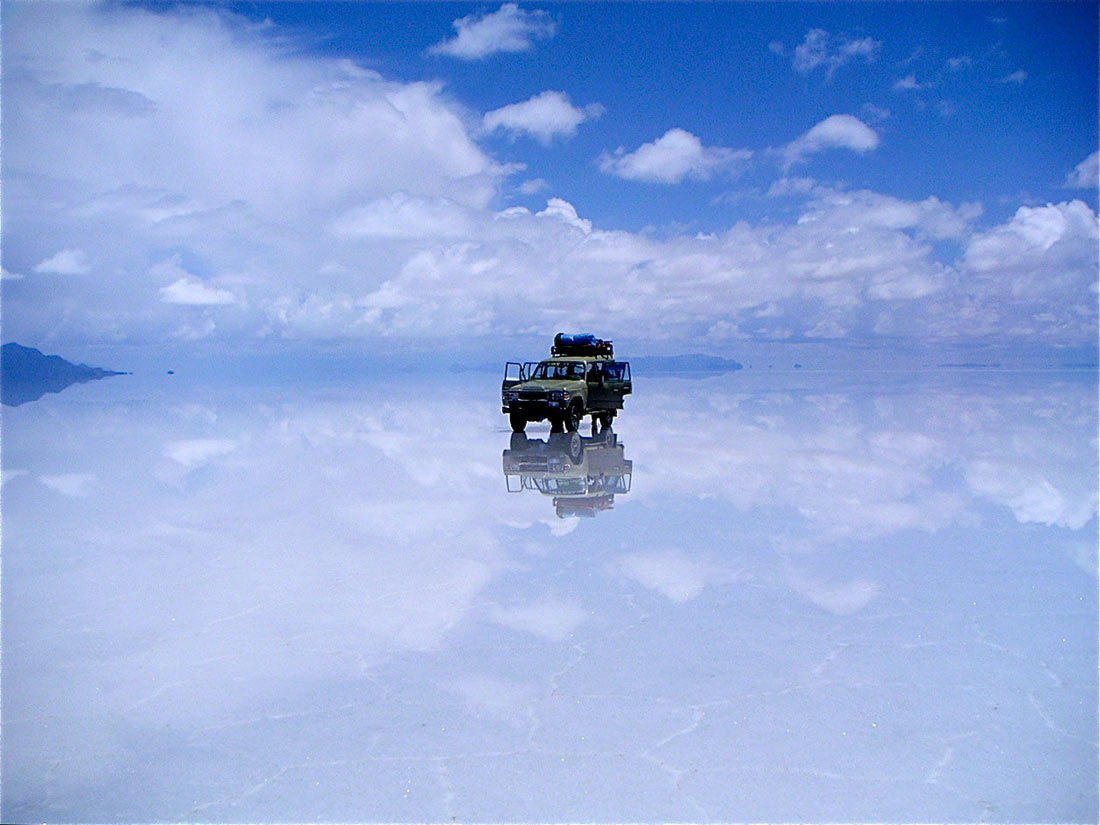 In the midst of the salt flats lies the volcanic rock formation of Isla del Pescado, which offers unforgettable views. It is a unique natural reserve where you can see an ancient forest of cacti. Some of them reach a height of 12 meters, and considering they grow at a rate of about 1 centimeter per year, the age of this natural wonder is estimated to be at least a thousand years!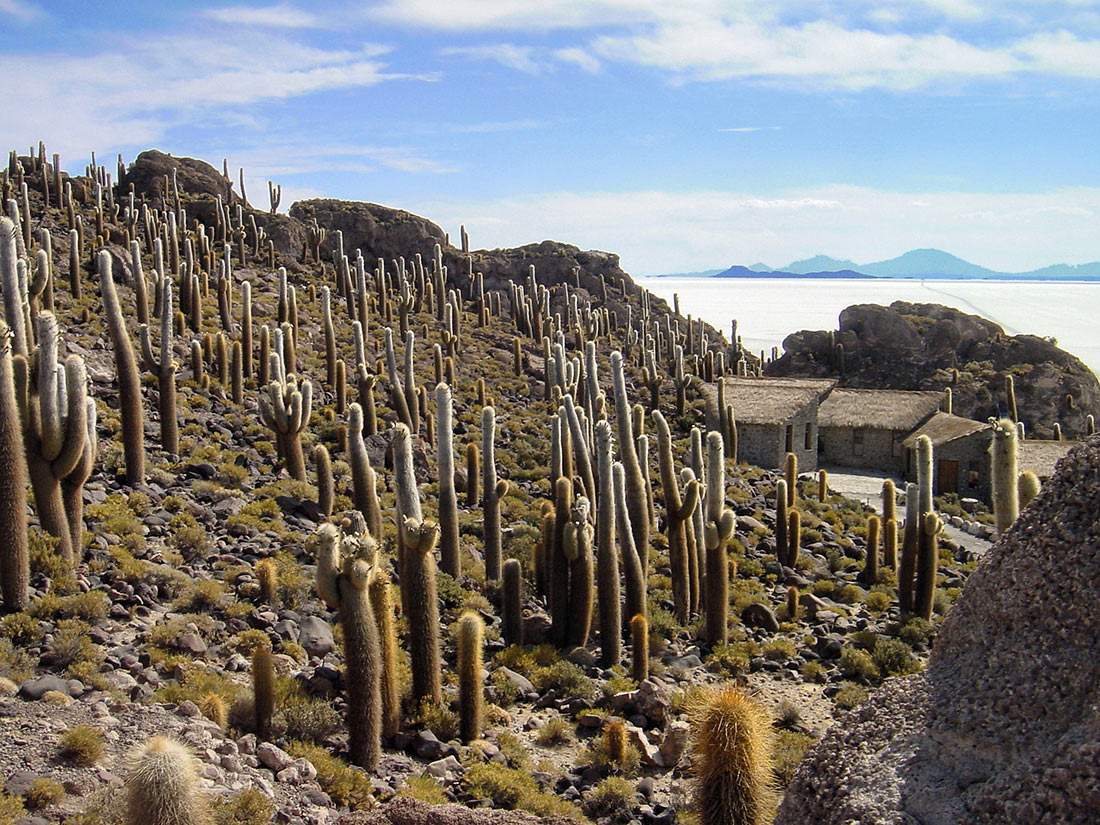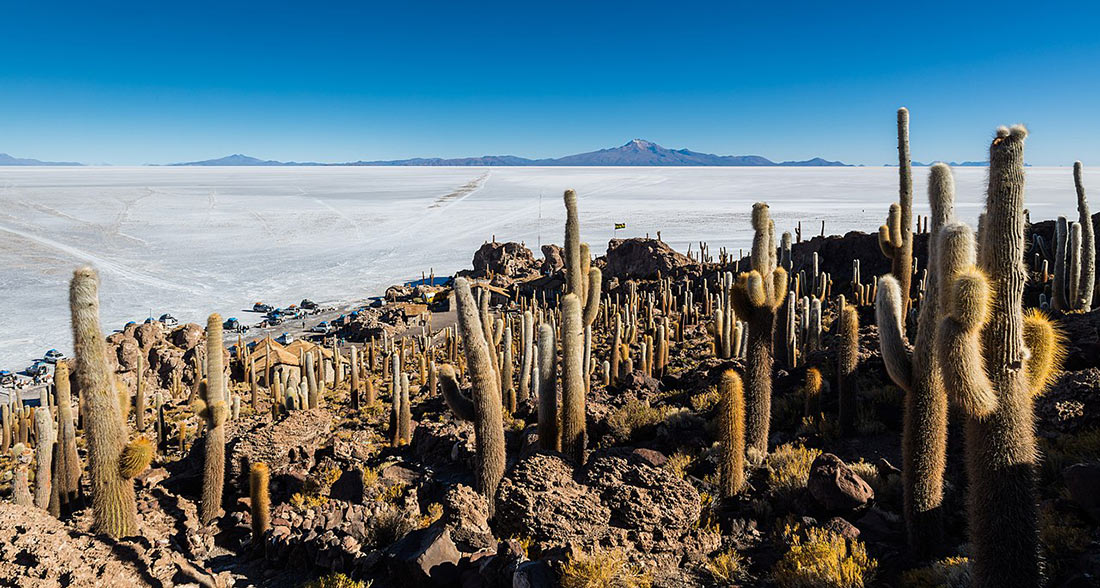 In November, three species of flamingos migrate to this area. Besides them, the salt flats are home to 80 other bird species and several species of small animals.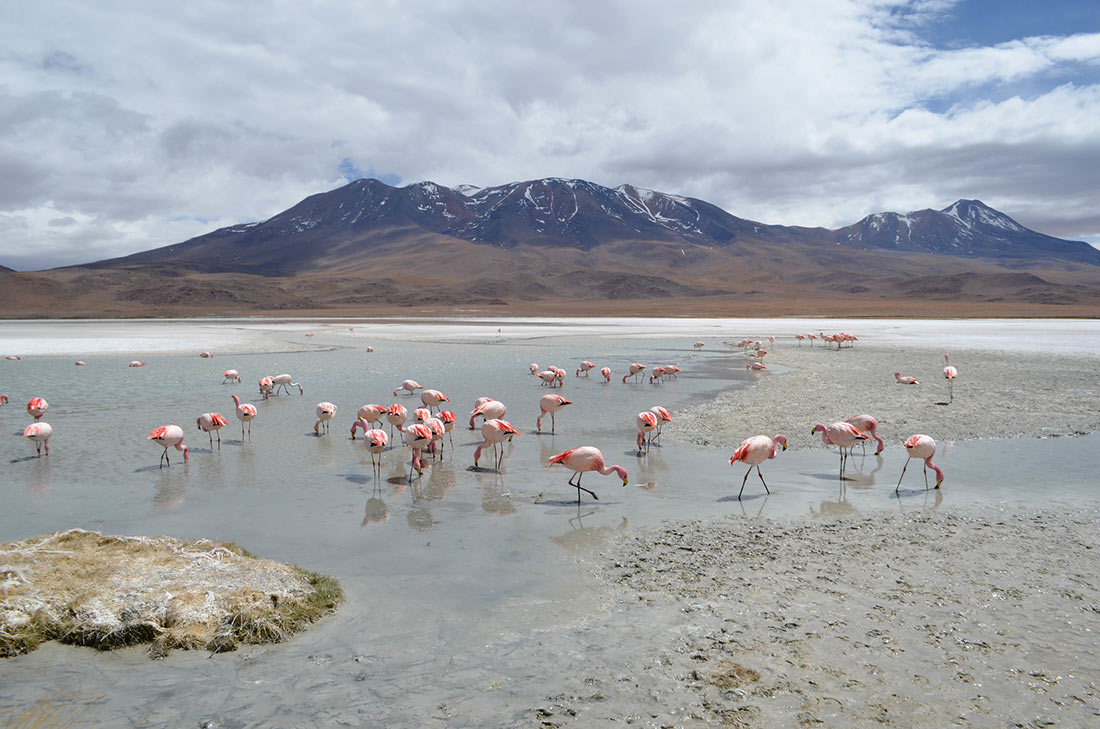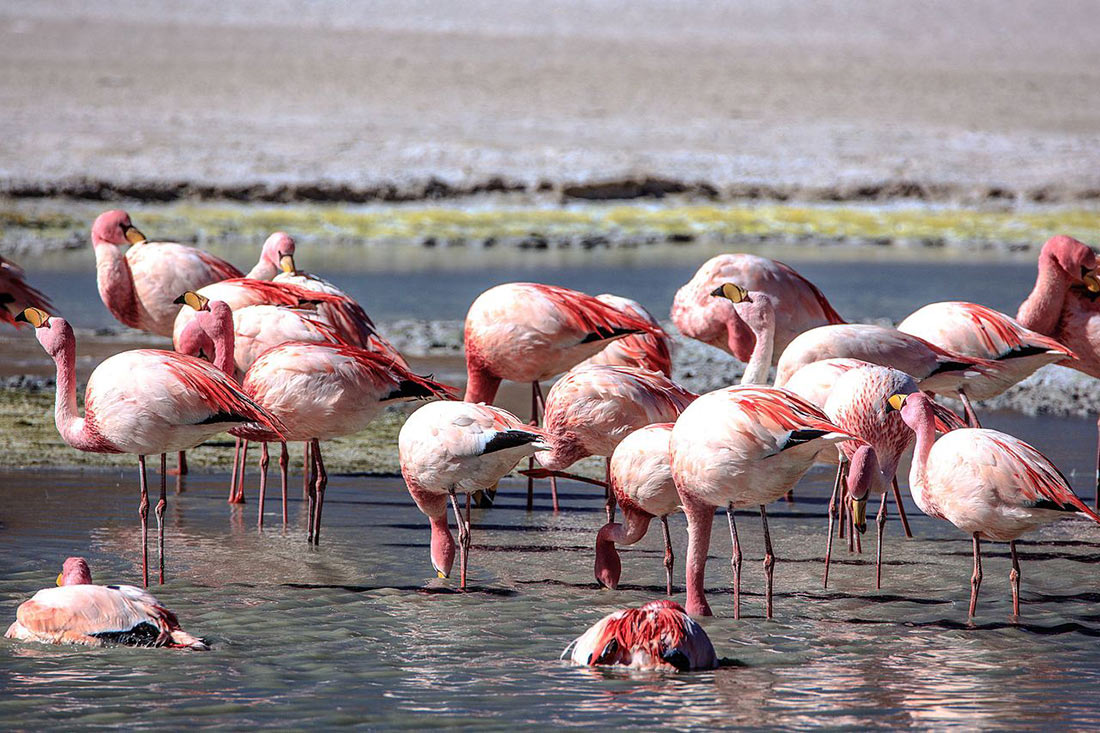 In this region, rainfall is very scarce, and the famous giant mirror can mostly be seen in January. After the water evaporates, Salar de Uyuni is covered with hexagonal salt crusts, resembling honeycombs.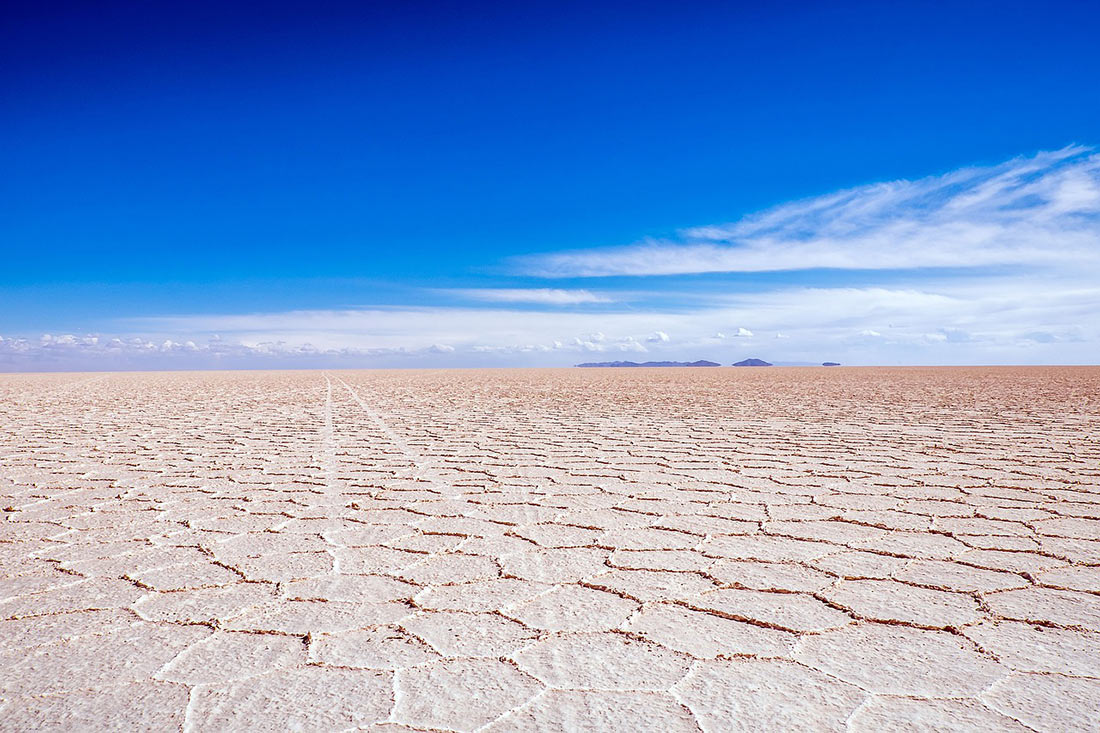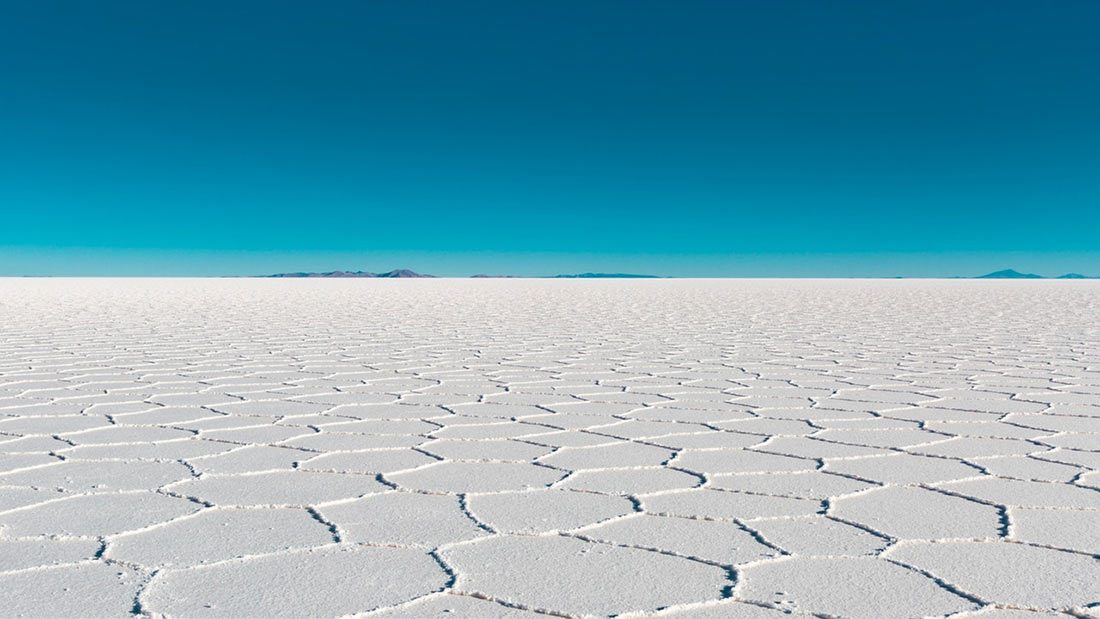 In the vicinity of Salar de Uyuni, there are several other attractions, including:
Train Cemetery, where you can see mid-20th-century railway machinery.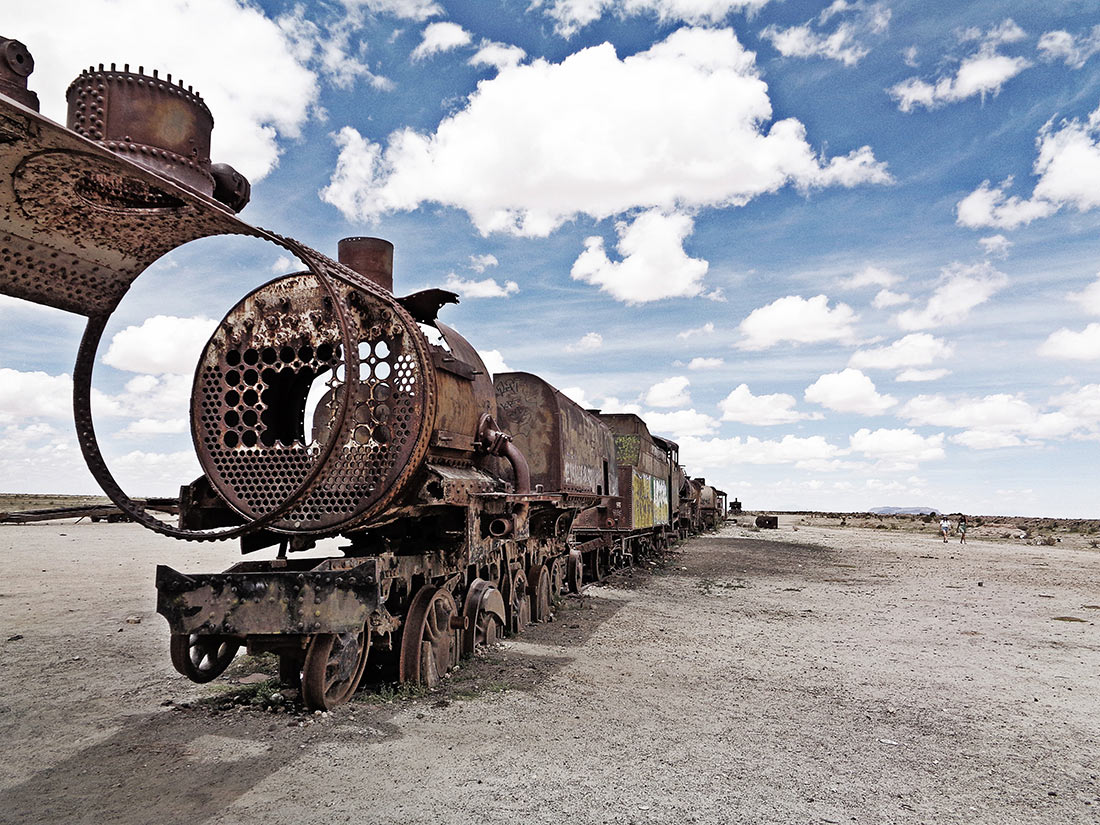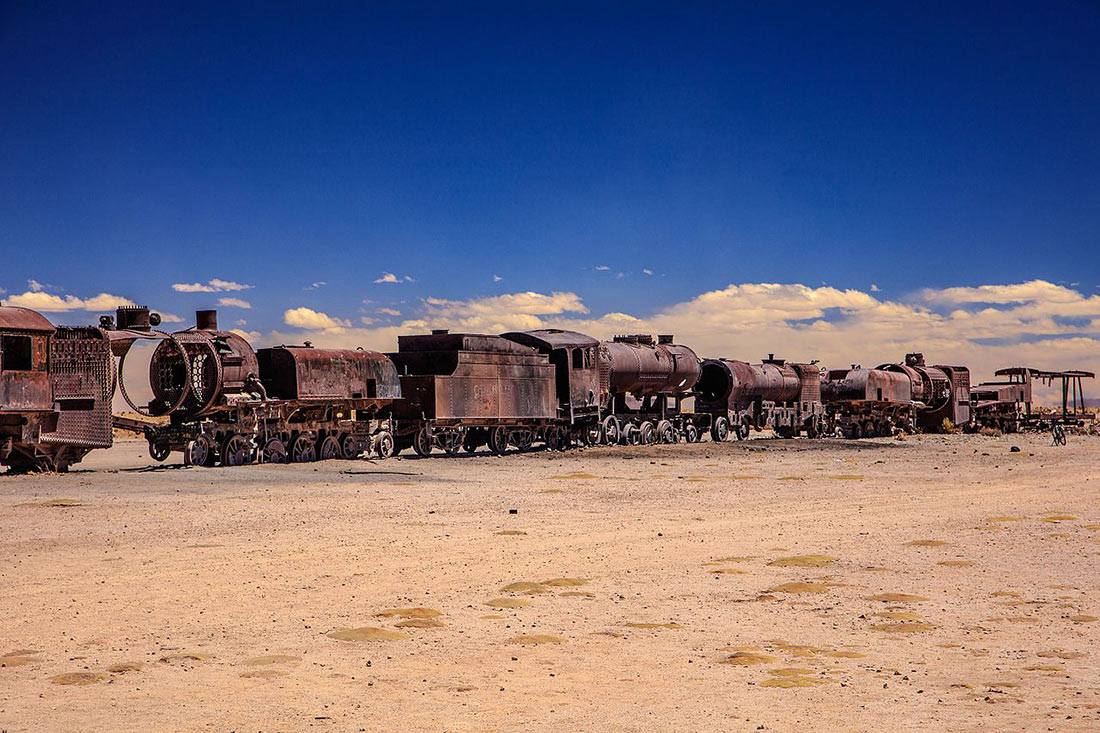 The town of Colchani, known for salt mining. Here, you can purchase unique souvenirs and visit the Salt Museum. Moreover, the houses in the town are also made of salt!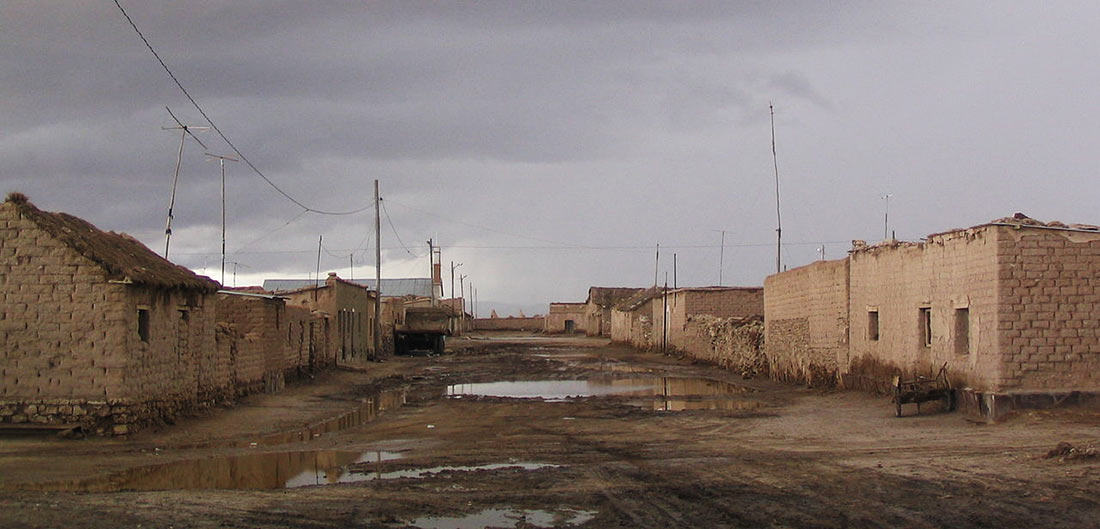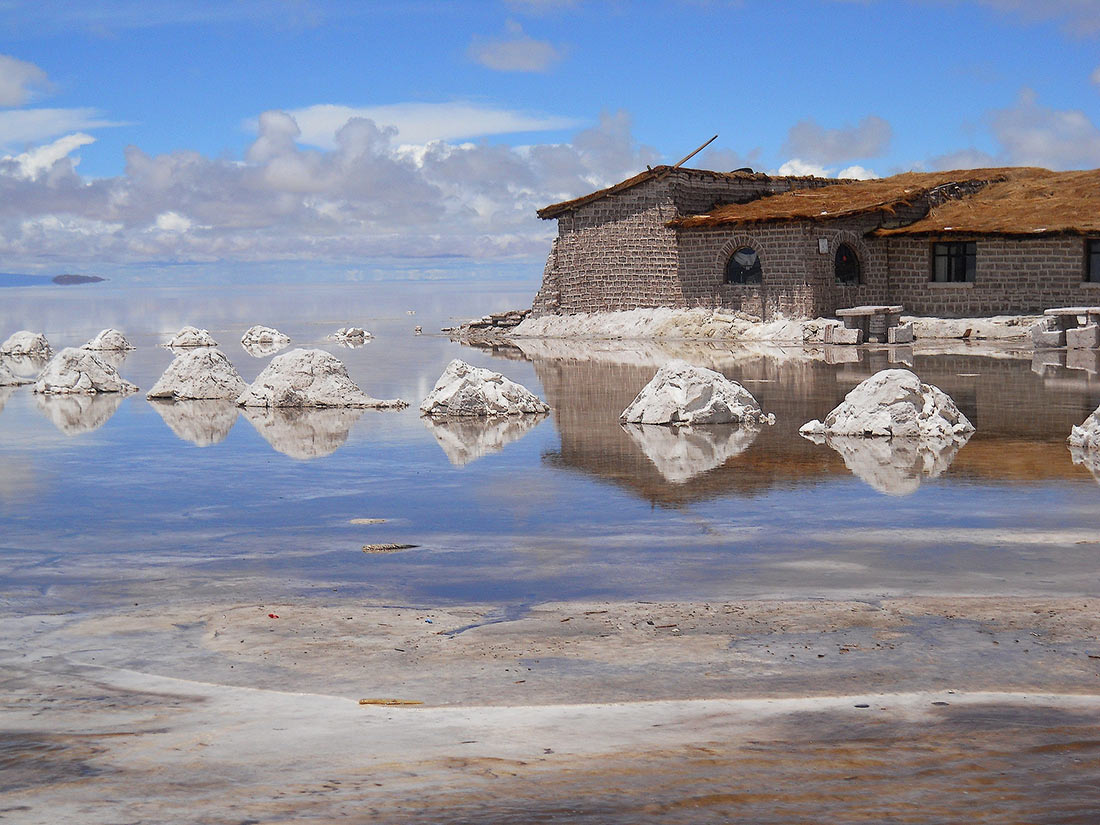 An unusual "salt mine," where salt is extracted. It is an area covered with salt piles left for drying. Each of them weighs around a ton!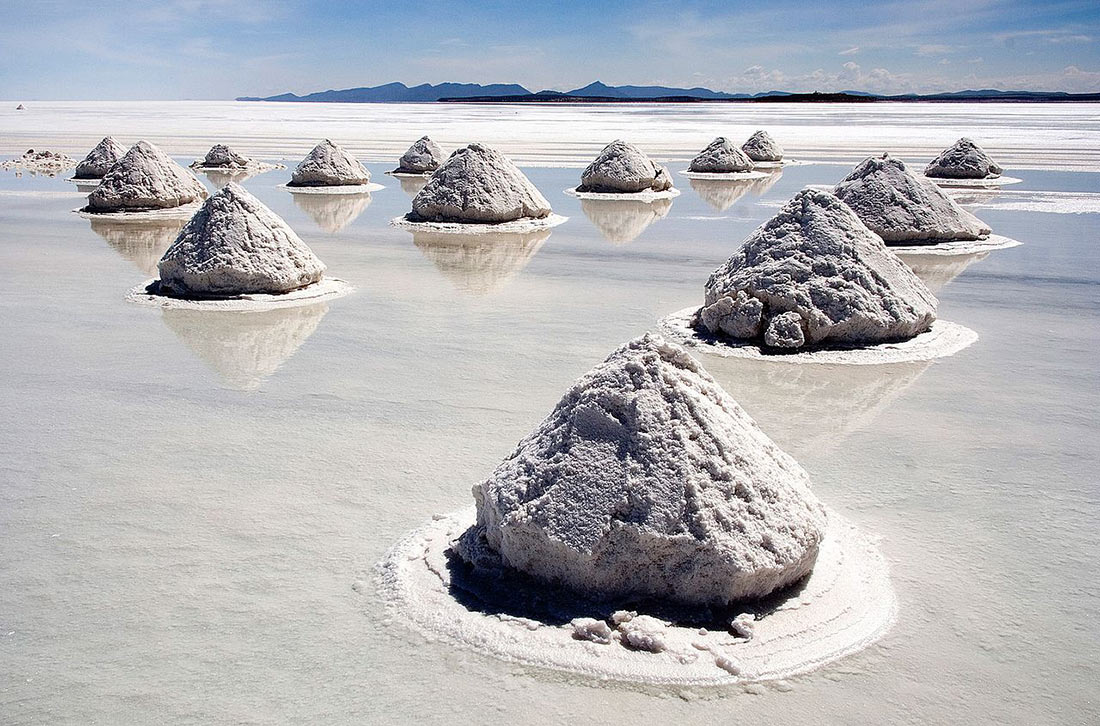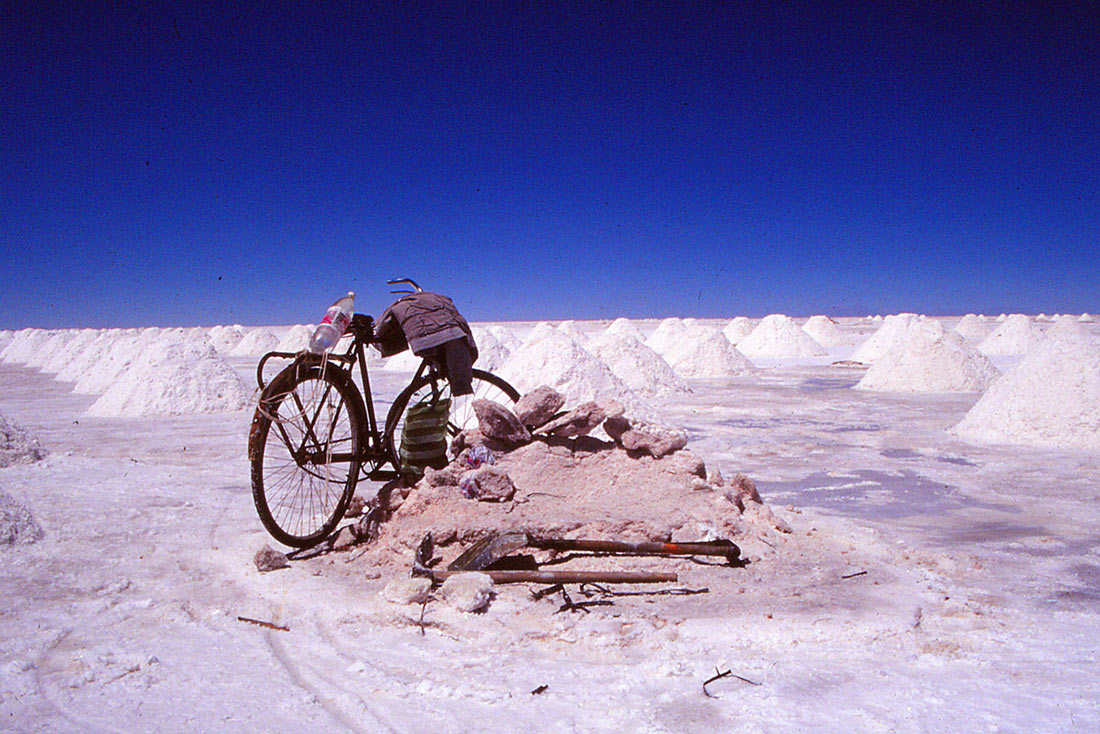 Pulacayo, located near the world's second-largest silver mine. In this historical place, you can find Bolivia's first railroad and a train that was once robbed by Butch Cassidy and the Sundance Kid.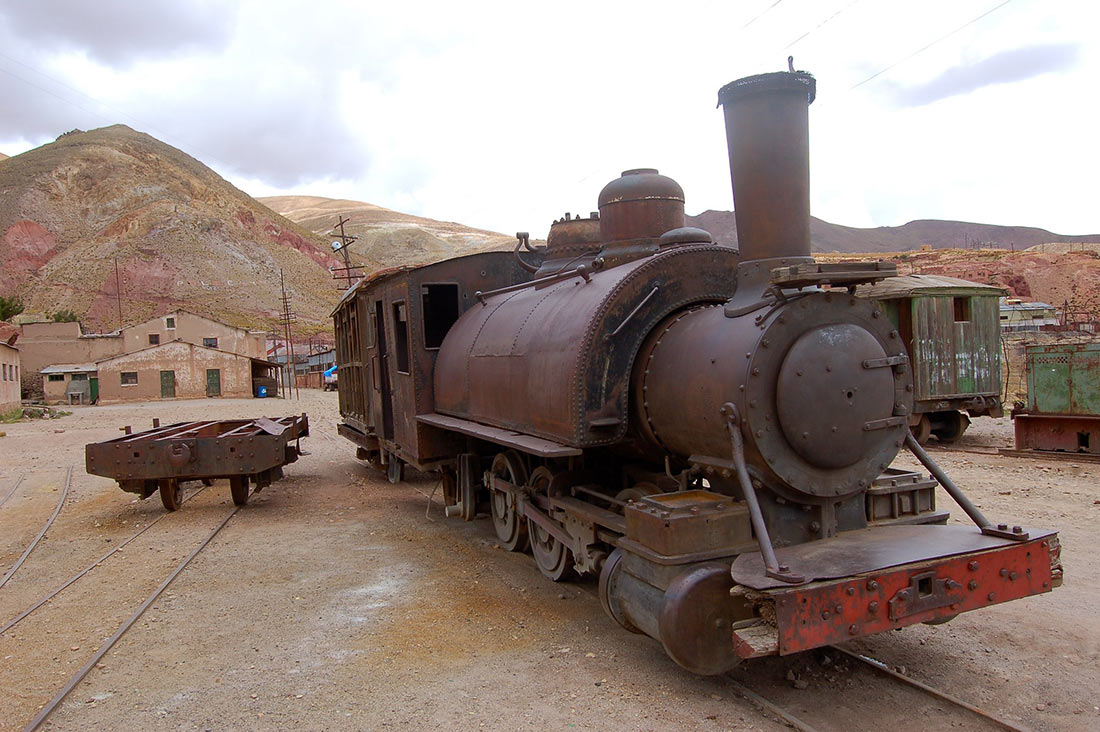 Laguna Hedionda, an unforgettable place where you can observe flamingos.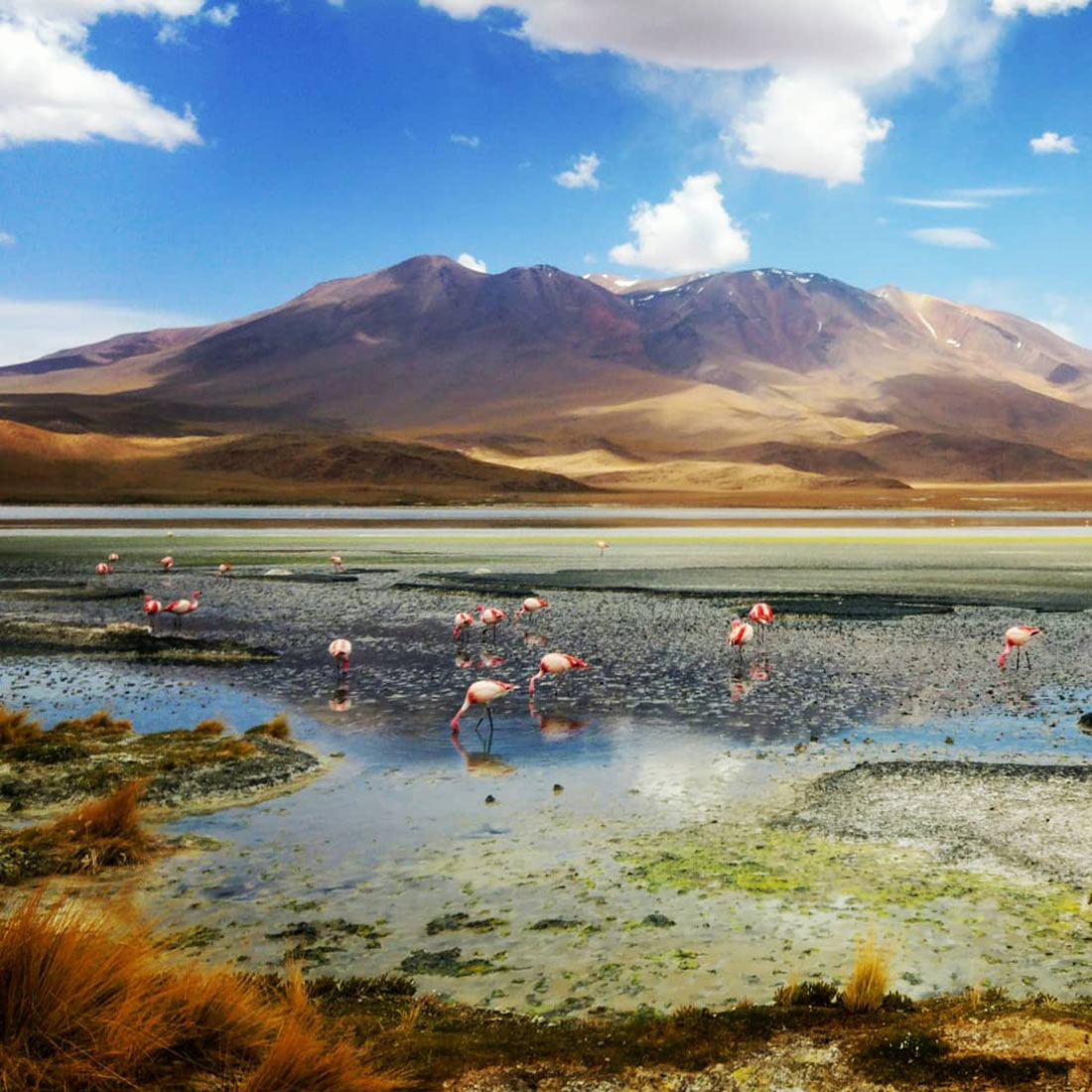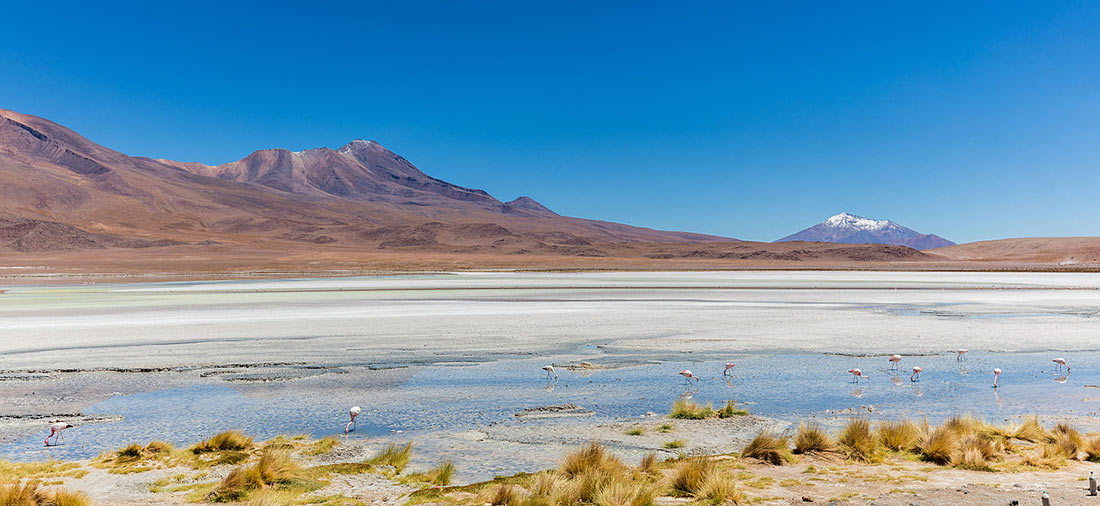 Geothermal field of Sol de Mañana, where you can see geysers and unique bubbling sulfur pools.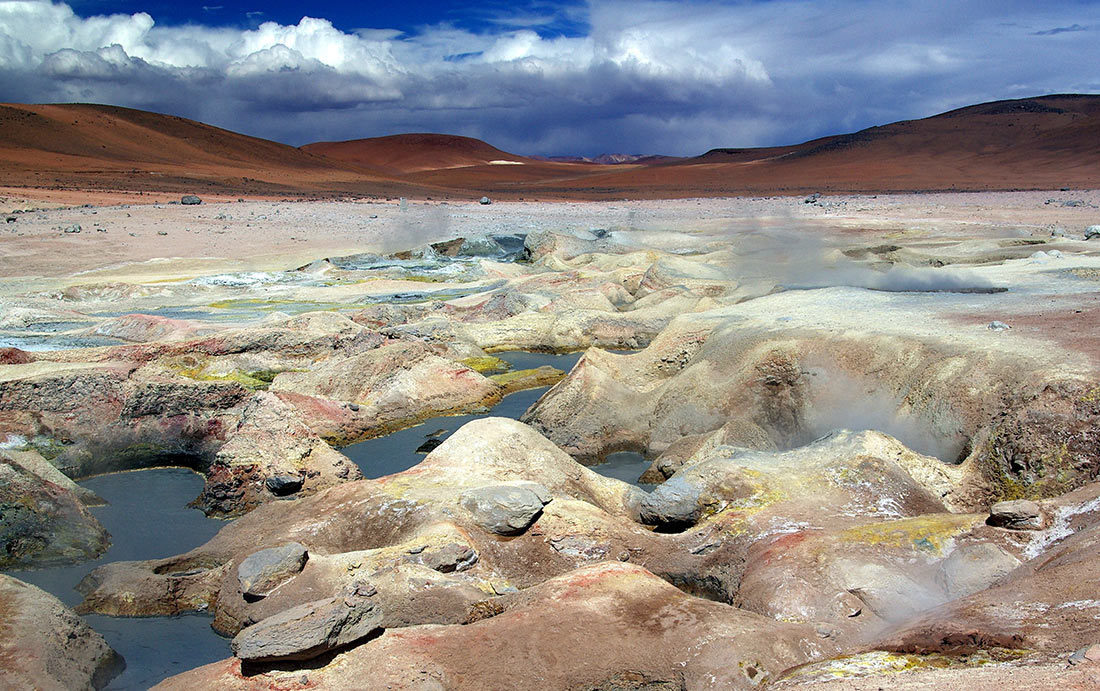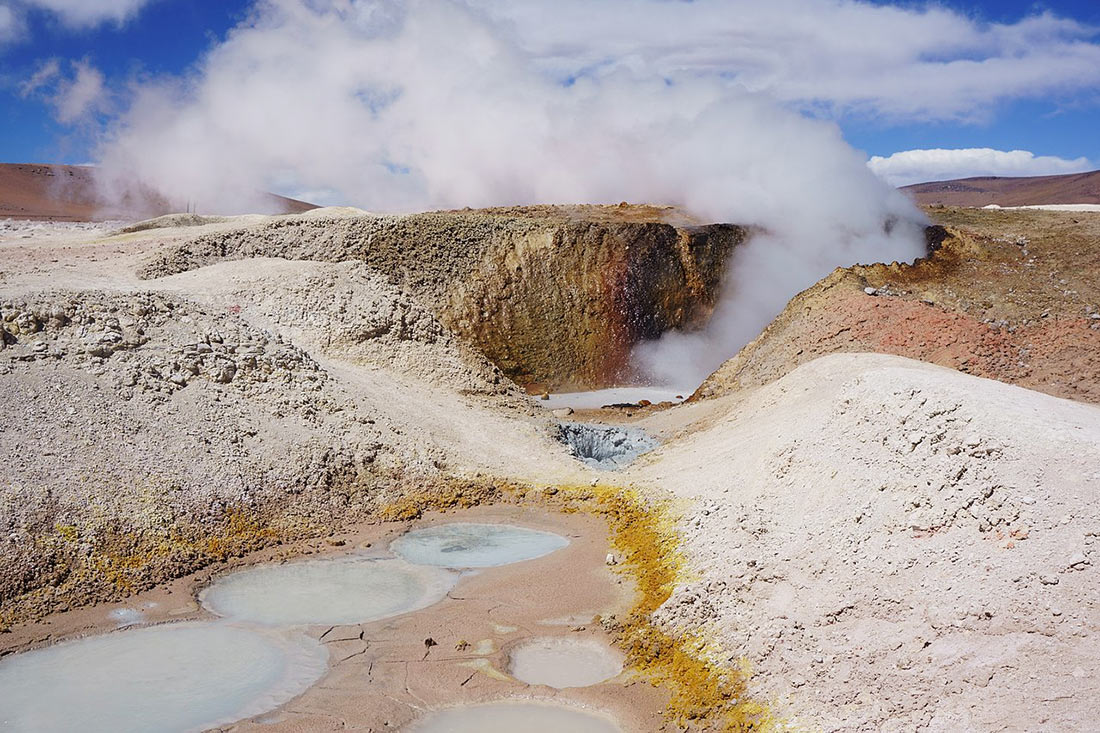 How to get to Salar de Uyuni:
Most tourists usually stay in the town of Uyuni, which has a good selection of hotels and hostels, as well as convenient transportation options due to the high influx of tourists. The town has an airport, and you can also reach it by train or bus. From La Paz, you can take a bus to Uyuni, and from Oruro, you can take a bus or train. Train travel is preferable for those who value comfort and prioritize safety.
In the town of Uyuni, you can arrange a personal transfer to the salt flats or choose a guided tour.
How would you rate this place?
Salar de Uyuni Salt Flats on map: