Lost in Andria, a small town in the province of Puglia, Castel del Monte is one of the most famous castles in Italy. The medieval military fortress with an unusual octagonal shape became the basis of countless myths and legends that are still told today. The castle is so famous that it even took its place on the back of the 1 euro cent coin.
The castle does not have many of the standard defensive elements typical for medieval buildings, but it features windows that could seriously weaken its protective functions. The history of Castel del Monte is connected with King Frederick II of Germany, who ordered the construction of a fortress at Santa Maria di Monte Castro in 1240, completing his network of defensive castles. Castell del Monte soon turned into the permanent seat of the court of Frederick II, who became king of Sicily just three years later. The monarch, nicknamed the Wonder of the World for his contribution to the development of culture and science, made the special castle a unique reflection of his mysterious personality.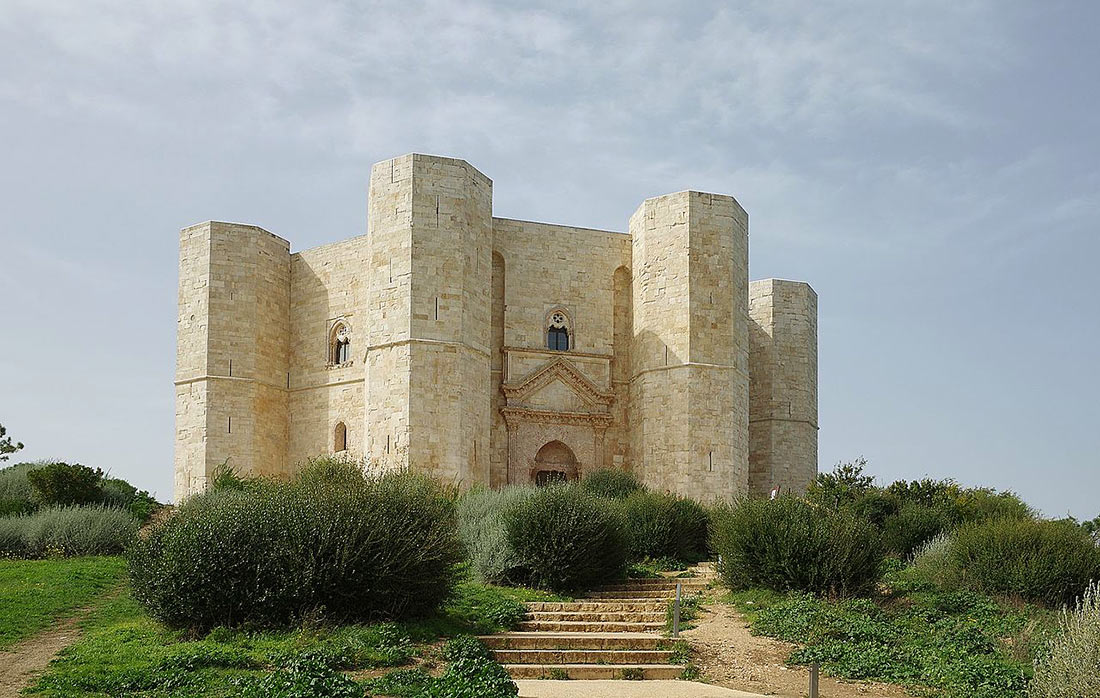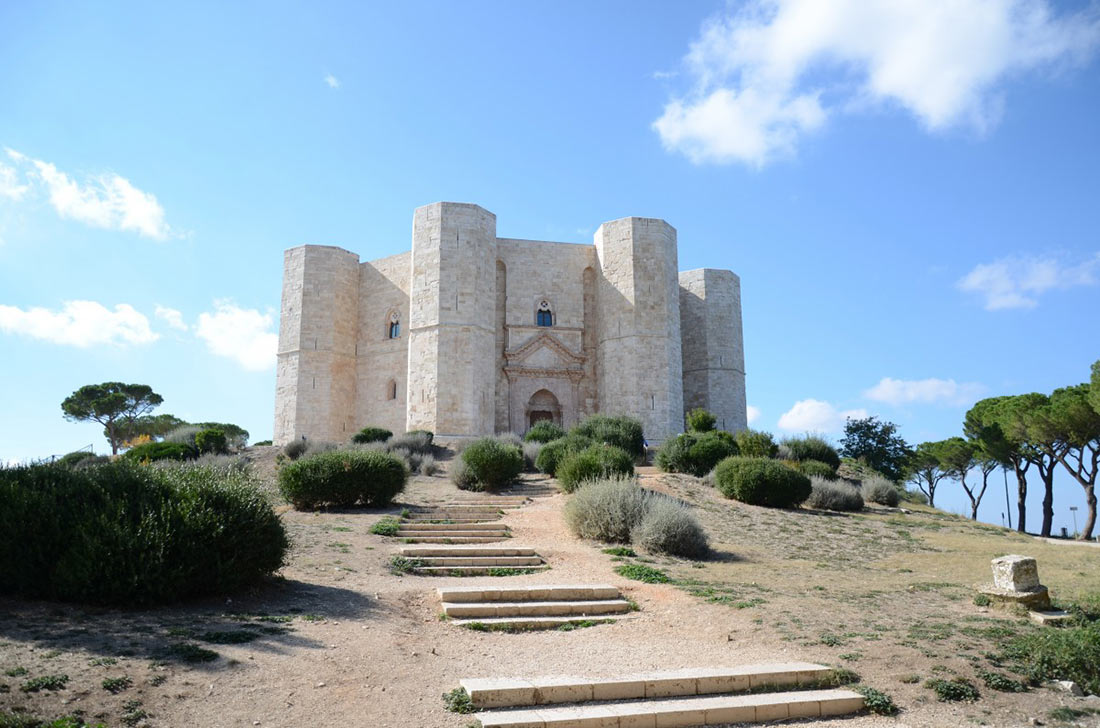 Creator of the castle is still unknown. Some attribute the octagonal design to Riccardo da Lentini, others support the idea that the construction was based on Frederick II's own ideas and drawings. Over the centuries, the castle changed hands, often changing its purpose with every other owner, and by the 13th century, during the reign of Charles I of Anjou, it was used as a prison.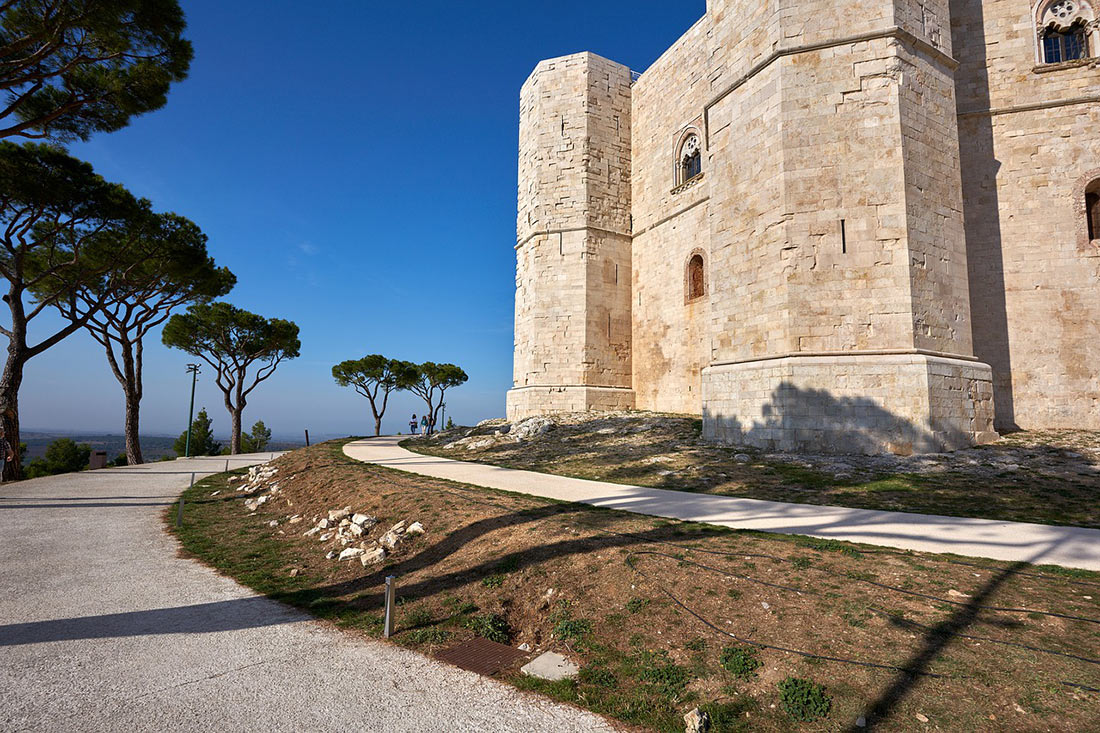 The mathematical precision of the layout of Castell del Monte, based on the number eight, allowed the building to be positioned in such a way as to create a special symmetry of light during the solstice and equinox, tracking the exact astronomical path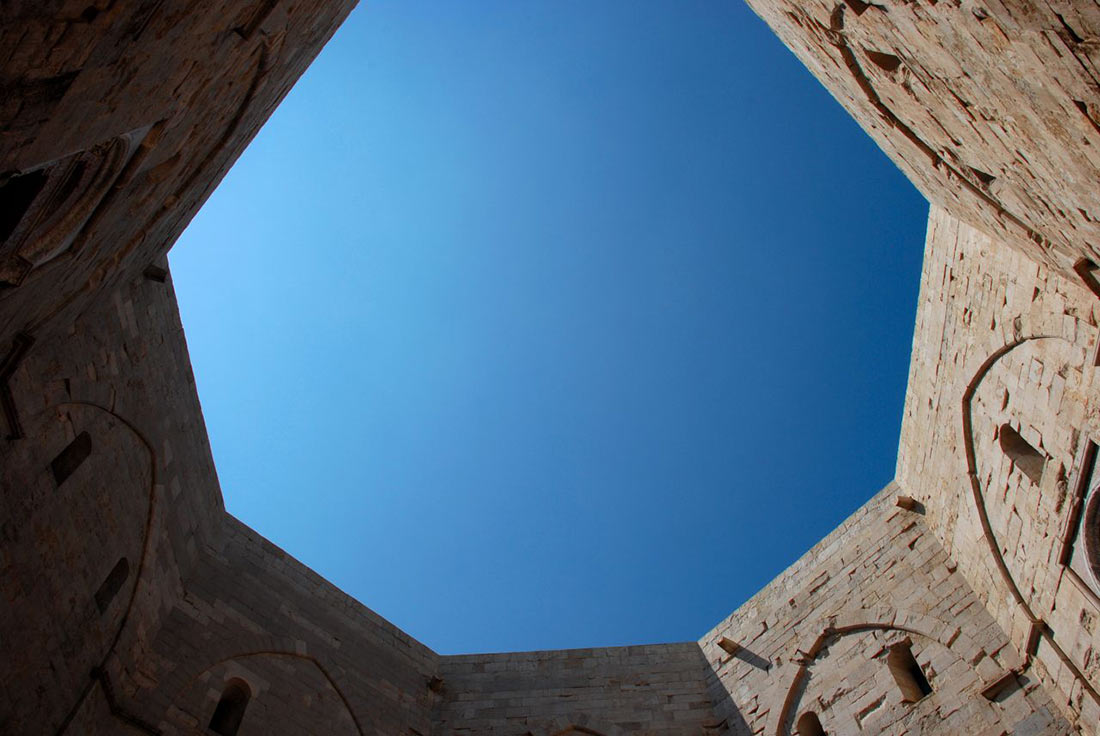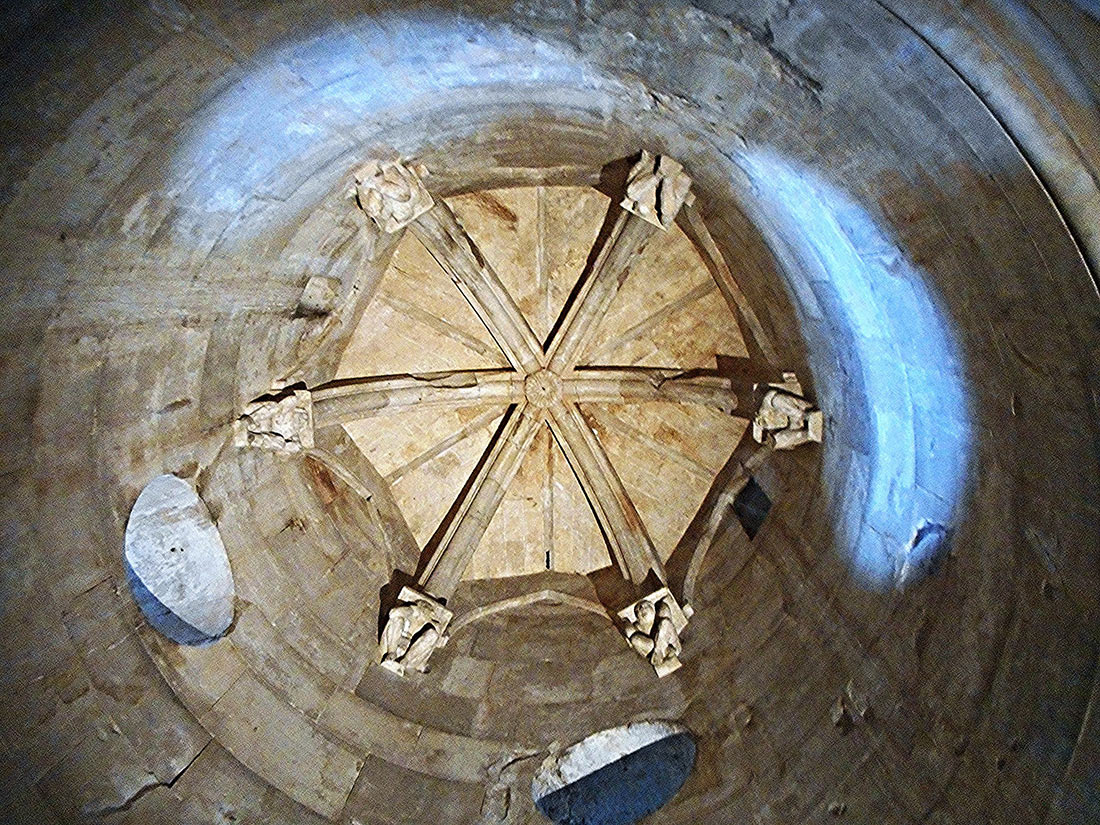 Eight rooms located between the first and second floors of the Castel del Monte are trapezoidal in shape, and together they form an octagonal perimeter. There are also eight tall towers with an octagonal base located on each of the building's eight corners. There are eight vaulted rooms on each floor, and an octagonal courtyard in the center of the castle. Three of the towers contain stairs, while others contain toilets and bathrooms, indicating that Frederick and his court are said to have taken care of their bodies.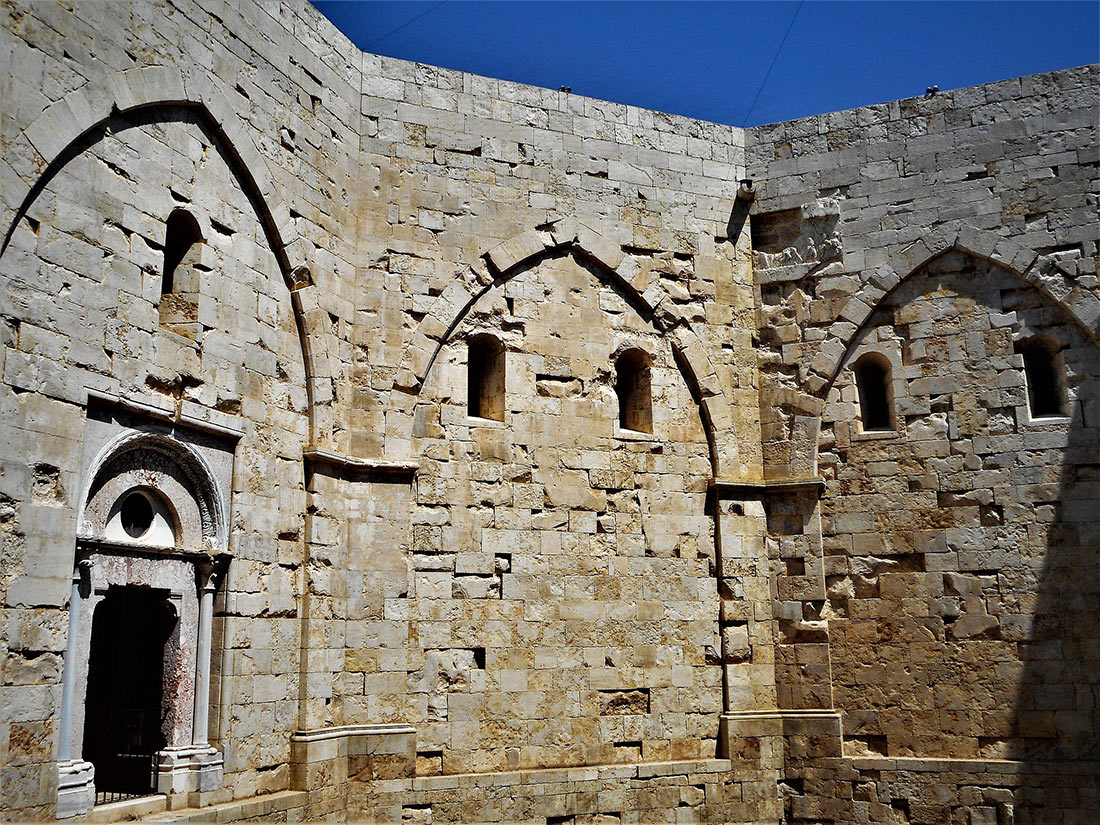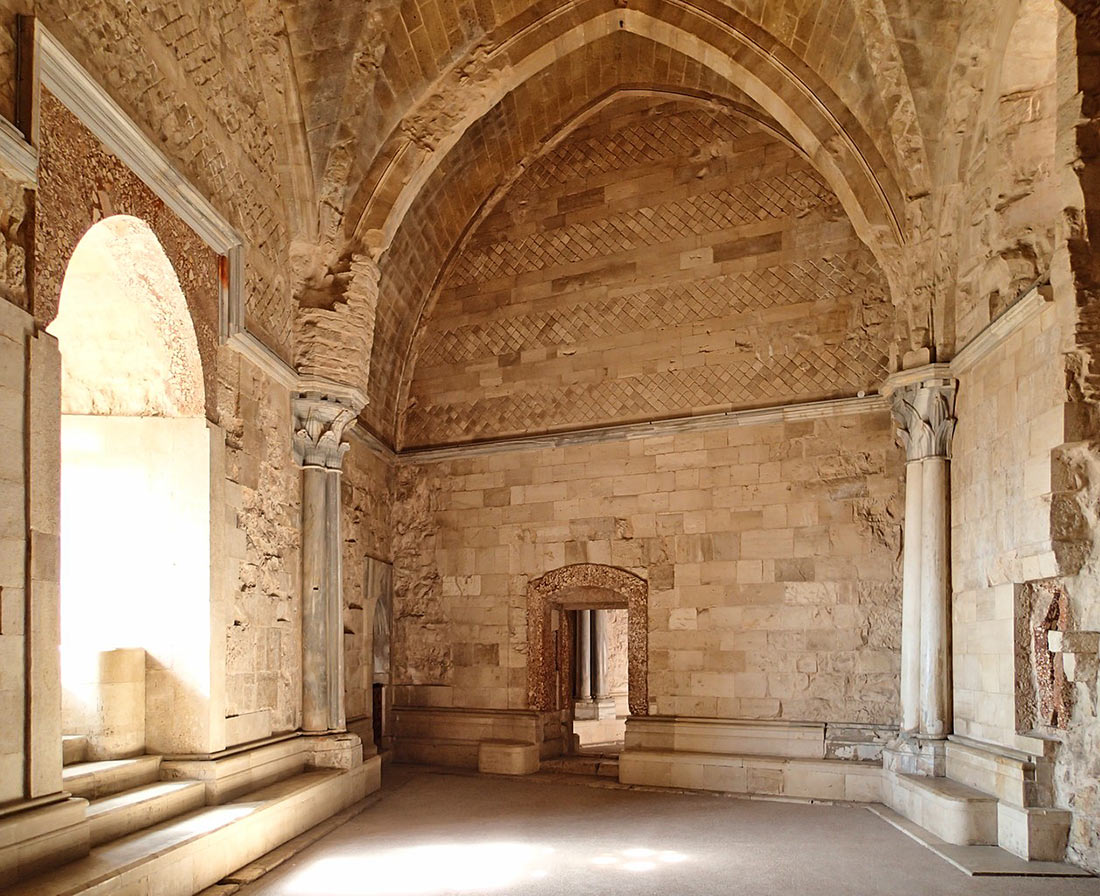 This hidden symbolism has turned Castel del Monte into a kind of octagonal Rubik's Cube that scientists have been trying to crack for centuries. Moreover, although the castle was originally built for military purposes, it has no defensive walls, moats, or stables.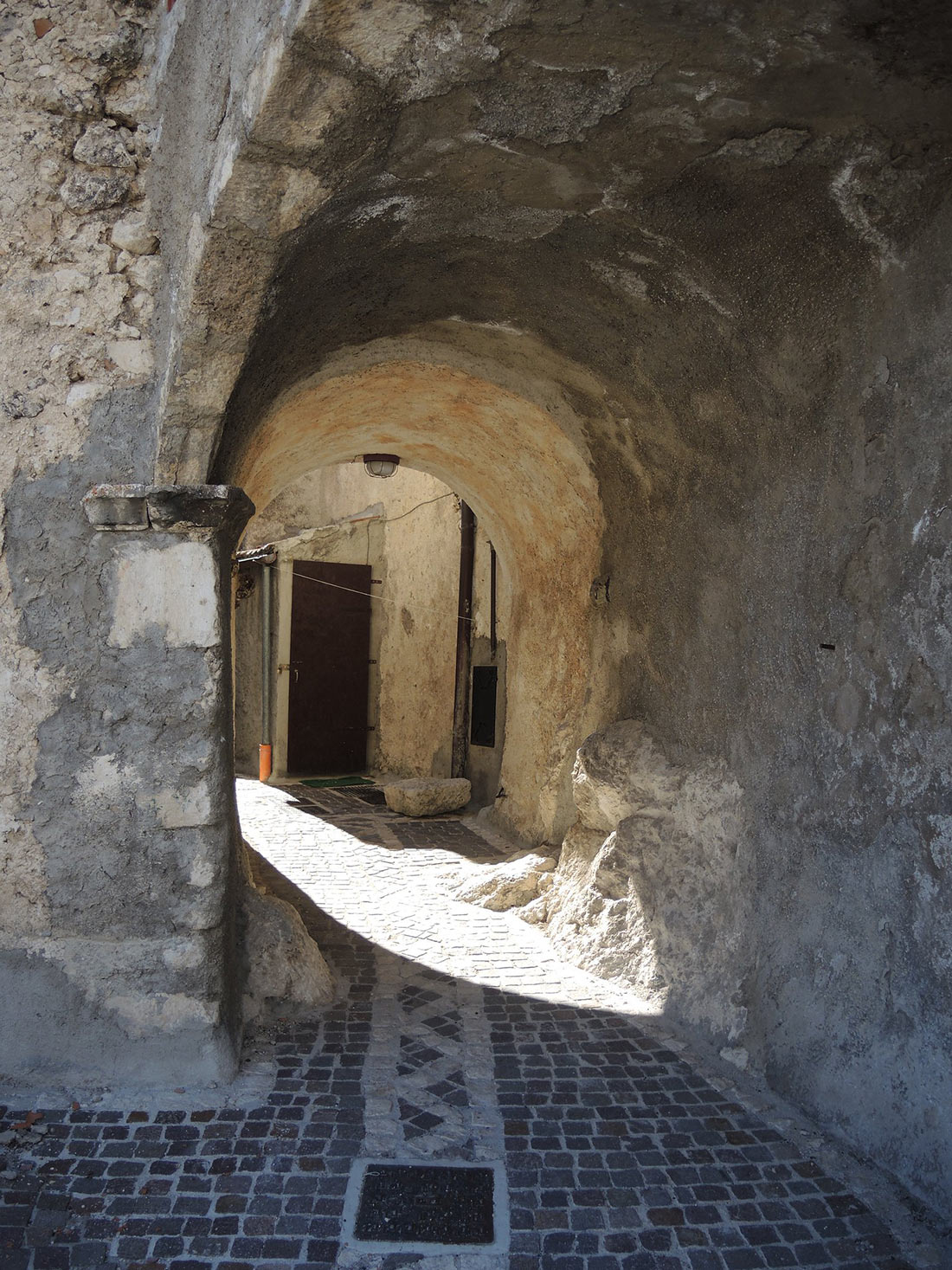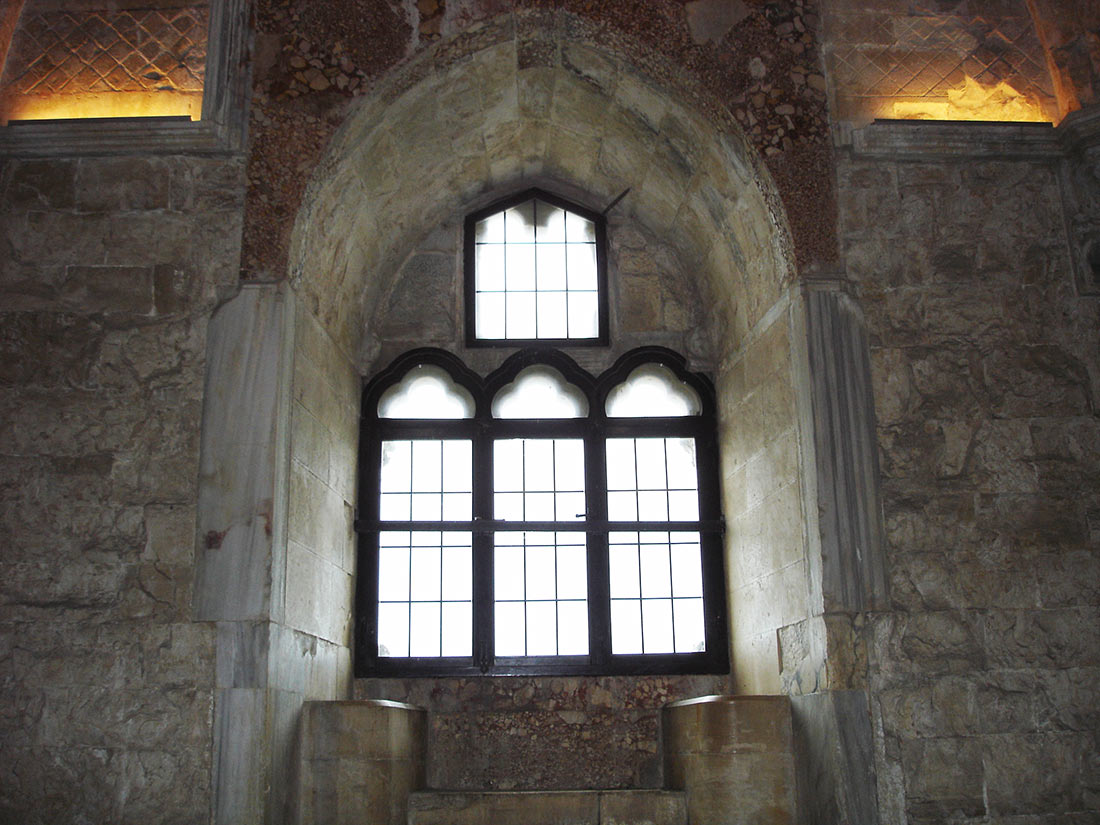 Another missing piece of the puzzle is the octagonal fountain, which is said to have been located in the central courtyard. Perhaps it once existed, but its remains have not yet been found.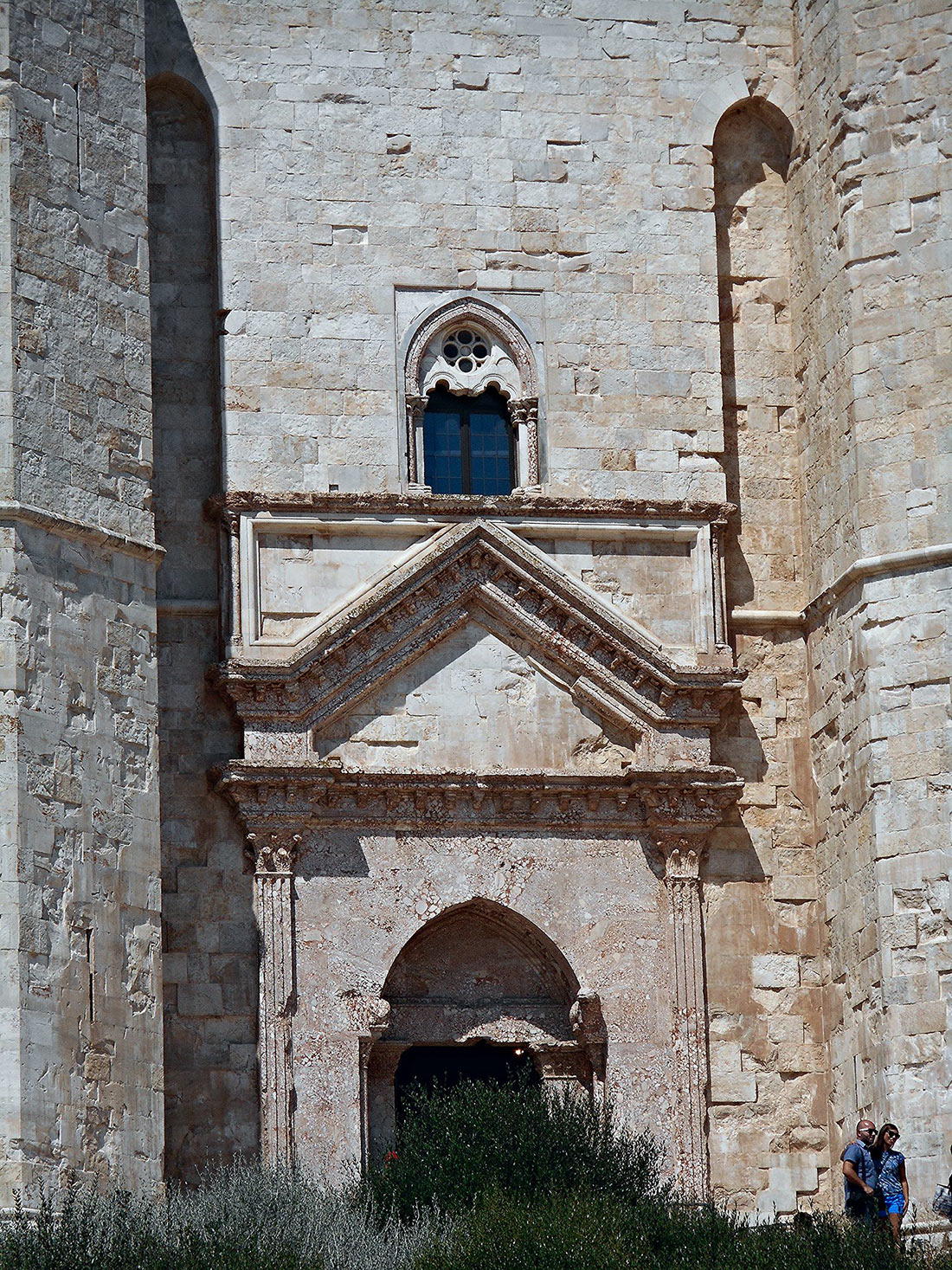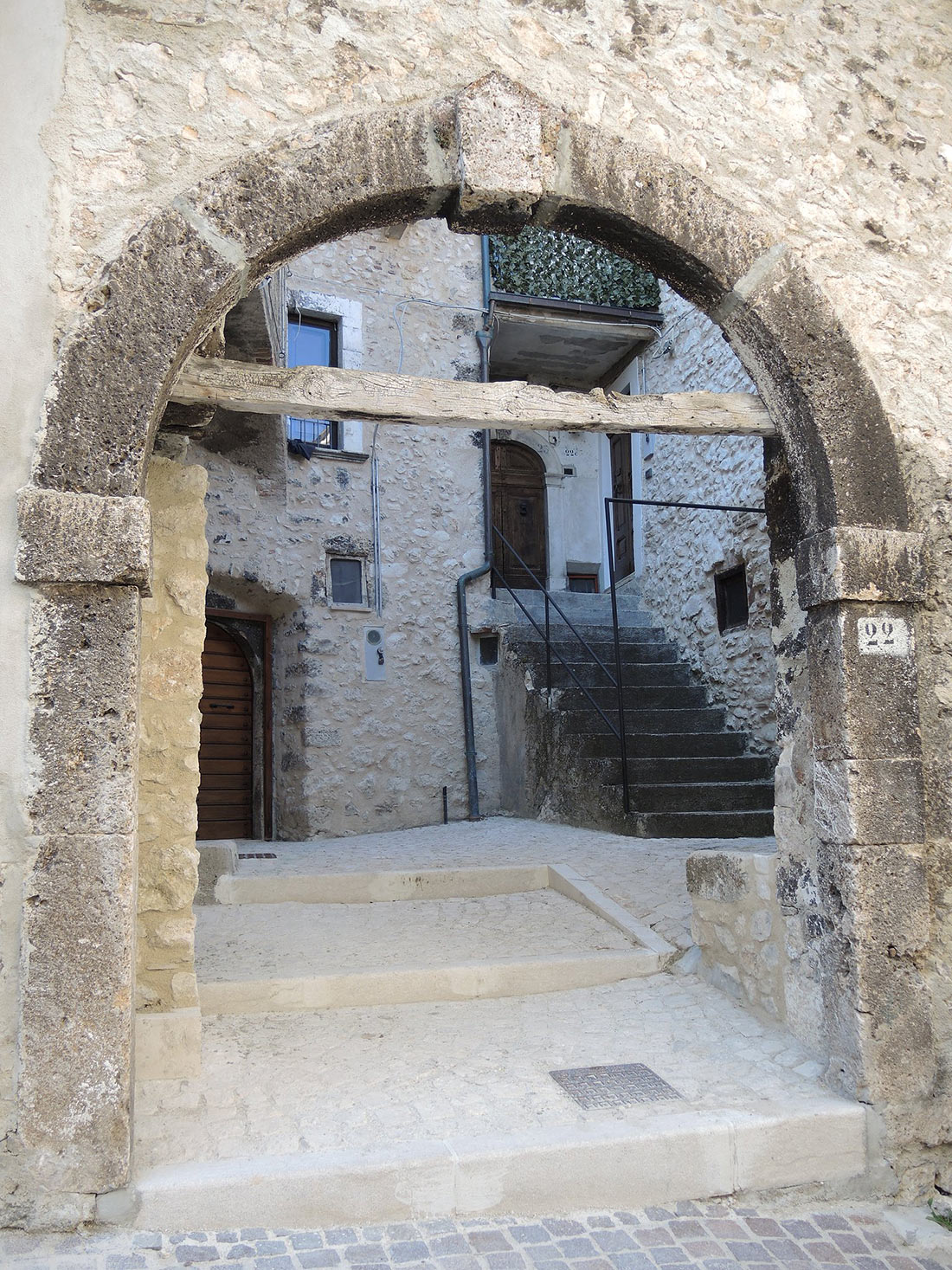 Unfortunately, not much of the interior decoration of the rooms remained, but the castle is worth a visit to explore its unusual design and admire the views of the surrounding Puglia countryside.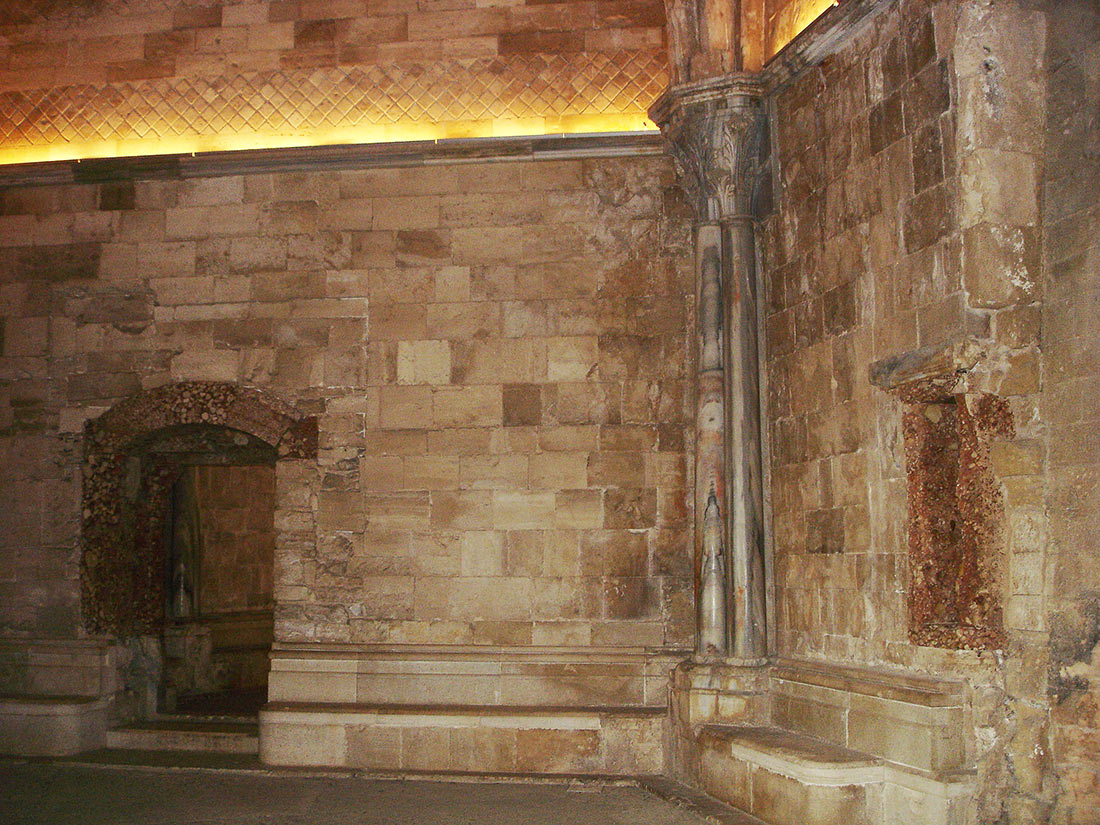 In 1996, UNESCO declared the castle a World Heritage Site, calling it "a successful combination of elements from classical antiquity, the Islamic East and northern European Cistercian Gothic."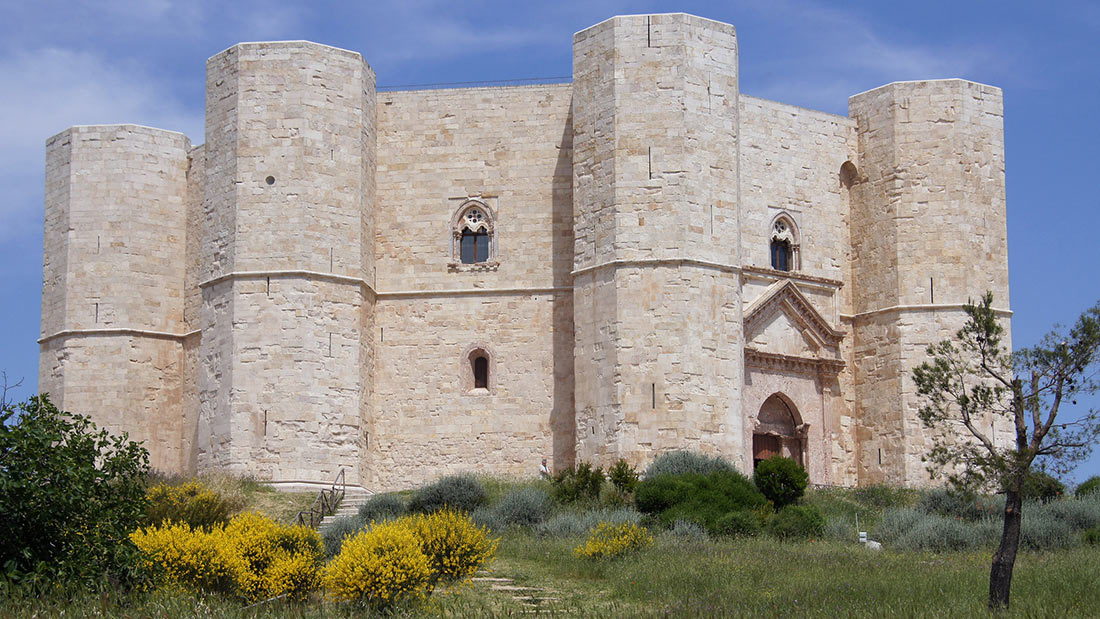 How would you rate this place?:
Castel del Monte on map: