The Ehrenbreitstein Fortress (Burg Ehrenbreitstein) was built by Prussia as the basis of a regional fortification system between 1817 and 1832. It guarded the middle Rhine region, an area that had previously been repeatedly invaded by French troops.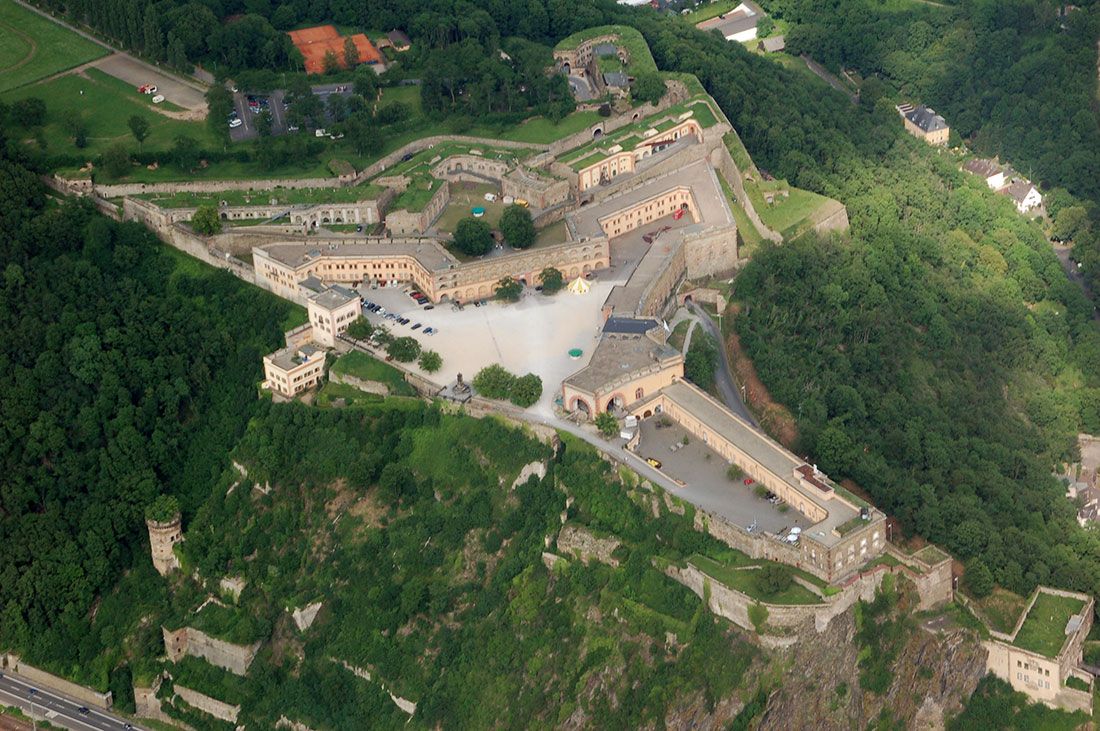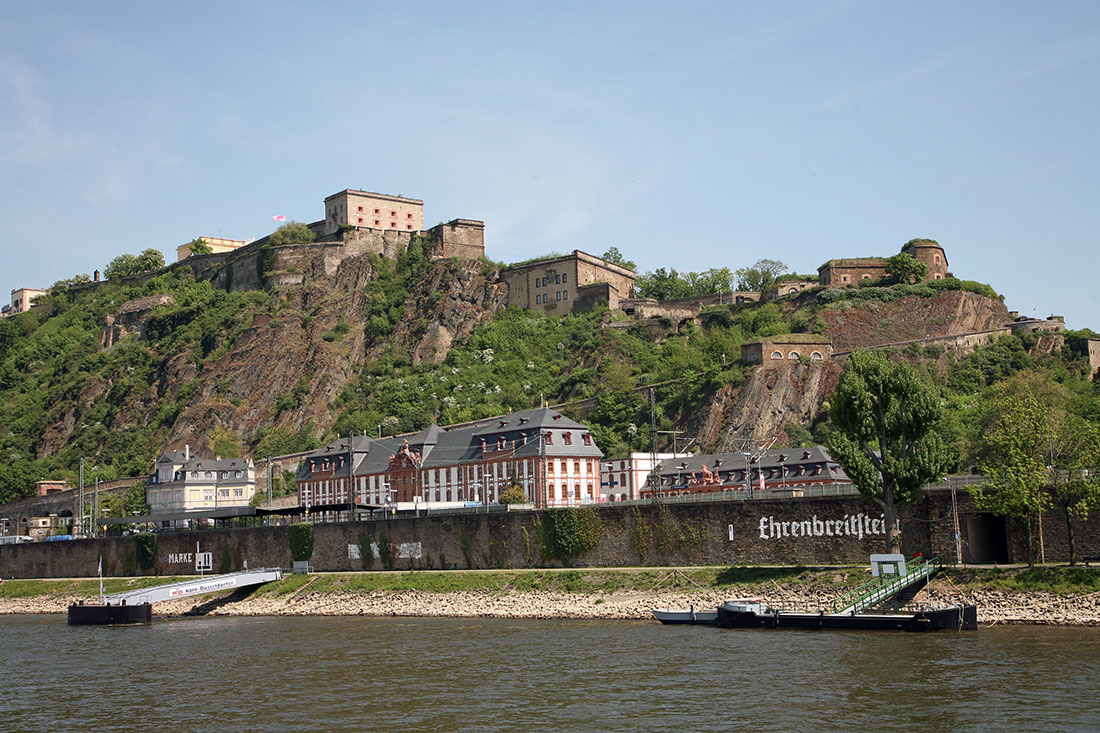 Early fortifications at this site can be dated to around 1000 BC. Around 1000 AD, a noble called Ehrenbert built the first castle here. The archbishops of Trier enlarged it with the supporting Helferstein Castle and guarded the Holy Tunic there from 1657 to 1794. Successive archbishops have used the outpost's strategic importance to trade between rival powers; thus, in 1672, at the start of the war between France and Germany, the archbishop refused requests from both the envoys of Louis XIV and the Brandenburg's Ambassador Christoph Caspar von Blumenthal to allow troops to cross the Rhine.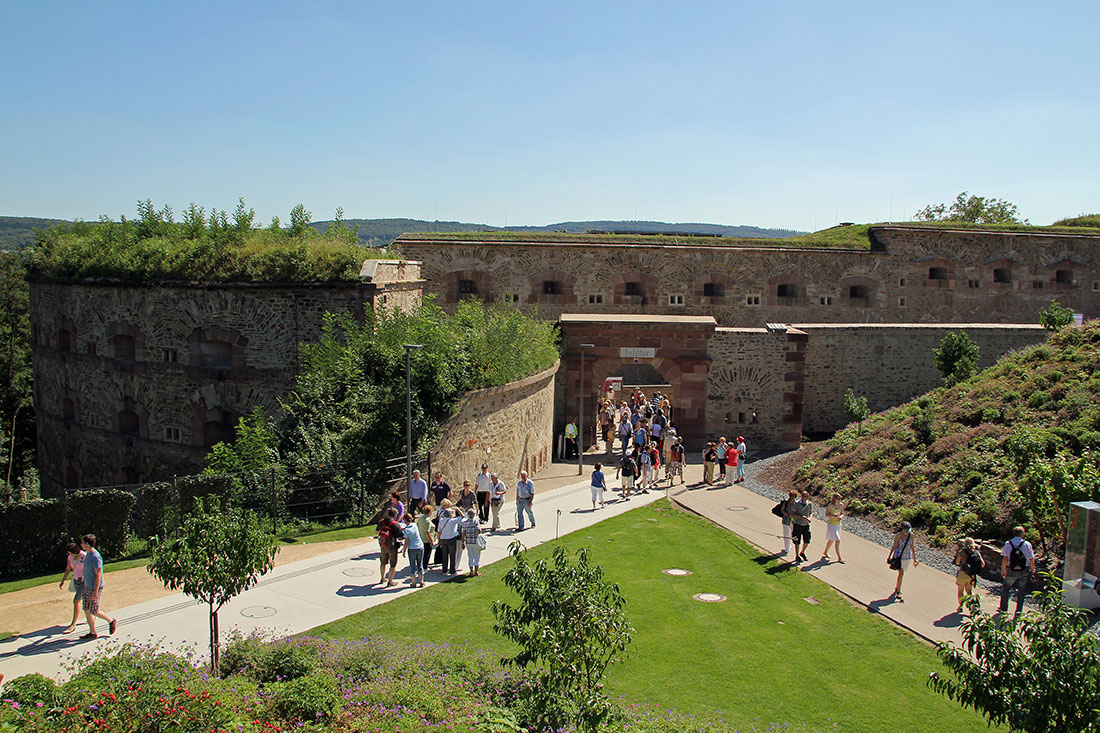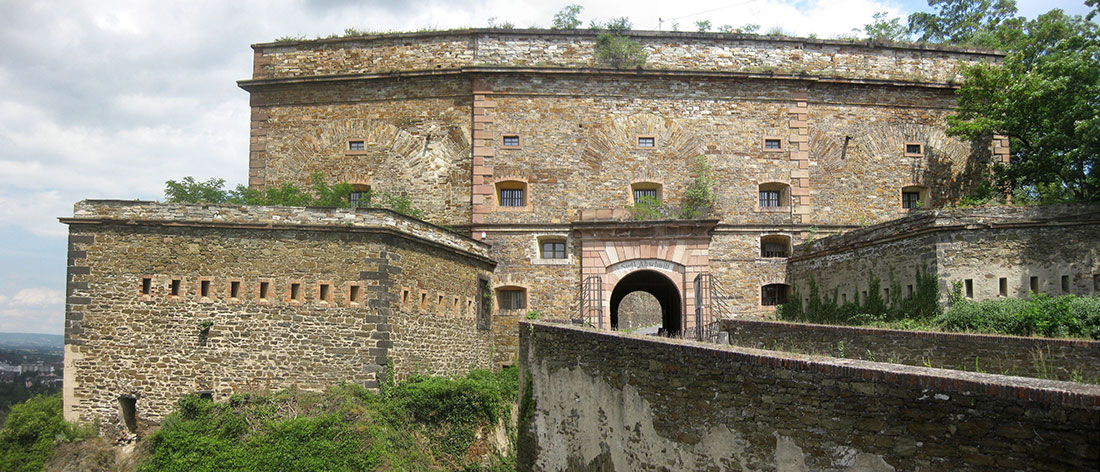 However, in 1794 French revolutionary troops captured Koblenz; in the following years they besieged Ehrenbreitstein three times without success. But the year-long siege that began in 1798 brought starvation to the defenders of the fortification, who finally handed it over to French troops in 1799. According the Treaty of Luneville, the French were forced to retreat from the right bank of the Rhine. Consequently, they dismantled Ehrenbreitstein in 1801 to prevent the enemy from capturing a fully operational fortress just a few meters from French territory on the left bank of the Rhine.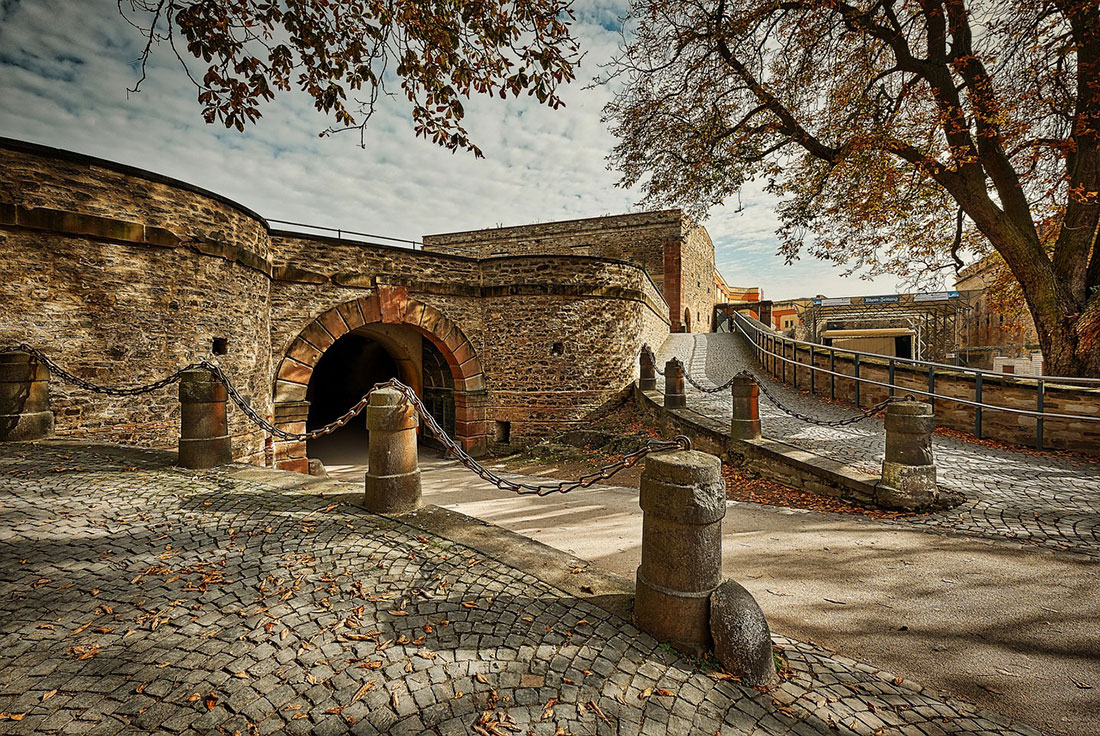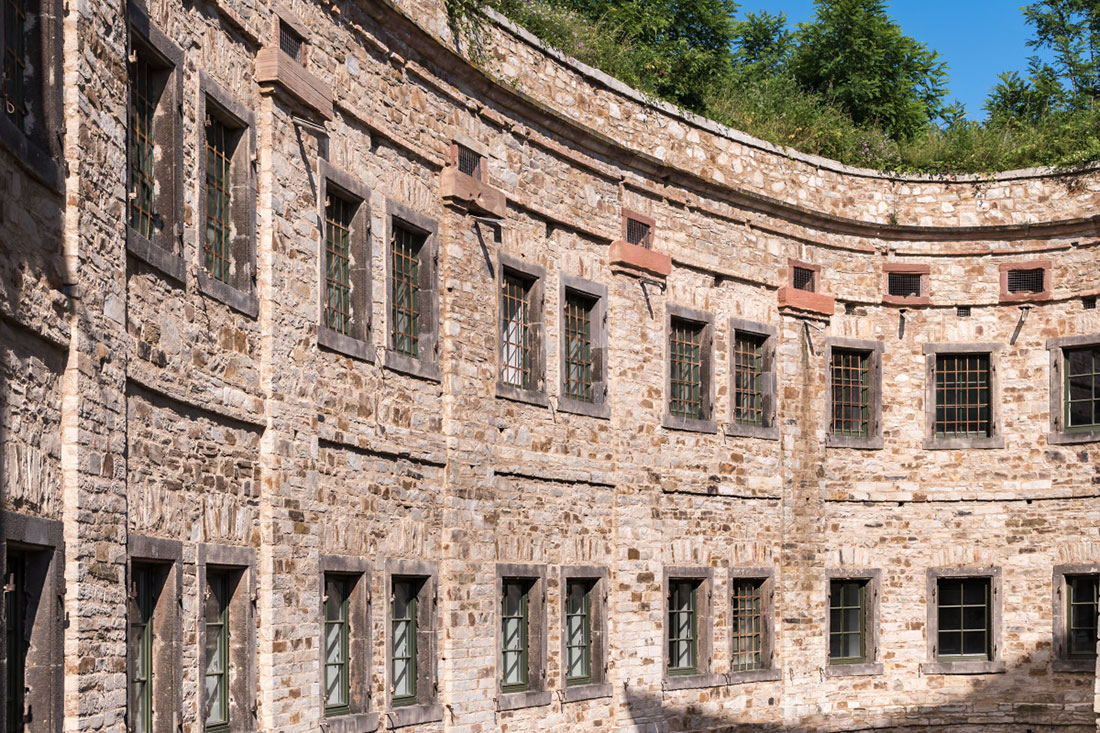 Up to 1200 soldiers could simultaneously defend the Ehrenbreitstein Fortress. It is quite natural that it remained in service until 1890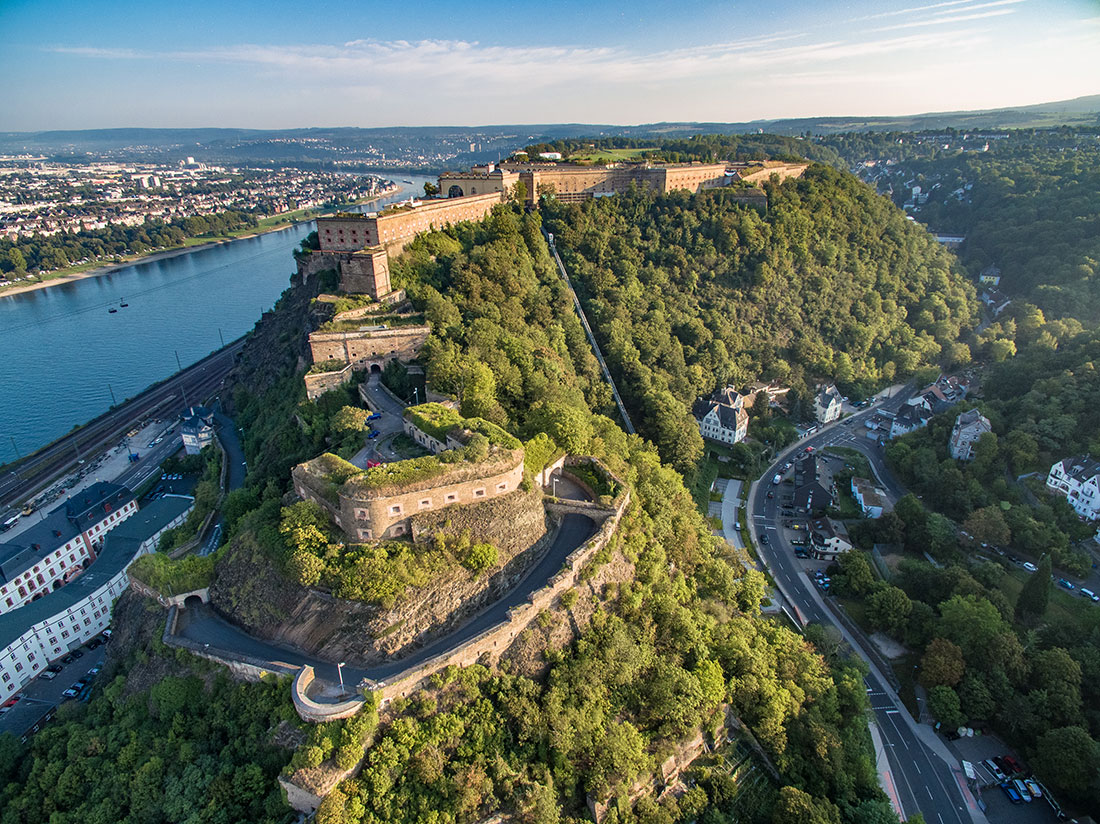 According to the Final Act of the Congress of Vienna in 1815, the Rhineland became a Prussian province. Fortifying the area around Koblenz became a Prussian military priority due to its proximity to France and the fact that the city was a bottleneck for all means of transport (ships, railways, land transport due to bridges). Consequently, from 1817 to 1834 a system of fortifications was erected around – the so-called Koblenz fortress, which was considered one of the largest military fortresses in Europe. However, this name should not be interpreted as if the entire city of Koblenz was a fortress. It rather refers to the ring of fortifications around the city, and the Ehrenbreitstein fortress was a part of it.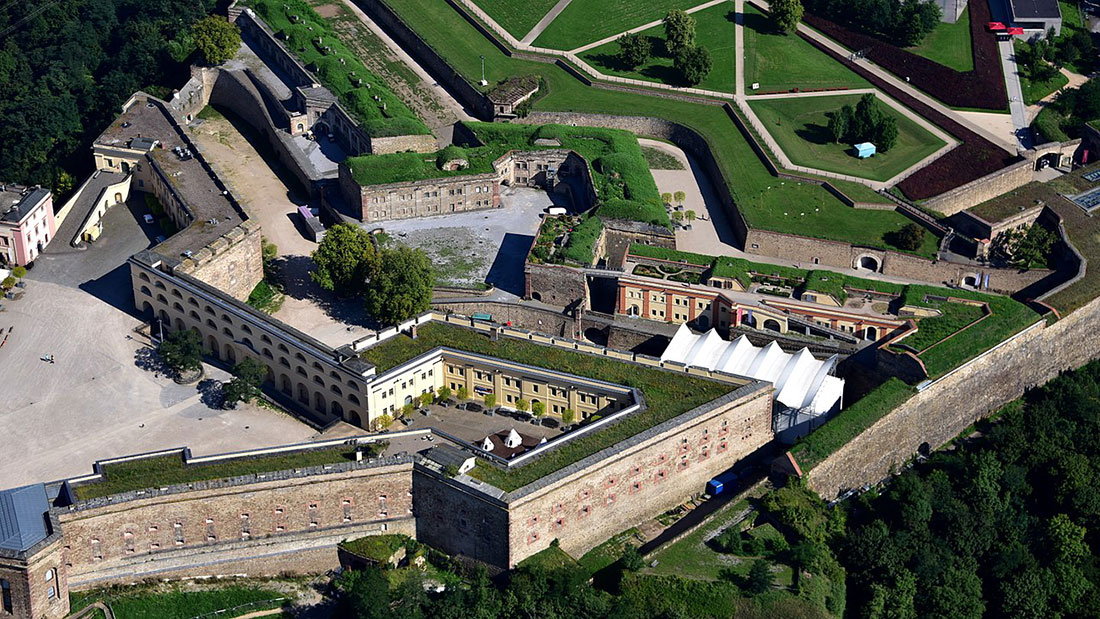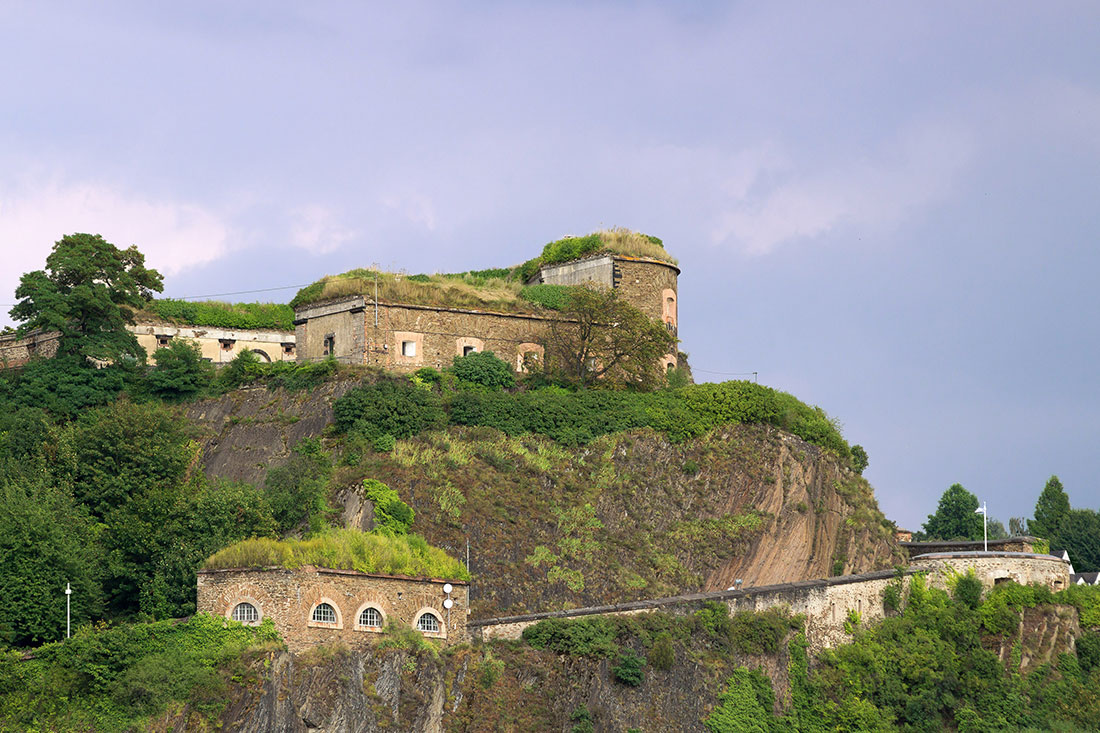 In 1897, a monument to Emperor Wilhelm I was erected on the western bank of the Rhine, known as the German Corner. Both the fortress and the monument were considered "Guard on the Rhine".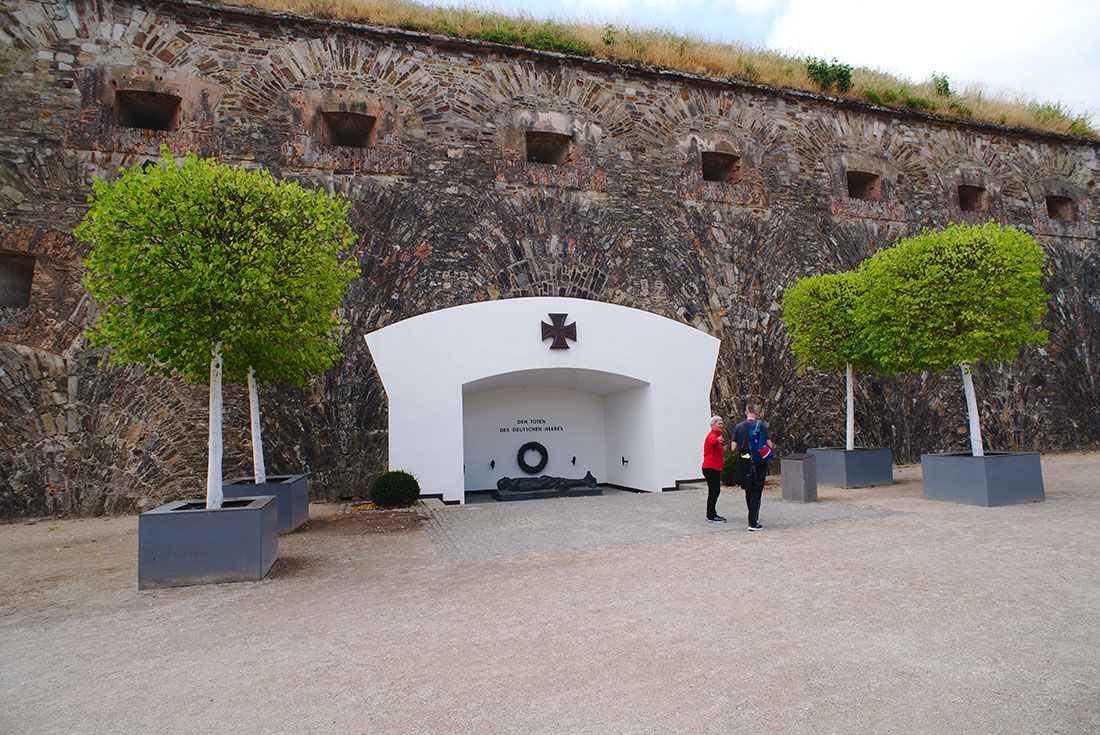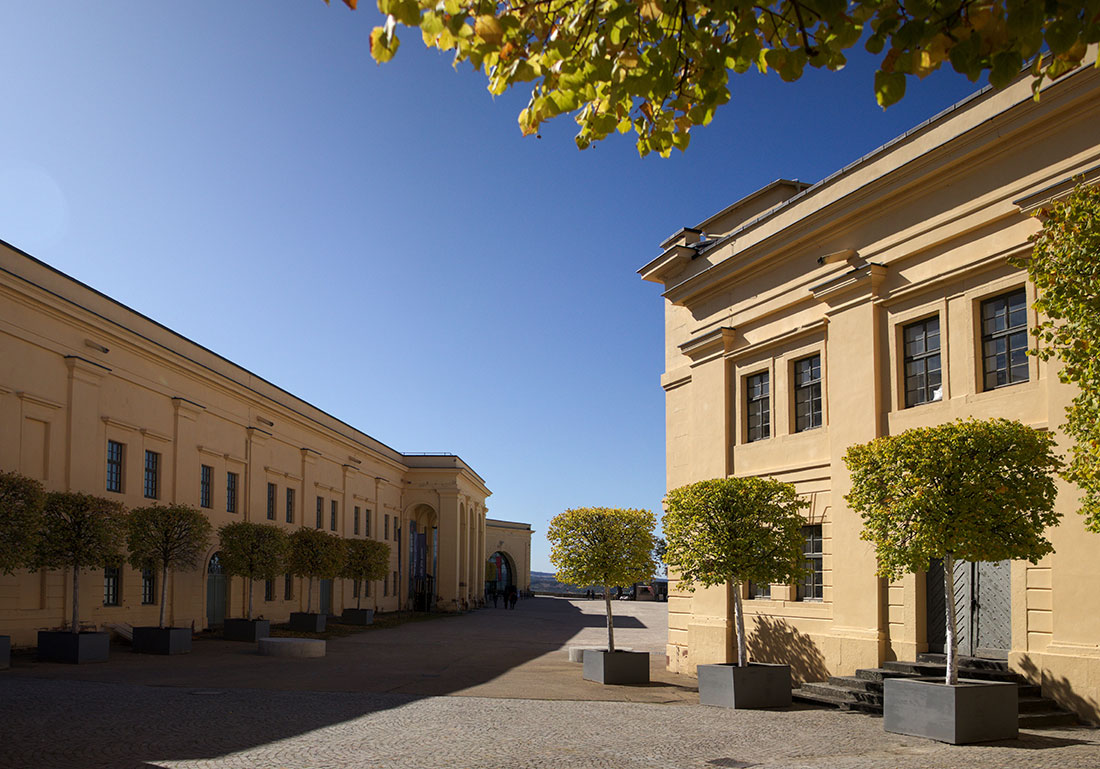 How would you rate this place?
The Ehrenbreitstein Fortress on map: