Moated Moyland Castle, located in the district of Kleve, is one of the most important Neo-Gothic buildings in North Rhine-Westphalia. The history of the impressive ancient structure started at the beginning of the 14th century.
For the first time, a fortified farm called Moyland wass mentioned in documents in 1307. Between 1345 and 1355 it was rebuilt by Roland von Hagedorn into a classic Gothic castle with four towers, one of which, the most powerful, served as a dungeon. In another tower, which could be accessed from the courtyard, there were the benefits of the civilization of that time – a well, a toilet, windows and a fireplace. The western side of the castle was at that time a large hall, and the other sides were walls with loopholes. To the south of the main building were the courtyard and the entrance gate. In the 15th century, new wings were added to the courtyard, and a decorated chapel was erected in the eastern tower.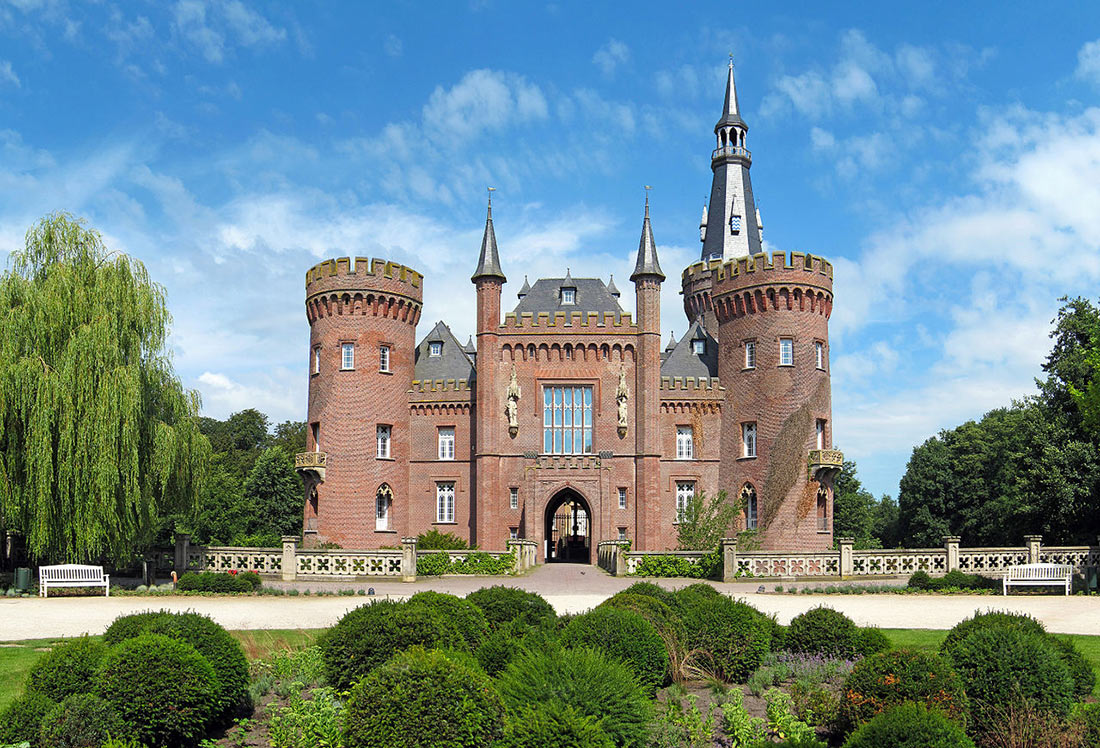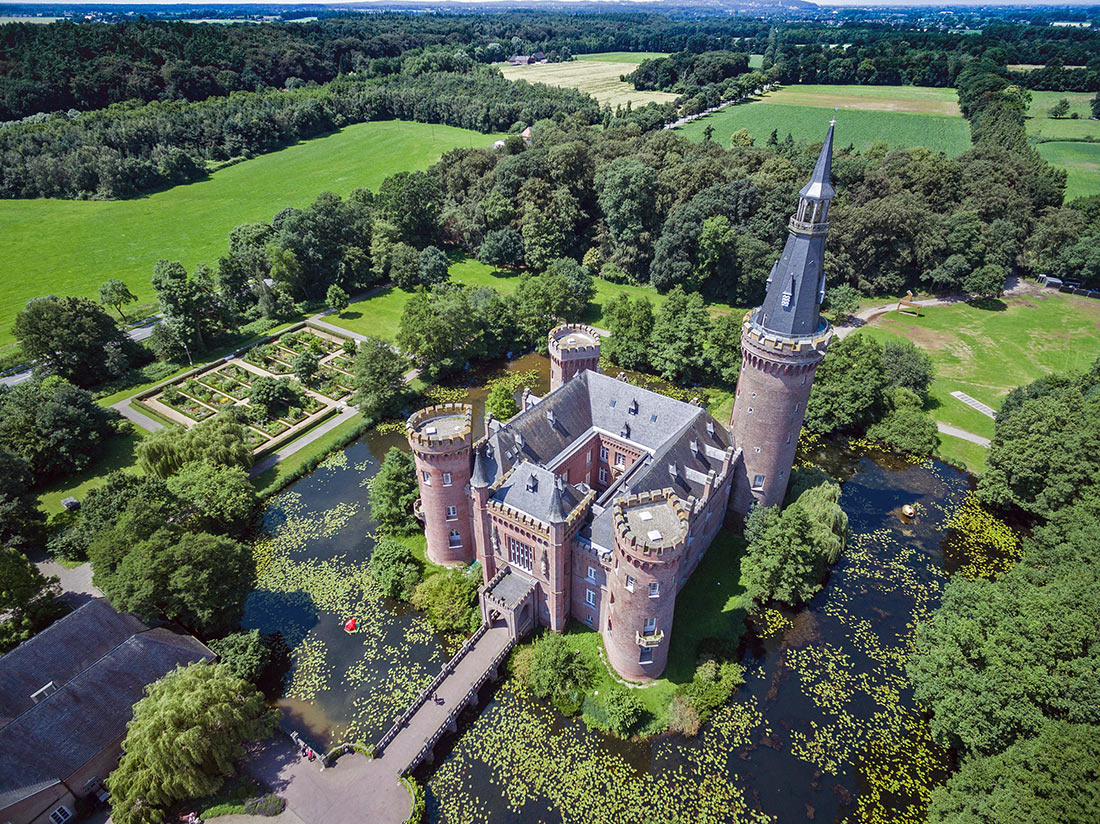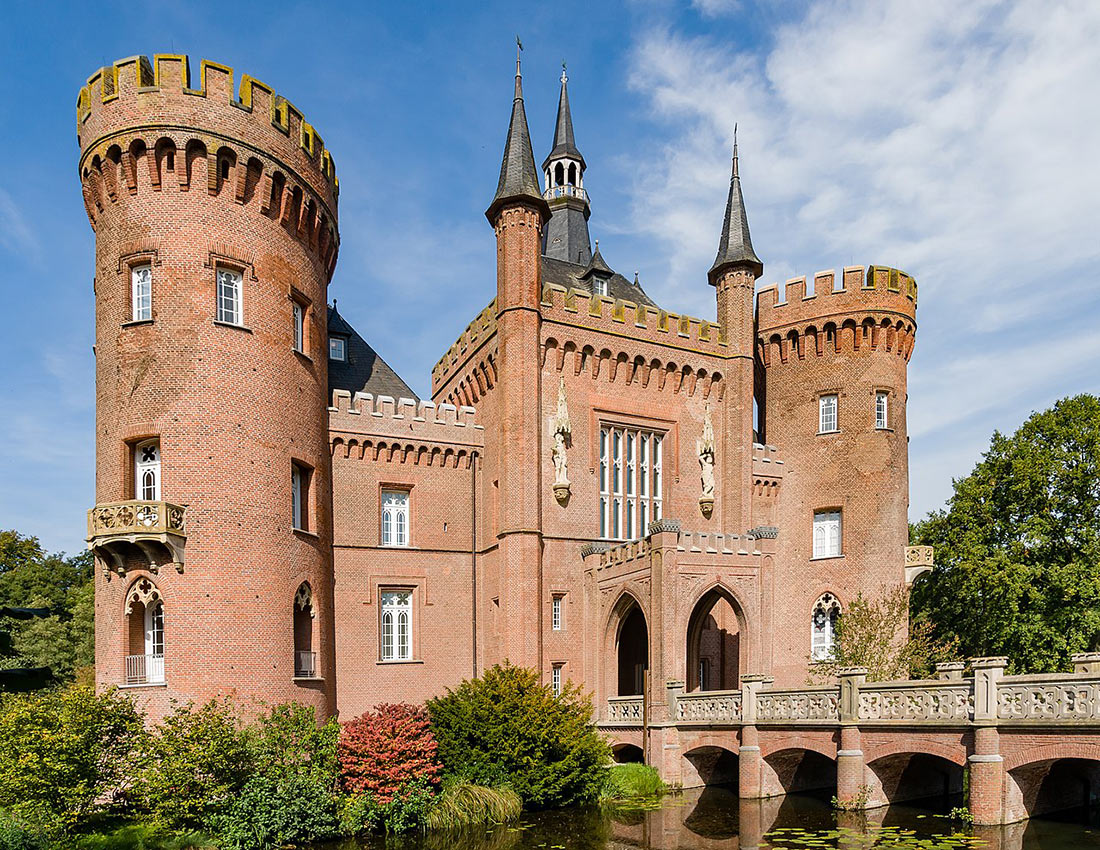 Throughout the following centuries, the medieval castle, surrounded by a moat, was rebuilt many times. A significant change in the complex occurred during the Baroque period. In the 19th century, the Cologne cathedral architect Ernst Friedrich Zwirner reconstructed the castle in neo-Gothic style. Until 1945, the von Steengracht family, who bought the estate in 1766, used the castle as their residence.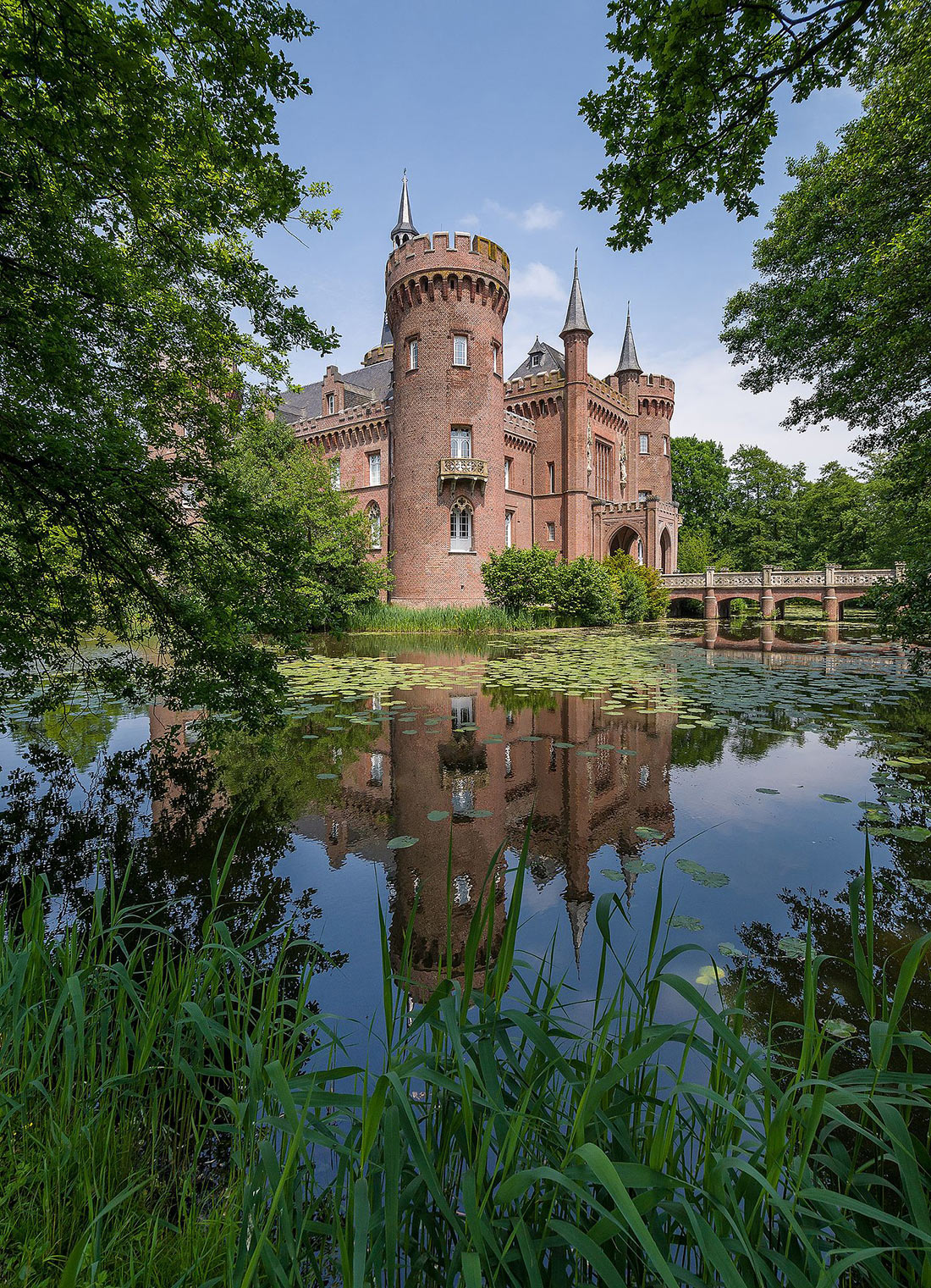 After severe damage sustained at the end of World War II, the building remained in ruins for decades. All original furnishings and historical premises have been completely lost. In 1990, the reconstruction of the castle and the restoration of the garden complex began according to their last historically documented appearance, and already in 1997 the restored castle welcomed its first visitors.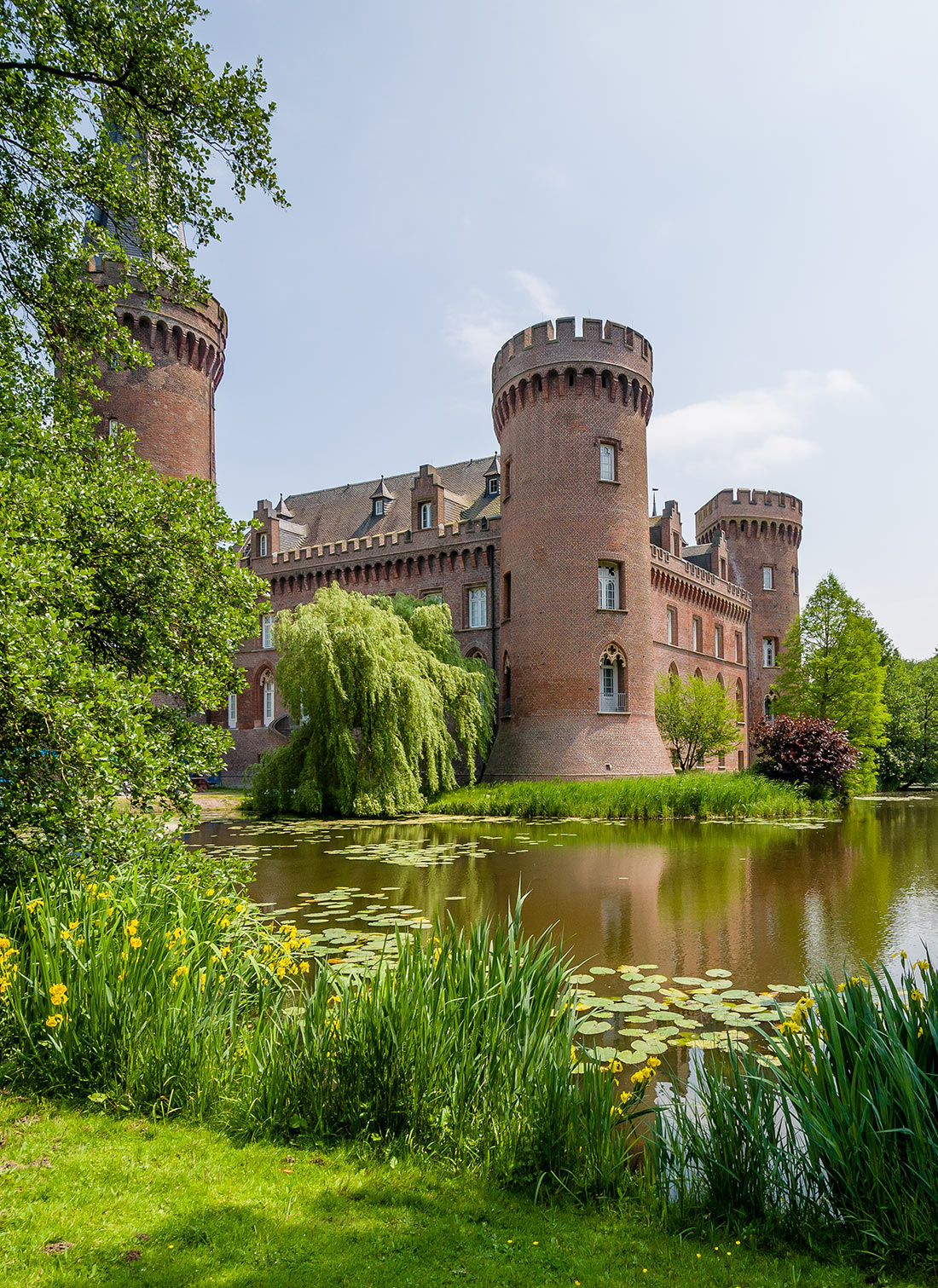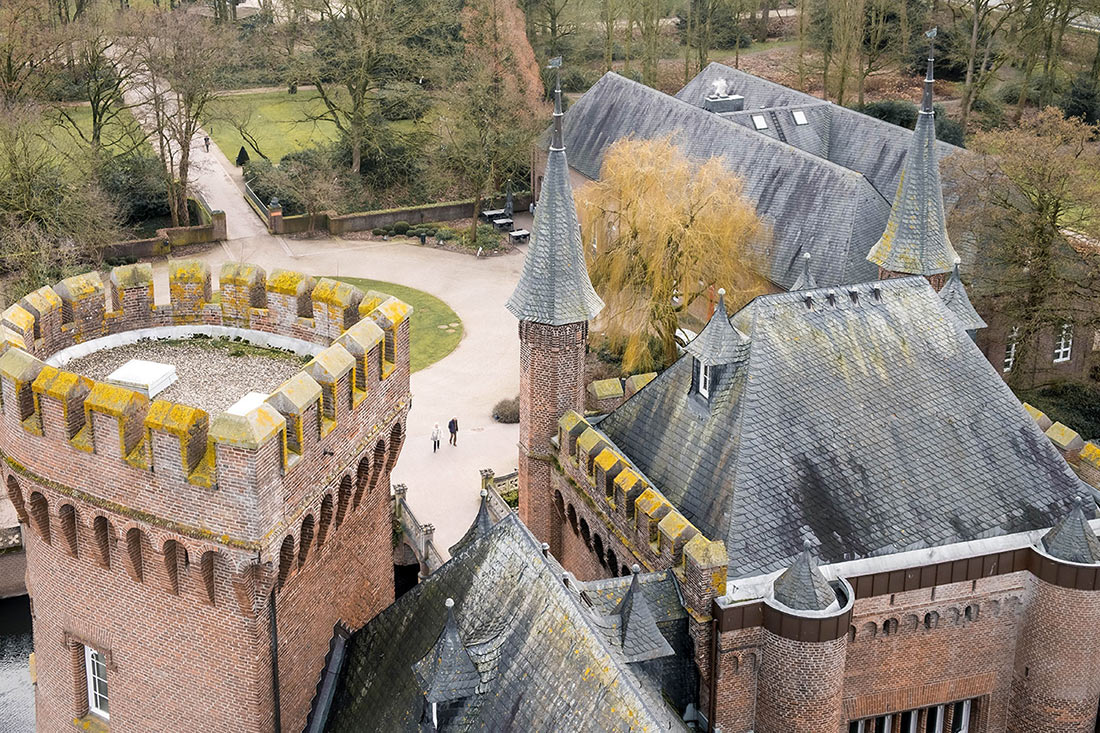 Today, the castle houses an extensive art collection spanning 50 years. It includes exhibits from the 19th and 20th centuries, including works by the van der Grinten brothers, Erwin Heerich, Willem den Ouden, Rudolf Schoofs and Hermann Teuber. The main focus of attention is Joseph Beuys Archive, which consists of almost 5,000 works and thus is the largest collection of his artworks in the world.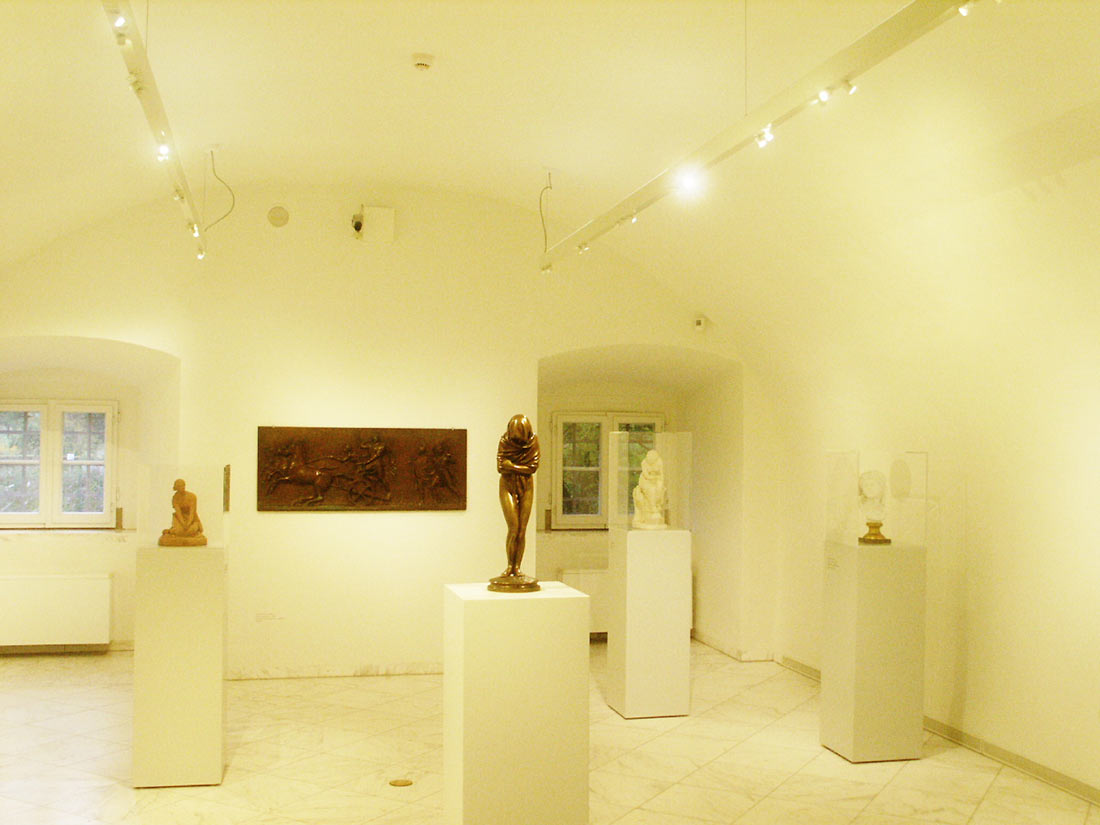 How would you rate this place?
Moyland Castle on map: