Luxembourg is one of the smallest countries in the world. But even on its small territory there are a lot of historical sights. A special place among them is occupied by the castles in Luxembourg. These powerful and majestic buildings have protected the territory from uninvited guests for centuries. One of them is Bourscheid Castle. It is located on an isolated promontory, accessible only from the northwest, above the winding river Sur near the village of the same name, north of the town of Ettelbrück.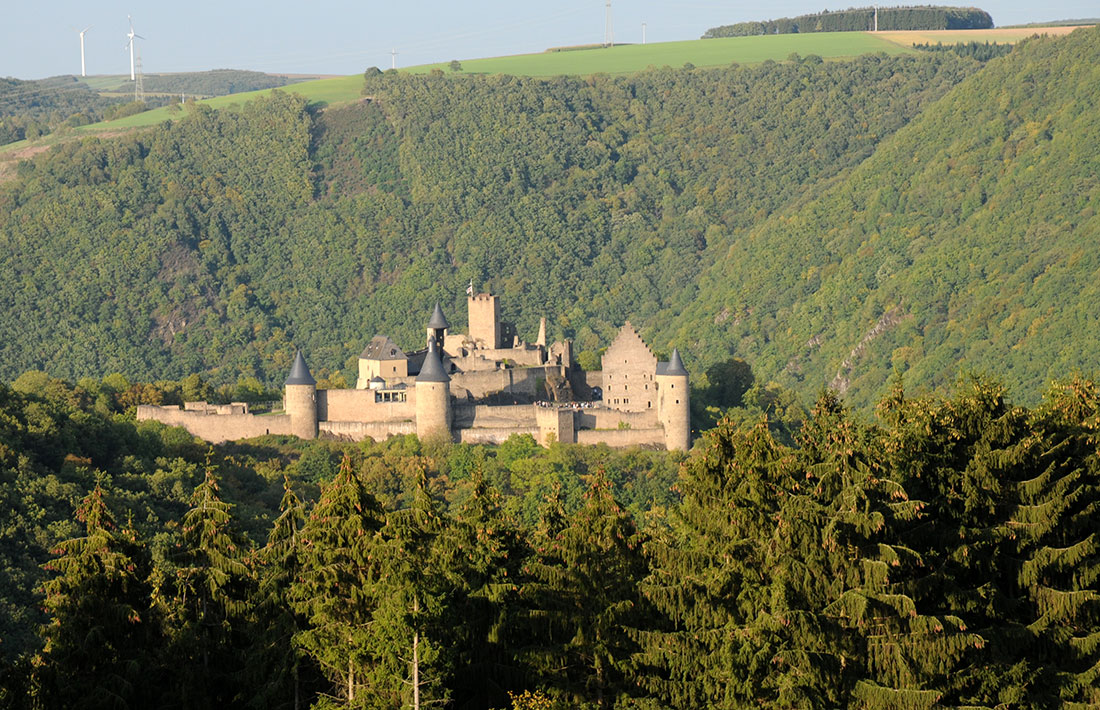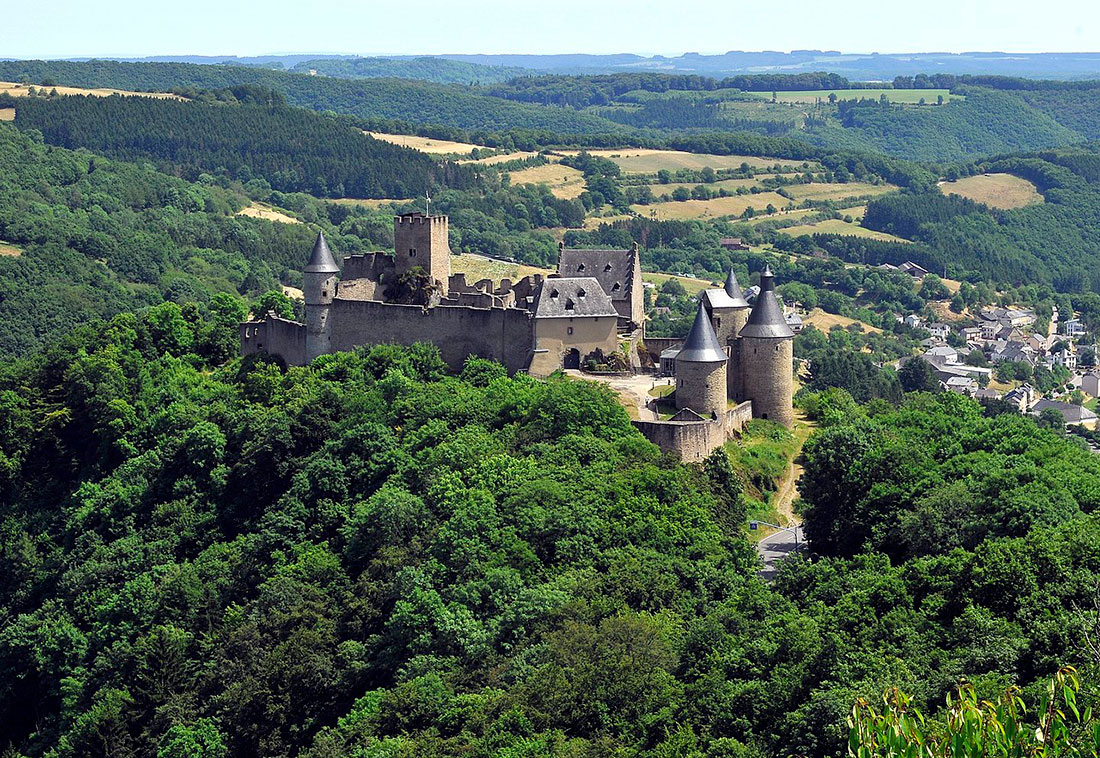 Bourscheid Castle was probably built in the 10th century when a stone outpost replaced an earlier wooden fortification. It was first mentioned in a document in 1095. At first, a small courtyard near the fortress, a chapel and a palace with a large hall were surrounded by a round wall, which has had at least 4 towers.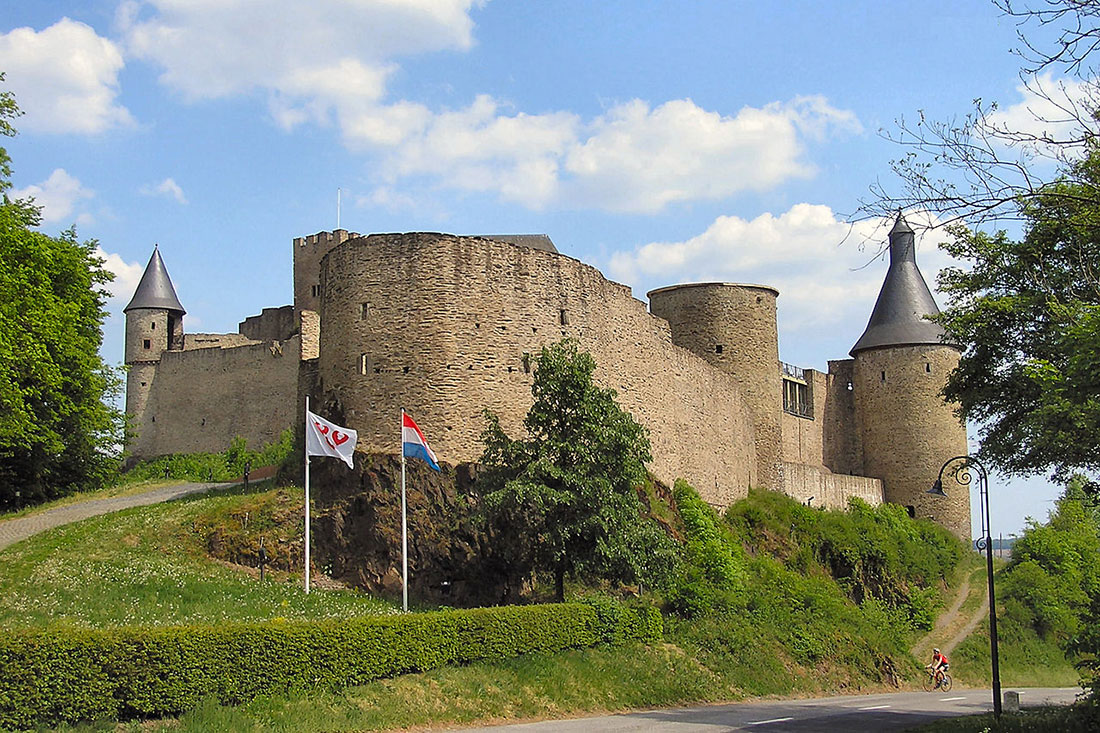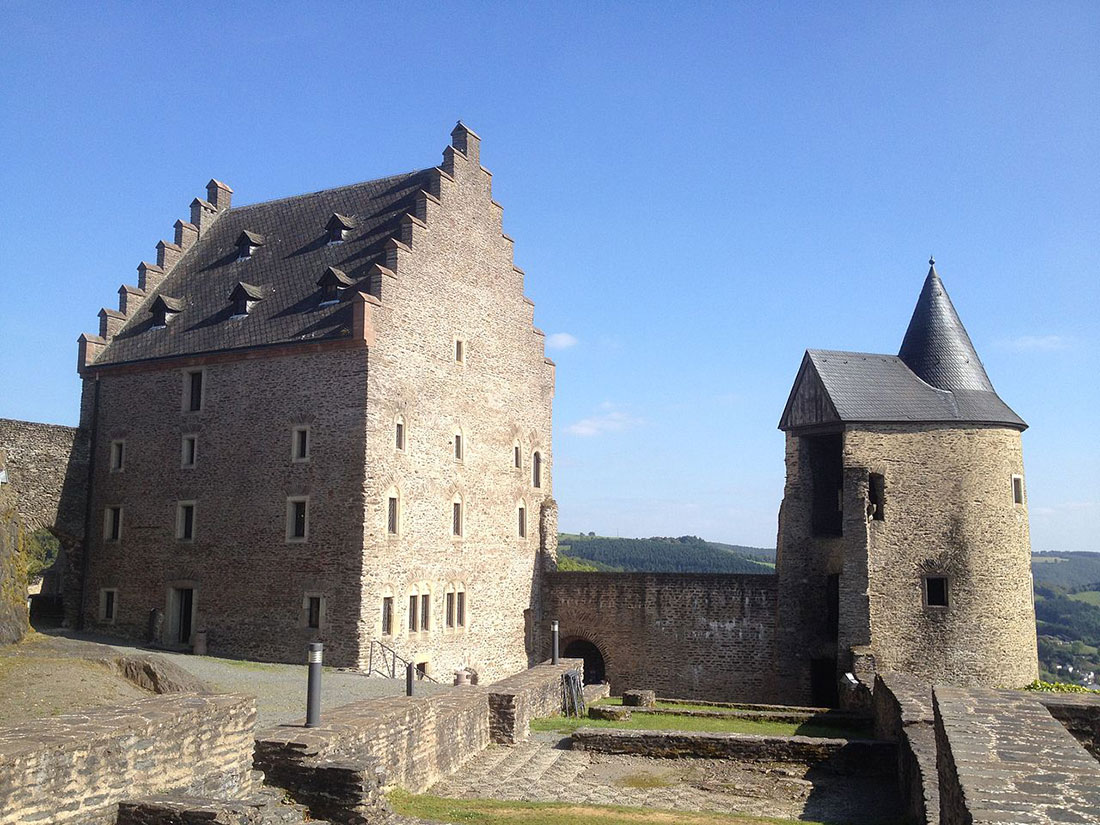 Bourscheid Castle is not only the largest in the country, but also one of the largest in the area between the Rhine and the Meuse. It was expanded in four stages, the last of which ended in 1430 with the construction of a large enclosure and several defensive towers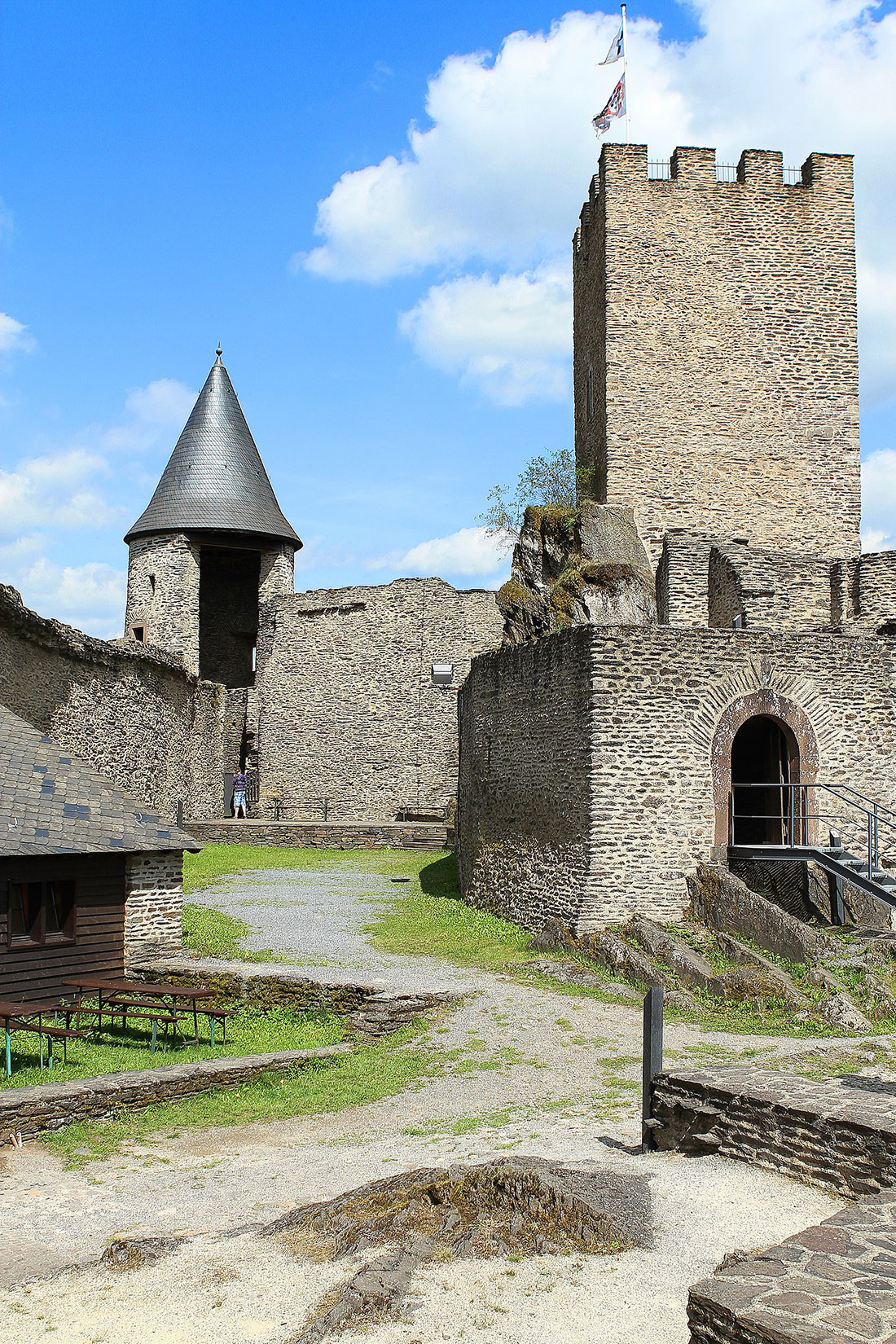 After 1472, an outer courtyard was built with a gate protected by a palisade, a strong artillery bastion and a trench with four towers on the sides, which were protected by a drawbridge. When the last lord of Bourscheid died in 1512 having no children, his heirs built three separate dwellings in the castle. In the 16th century, the outpost was supplemented with an entrance gate with artillery bastions. With the invasion of the French in 1794, the feudal-castle period ended.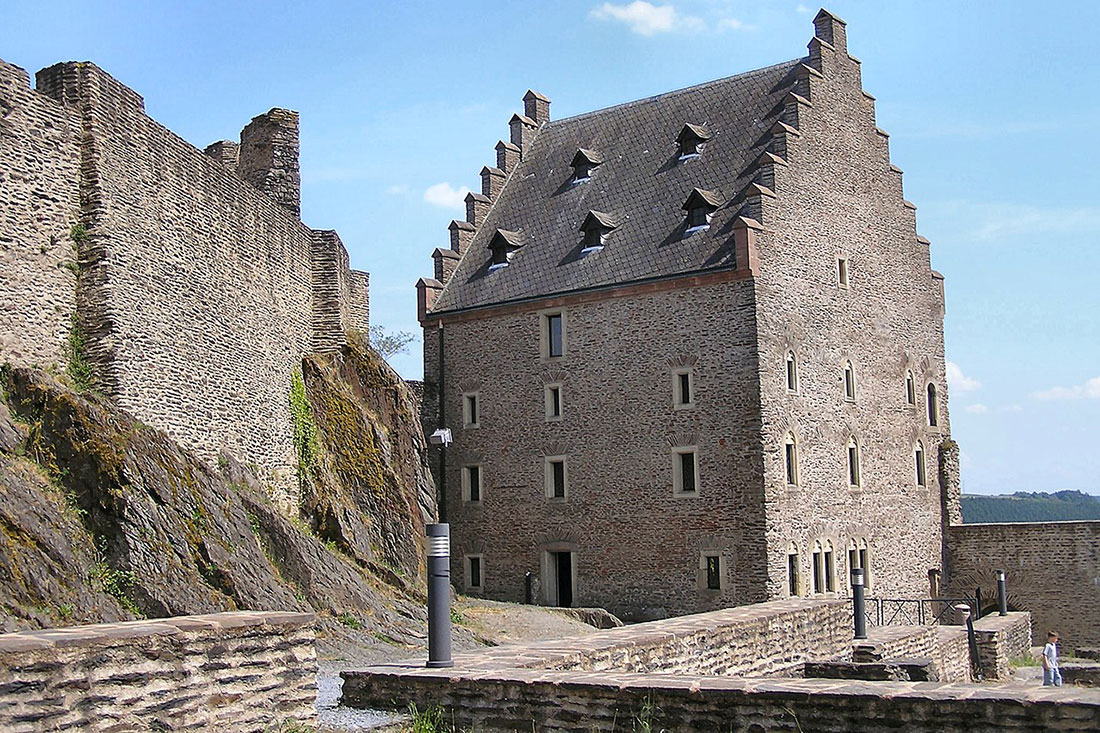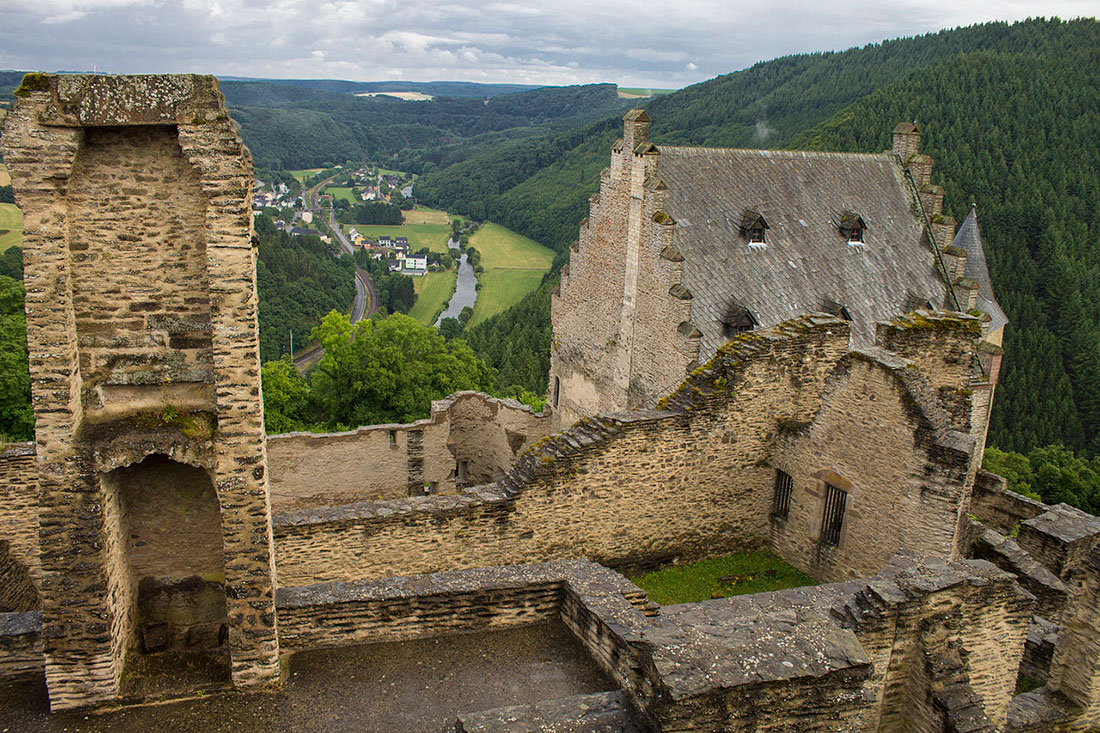 In the autumn of 1802 Burscheid's archive was transferred to Gemünden due to the capture of the outpost by the heir Freiherr von Schmidtburg, chamberlain of the elector and archbishop of Trier. The furnishings of the castle were sold in their entirety, including stairs, doors, and even individual bars, which are recorded.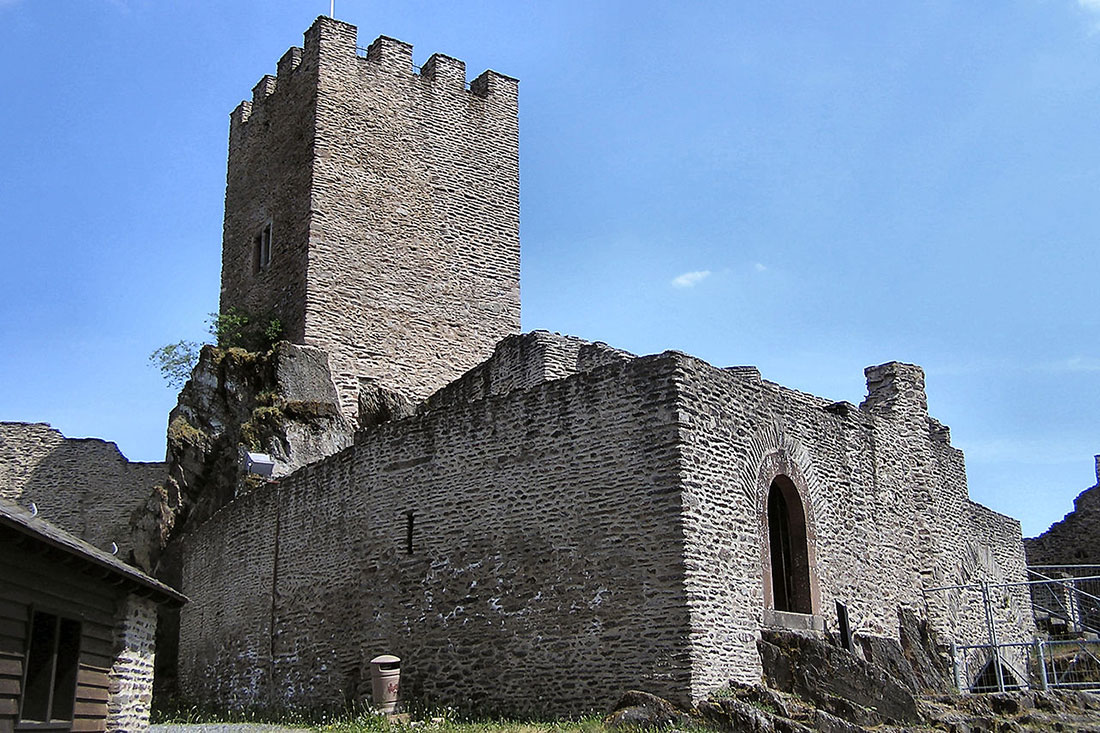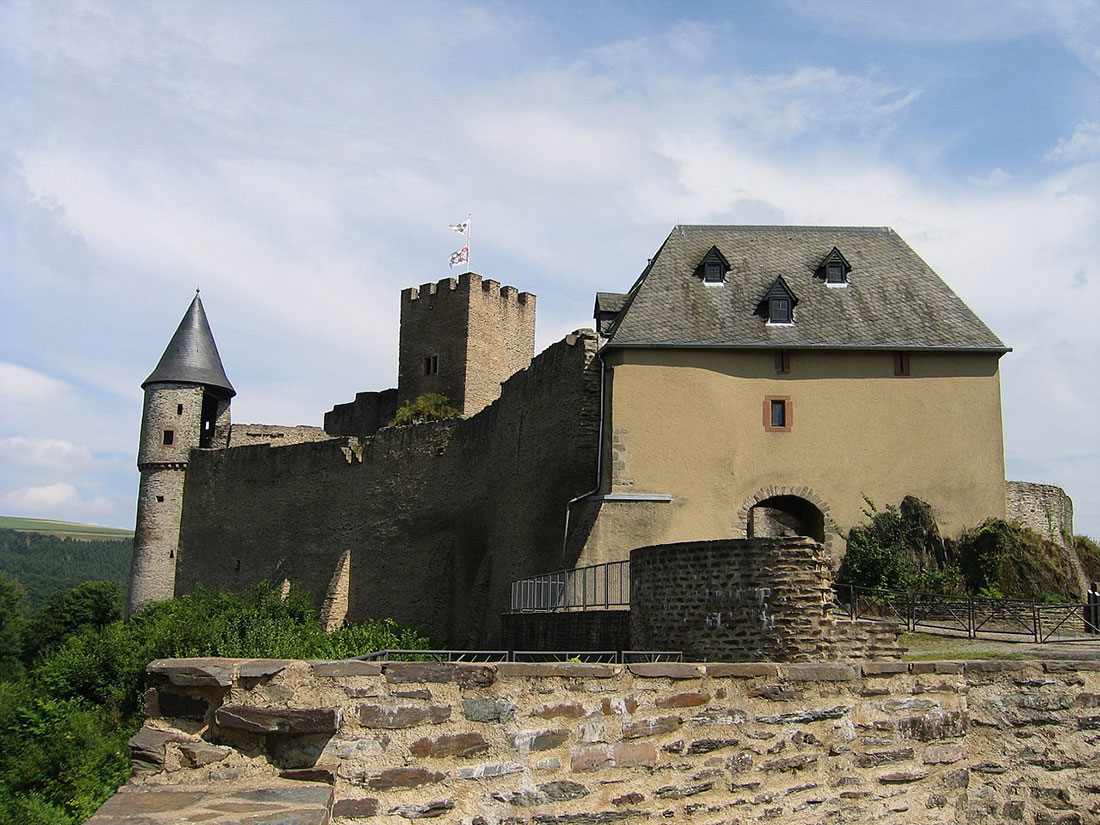 Abandoned in the 19th century, the majestic castle finally turned into ruins. In 1972, the remains of Bourscheid Castle, which had been declared a national monument in 1936, were purchased by the State of Luxembourg and opened to the public. Since then, the historical site is being gradually restored.
How would you rate this place?
Bourscheid Castle on map: