At one time, northern Spain was very strongly influenced by the Indians. This can be seen especially in Cantabria and Asturia, whose architecture is famous for its unique grandeur. No wonder Antonio López y López, the first Marquis of Comillas, was born in one of the most beautiful cities of Cantabria. It was this successful businessman who contributed to the construction of the luxurious Sobrellano Palace and the nearby Chapel-Pantheon.
On the face of it, the Sobrellano Palace might seem to have descended from the pages of romantic horrors by Poe, Becker or Shelley. Its neo-gothic layout combined with modernist details creates a stunning ensemble. Construction of the building was started in the early 1980s under the direction of Joan Martorell, an architect from Barcelona who was one of Antonio Gaudí's colleagues. He developed a design inspired by the English Gothic of the 16th century, which fits perfectly into the green and rural atmosphere of Cantabria.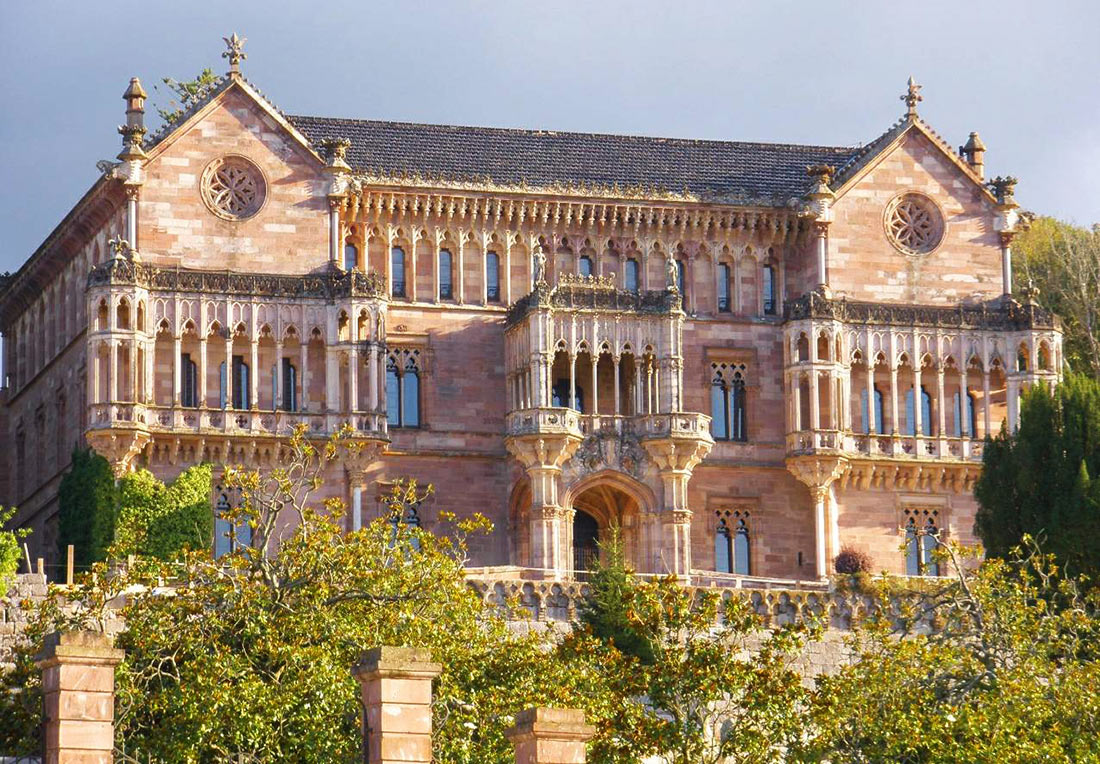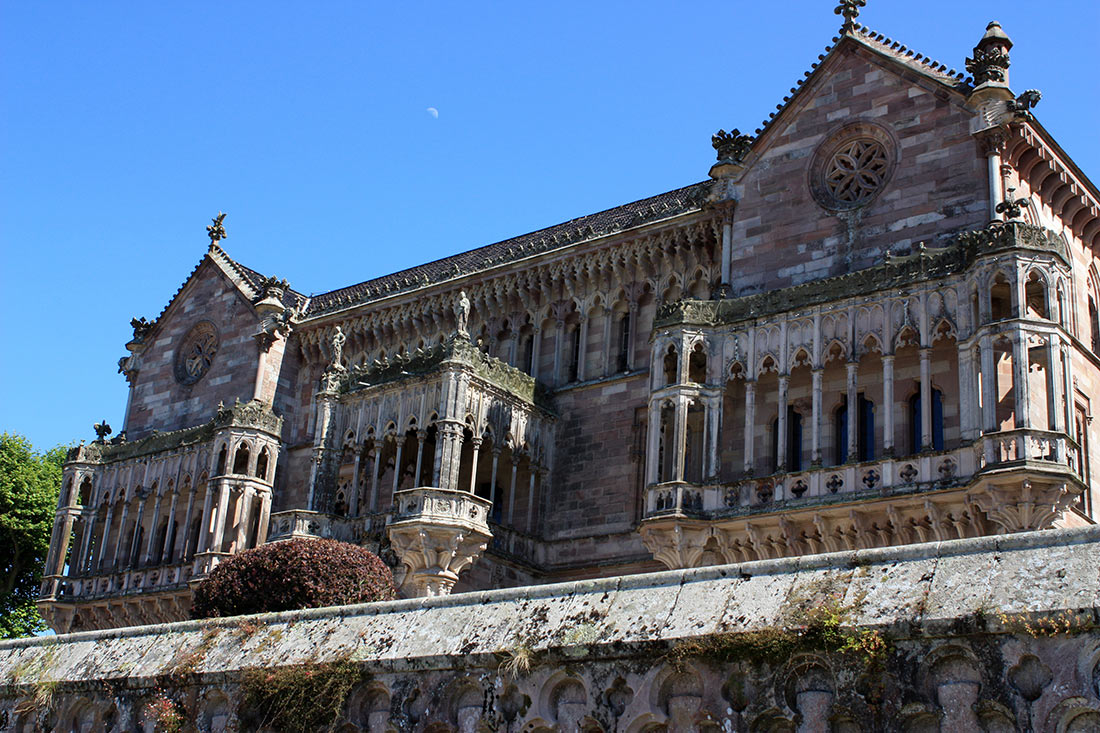 Intricately decorated with Classical Gothic elements, the interior of the palace features a foyer and a double marble staircase illuminated by sunlight streaming through the stained glass windows, creating an almost perfect geometric floor plan.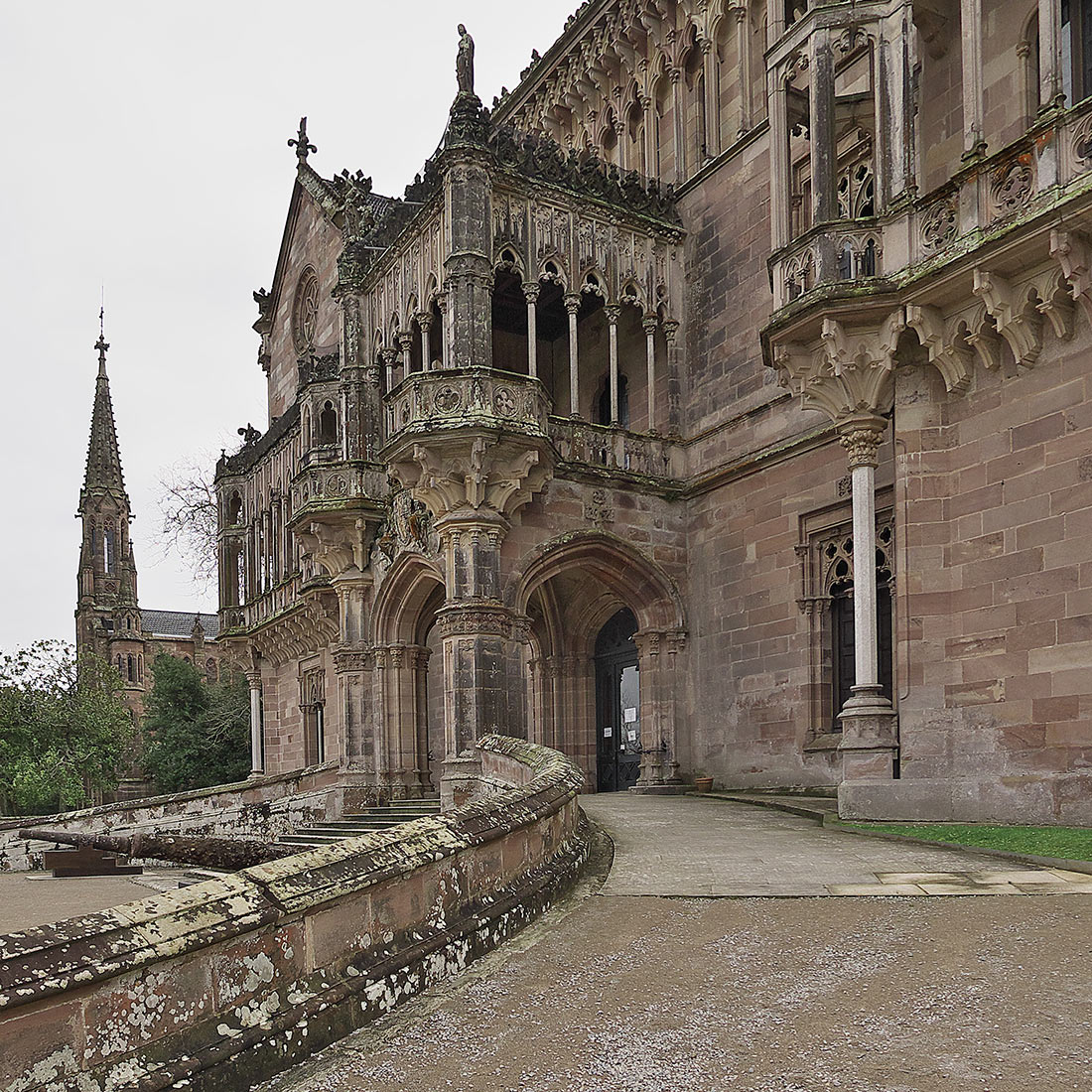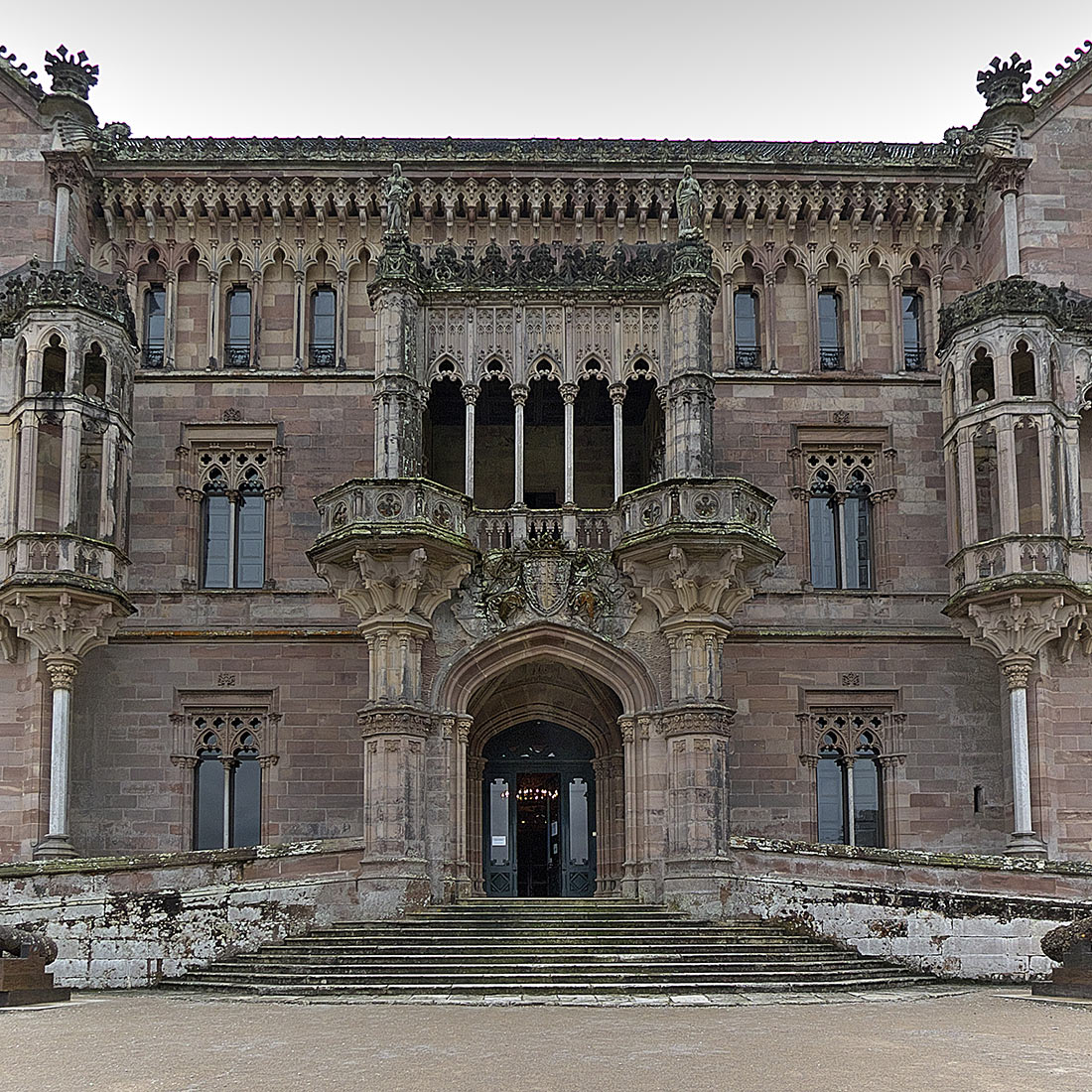 The Great Hall was designed as a ceremonial reception room, and subsequently its walls were frescoed by Eduardo Llorens, consisting of various scenes showing the contribution of the Marquis of Comillas to Spanish history.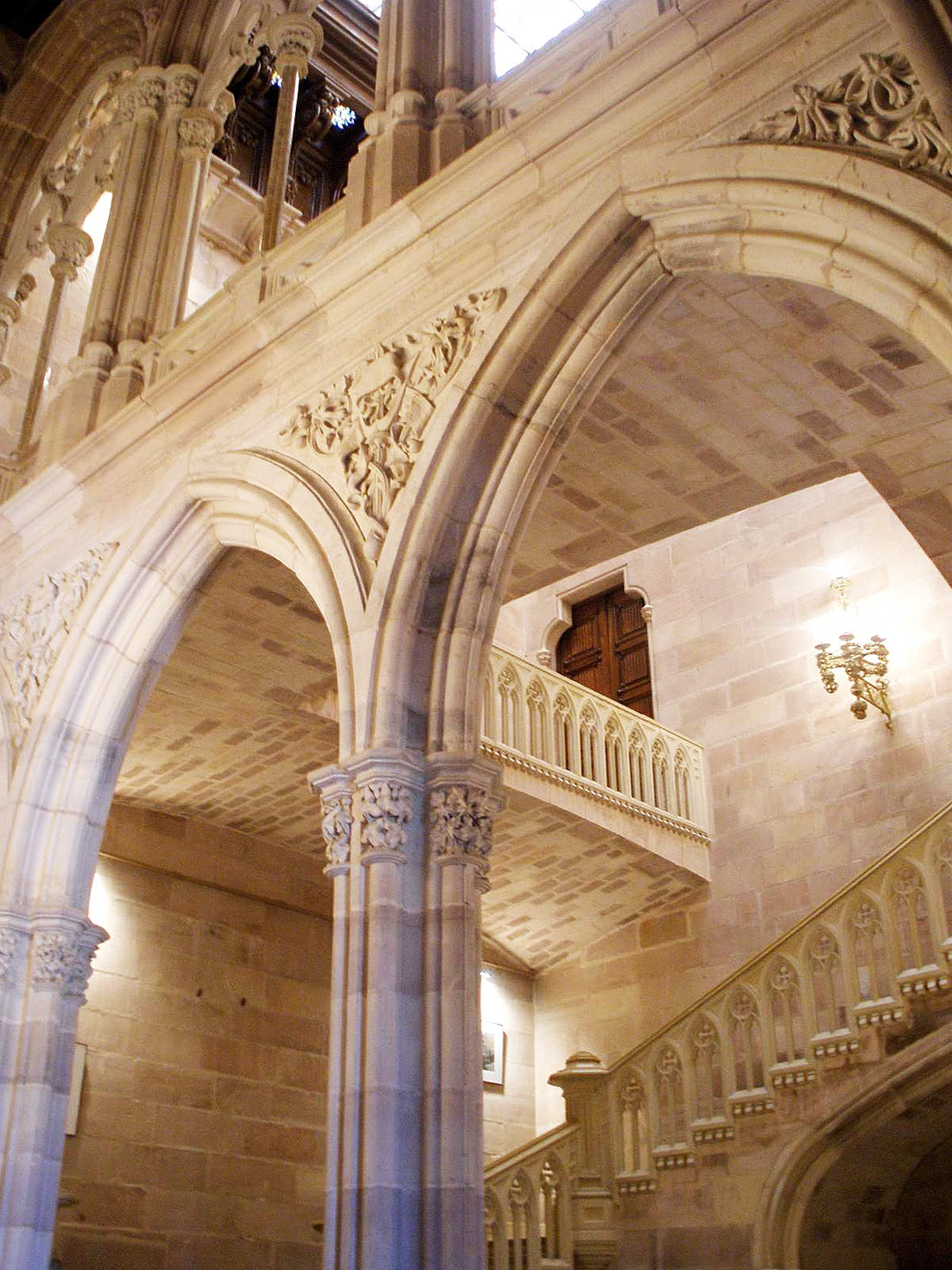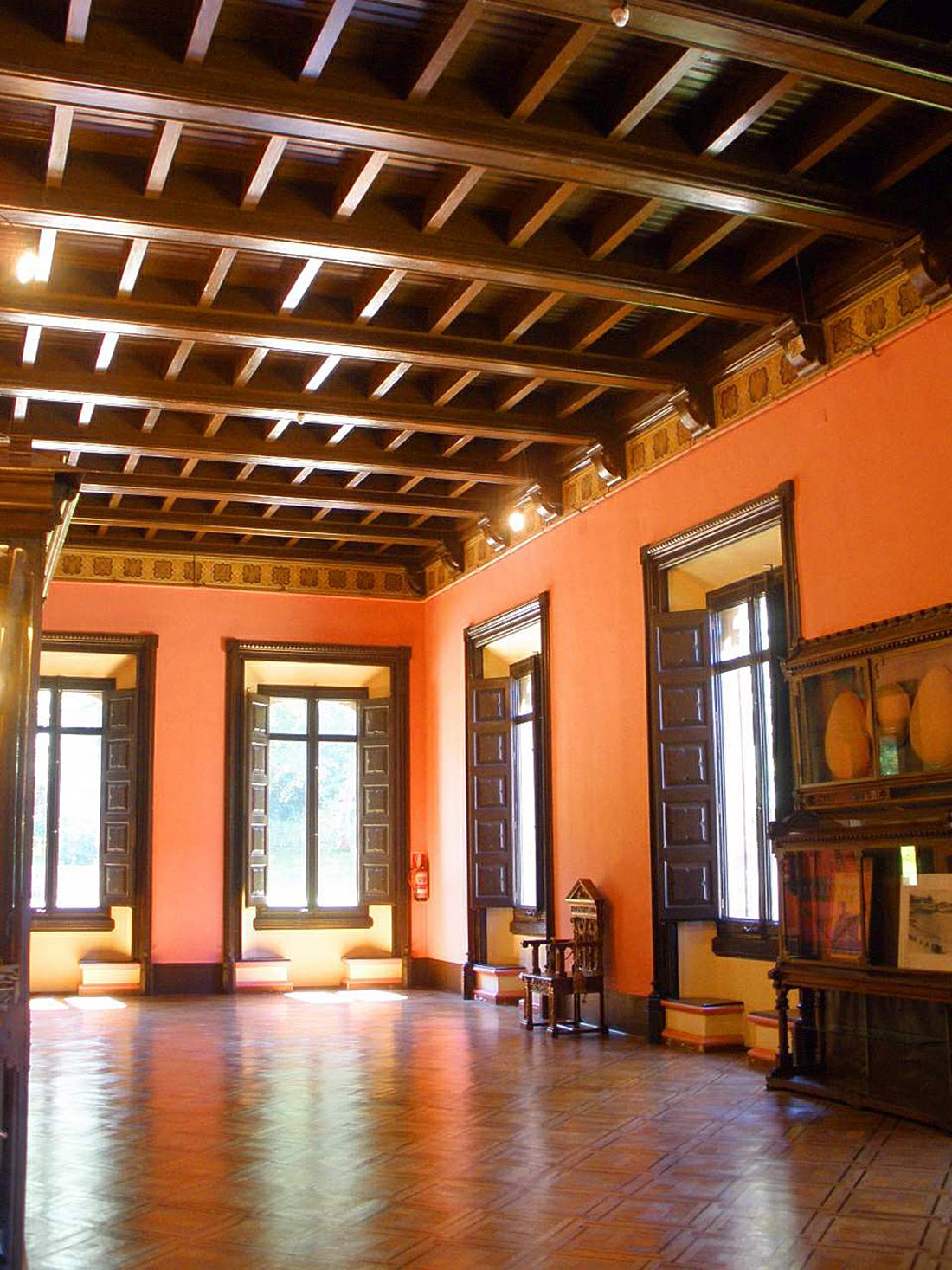 Stone and wood are elegantly combined in the decoration of the rooms, and numerous stained-glass windows create unusual lighting that looks especially magical in the area of main staircase.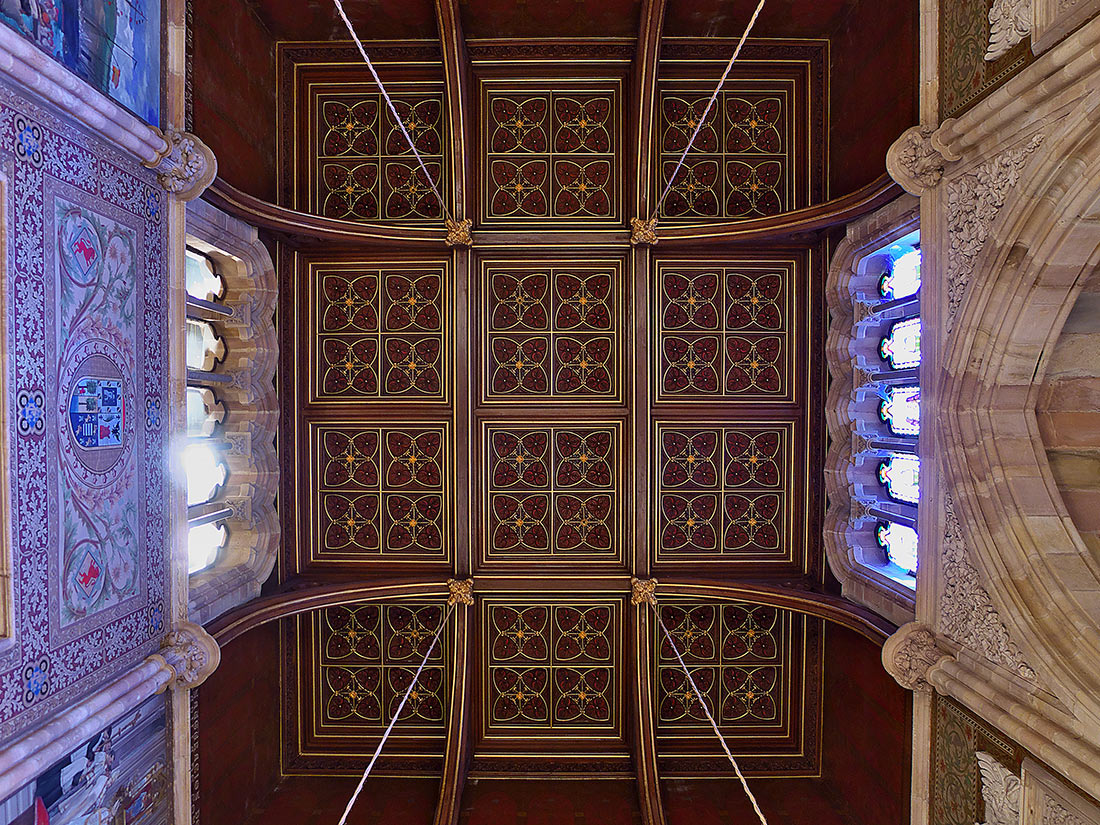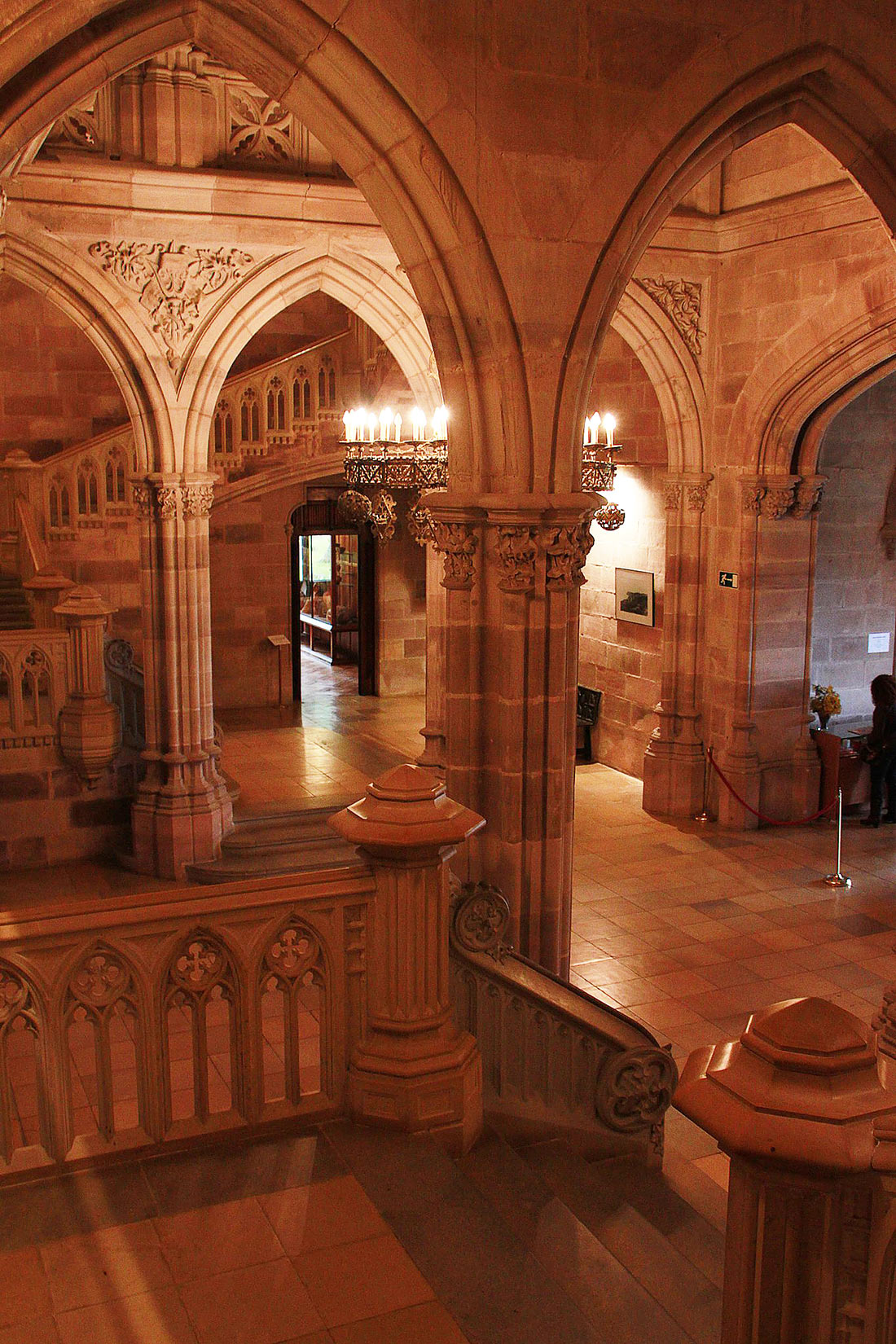 Antonio López y López has never seen either the palace or the seminary (which eventually became the Pontifical University ) completed. The only thing he could enjoy during his lifetime was the Chapel-Pantheon, which, despite its small size, looks like a real cathedral. Its purpose, in addition to holding religious services, was to be the final resting place for the 1st Marquis and his family. Their tomb was also designed by Joan Martorell and completed in 1881.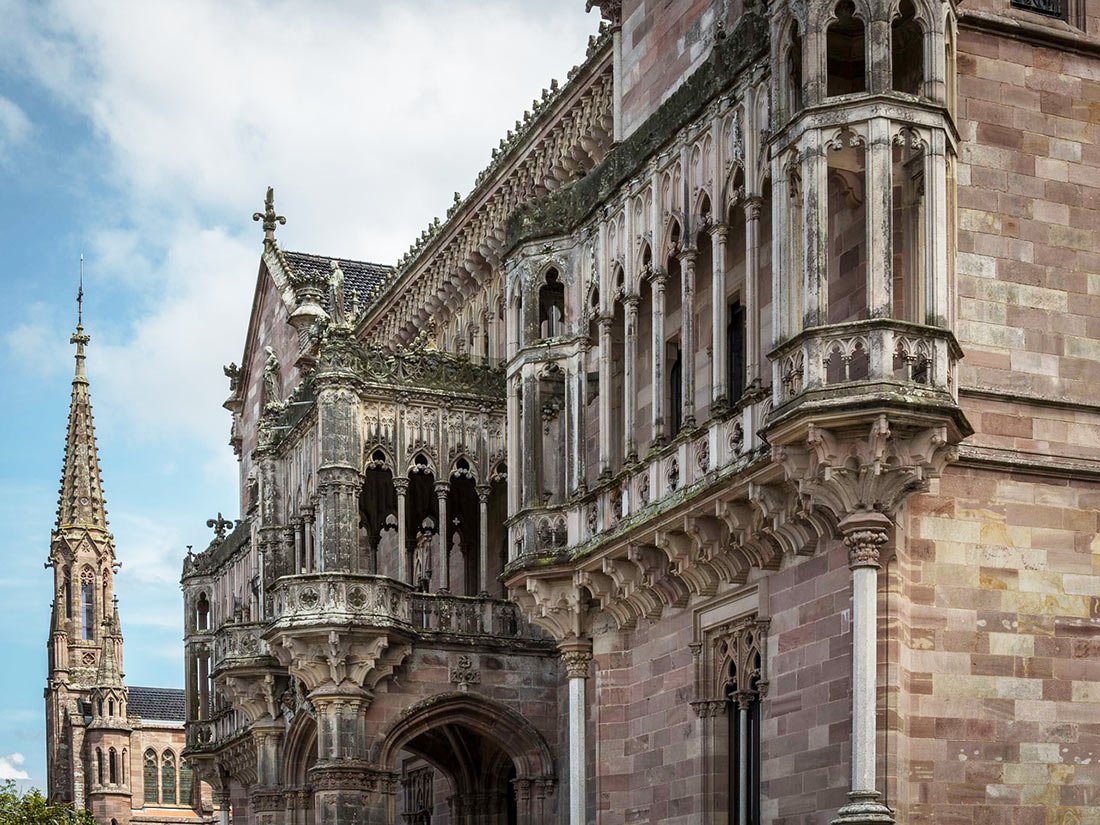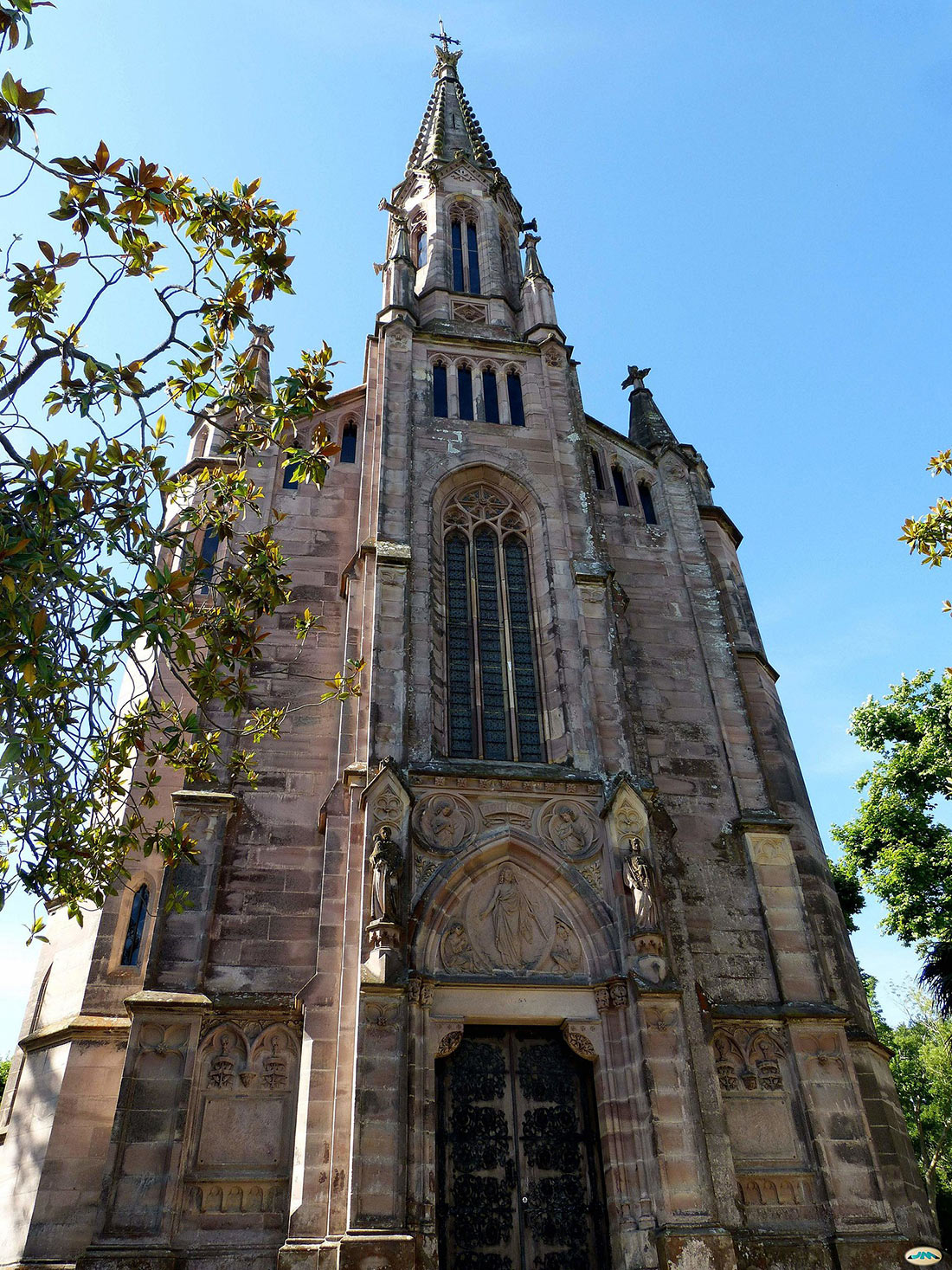 How would you rate this place?
Sobrellano Palace on map: