Surrounded by a moat filled with water, the massive fortress of Sanvitale (Rocca Sanvitale) dominates the ancient village of Fontanellato, which takes its name from the abundance of underground springs that once spouted from underground in the nearby swamps. The current building dates back to the early 17th century, when the Parma-based architect Smeraldo Smeraldi transformed the original 15th-century square structure. Gradual decorations and improvements to the complex continued until the 18th century.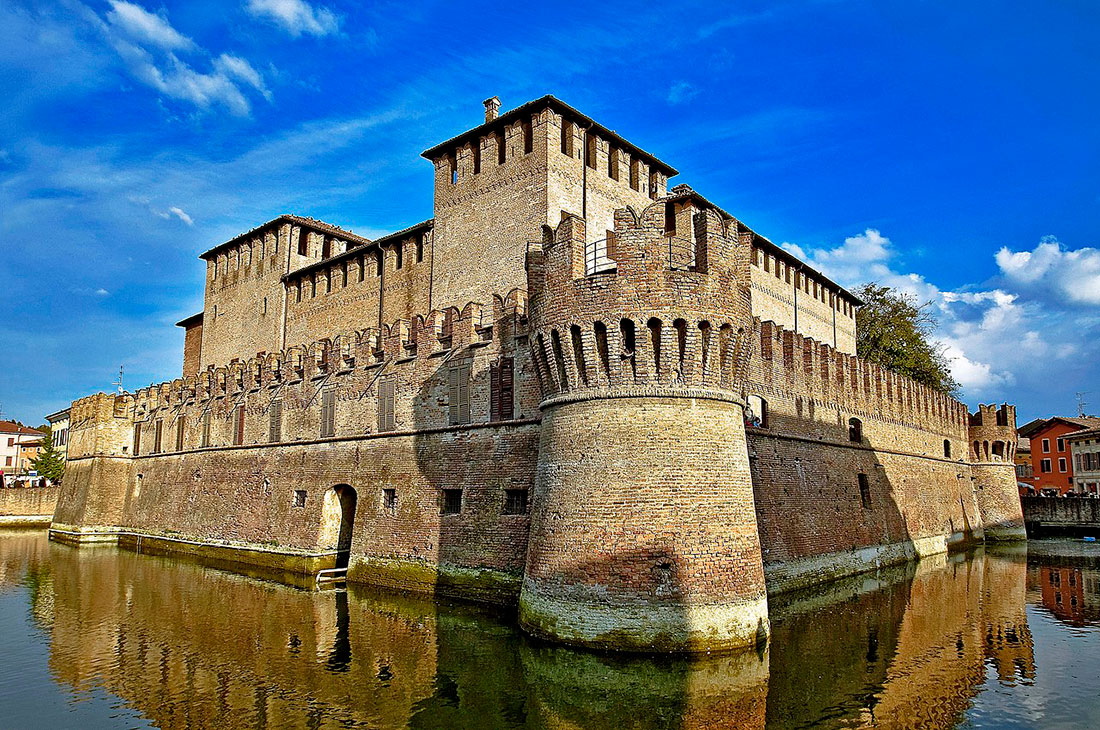 The fortress of Sanvitale has an exceptional elegance that makes it easily recognisable in the castle-dotted area around Parma. Its aristocratic grandeur and special charm originate in the military defense traditions of the turbulent era of the Middle Ages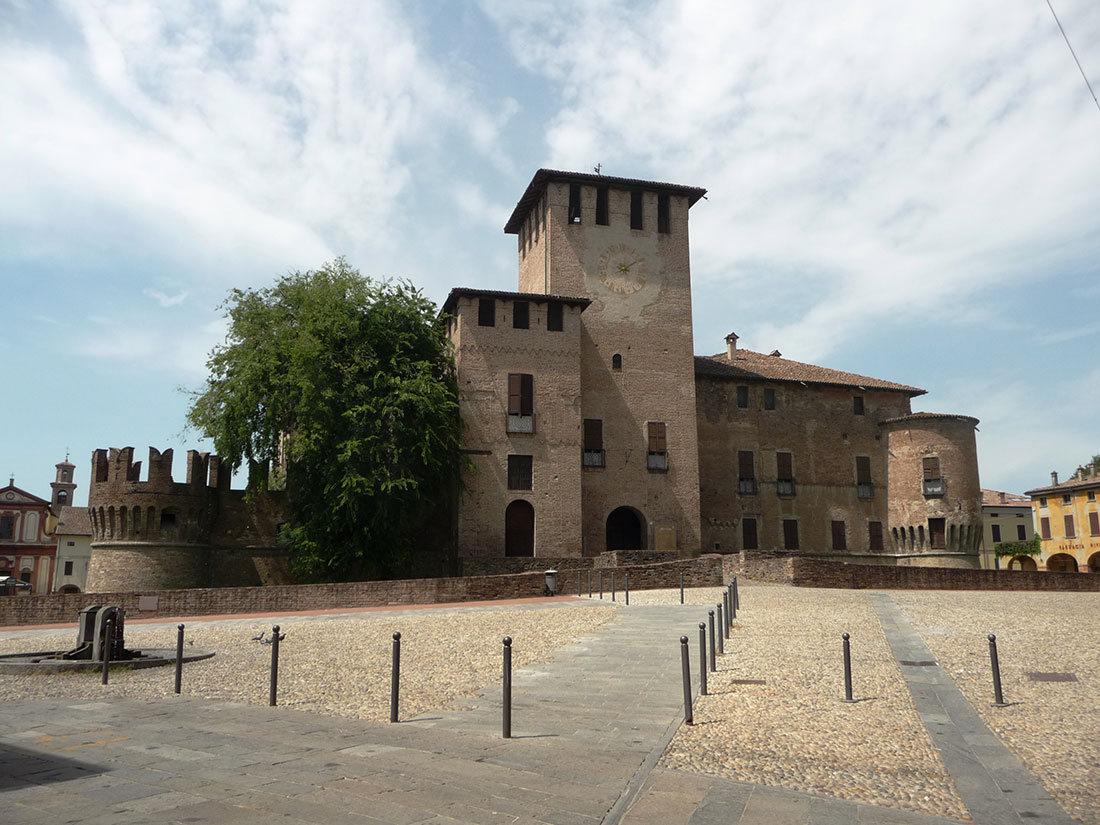 Contruction of the outer wall was probably started after 1386 and completed in the first half of the 15th century. Although the 15th century staircase leading to the upper loggia has been restored, it has survived, as well as the porch on the ground floor, facing southeast.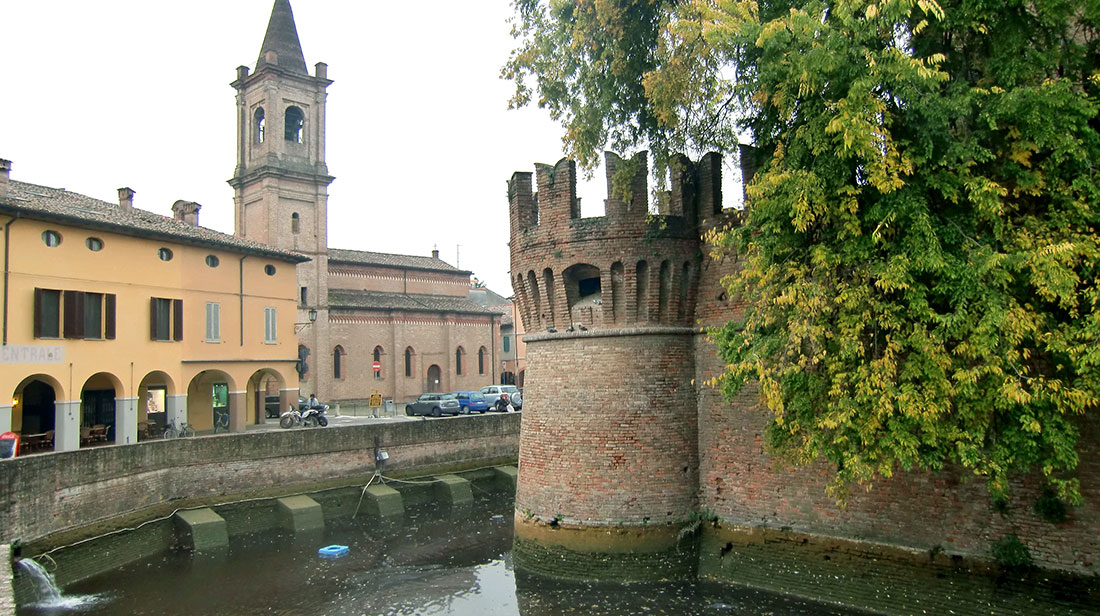 Rocca Sanvitale is a prototype of the urban castle-houses of small medieval towns in Northern Italy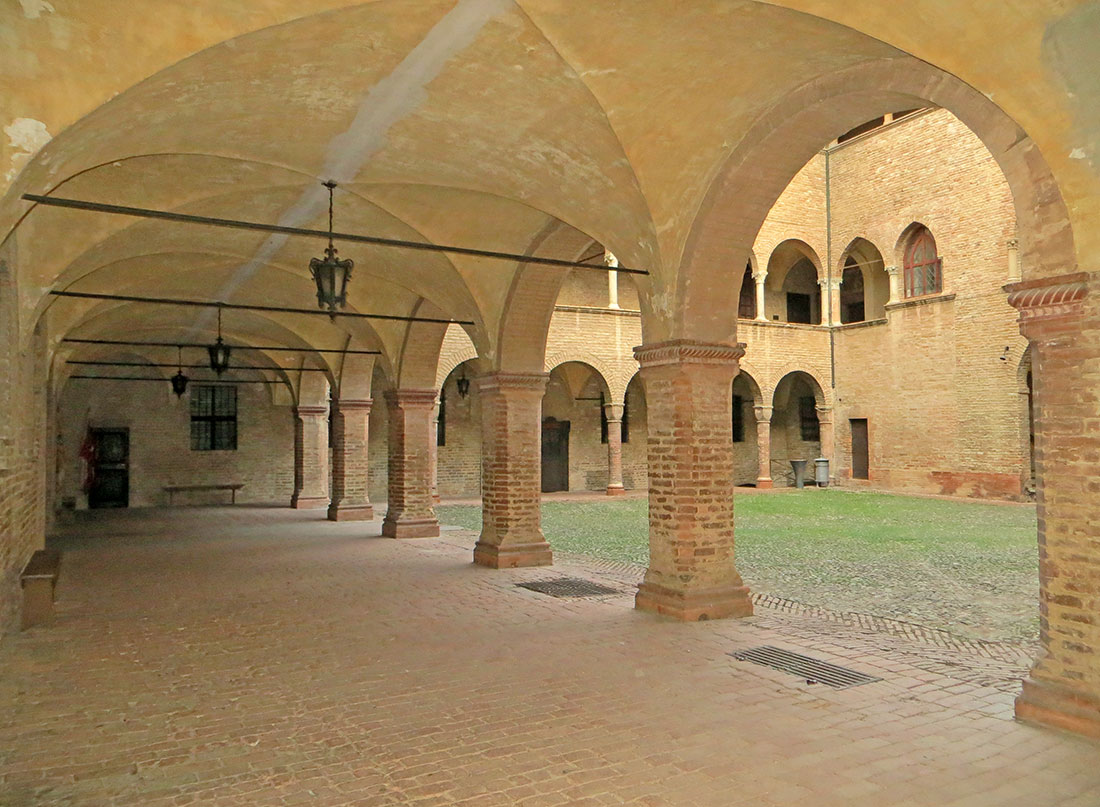 A small bridge connects the fortress at the entrance to the square courtyard with an arcade and an open gallery. The rooms are notable for pieces of furniture of the 16th, 17th and 18th centuries, armor, porcelain, paintings by Schedoni, Boselli, Nuvoloni, Baldrighi. The small room, painted by the young Parmigianino for Paola Gonzaga and Galeazzo Sanvitale, is a true centerpiece of the castle. The fresco in it depicts the transformation of Acteon into a deer in order to watch Diana and her maids while bathing. Parmigianino, clearly influenced by Correggio's room in the convent of St. Paul in Parma, anticipates Mannerism. The room is rich in esoteric allusions and stylistic innovations, making it one of the most interesting works of the Italian Renaissance.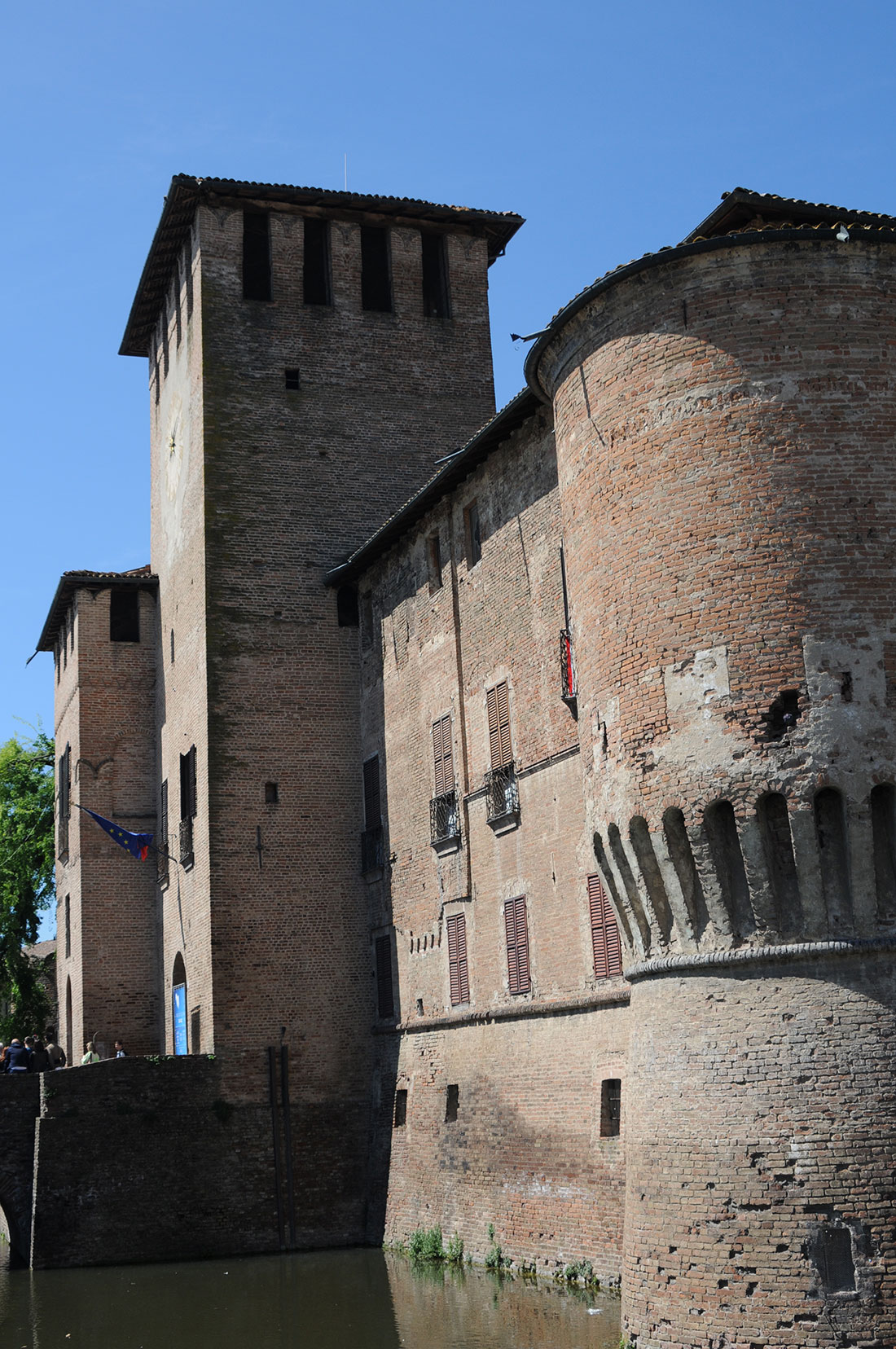 The most precious gem of Rocca Sanvitale is the room of Diana and Actaeon, frescoed by Parmigianino, who is one of the greatest masters of Italian mannerism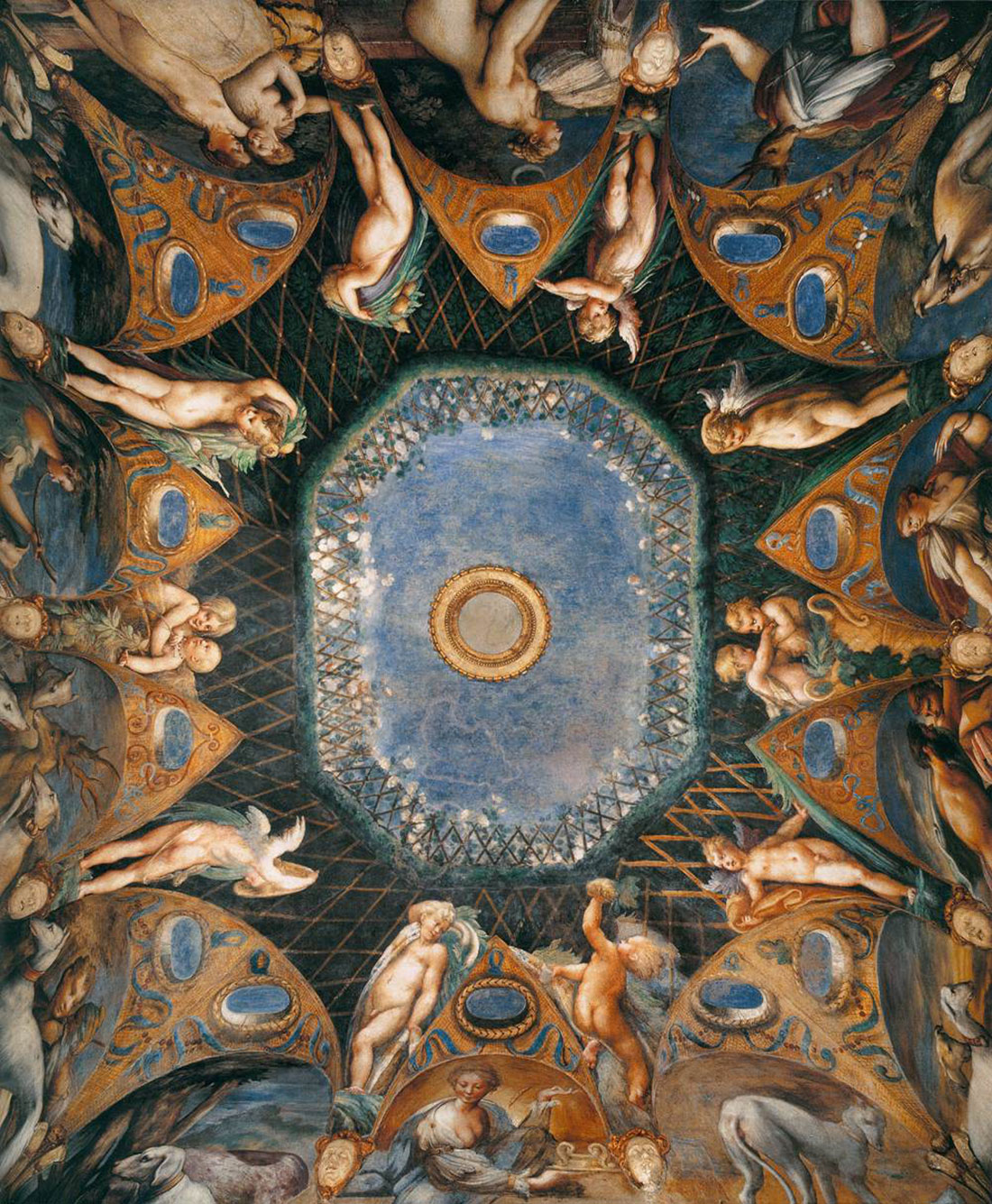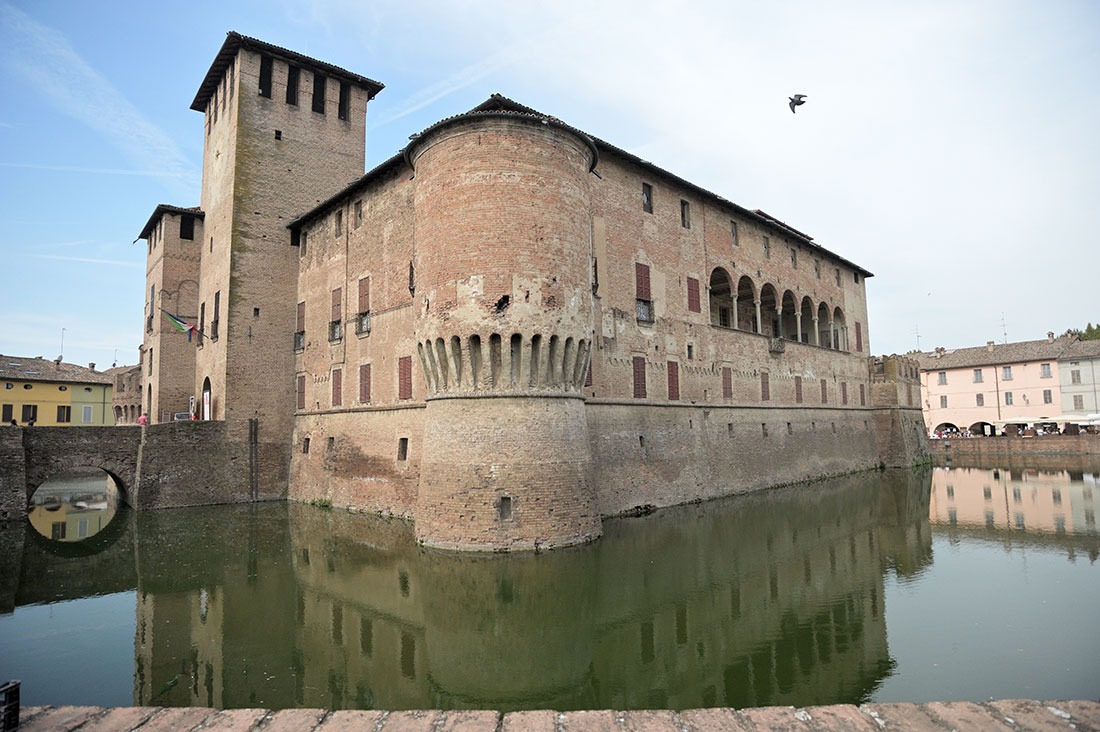 The whole history of the fortress and the city is inextricably linked with the feudal lords of Sanvitale. This close relationship was interrupted in 1948 when the last Count Giovanni sold the estate to the municipality. Together with his death, the branch of the noble family also ceased to exist. Rocca Sanvitale houses the town hall and the noble house-museum. The latter has been preserved in its original form, which allows us today to immerse ourselves in the unique atmosphere of medieval interiors, which have not changed much over the past 500 years.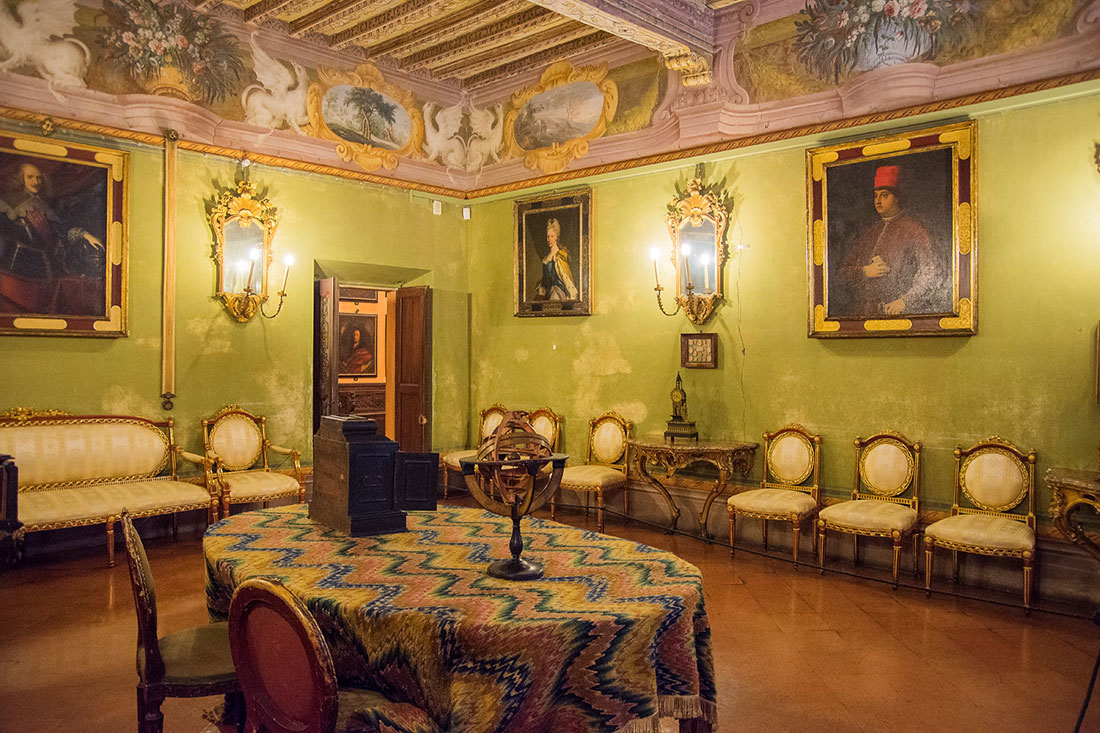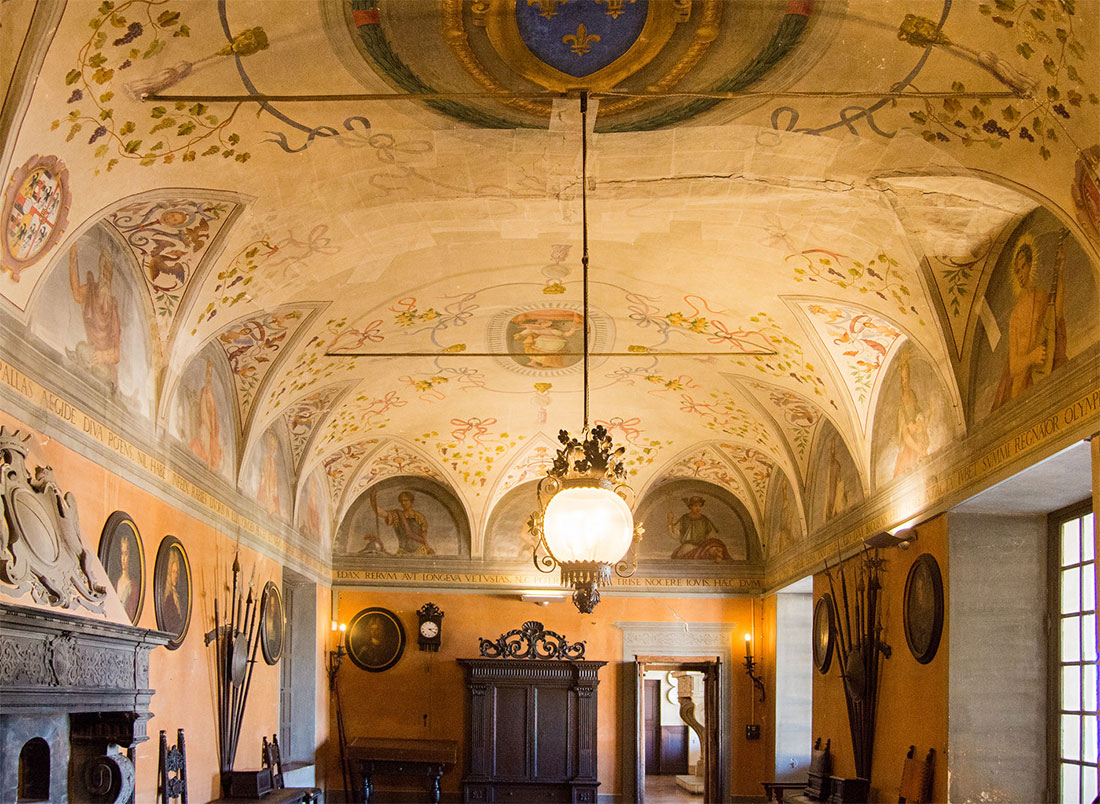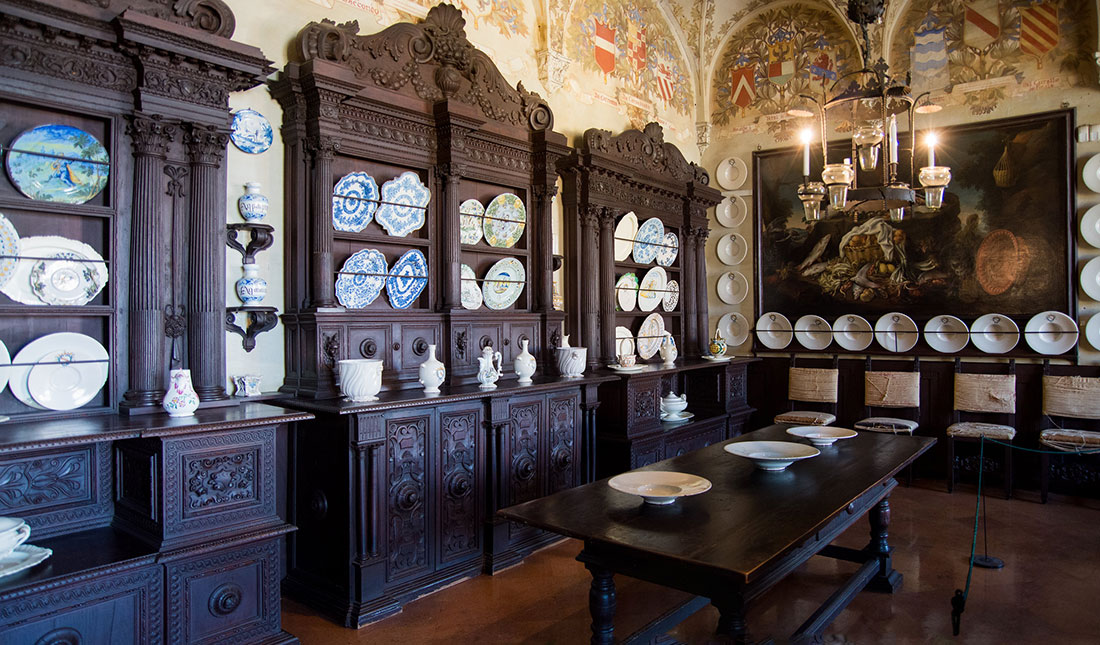 How would you rate this place?
The fortress of Sanvitale on map: