With over 85 percent of all Australians living on the coast, it's no surprise that the country's beaches are some of the best in the world. In the heart of the Great Barrier Reef lies the small but award-winning Whitehaven Beach, which is renowned for its impeccable reputation. It offers seven kilometers of perfectly white sand on the island of Whitsunday, which is so loved by vacationers.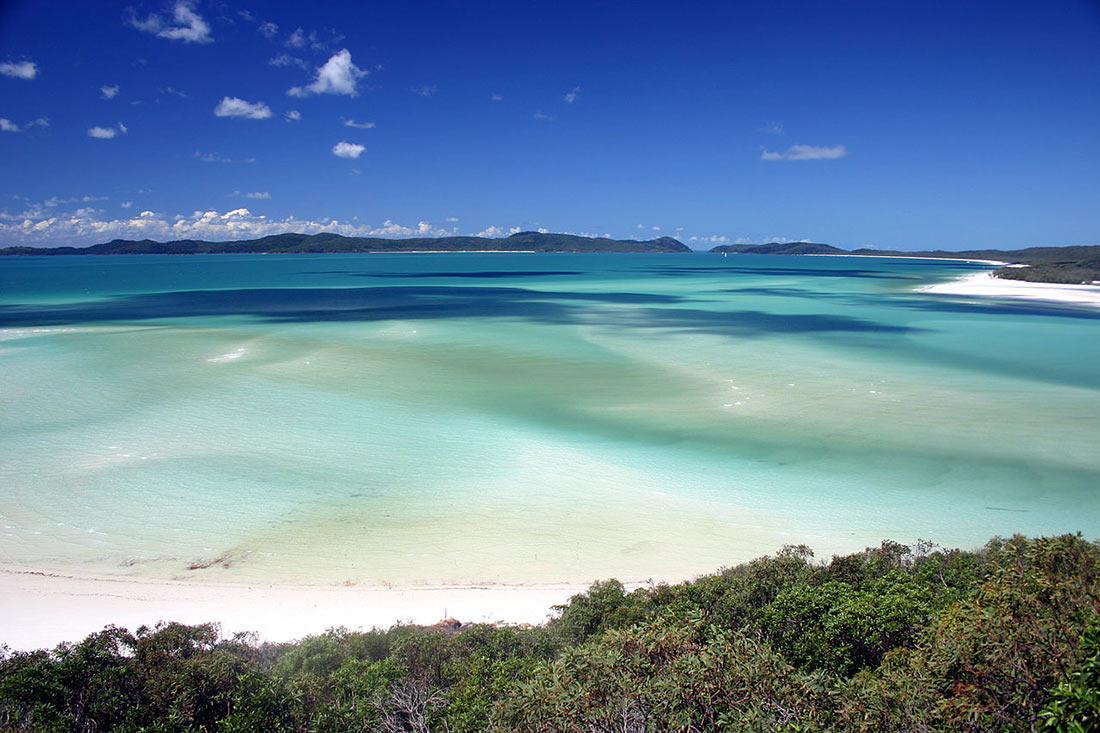 Unlike most beaches in the world, the sand here is 98% pure silica, which gives it its snow-white color. But this sand has other unique properties as well. Its fraction is finer than that of ordinary sand, which is composed of various minerals. This makes the white sand softer and more velvety. Besides, silica does not retain heat, so the sand does not heat up in the summer sun. This makes the Whitehaven Beach an ideal place to relax and sunbathe!
The researchers found that the local rocks do not contain silica, which means that the sand was brought here by ocean currents over millions of years. It is also very fine and abrasive, so it can easily damage the glass of an accidentally dropped phone or camera.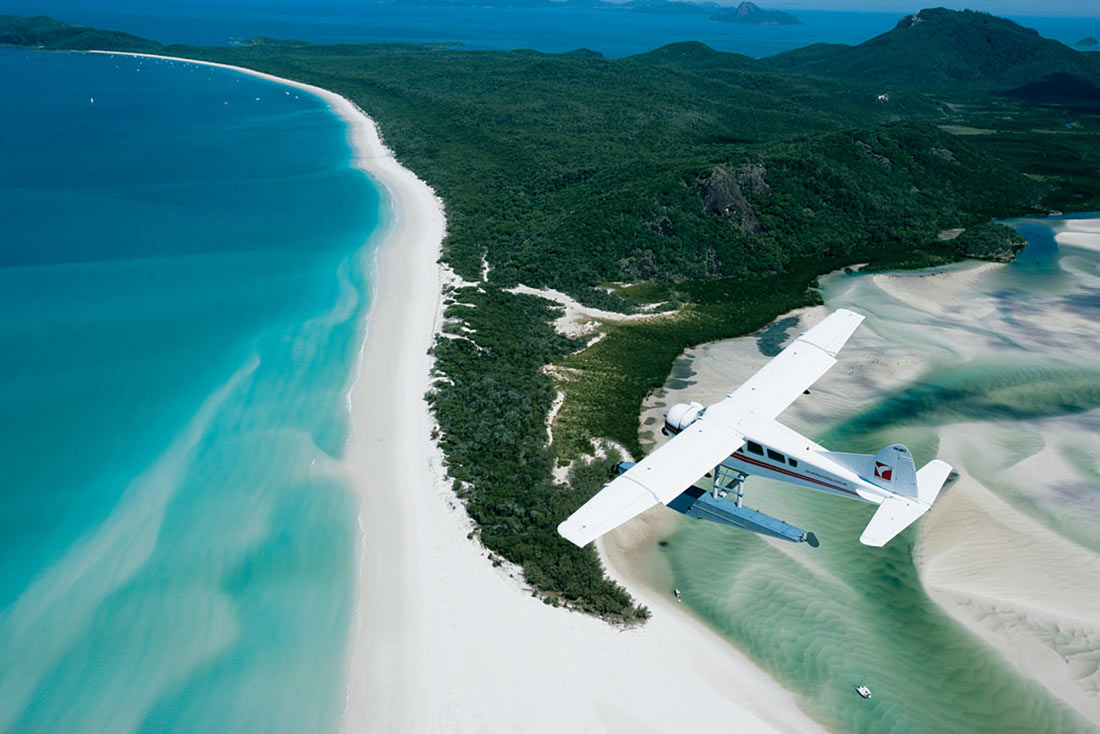 Whitehaven Beach is one of the popular holiday destinations for Australians. Despite the fact that it looks like a pristine and untouched piece of nature, it still has everything you need for a comfortable stay: camping and even a barbecue. In 2017, TripAdvisor named it the best beach in the South Pacific.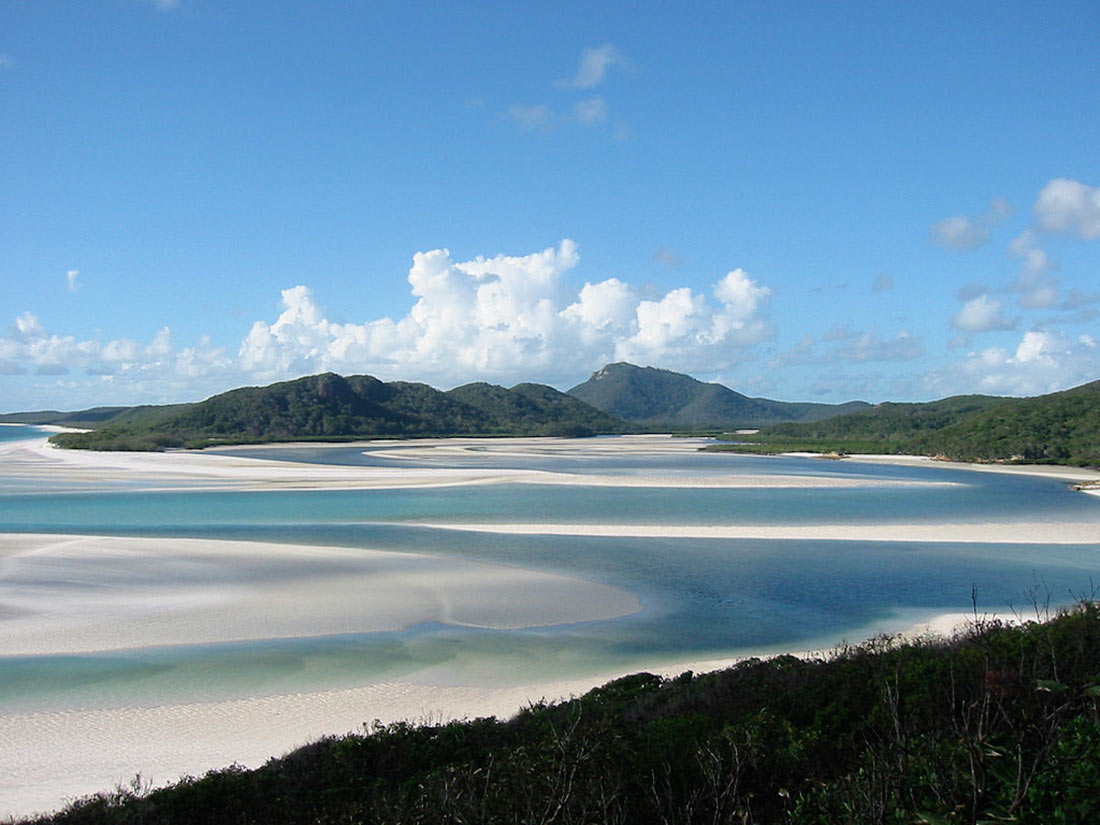 Locals claim that the local sand, due to its amazing purity, was used to make the lens for the Hubble Telescope. However, NASA refuses to confirm this fact.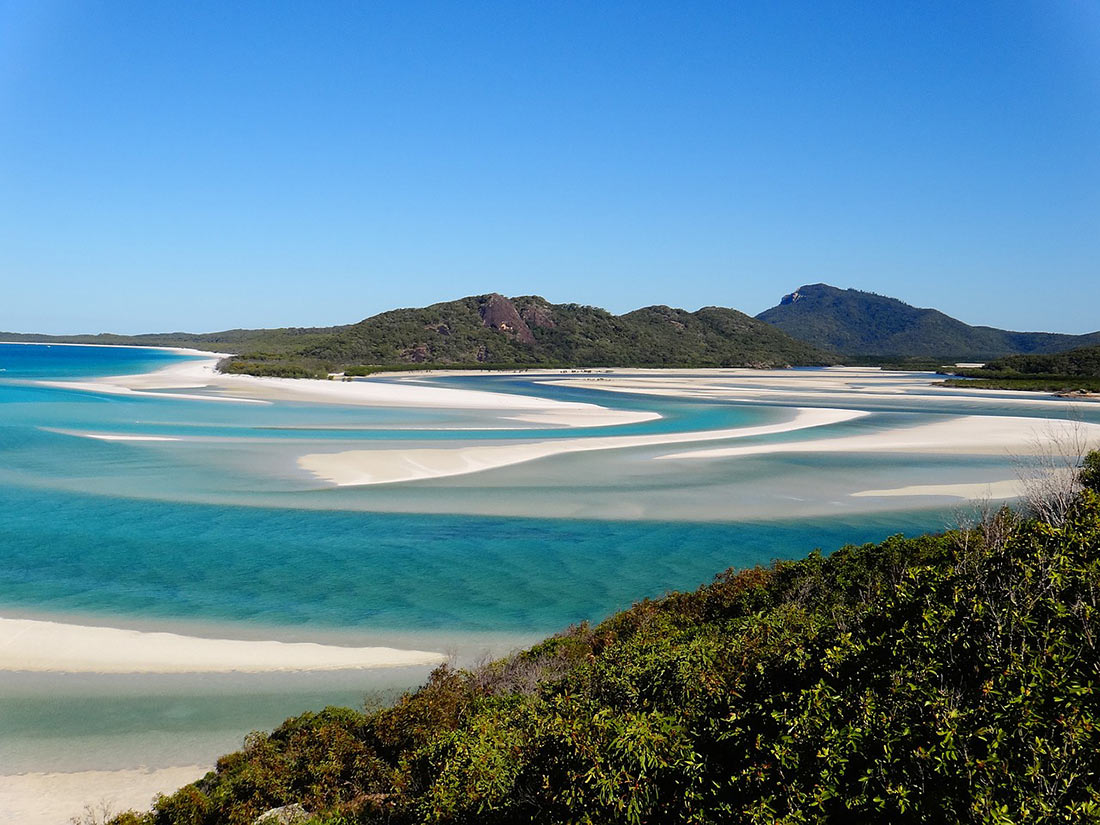 In order to keep the beach in its original form, strict rules of stay have been introduced. Thus, you cannot smoke here and bring dogs with you, because this can spoil the surrounding beauty.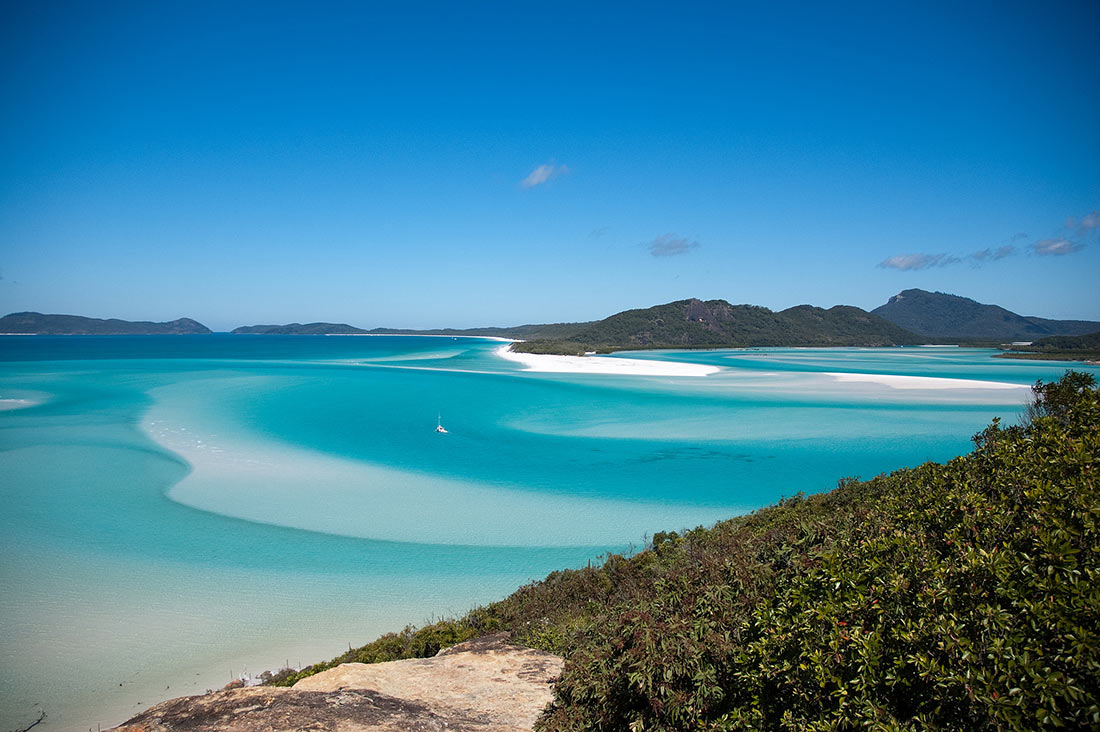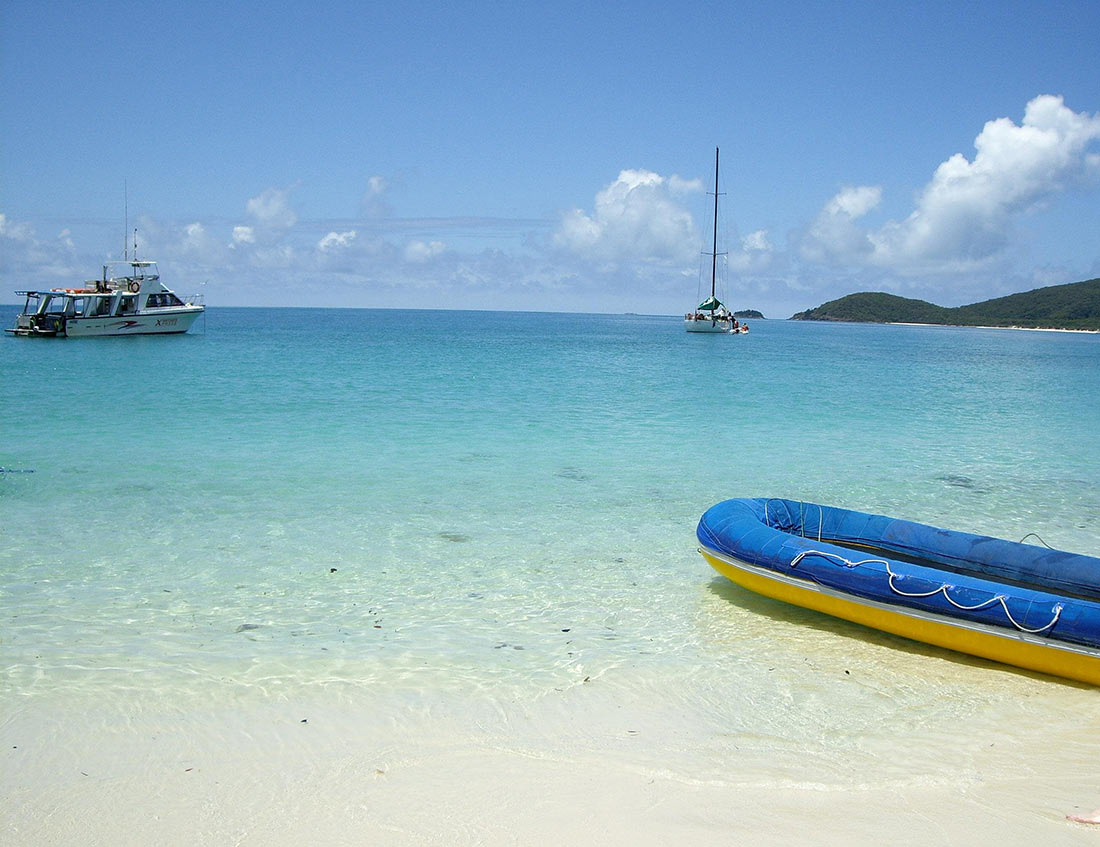 At the northern end of Whitehaven Beach lies the Whitsunday Islands National Park. Here you can take a short 10-minute walk through the rainforest that leads to a very beautiful hill.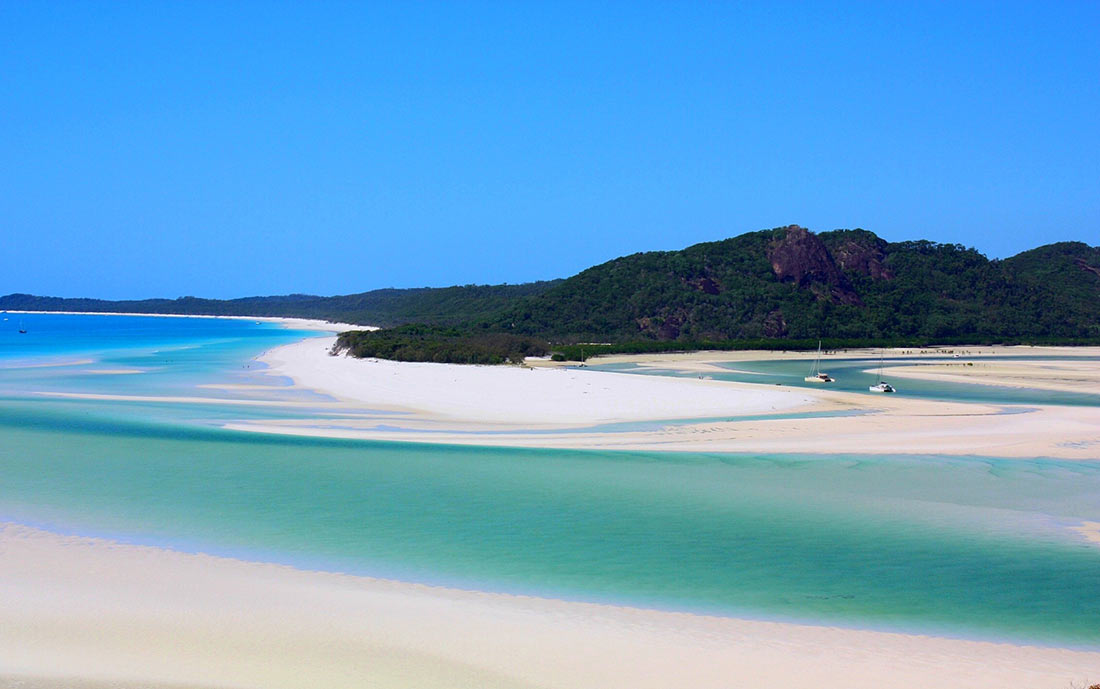 Whitehaven Beach on map: