One of the most beautiful Renaissance complexes in Germany is Hämelschenburg Castle, located on the Weser Highlands between Bad Pyrmont and Hameln. Located on a hill, this moated castle was built in the style of Weser Renaissance by the order of Jürgen Klencke and his wife Anna von Holle. Work was carried out from 1588 to 1622, and the castle belongs to the same family to this day. Together with the farm buildings, the church and the gardens, the main building forms a walled and completely preserved complex, where visitors can admire original furniture, paintings and collections of weapons, porcelain and glass in the historic halls.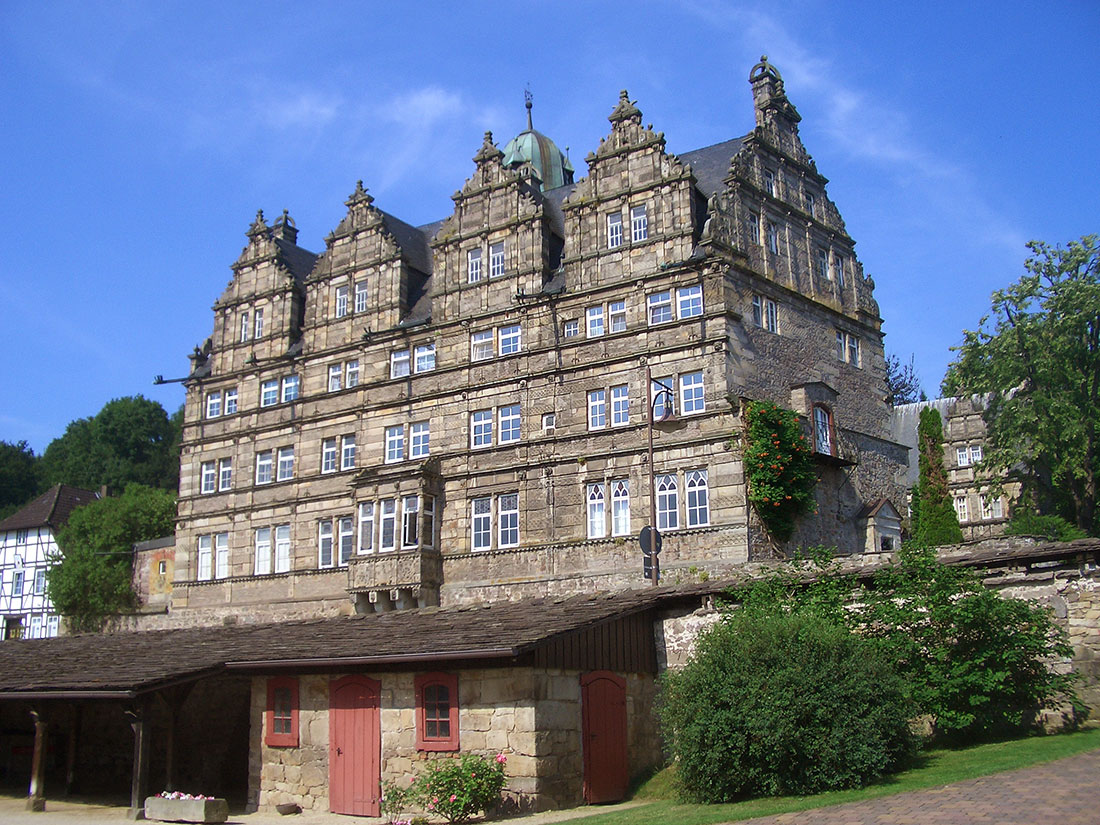 One of the finest of its kind in Germany, Hamelschenburg Castle stands on a former pilgrimage road that leads to Santiago de Compostela in Spain

Construction work began in 1588 under Jurgen von Klencke, a former mercenary soldier, and his highly educated and wealthy wife Anna von Hall, niece of the Bishop of Lübeck. Until the northern wing of the castle was completed, Jurgen and Anna, along with their children, lived in an outbuilding on the opposite side of the street. The middle and south wings have two octagonal towers built in the Italian Renaissance style of the time. Jürgen von Klencke died in 1609 without seeing the castle completely finished.
The distinctive facades of Hämelschenburg Castle are decorated with 24 original pointed dormers. Inside you can see the original furniture of the 17th century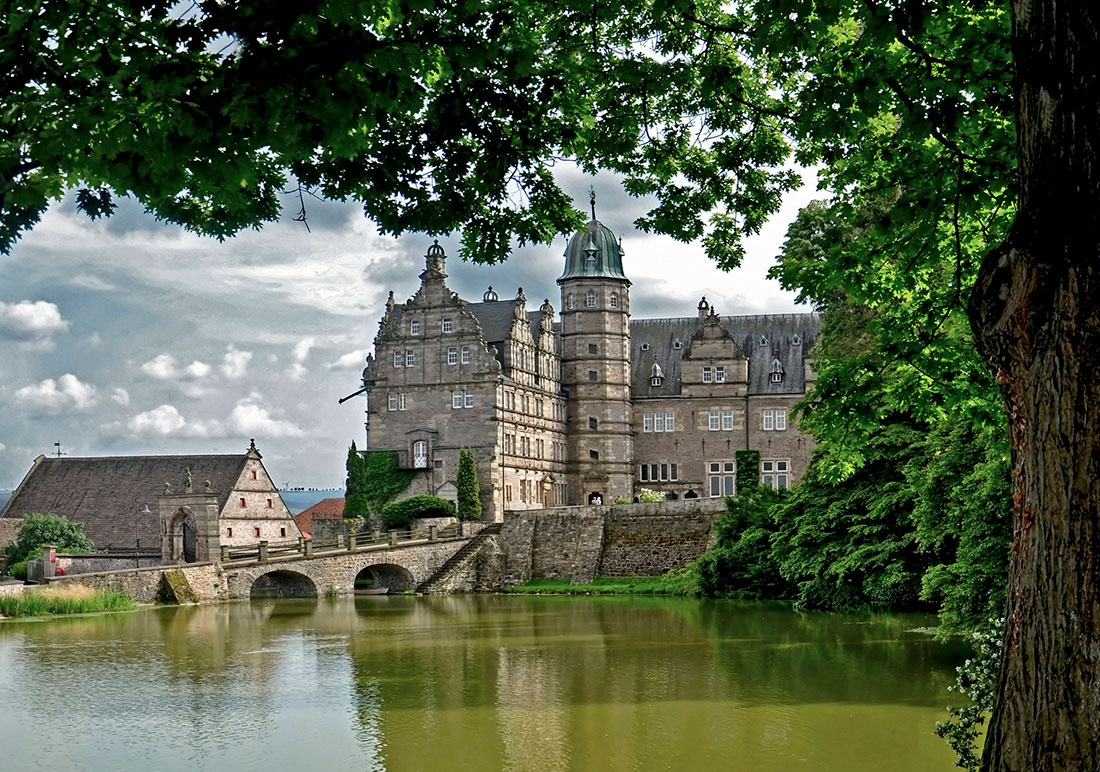 Anna von Holle, considered one of the most educated women of her time, saved the castle from ruin in the following decades. During the Thirty Years' War, she went to the approaching troops of the Earl of Tilly to negotiate a defense pact with the commander of the Catholic League. And she managed to succeed: every soldier who set foot on the territory of the complex would be sentenced to death. Fearing death, none of them did so, and so the building was neither damaged nor looted. Therefore, Hämelschenburg Castle is one of the few outposts in the region that has survived unscathed to this day, since most of them were badly damaged during the Thirty Years' War.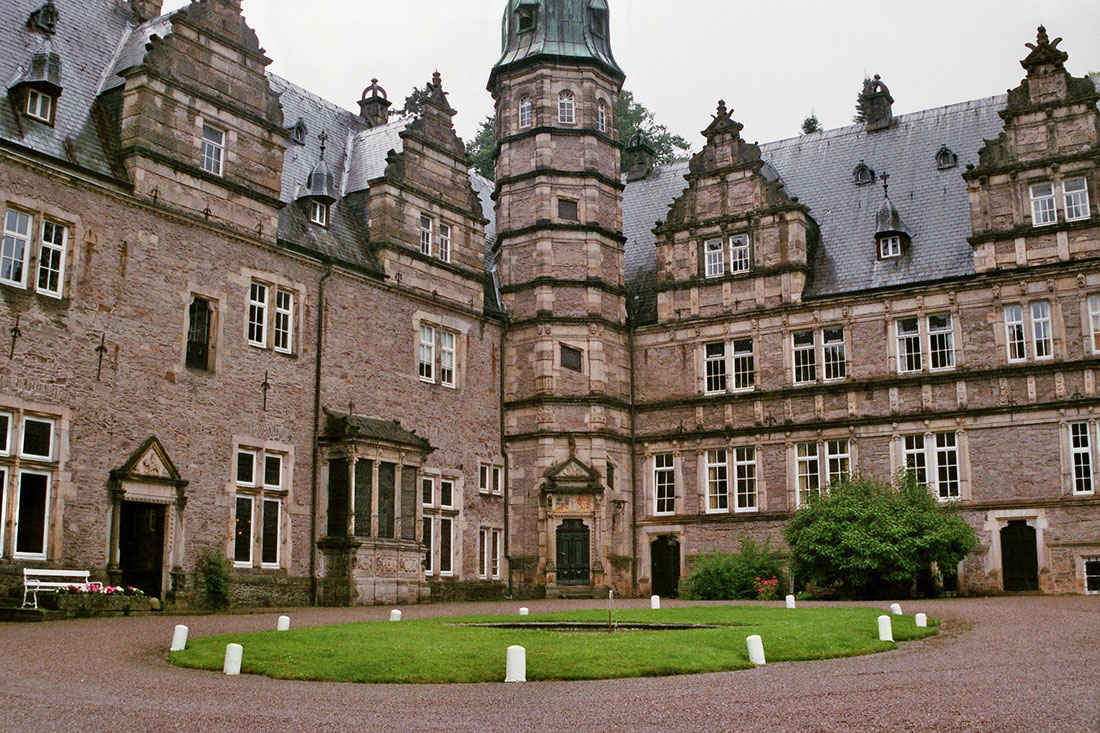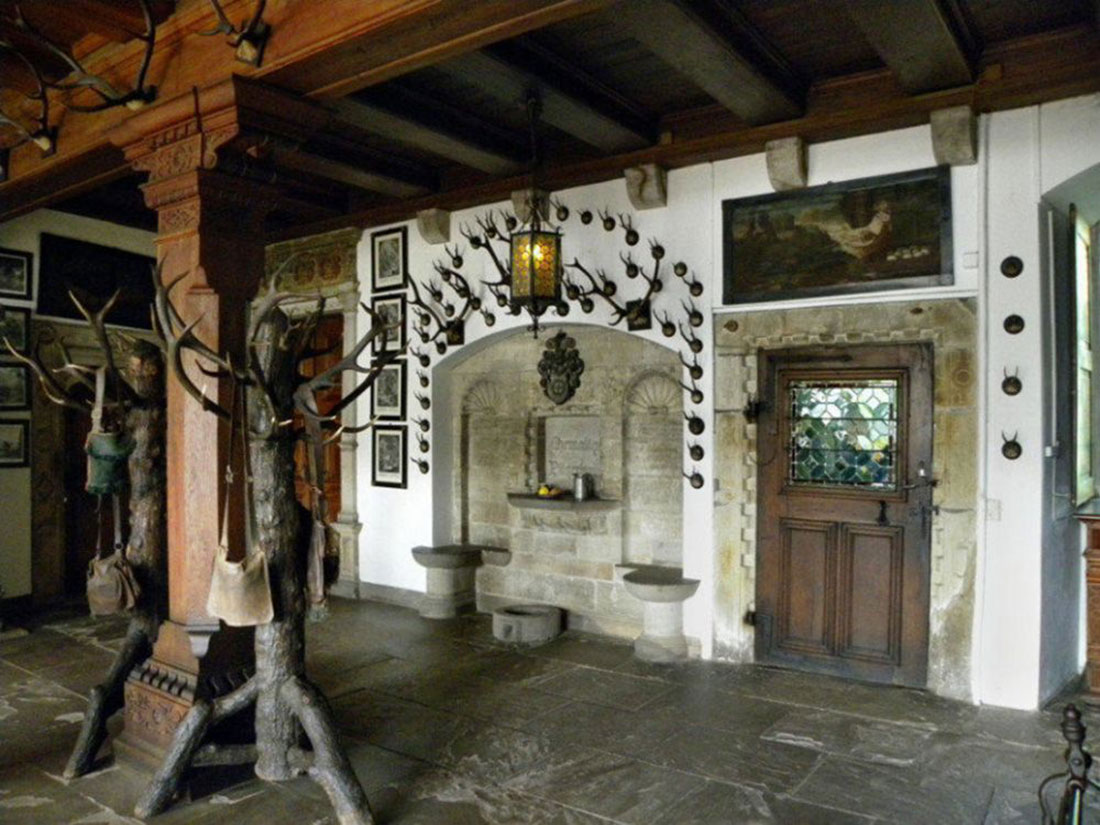 In the 19th and 20th centuries, the castle and its surrounding area underwent some changes. Between 1845 and 1850, the earthwork on the east and west sides of the castle was removed and used to fill in the moat on the northern site. In the 1970s, plaster was removed from the castle to reveal rubble brickwork, and the color of the roof was changed from red to greyish black. However, all this did not diminish the historical appearance of Hämelschenburg.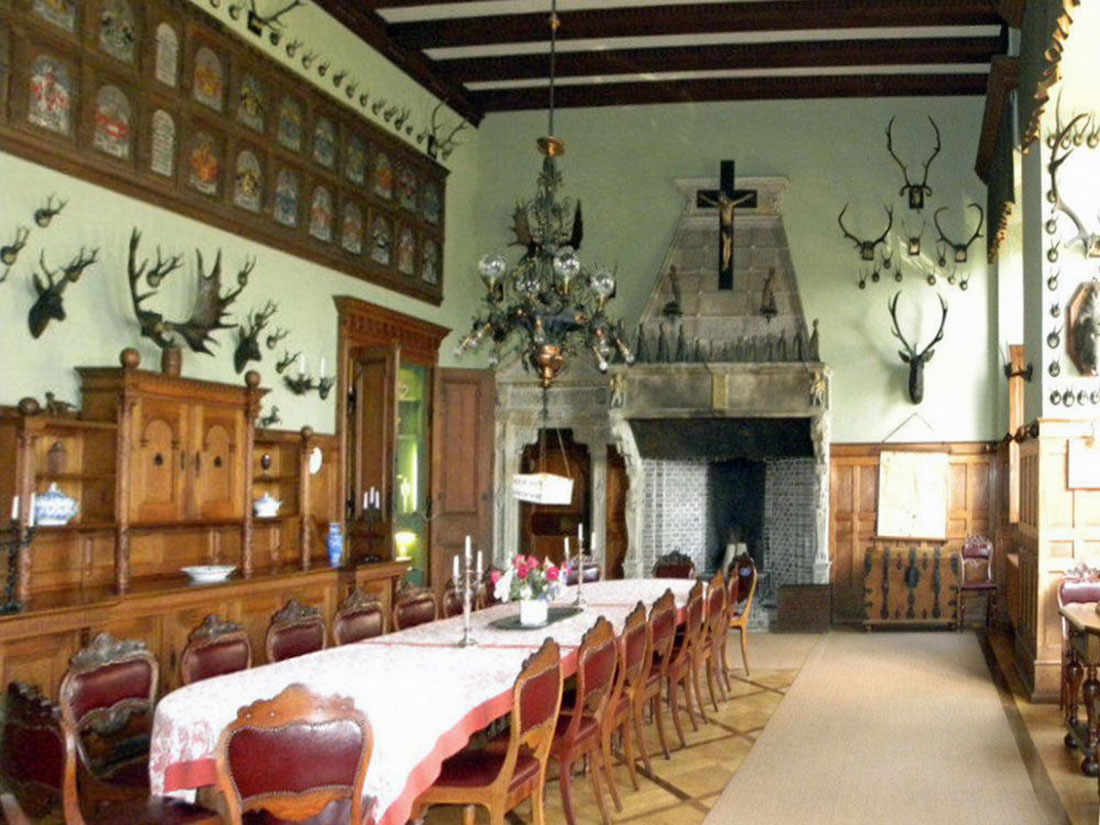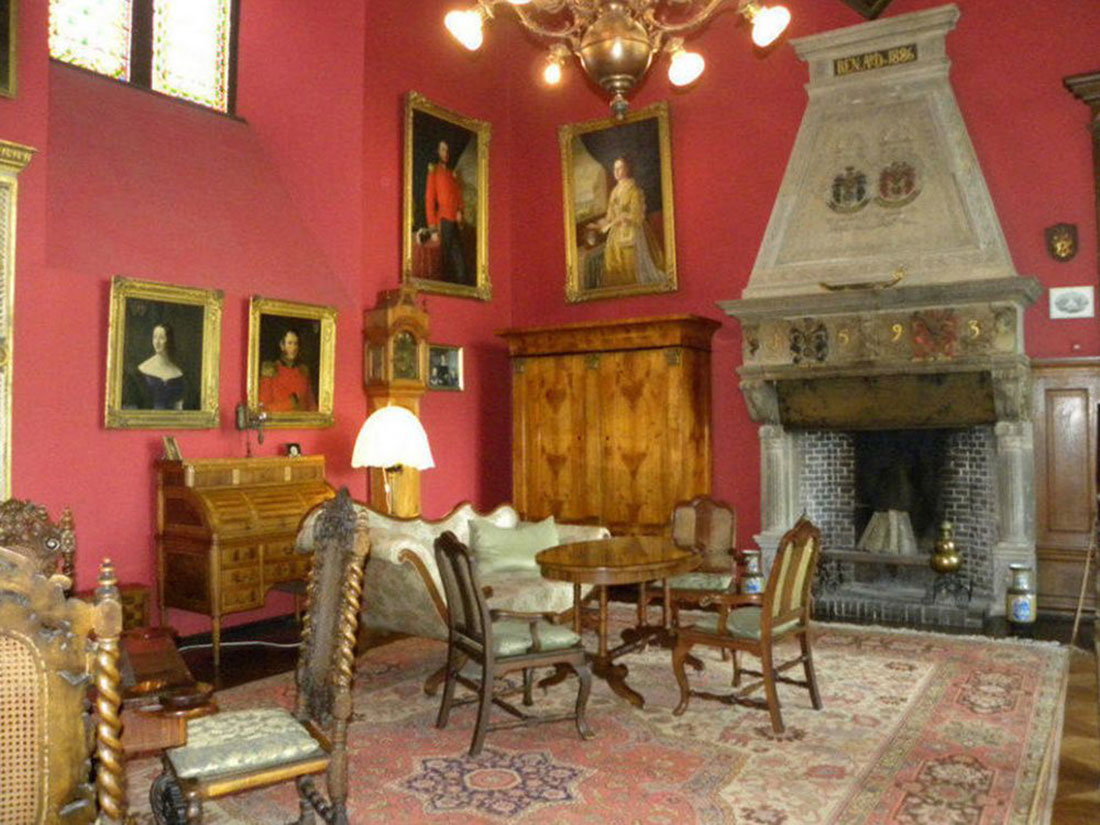 Today, just like many years ago, Hämelschenburg Castle is owned by the von Klenсke family. The complex is open to visitors from April to October. Tours run from Tuesday to Sunday, and on Mondays only on public holidays.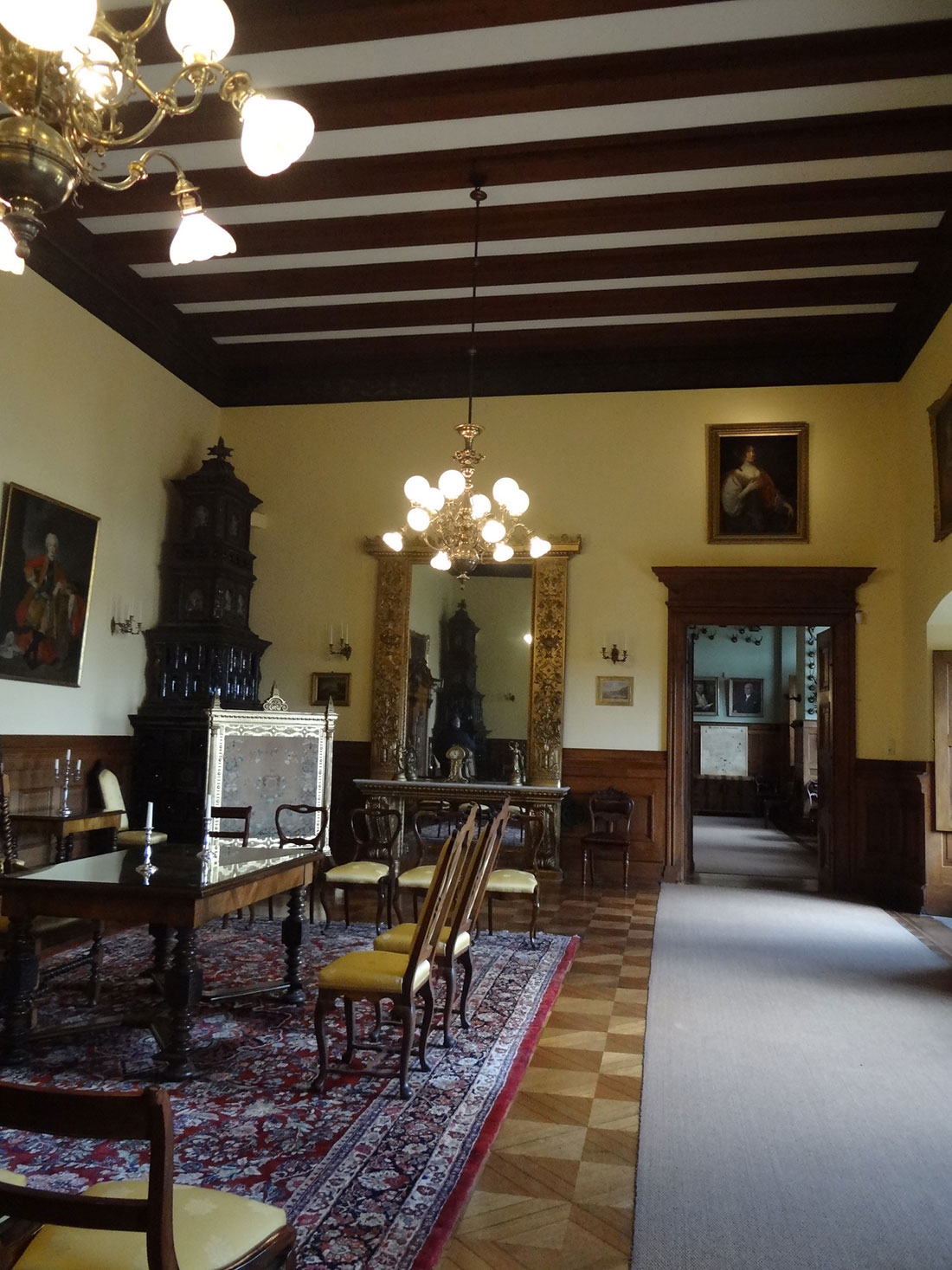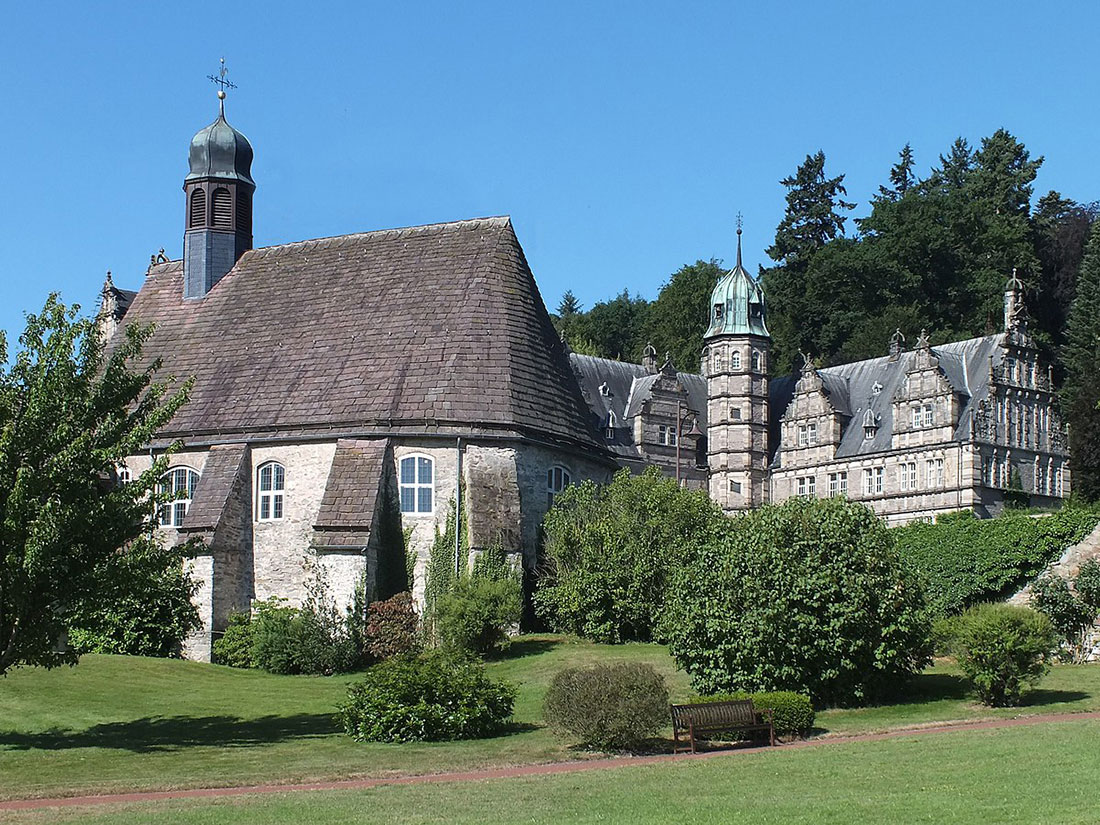 How would you rate this place?
Hämelschenburg Castle on map: