In Turkey, not far from Marmaris, there is a small island of Sedir, which is also known as the Island of Cleopatra. Here you can have a great time on the beach or explore the ruins of the ancient city. The name of the island has its roots in ancient times, and it is one of the most popular tourist destinations not only in the province of Muğla, but throughout Turkey. All this thanks to its sea, which reflects all shades of blue, and one unique feature.
Cleopatra Island is a popular day trip destination from Marmaris. This piece of paradise, thanks to its stunning nature, attracts travelers like a magnet.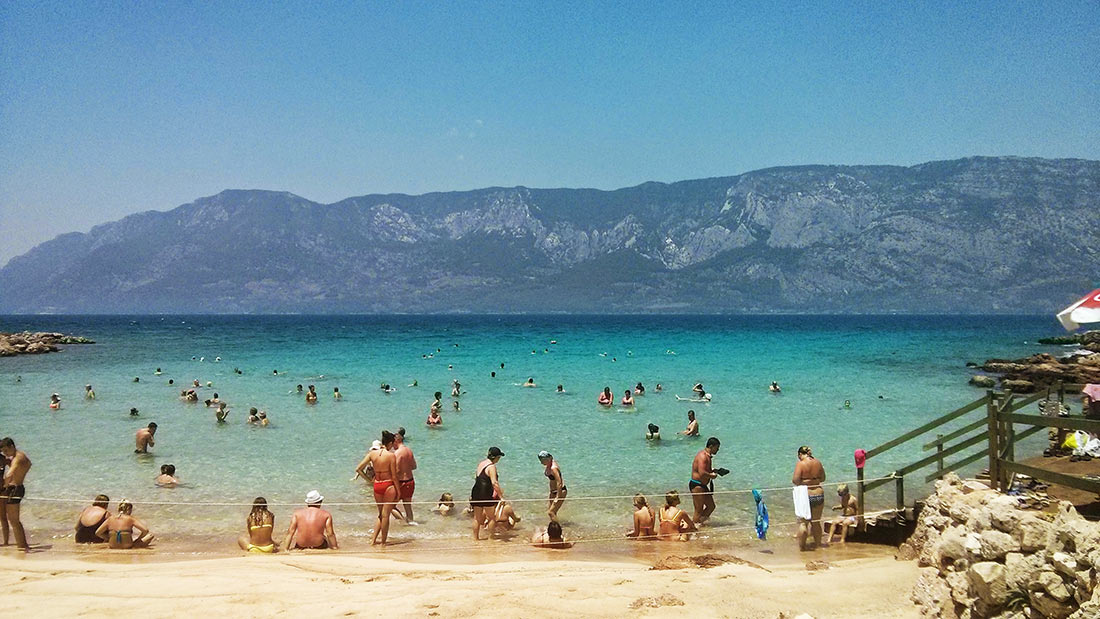 Legend of Cleopatra Island
For those who are interested in romantic stories, the legend says that the island of Cleopatra was the secret meeting place of the queen, who considered this place her paradise, and Mark Antony. Tradition says that this island was presented to Cleopatra by Mark Antony as a wedding gift, but Cleopatra, who grew up in the Nile Valley, did not like the sand on the beach. Without hesitation, the commander sent galleys to Egypt for sand. Whether this is true or fiction is unknown, but the sand on Cleopatra Beach is really unique in structure and is not found anywhere else on the planet, except for one place in northern Egypt. All grains of sand here are round and hollow inside. This is probably why the sand does not heat up even in the strongest heat and does not stick to the body. For this reason, the beach is heavily guarded by the state to prevent sand from being carried away.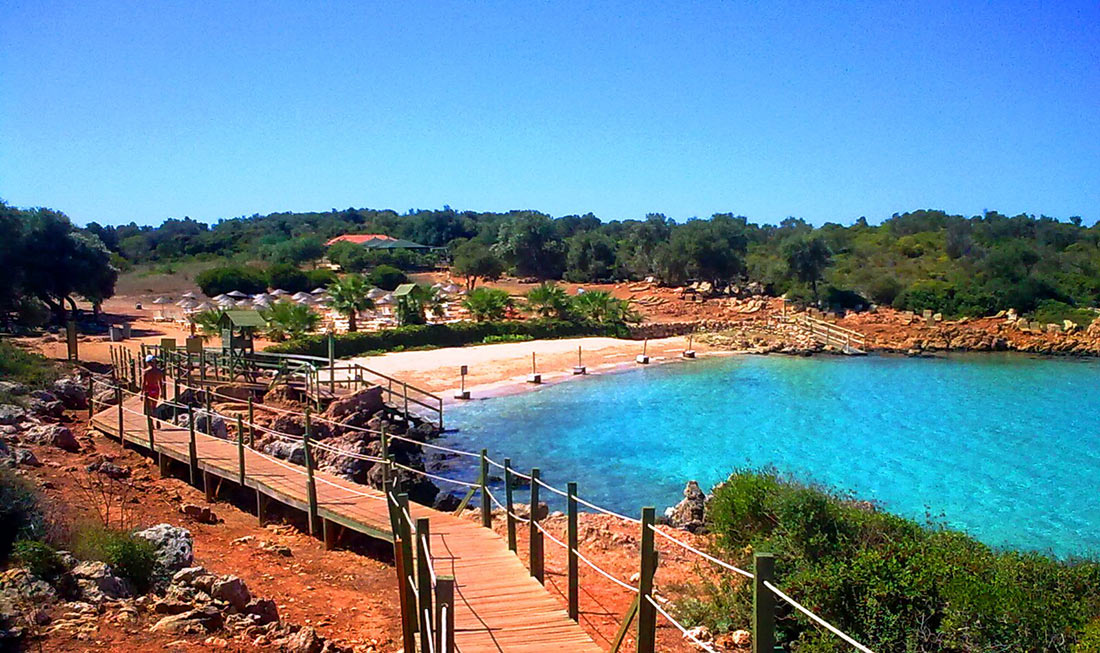 The island, which became famous thanks to the queen, is overgrown with legends. And it's not so important anymore whether they are true or fiction – it's still nice to come here for the sake of historical places and a unique beach.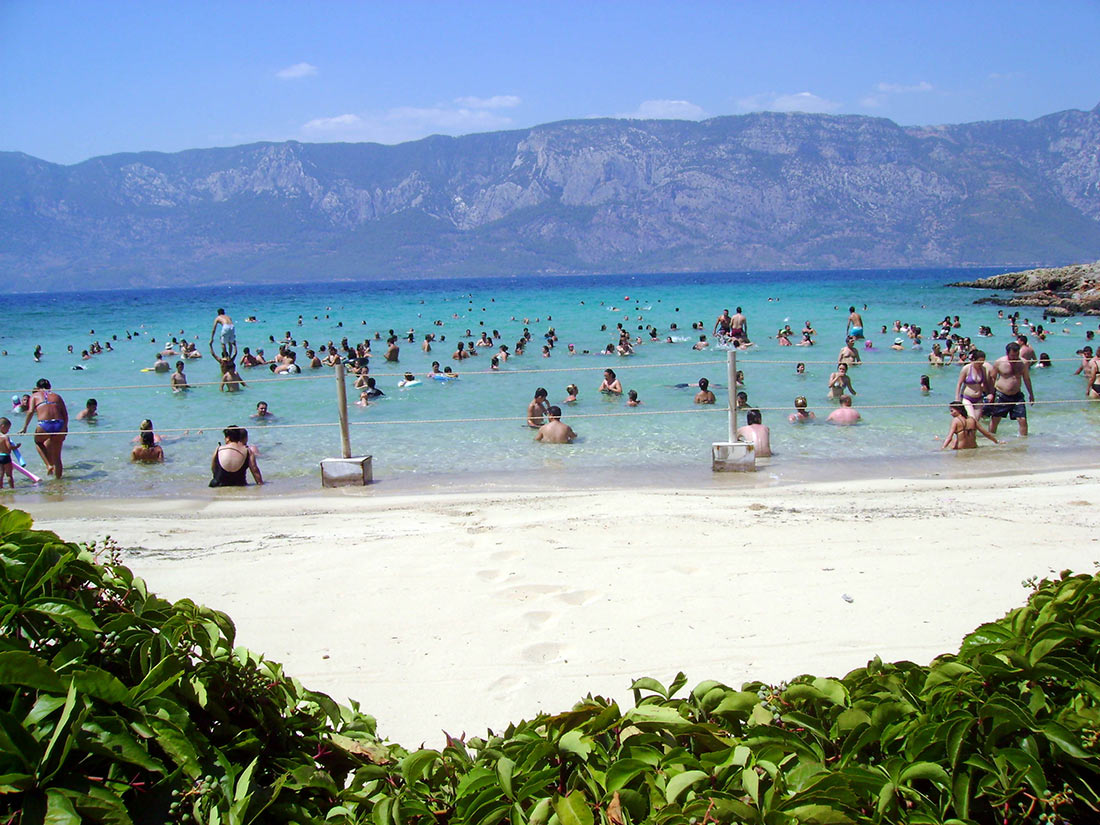 Ancient city of Kedrai
On the island of Cleopatra there is an ancient city of Kedrai. The remains of the necropolis, the temple of Apollo and the amphitheater are well preserved among its ancient buildings. According to some sources, athletics festivals were held on the island in honor of Apollo.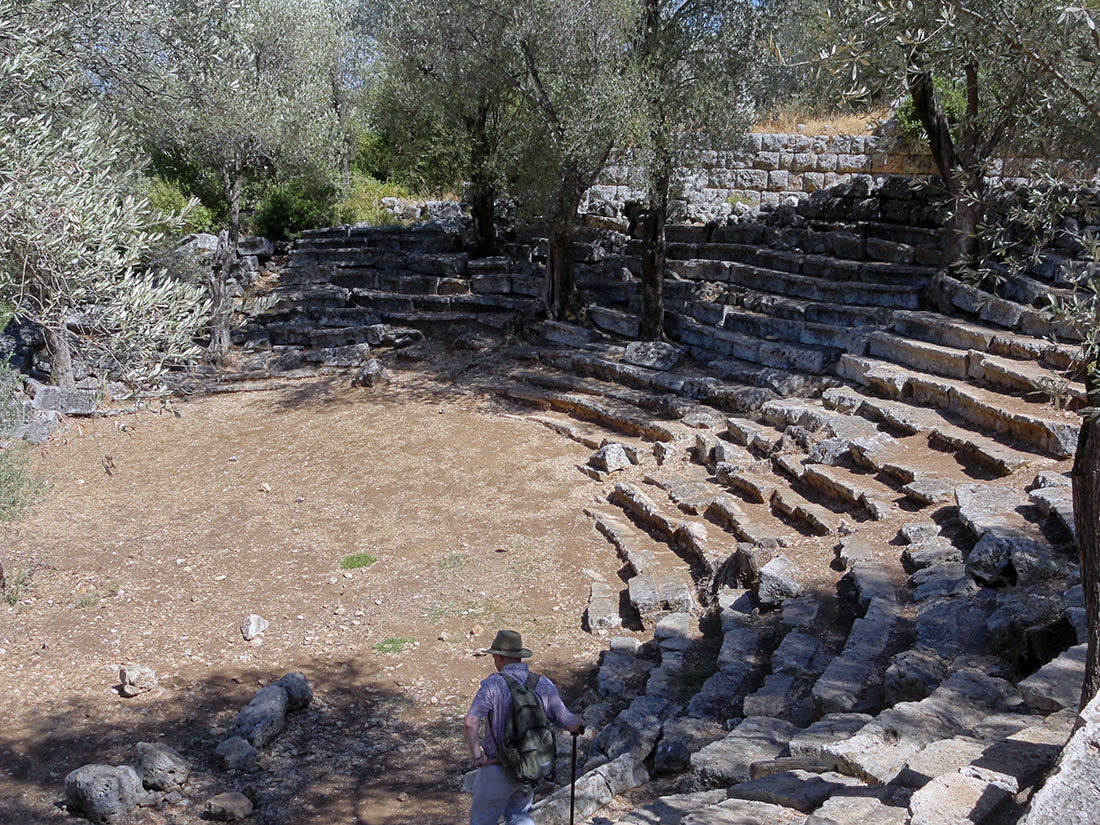 The island, covered with olive trees, has the remains of an agora, a theater and an ancient harbor from the Hellenistic and Roman periods. Artifacts dating from the Persian and Roman periods have been found here as well. So if you love history, and not just a beach holiday, Cleopatra Island will be the perfect point on your itinerary.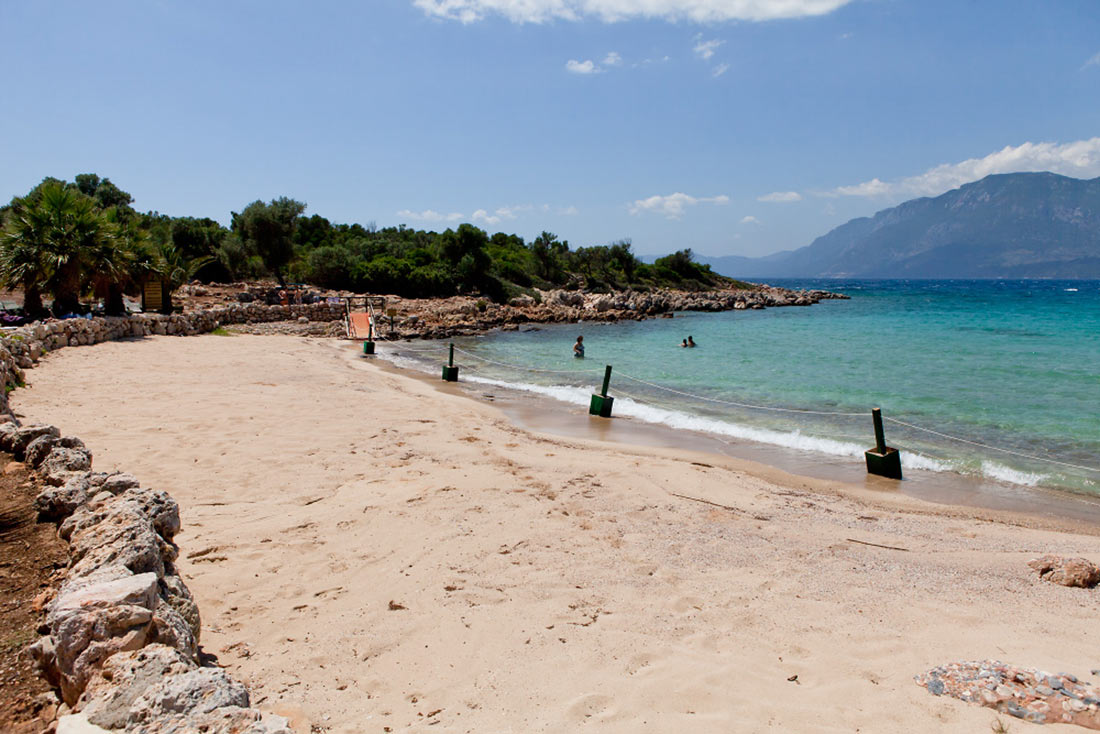 How would you rate this place?
Island of Cleopatra (Sedir Island) on map: