Bavaria, like no other state in Germany, is famous for its castles and palaces. The magnificent Neuschwanstein and the nearby exquisite Hohenschwangau, the "golden" Herrenchiemsee, the impregnable fortresses of Coburg and Plassenburg… The list goes on and on. Amidst this rich architectural and cultural heritage, special mention should be made of the buildings constructed for the Mad King Ludwig II. Among them is the lavish Linderhof Palace, located just a few dozen kilometers from the famous architectural and ski resort town of Garmisch-Partenkirchen.
Of the three palaces commissioned by the Mad King Ludwig II, Linderhof Palace was the only one completed during his lifetime. The other ambitious projects were finished after his death.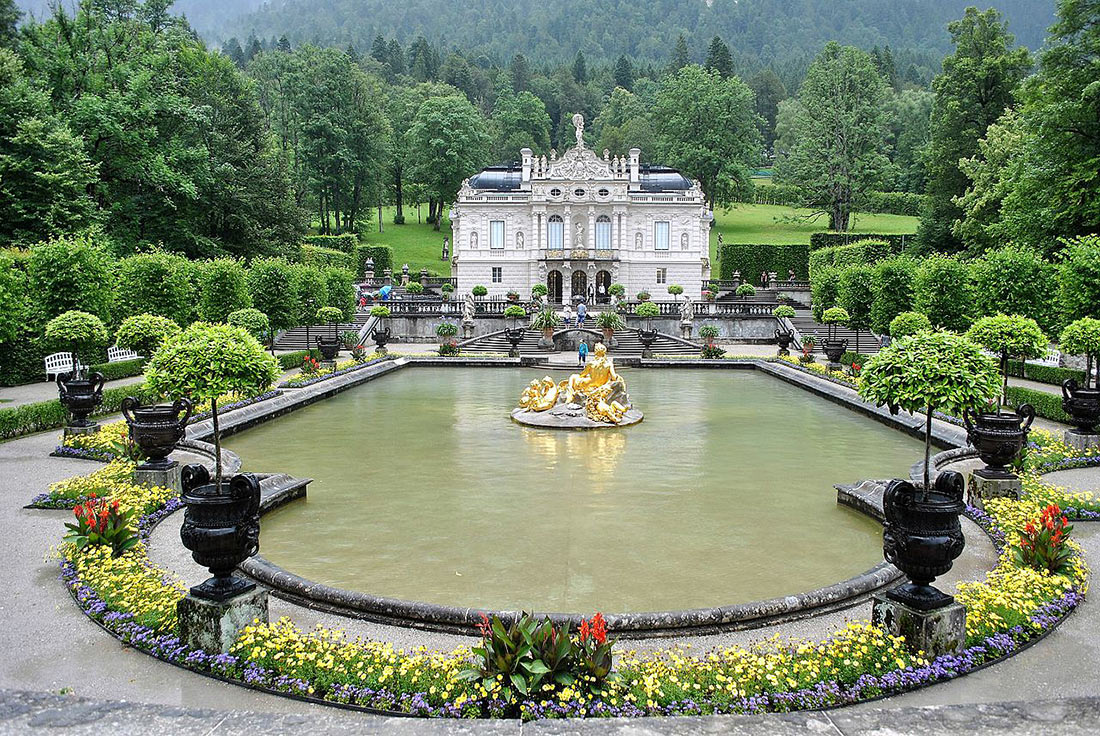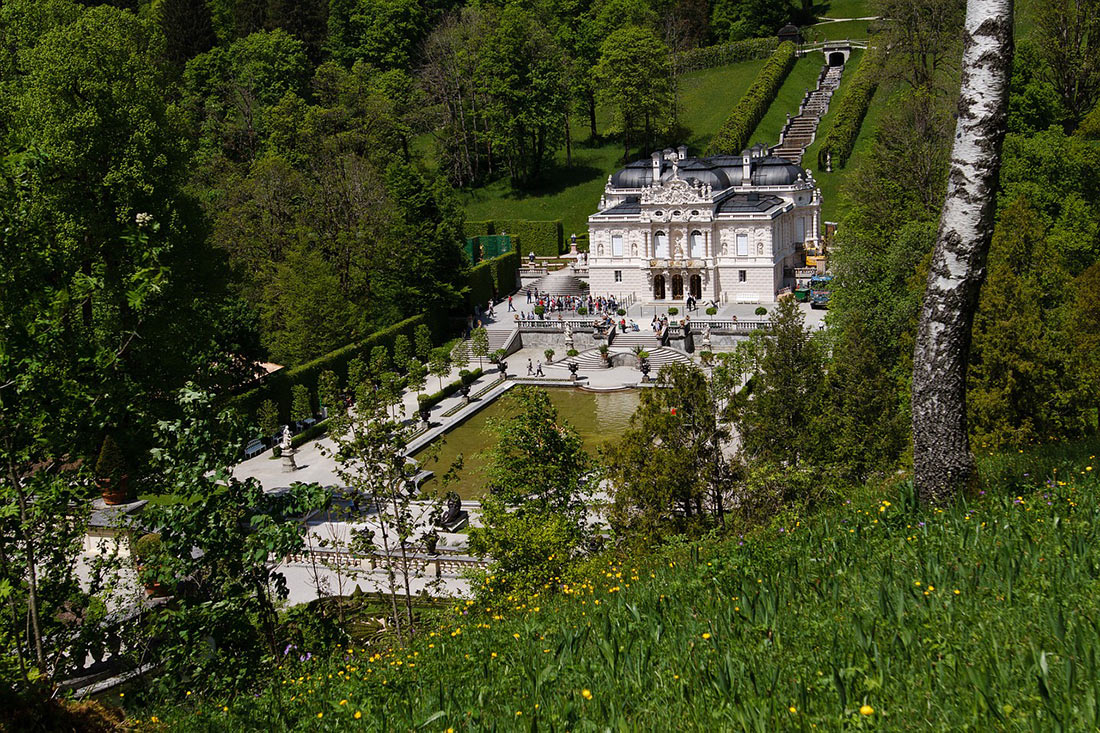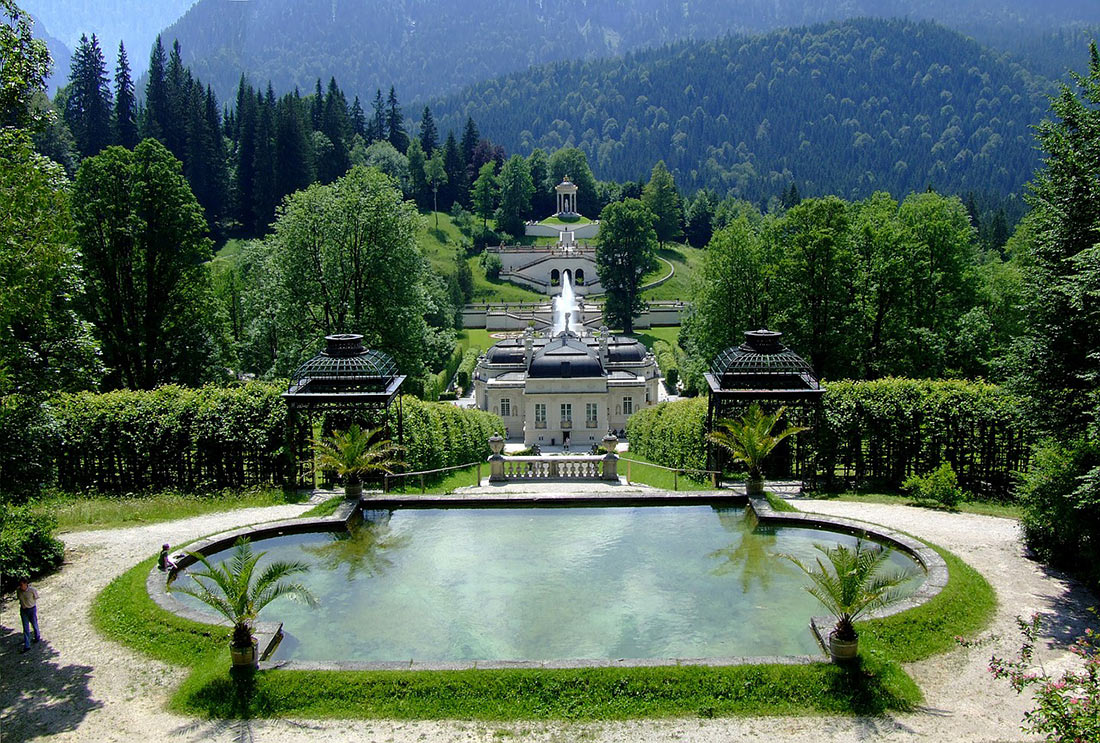 The palace derived its name from the tilia tree (German: Linde) that grows in its surrounding park. The small palace was constructed on the site of an old hunting lodge that belonged to Ludwig's father. In 1869, the lodge was dismantled to make way for the new luxurious building. In the same year, Ludwig acquired the adjacent land from a Benedictine abbey to create a truly royal structure.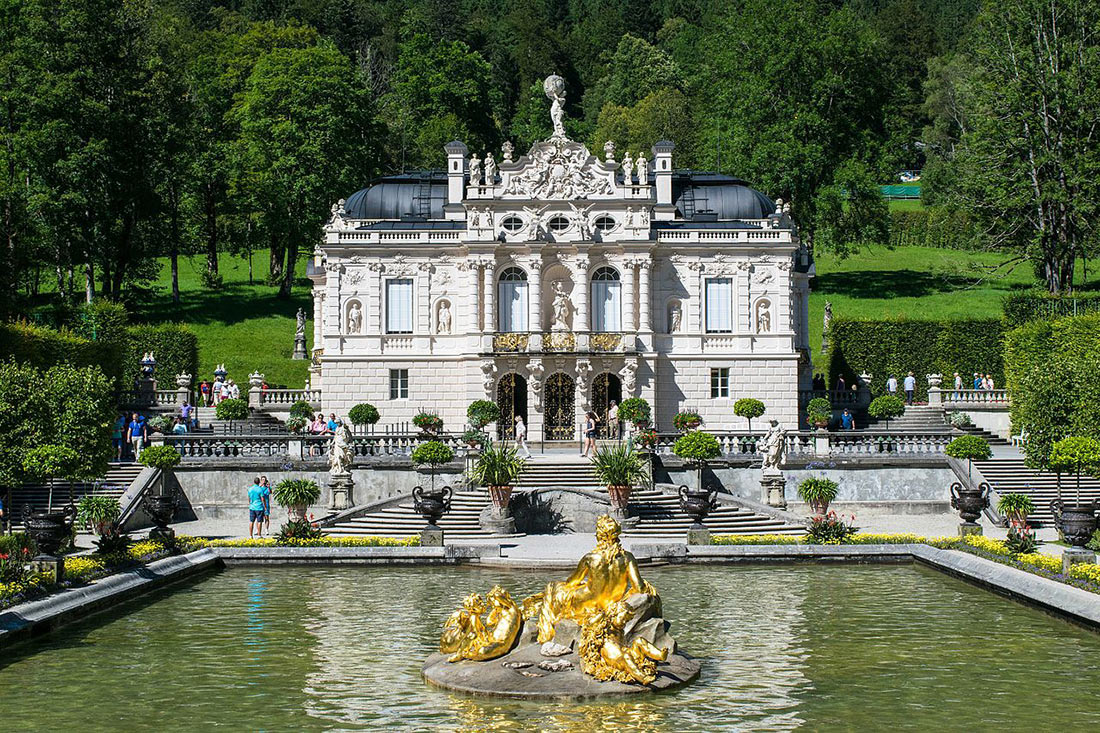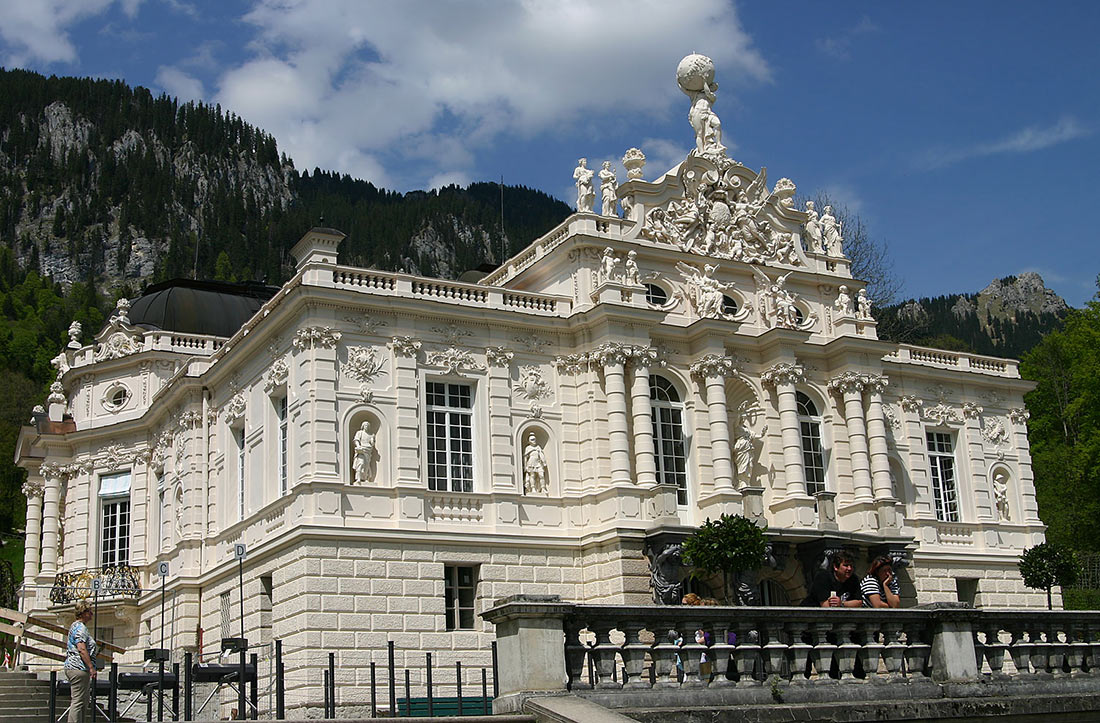 Initially, Ludwig planned to build not a splendid residence to entertain guests but rather a secluded retreat, akin to the Petit Trianon, which served as a sanctuary for Marie Antoinette. Under the guidance of architect Georg von Dollmann, who also built Herrenchiemsee Palace, construction was completed by 1879.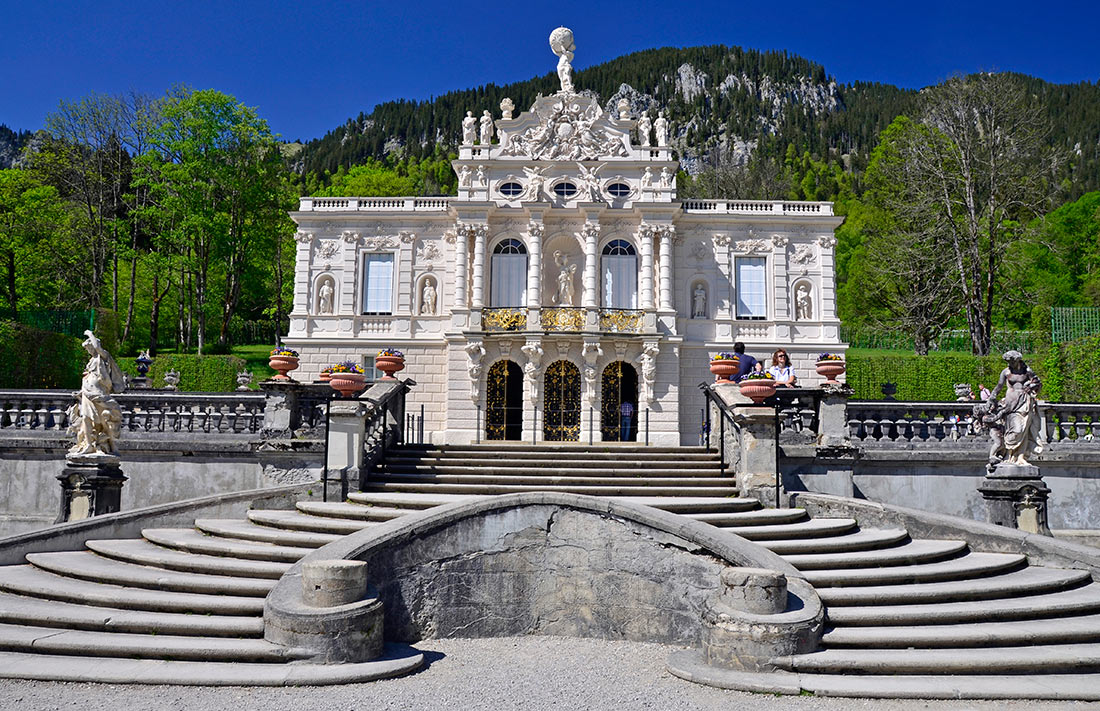 The dazzling whiteness of the walls and the astonishing combination of Rococo and Baroque styles create an elegant and mysterious image of the palace. Its luxurious green gardens and dense forest beautifully complement it, effectively hiding the nearby Ammergau Alps nature reserve from prying eyes.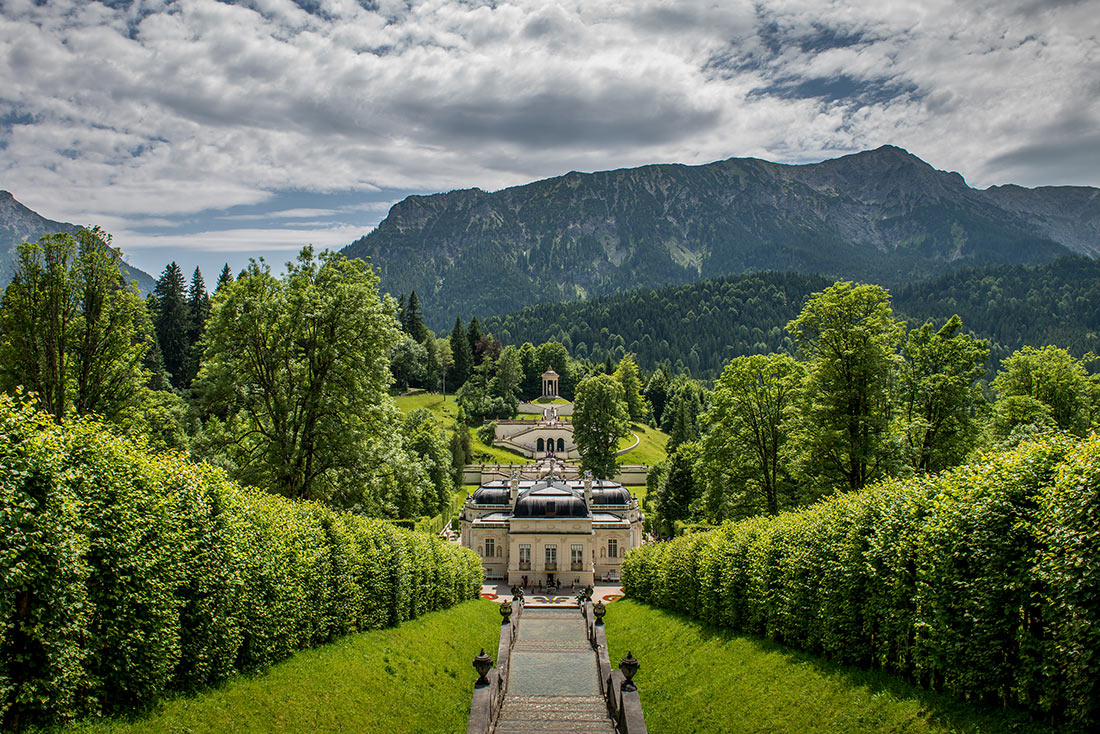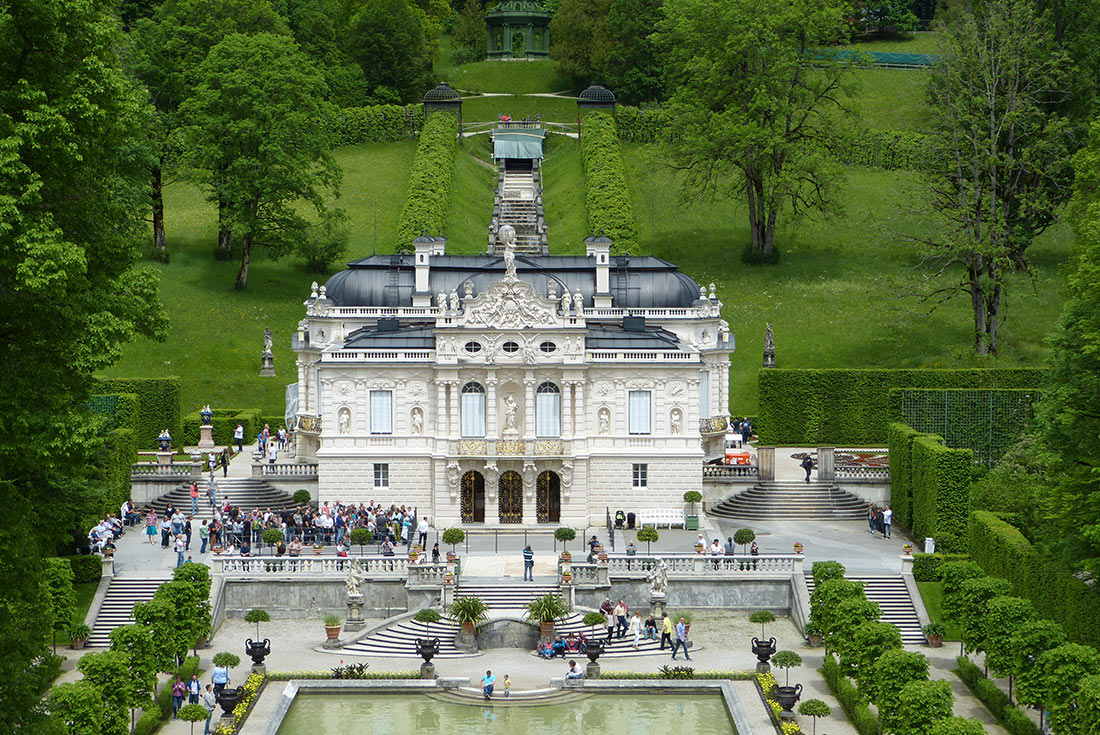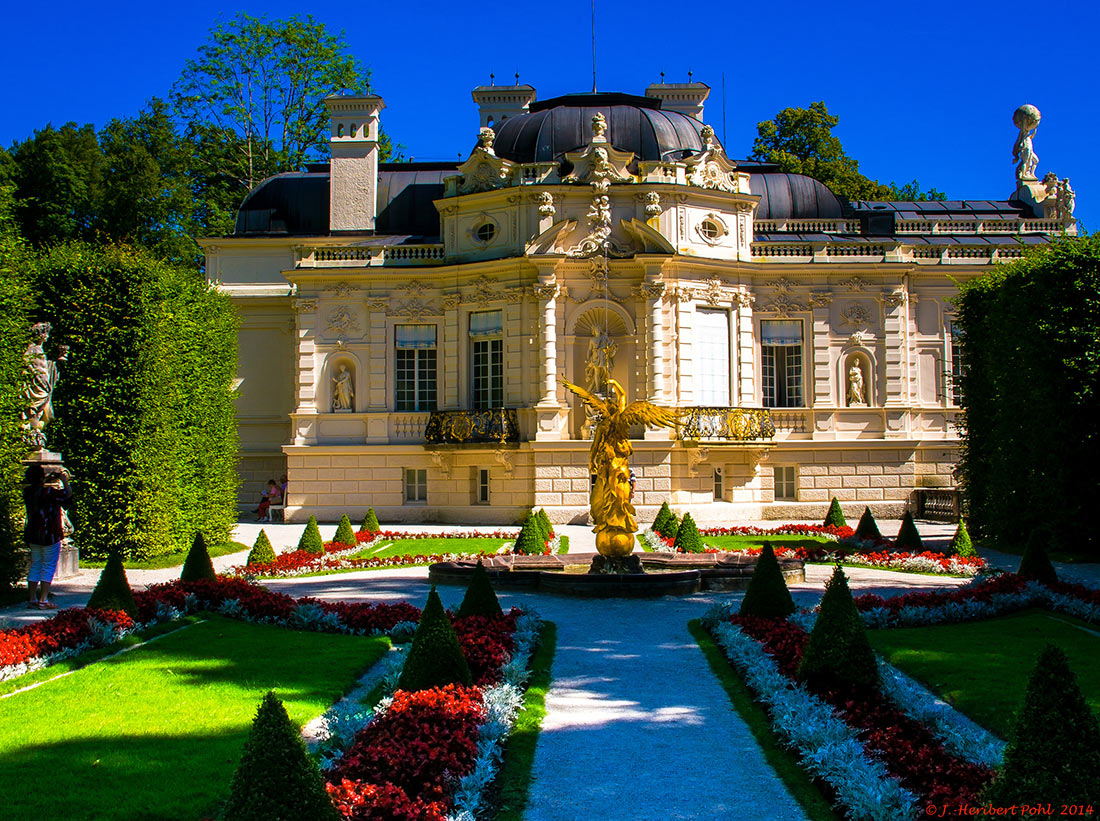 The lavish interior of Linderhof Palace consists of 10 symmetrically arranged halls. The Palace of Louis XVI served as inspiration for the rich interior decoration in the Baroque style. Portraits, statues, mirrors, gilding, blue textiles, tapestries, woodcarvings, stucco work, paintings — everything here exudes opulence.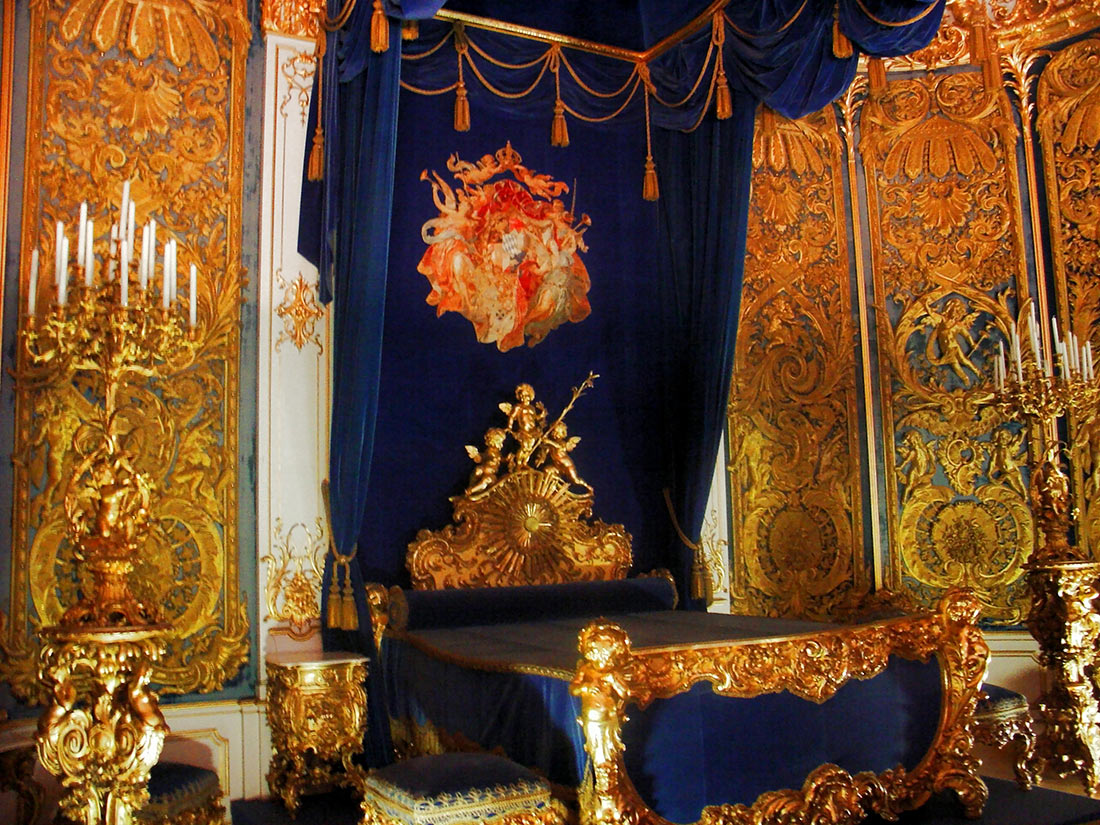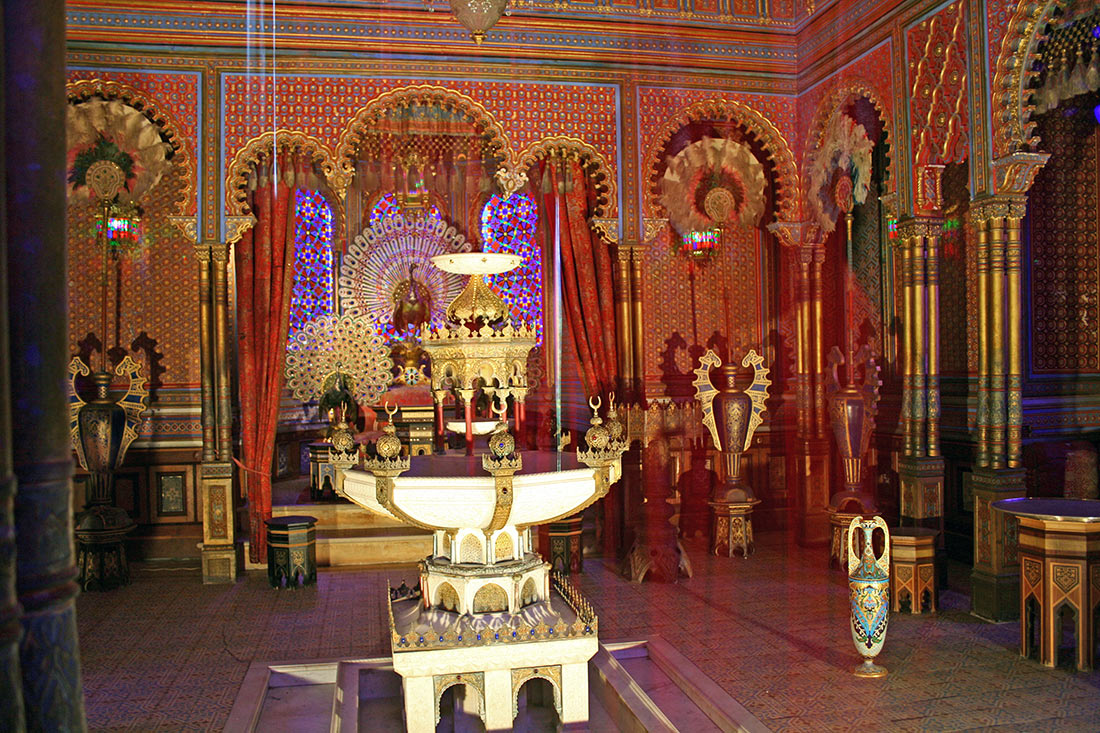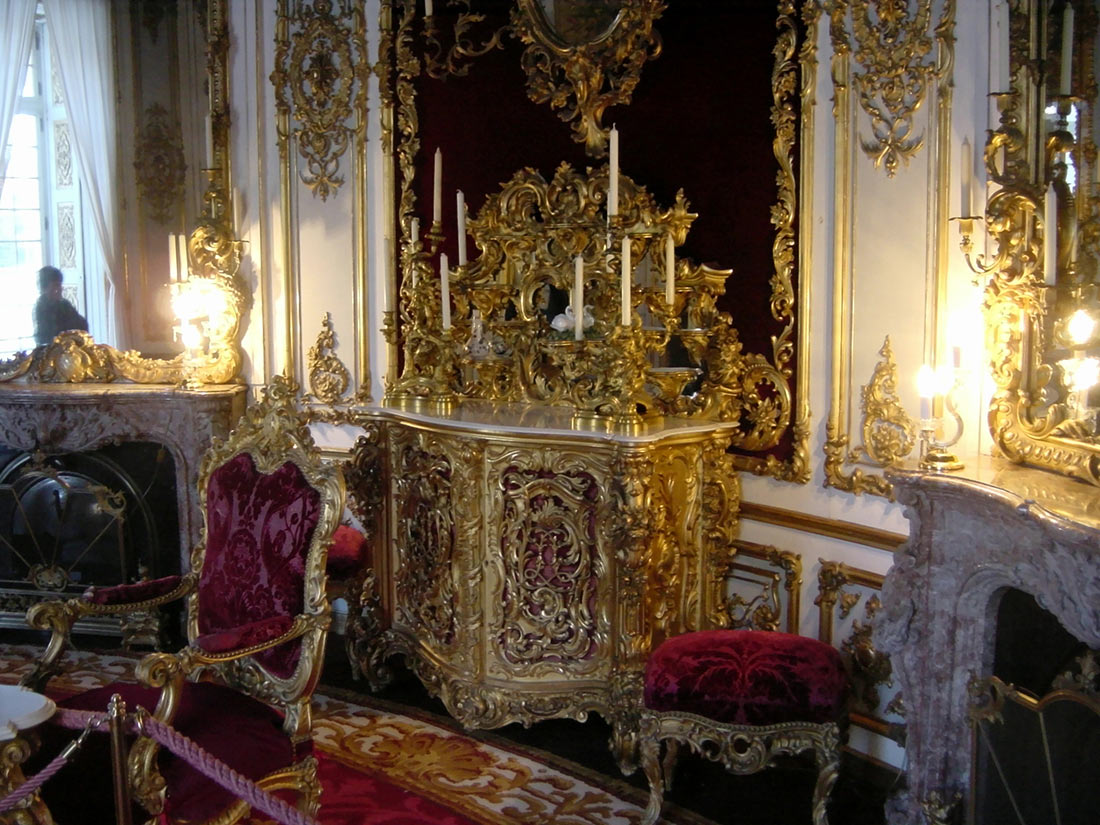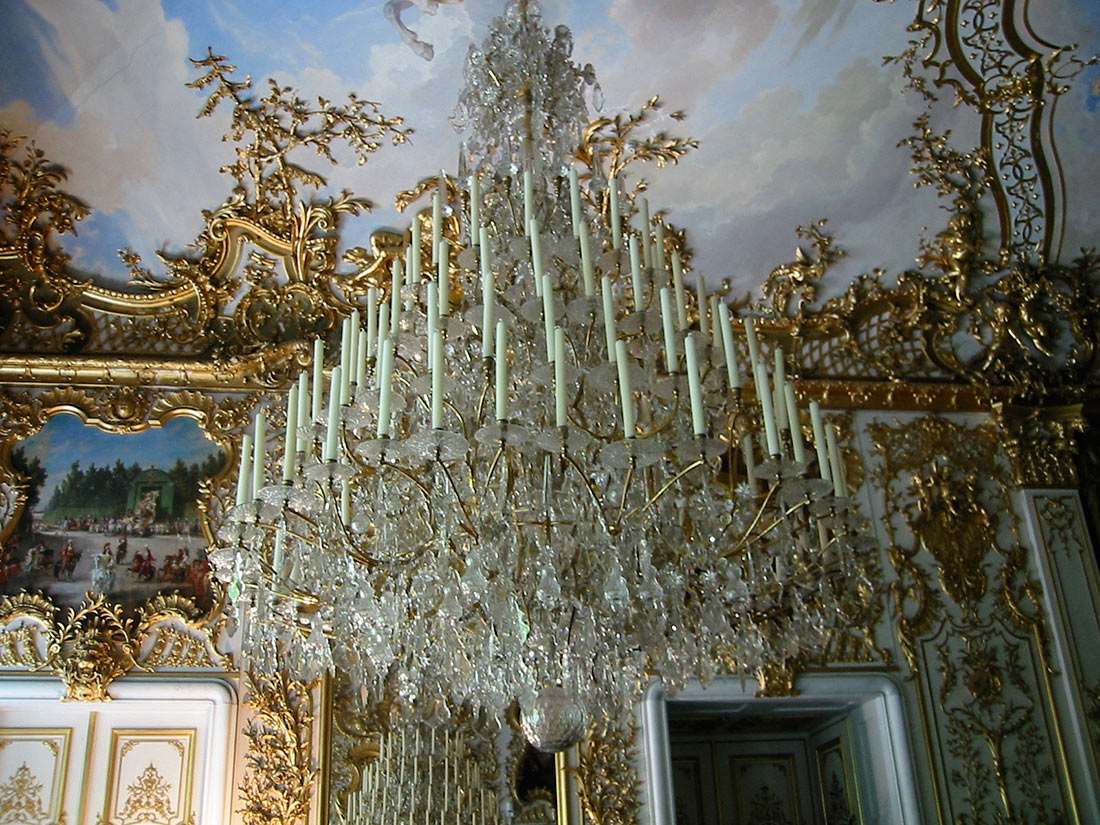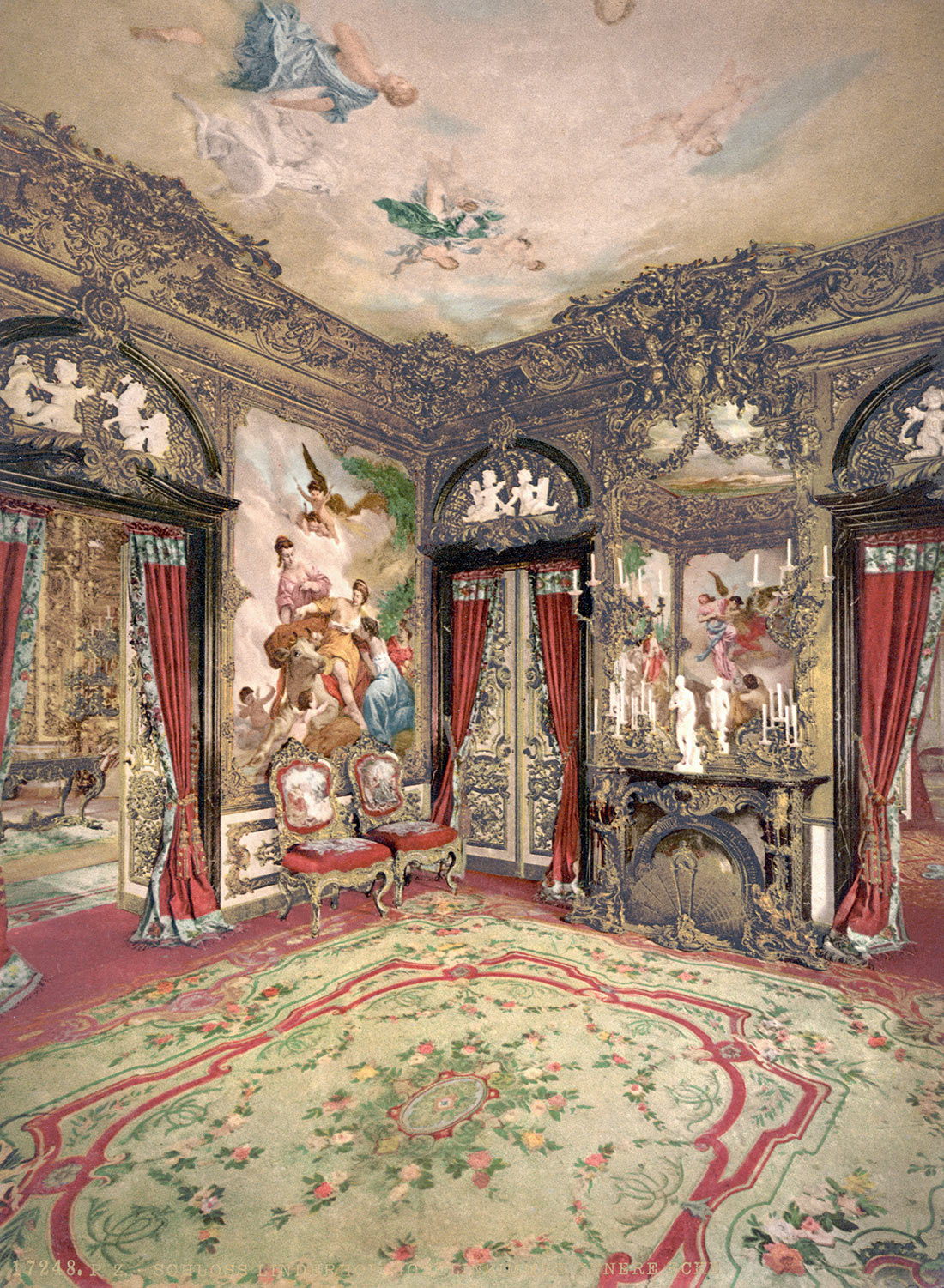 The palace features ivory candelabras and ostrich feather carpets. Inspired by Versailles, Ludwig created a mirrored replica of the bedroom of "Sun King" Louis XIV and referred to himself as the "King of the Night." Like Neuschwanstein Castle, Linderhof was imbued with the artistry of composer Richard Wagner. Many rooms are dedicated to the themes of his greatest works.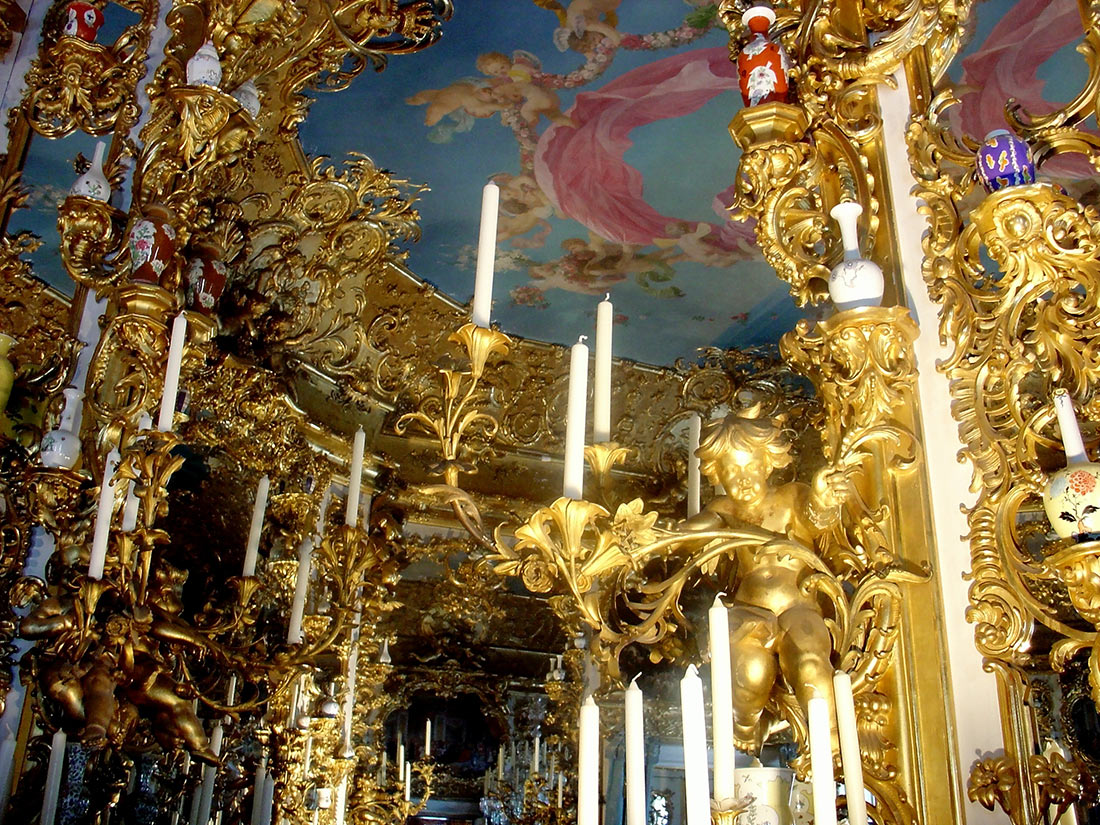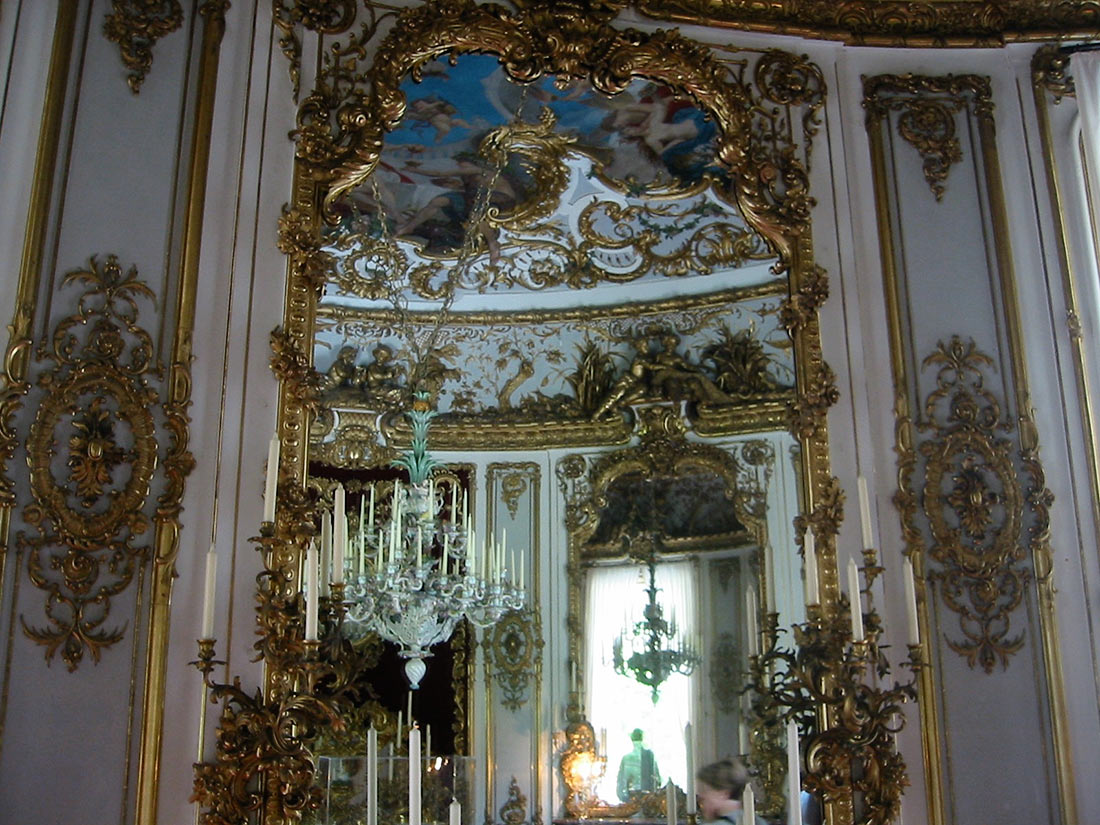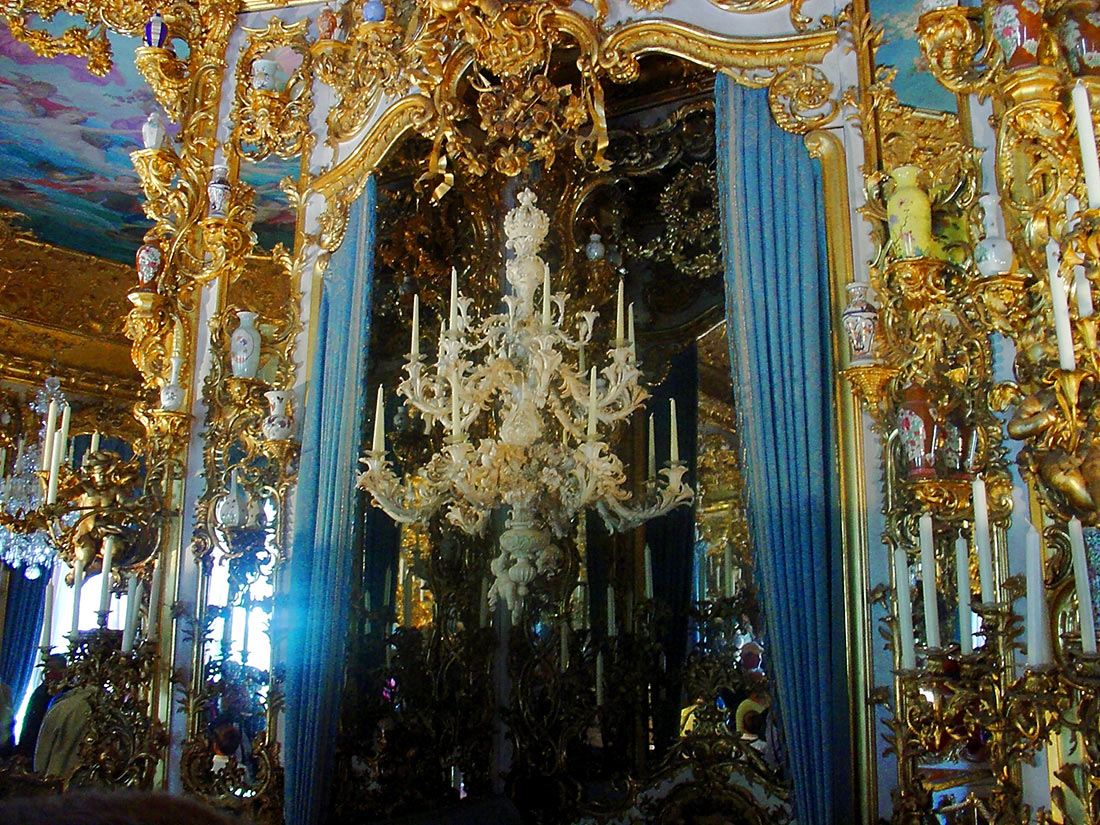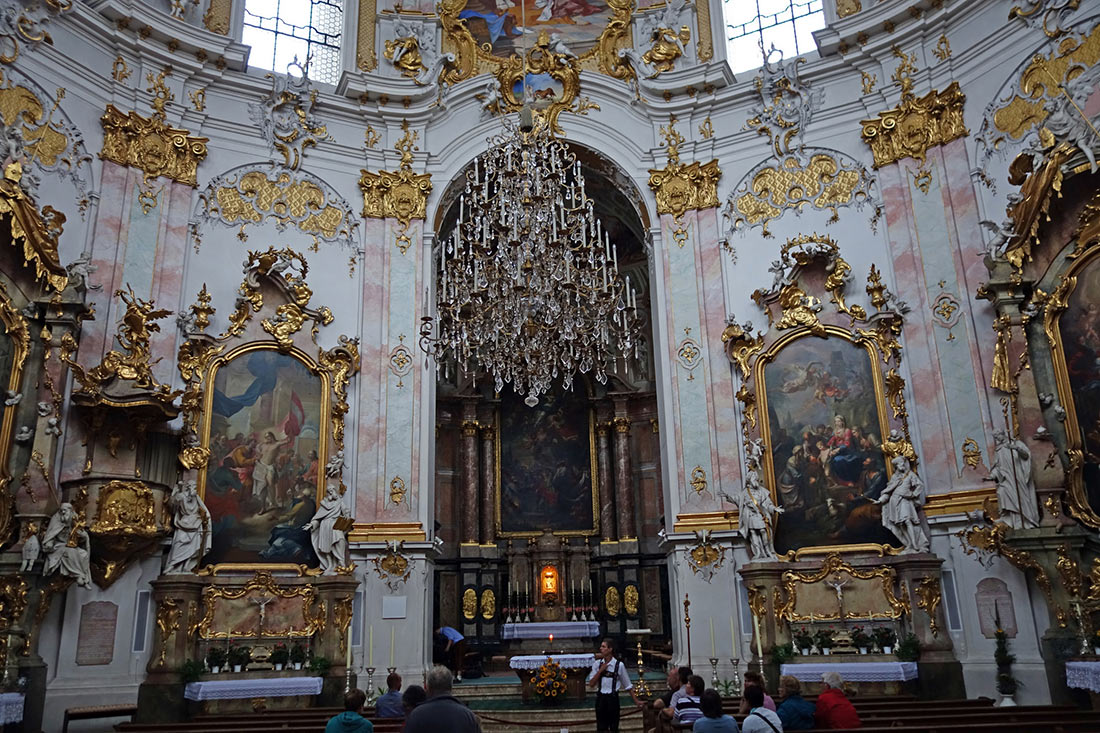 In the wooded mountainous landscape, Ludwig created vast ornamental gardens, drawing inspiration from various countries and eras. Perhaps the most extravagant is the Venus Grotto — an artificial cave with a pond and waterfall. Ludwig loved to row in a golden boat. The grotto was illuminated by the world's first electric power station, and the water in the pond was heated by seven stoves.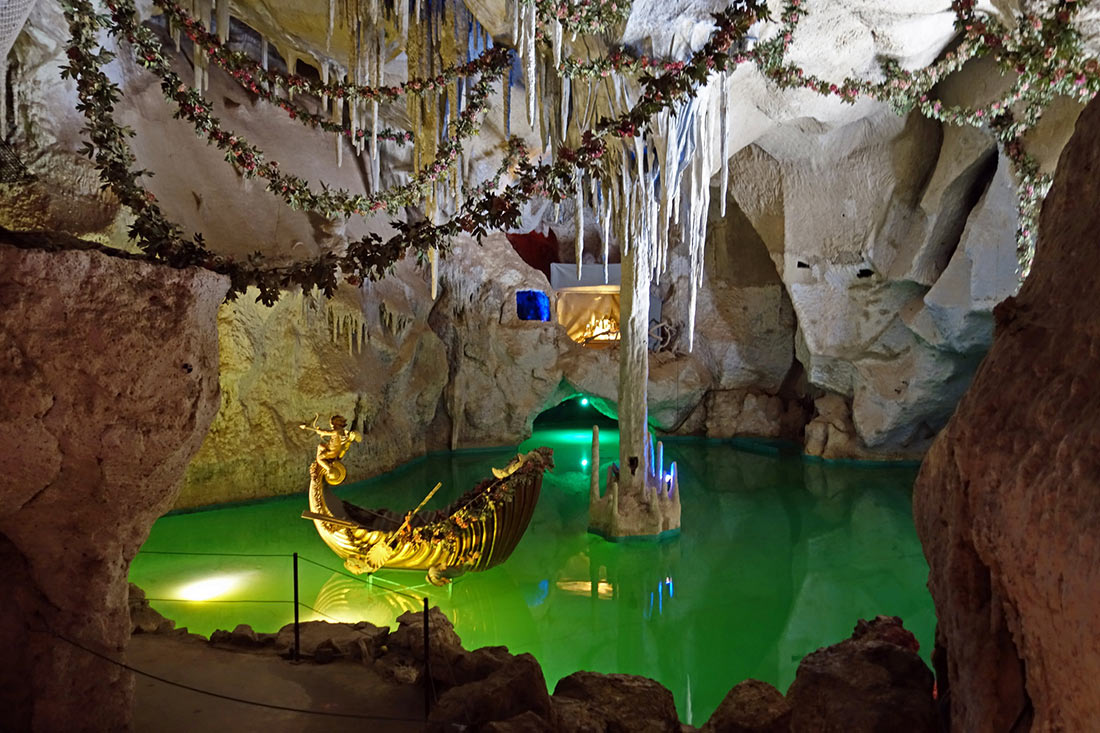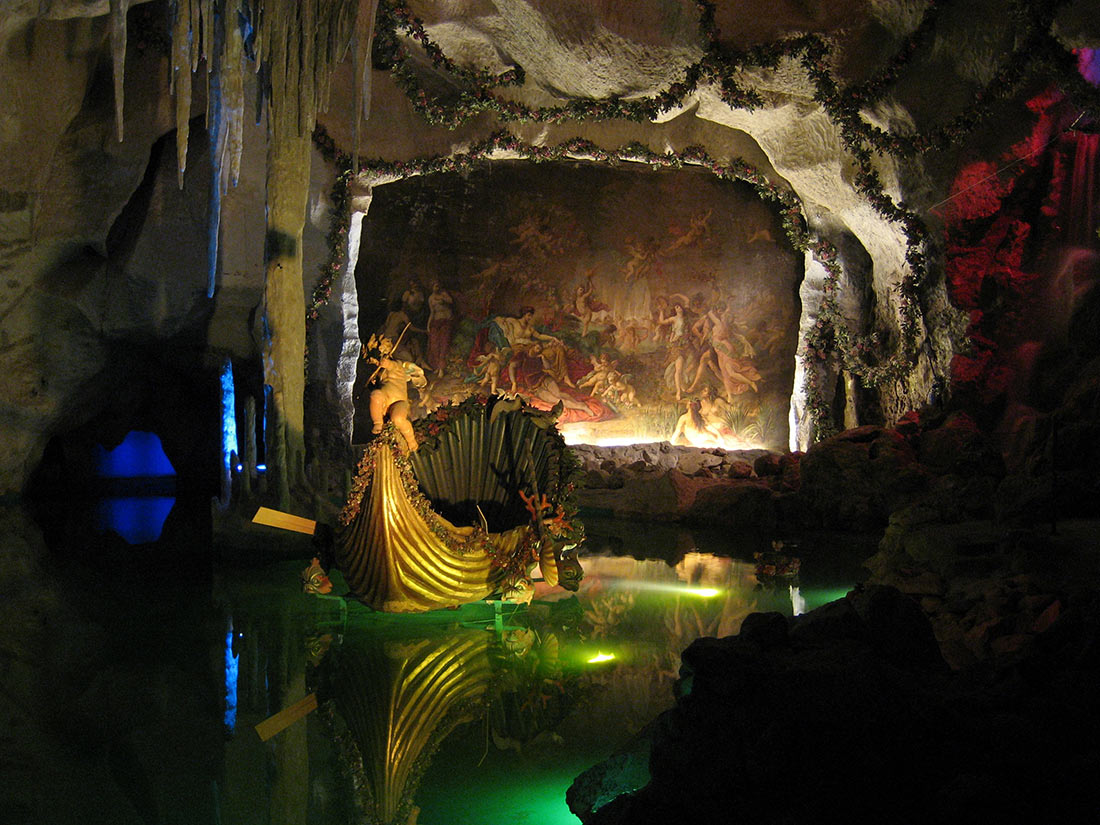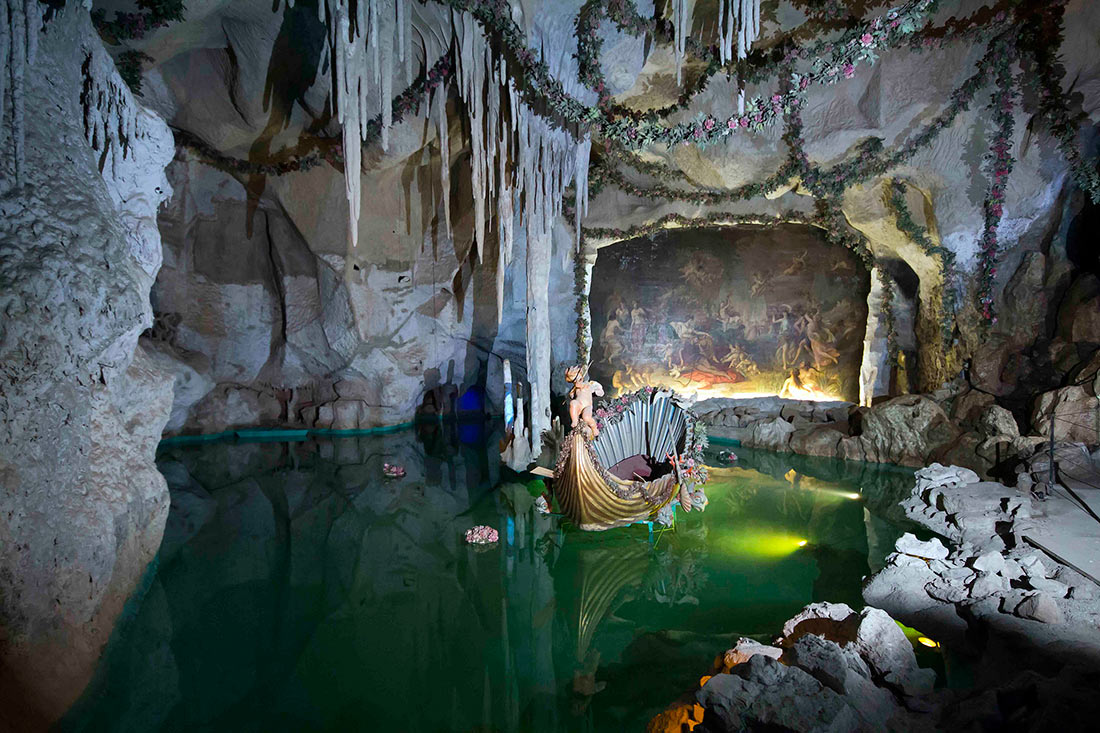 In 2016, restoration work began at the palace, initially planned to be completed in 2024. However, even during the restoration, Linderhof Palace continued to enchant visitors, evoking a sense of a magical fairy tale.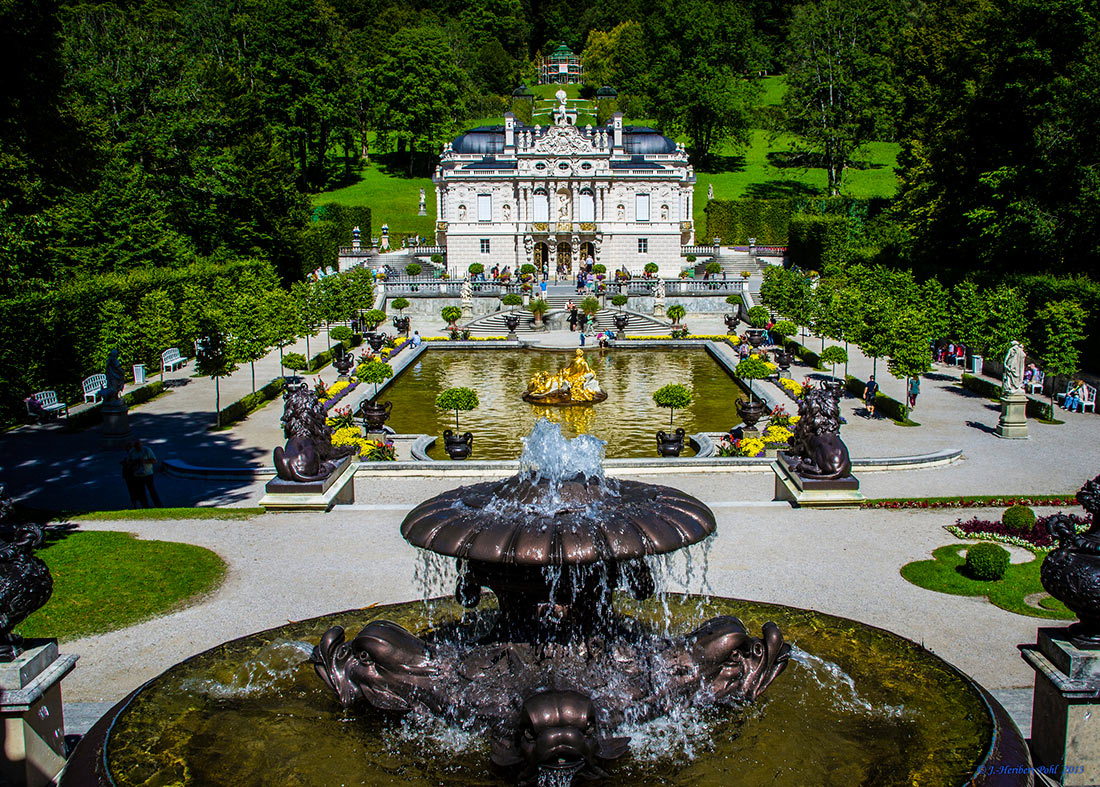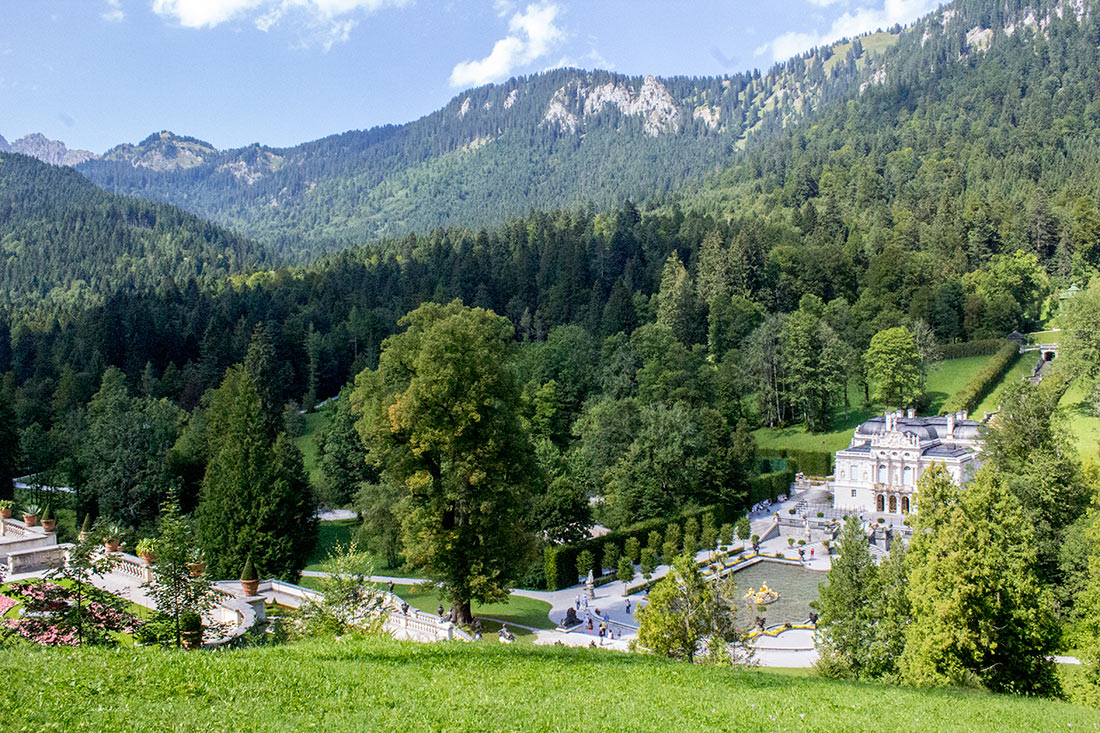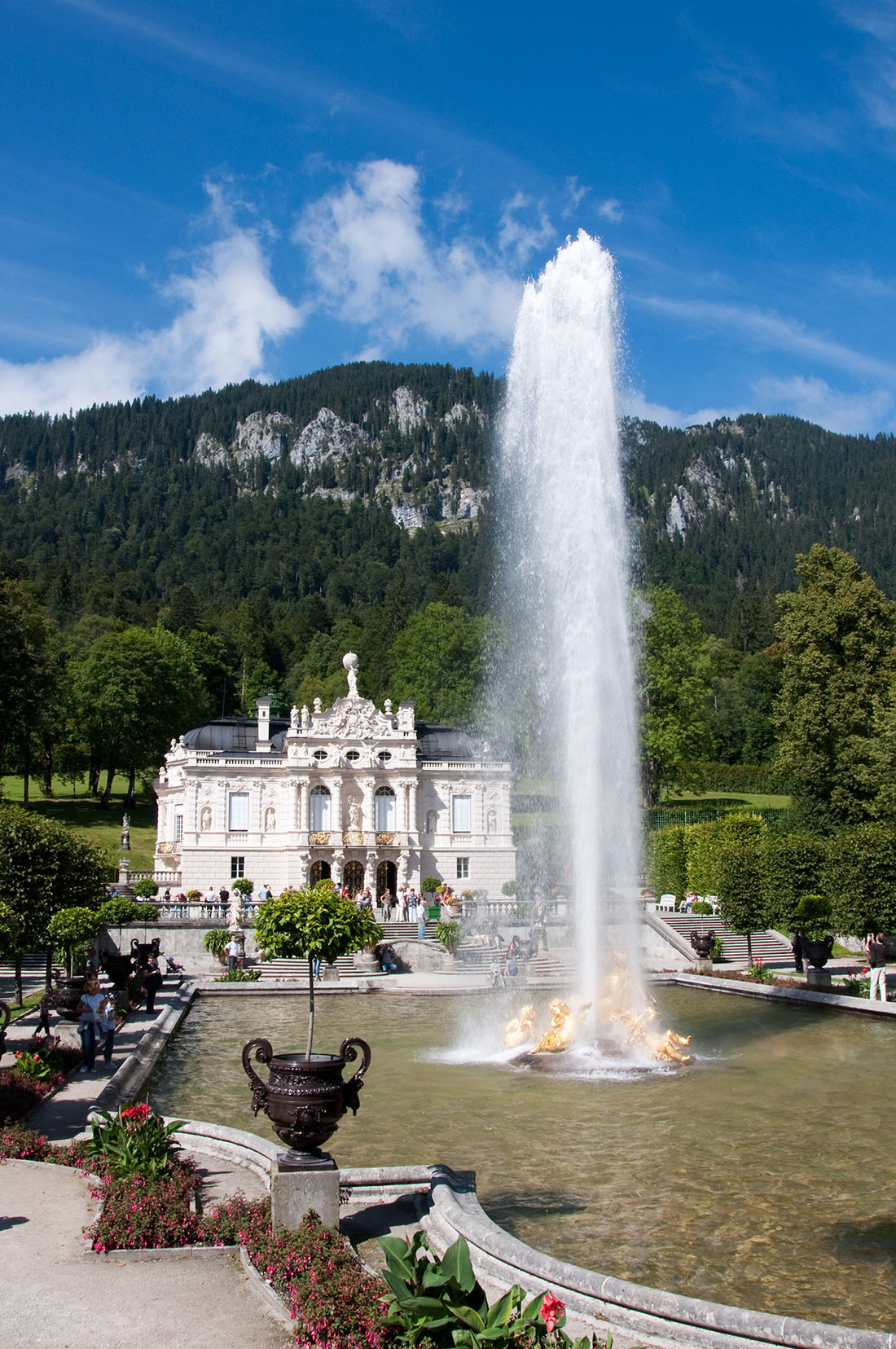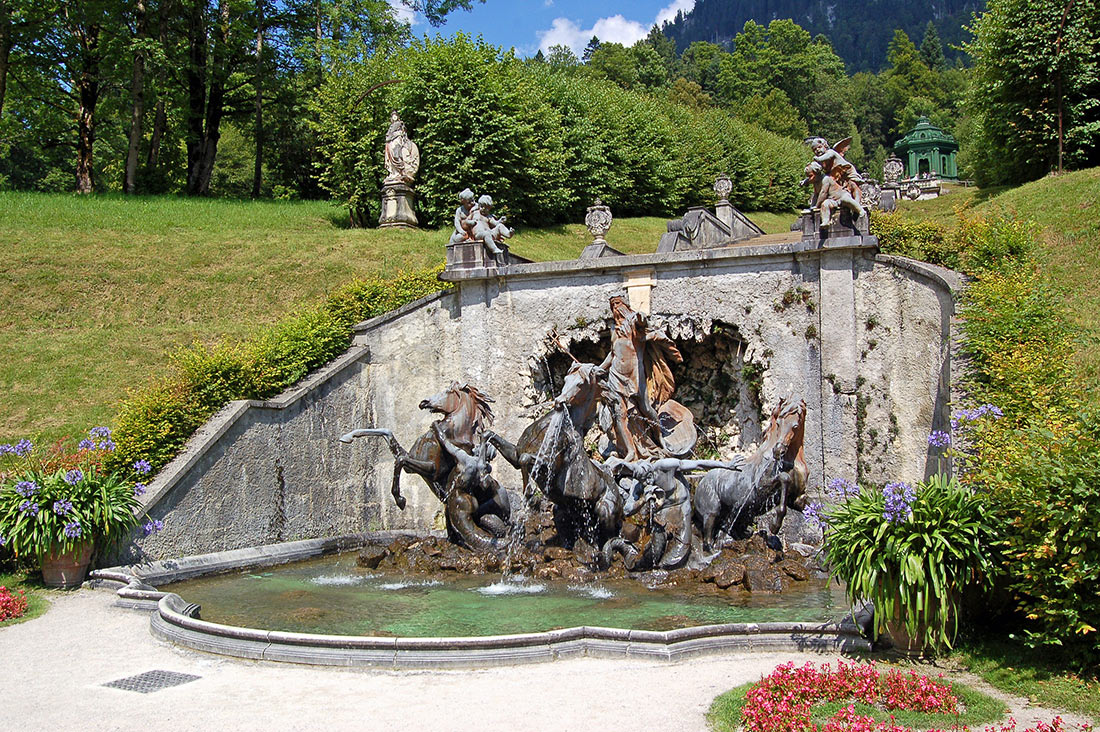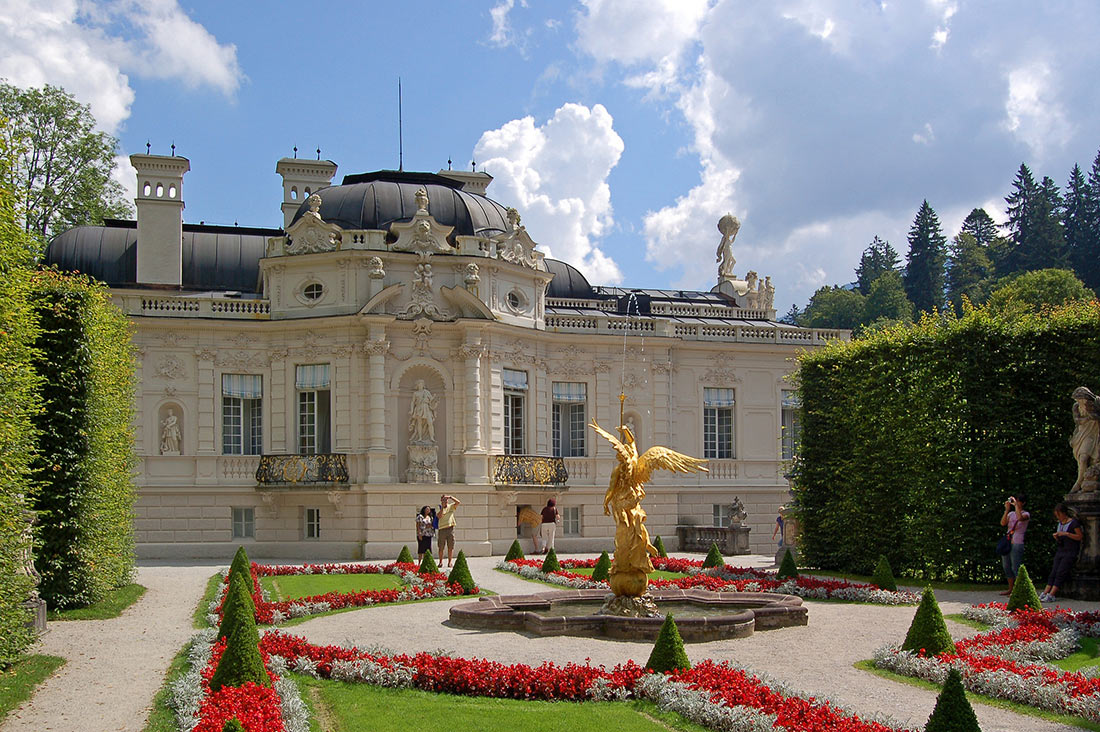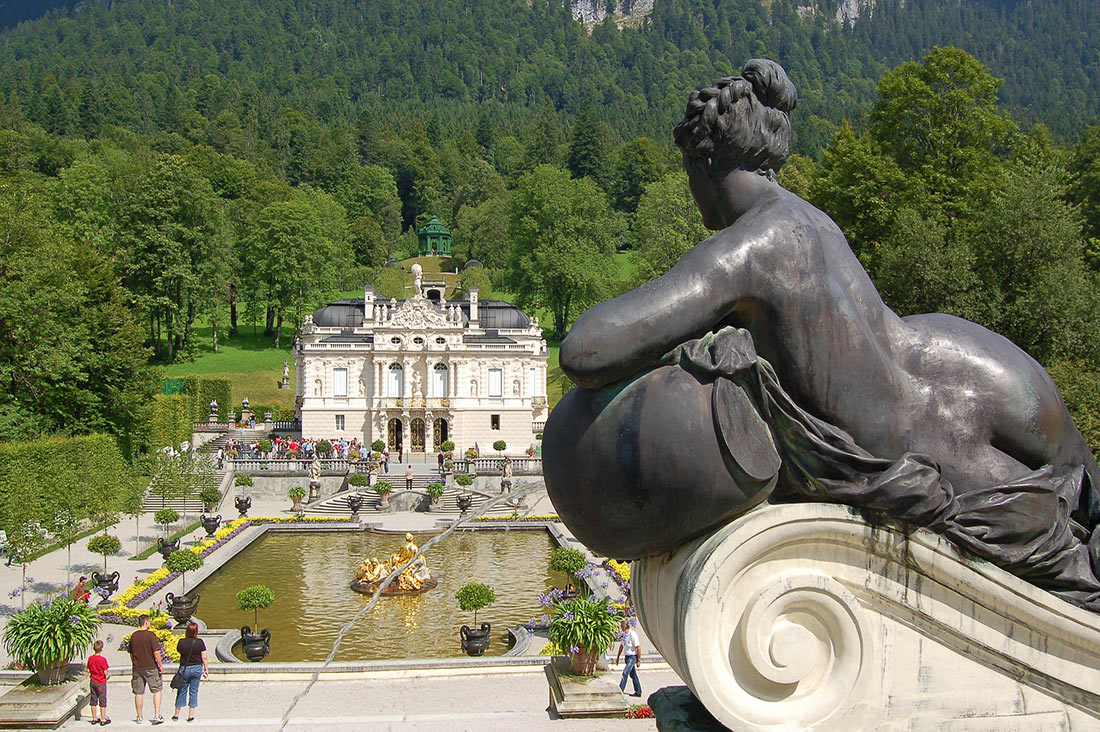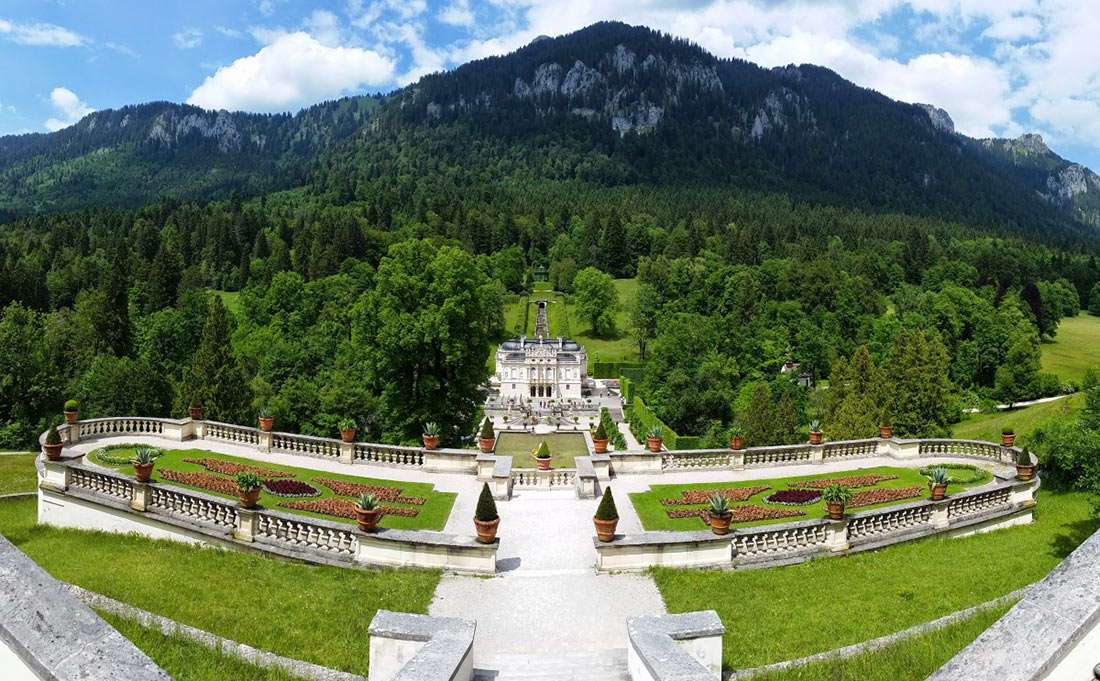 How would you rate this place?
Linderhof Palace on map: