Just a hundred kilometers from Amsterdam stands the picturesque Rosendael Castle. Its history began in the late Middle Ages, and since that time, it has retained most of the original interior and impressive furniture. The impressive building is surrounded by an elaborately landscaped park, and its water gardens are home to the famous cracker fountains that have delighted visitors for hundreds of years.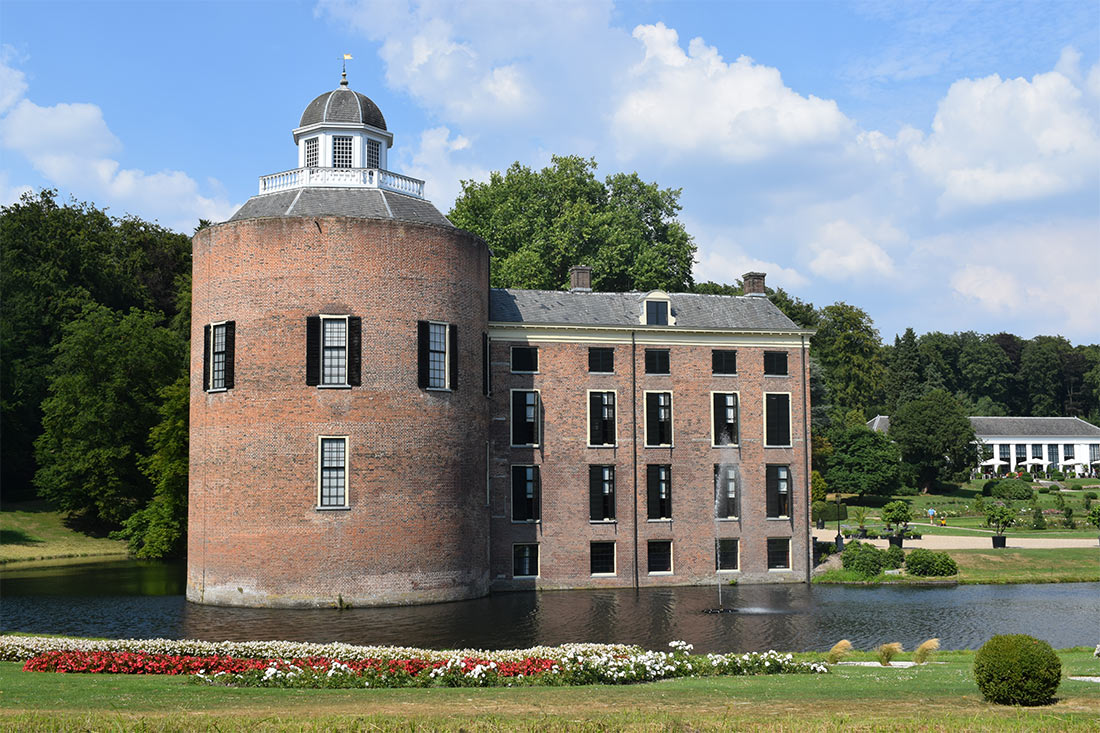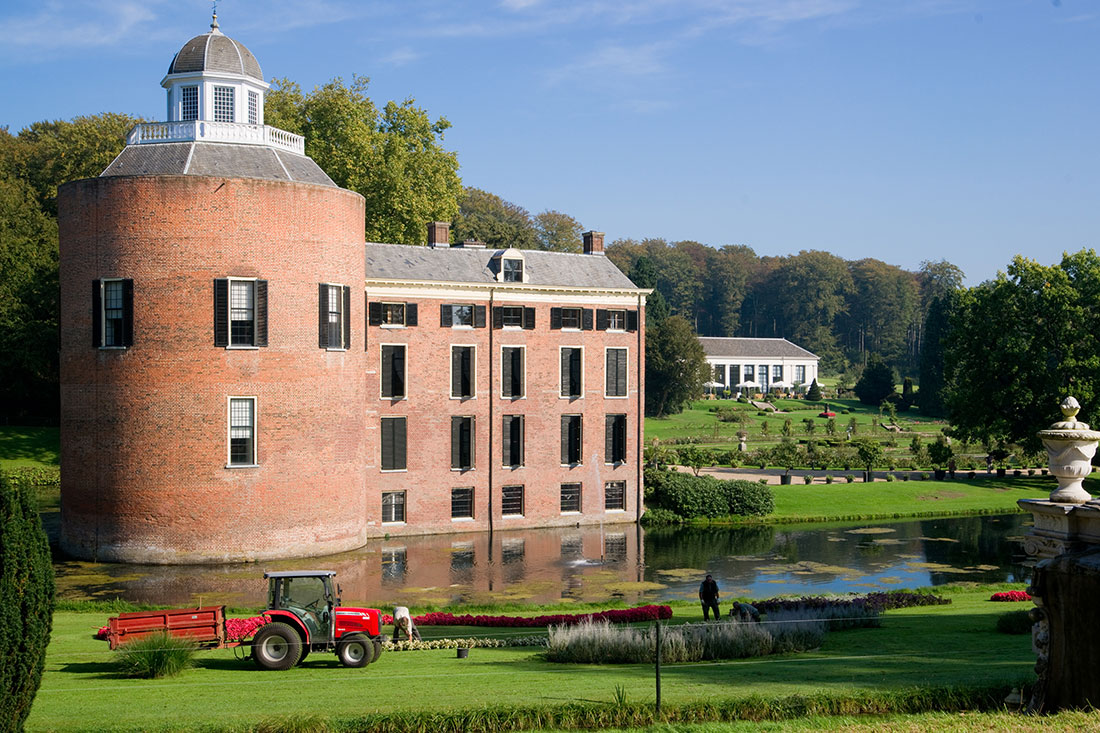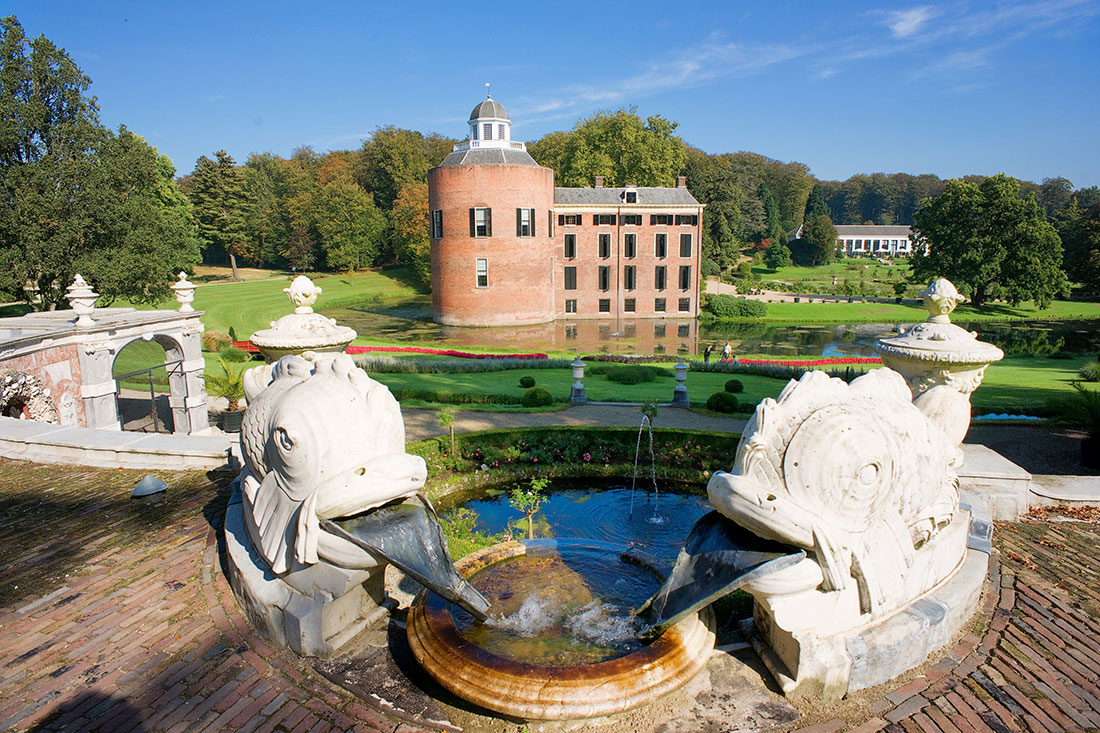 The history of Rosendael Castle, built by the Duke of Guelders, began in the late Middle Ages. Its picturesque keep originally stood 25 meters high and reached 16 meters in diameter, making it the largest tower of its kind in the Netherlands. Only the fortress remained from the original castle. Since 1722, work began on the construction of a house around the tower, strongly reminiscent of the Amsterdam buildings along the canals. The interiors of the castle give a fantastic glimpse of what life was once like in Dutch castles. Be sure not to miss the unique collections of furniture, silver and porcelain.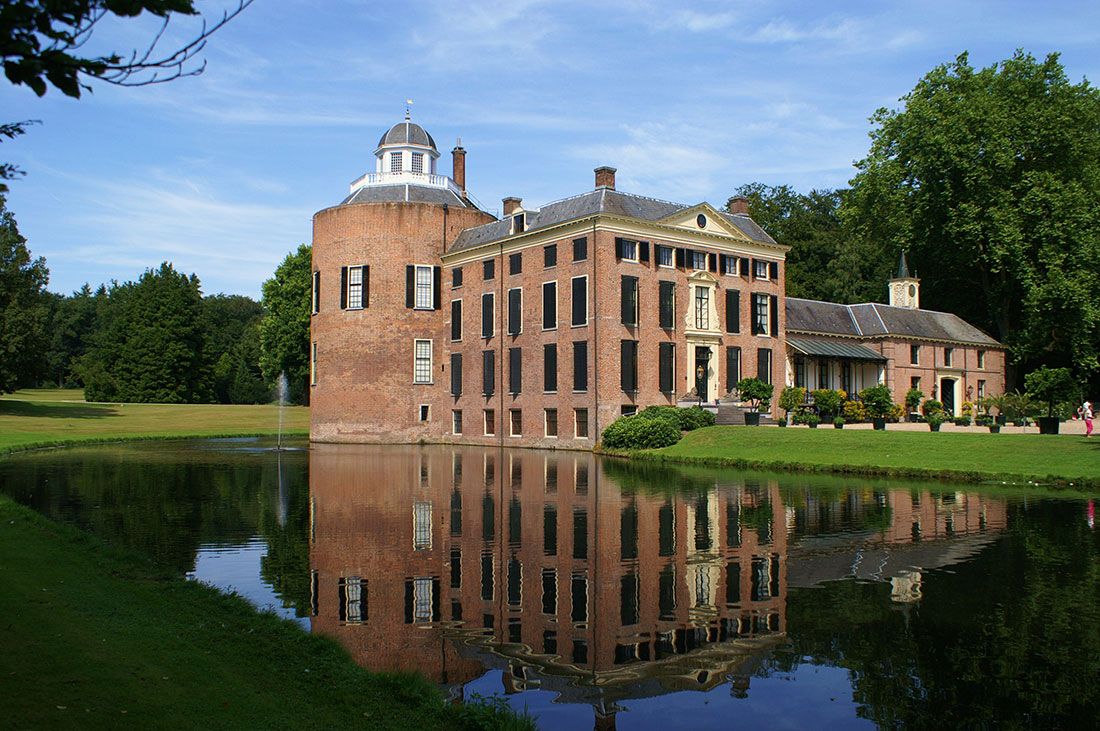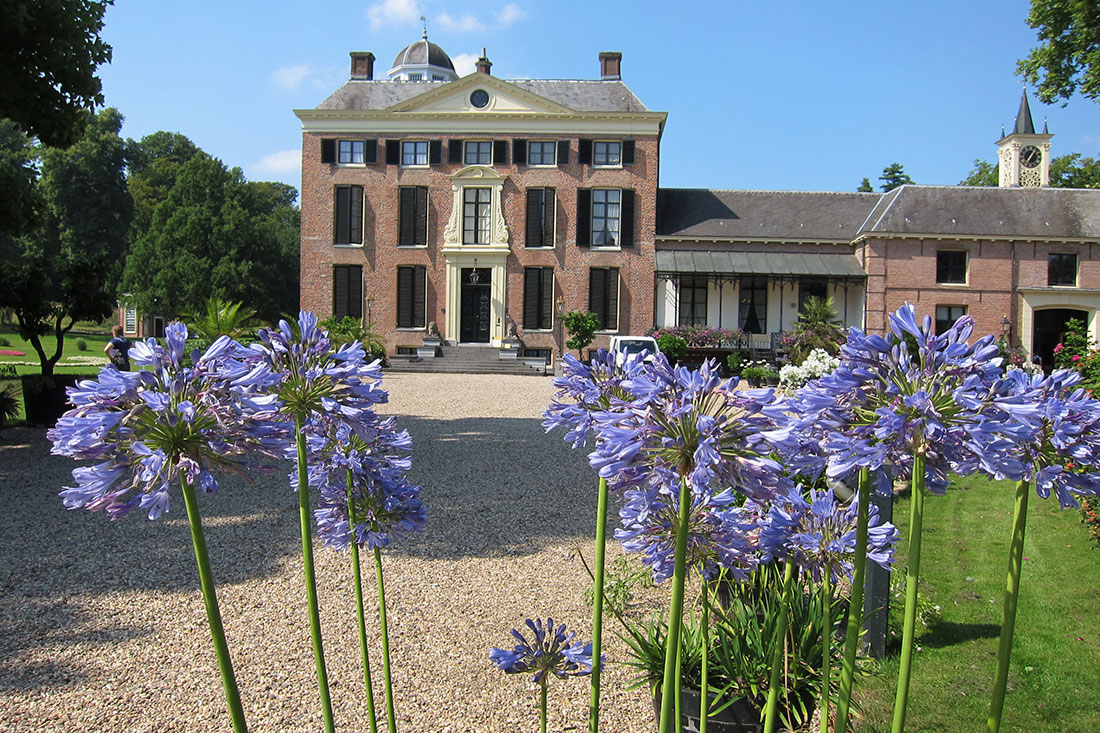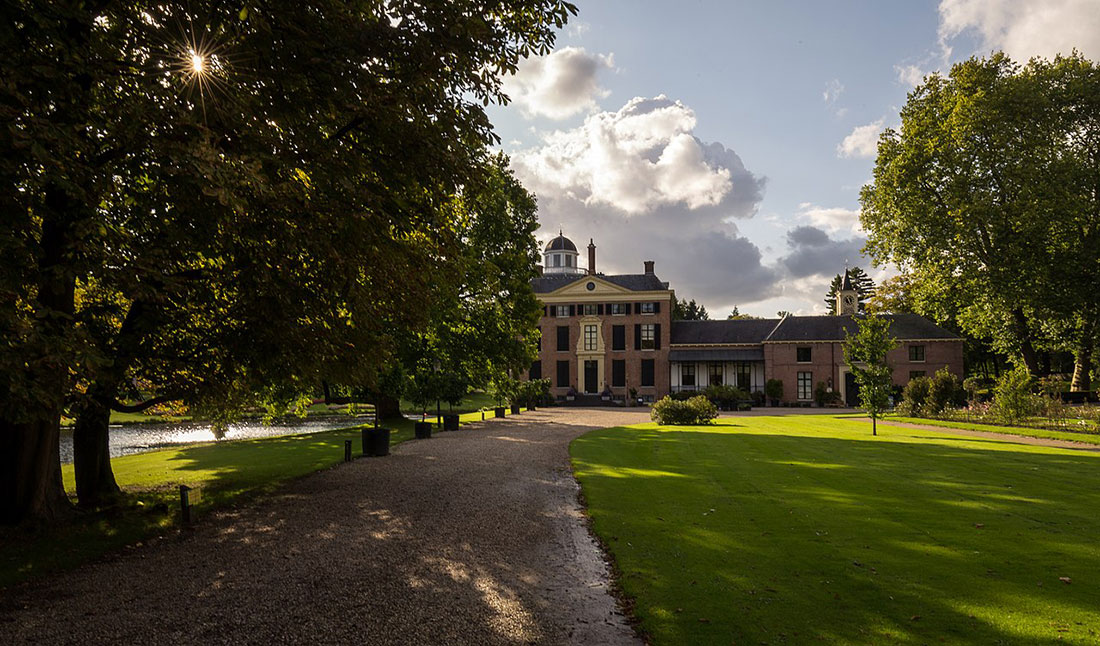 Built around 1300, the citadel belonged to the counts and later to the dukes of Guelders until 1526. Initially, the building consisted of an irregularly shaped tetrahedral building with a round keep as the southwestern corner tower. Of the 20 castles of the duchy, it was the favorite of many dukes due to its excellent location on the edge of the Veluwe moraine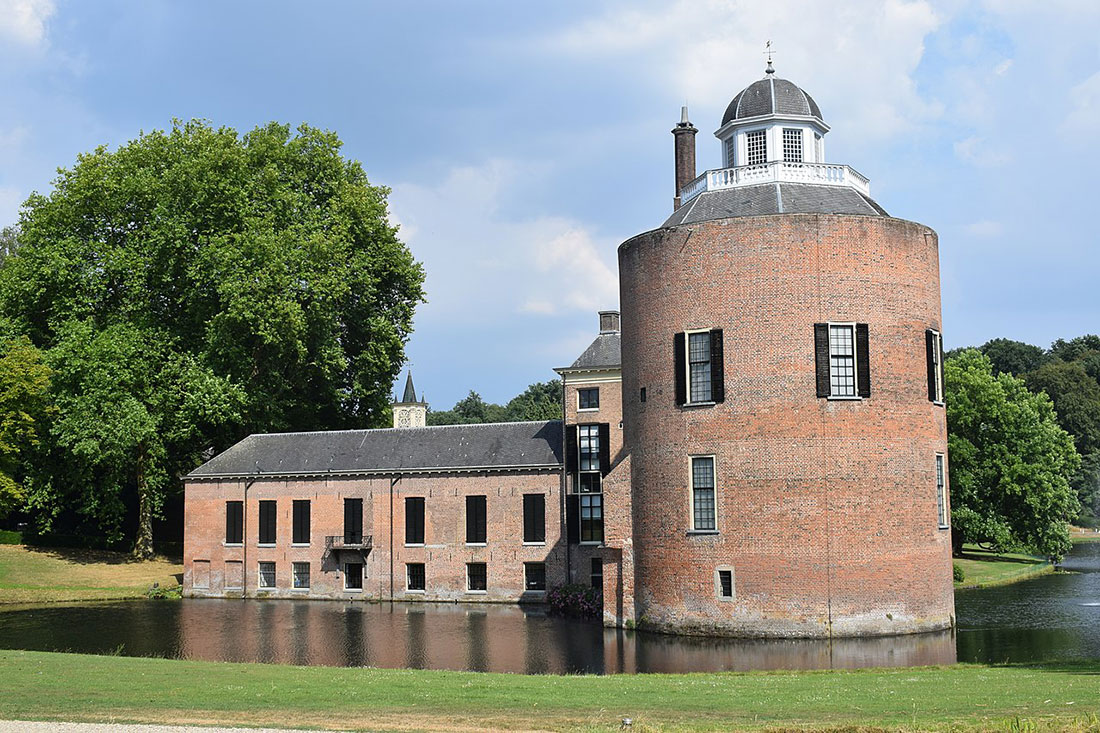 Rosendael Castle was the seat of the Counts and Dukes of Guelders for more than two hundred years, until it passed by inheritance into the possession of Lubbert Adolf Torck, married to the wealthy Petronella Wilhelmina van Hoorn. In 1721, Torck rebuilt the fortress, which had previously been on fire, making it more like a house. During the work, the luxurious garden that surrounds the complex did not stand aside. It was decorated by Daniel Marot. This period includes a gallery of shells, frogs, a tea pavilion, fountains and a waterfall with statues of river gods. This gave the strict medieval castle the character of a peaceful and calm country house. In 1837, the layout of the garden was changed by Jan David Zocher Jr.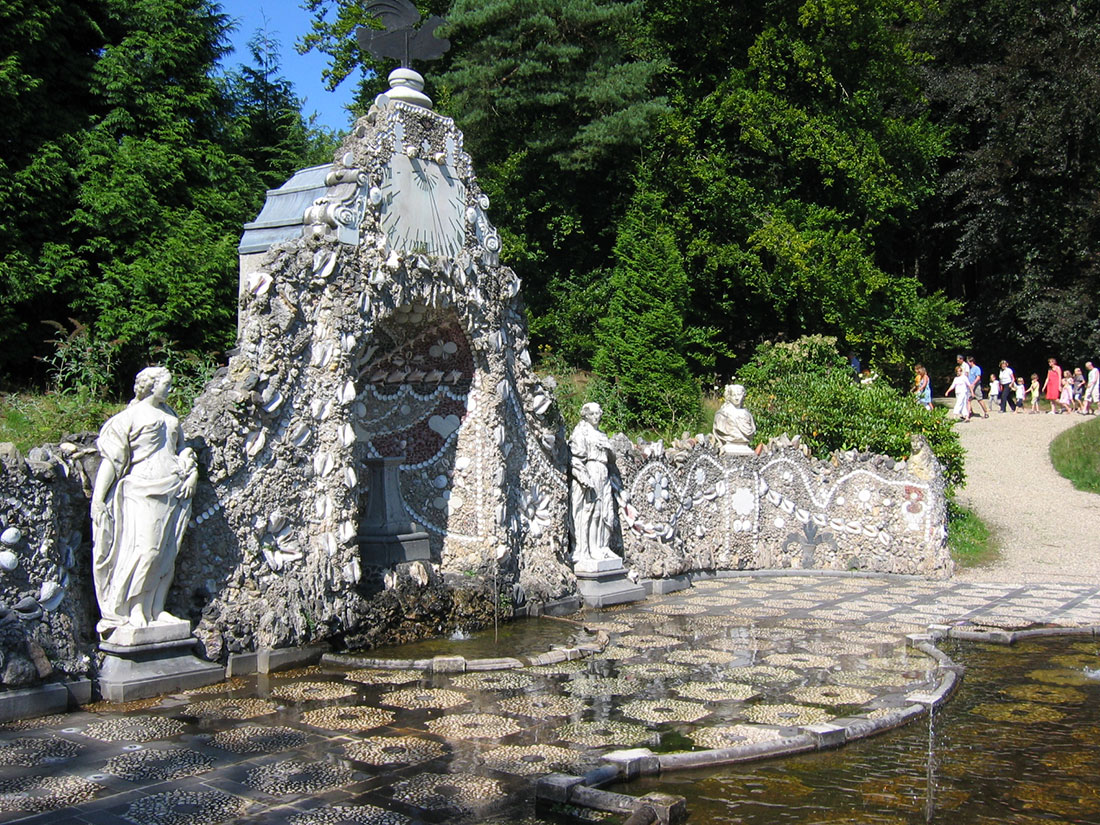 During the Second World War, Rosendael Castle was repeatedly attacked. The last private owner, Baron van Pallandt, restored it after the fighting, and shortly before his death, he also reconstructed the shell gallery.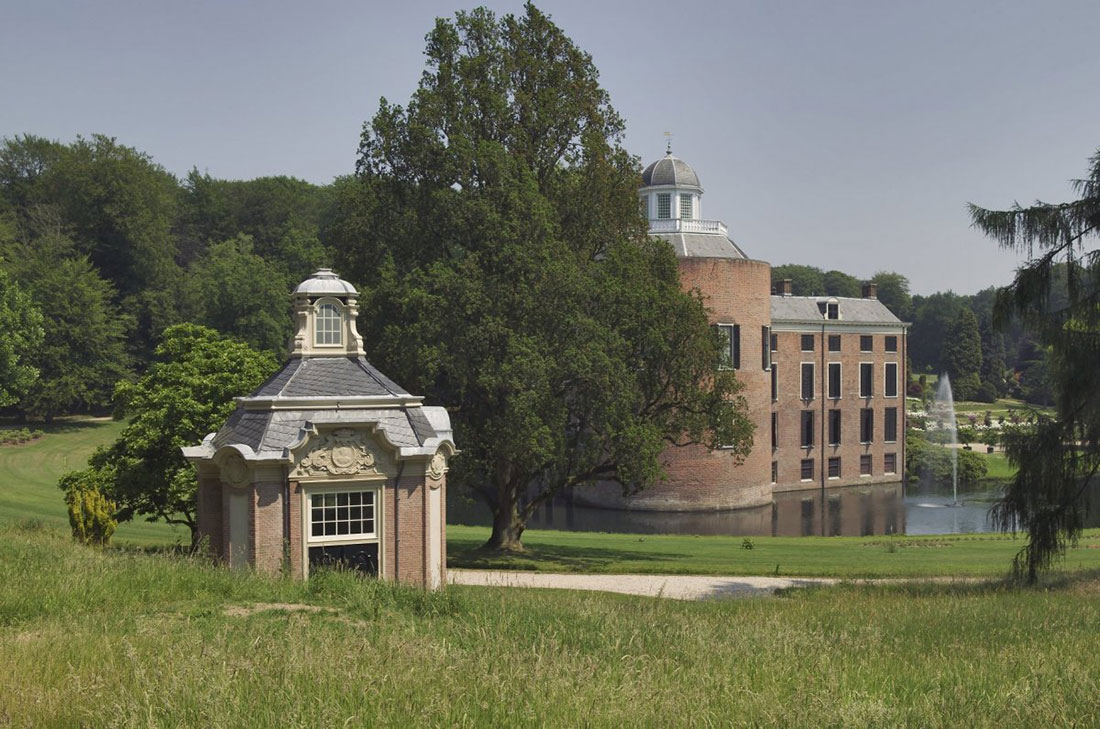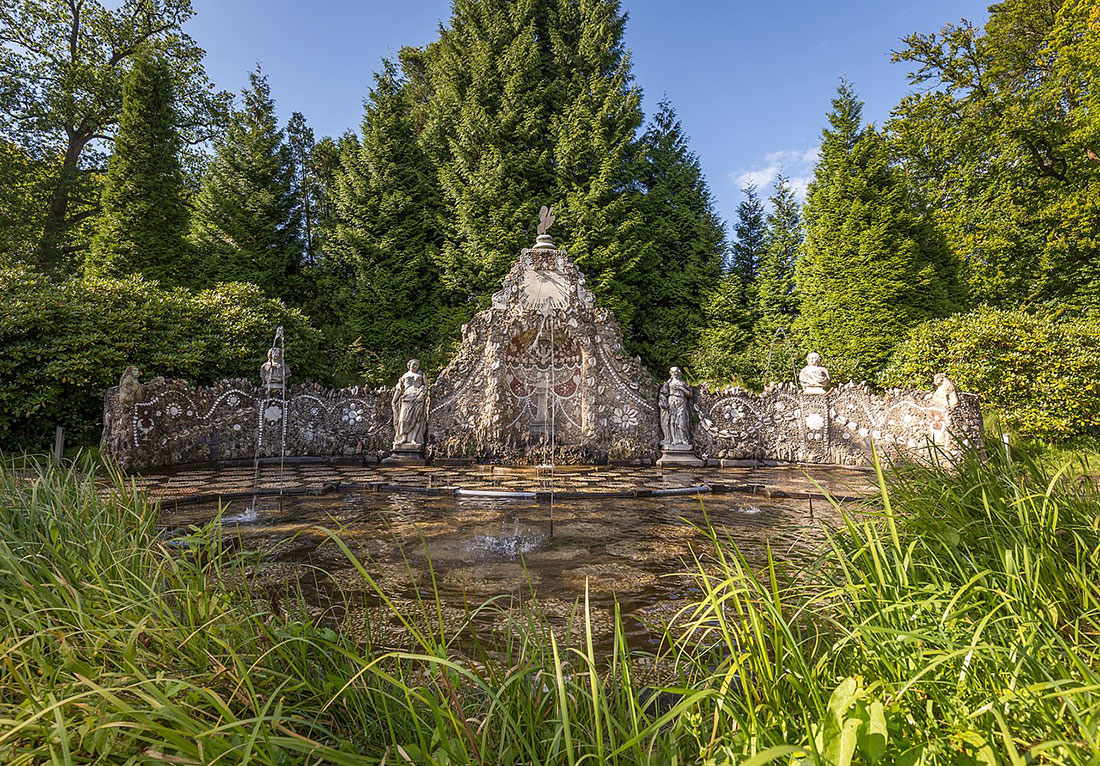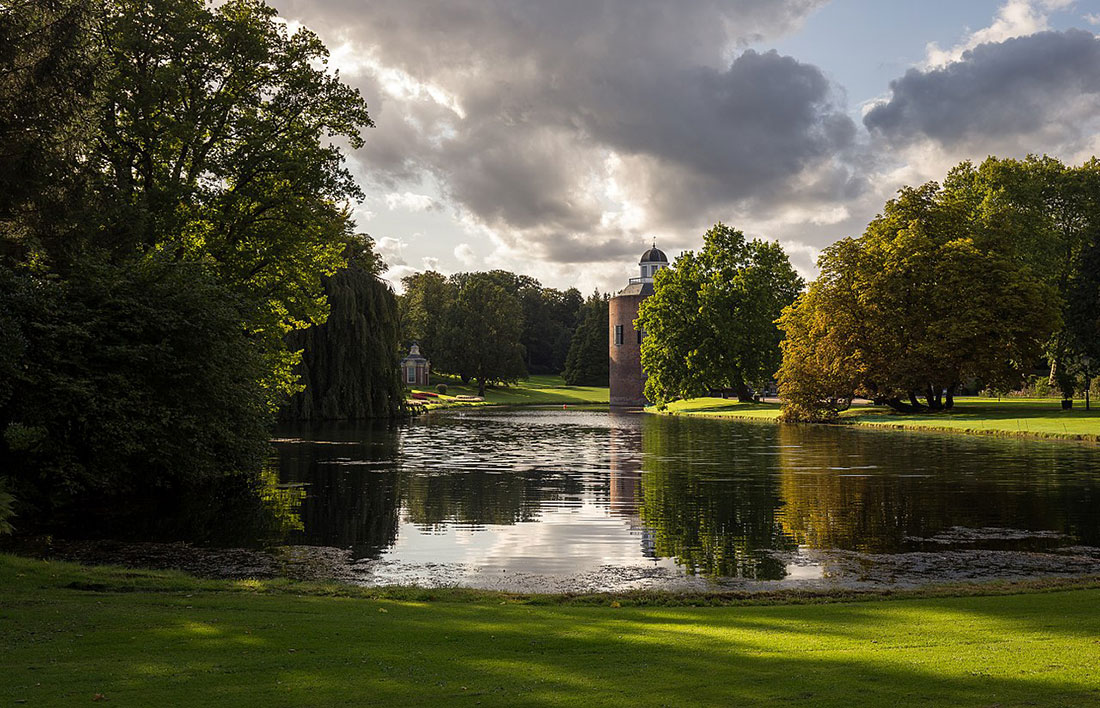 Inside the castle, for many years, one of the highlights was the four-poster bed, finished in Genoa velvet, satin and silk, and adorned with sculptural scrollwork at the headboard. At the time it was made, a wooden bed was fabulously expensive. Its upholstery was made by a renowned artisan from The Hague. The bed was kept in Rosendael until it was eventually sold as a masterpiece to the Rijksmuseum.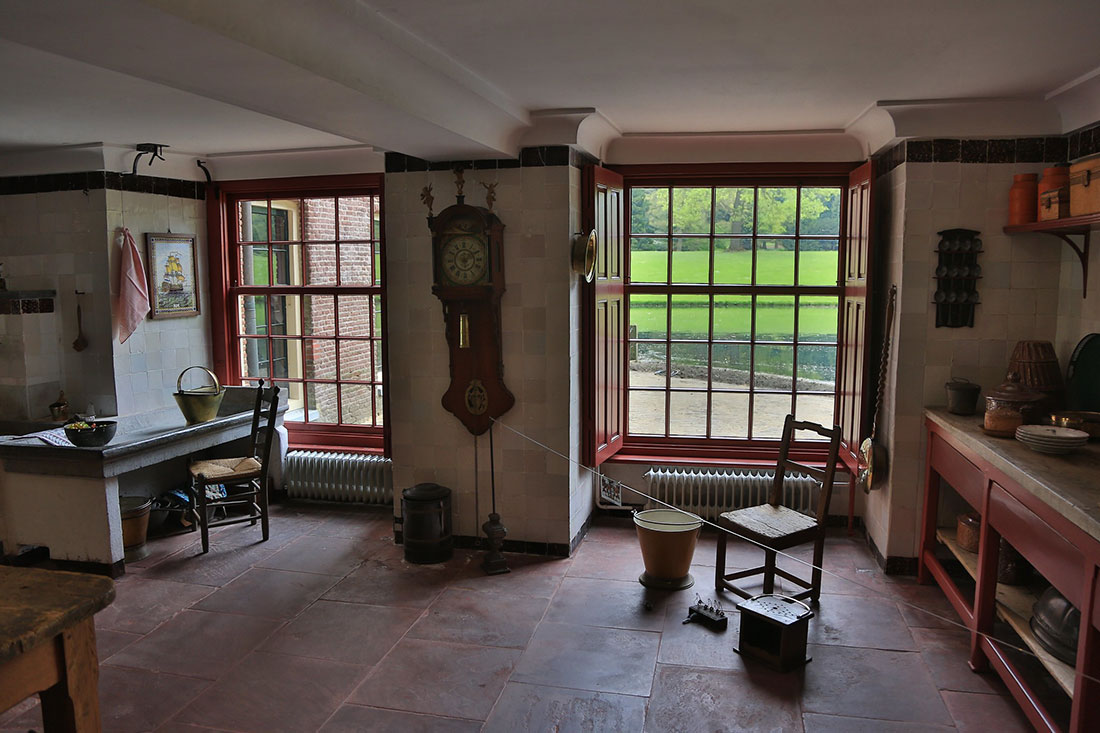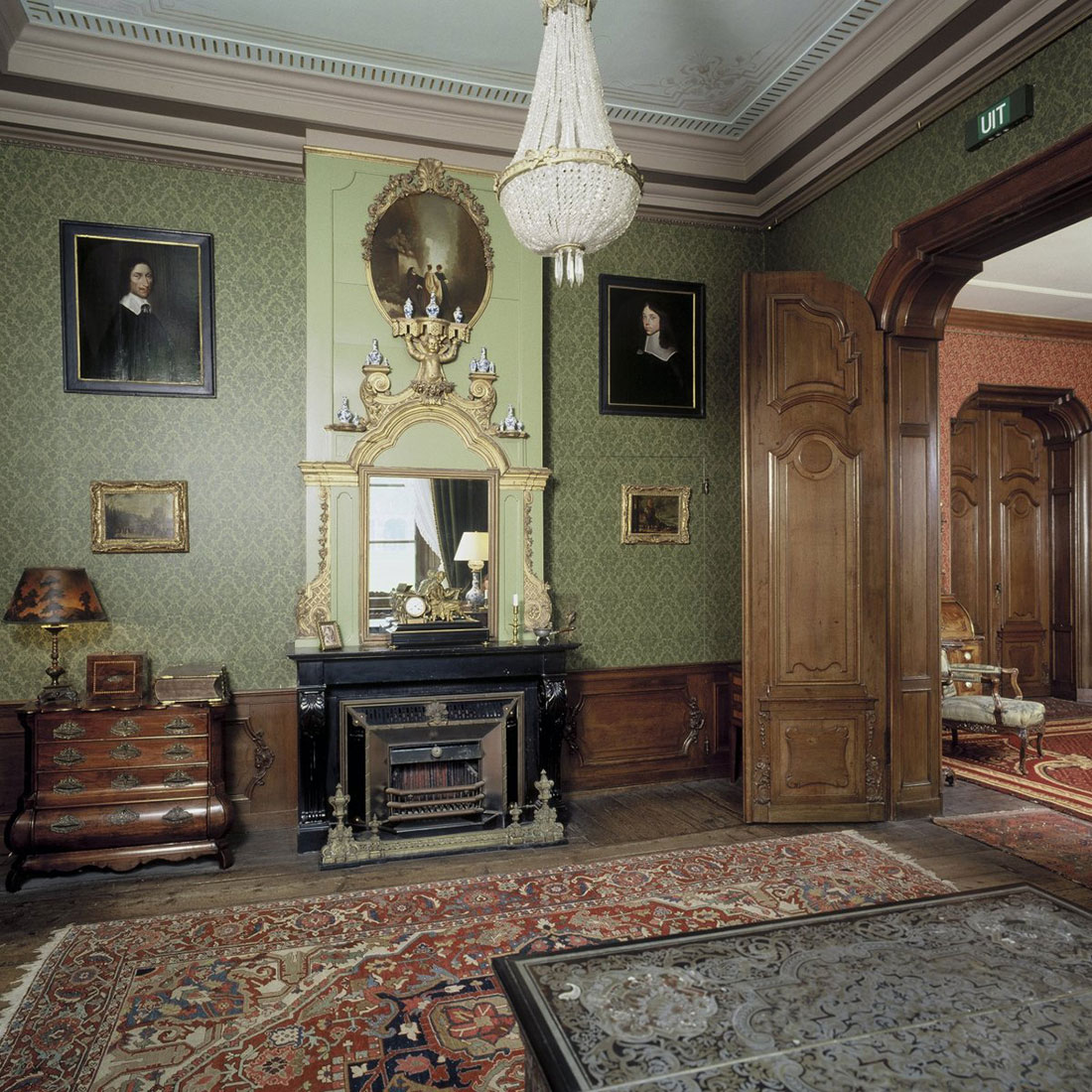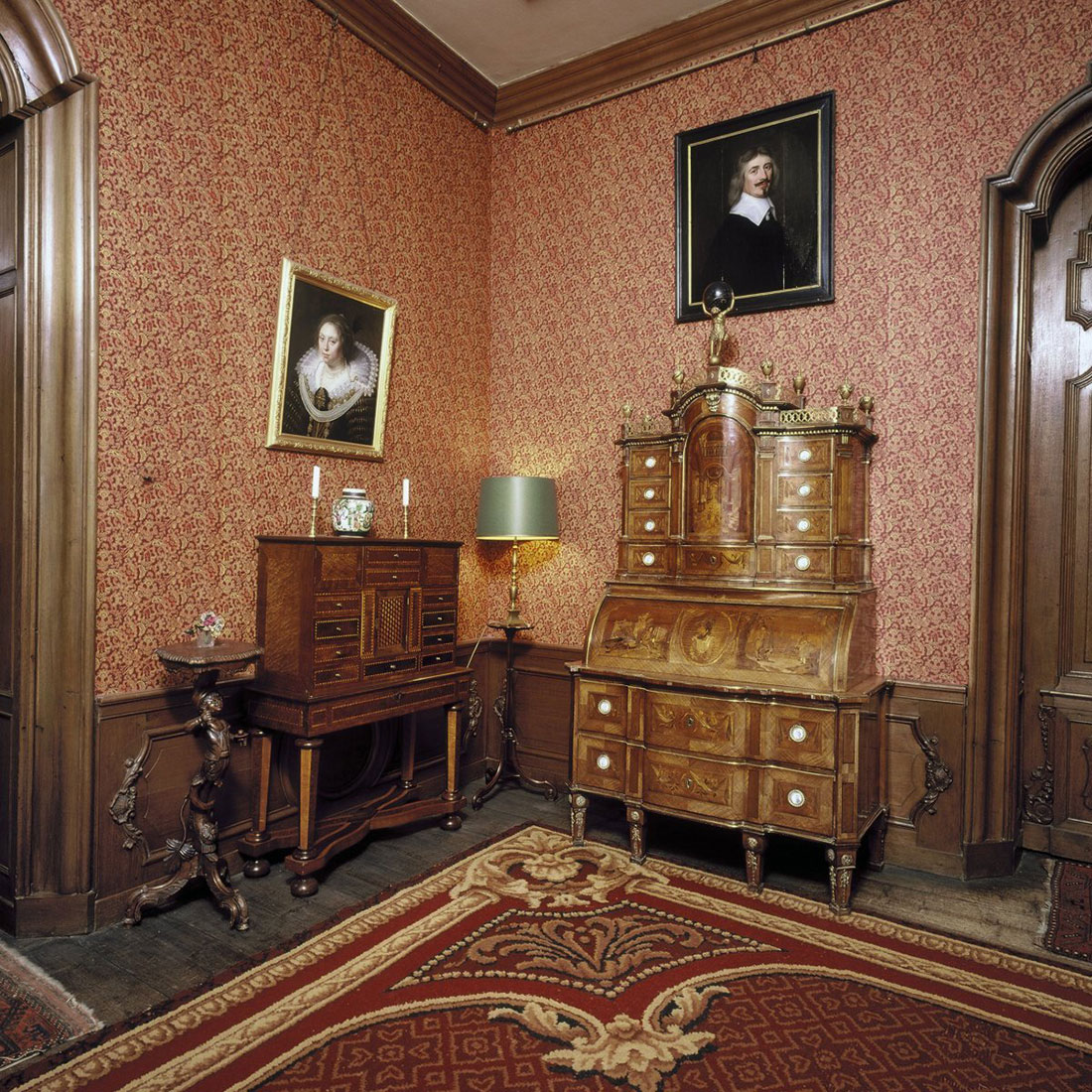 Today, the Rosendael Castle houses a museum created after the last restoration of the building and the park, completed in 1990.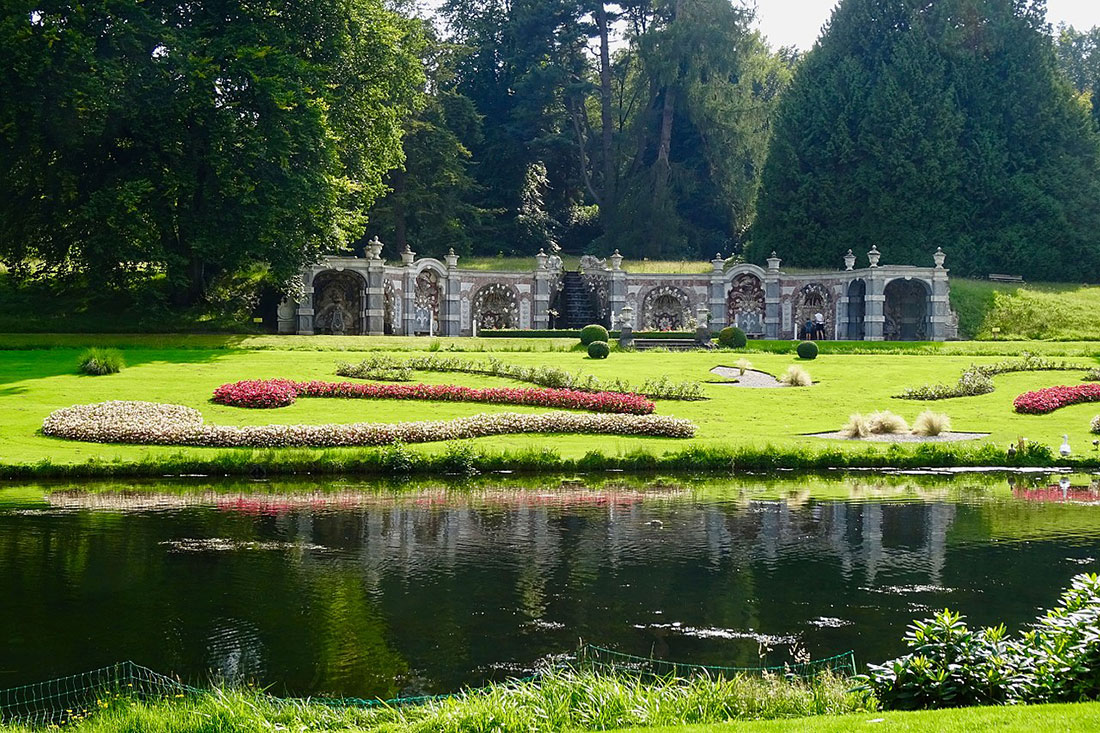 How would you rate this place?
Rosendael Castle on map: