The Seehof Palace in Memmelsdorf is one of the most beautiful and majestic residences in Bavaria. It was built in 1686 by Marquard Sebastian Schenk von Stauffenberg for the prince-bishops of Bamberg. Famous architects and builders were hired to work. Marquard liked the countryside of Memmelsdorf, so he asked Antonio Petrini to replace the local estate with a sumptuous Baroque palace. The work was completed in 1696 under the direction of Prince-Bishop Lothar Franz von Schönborn.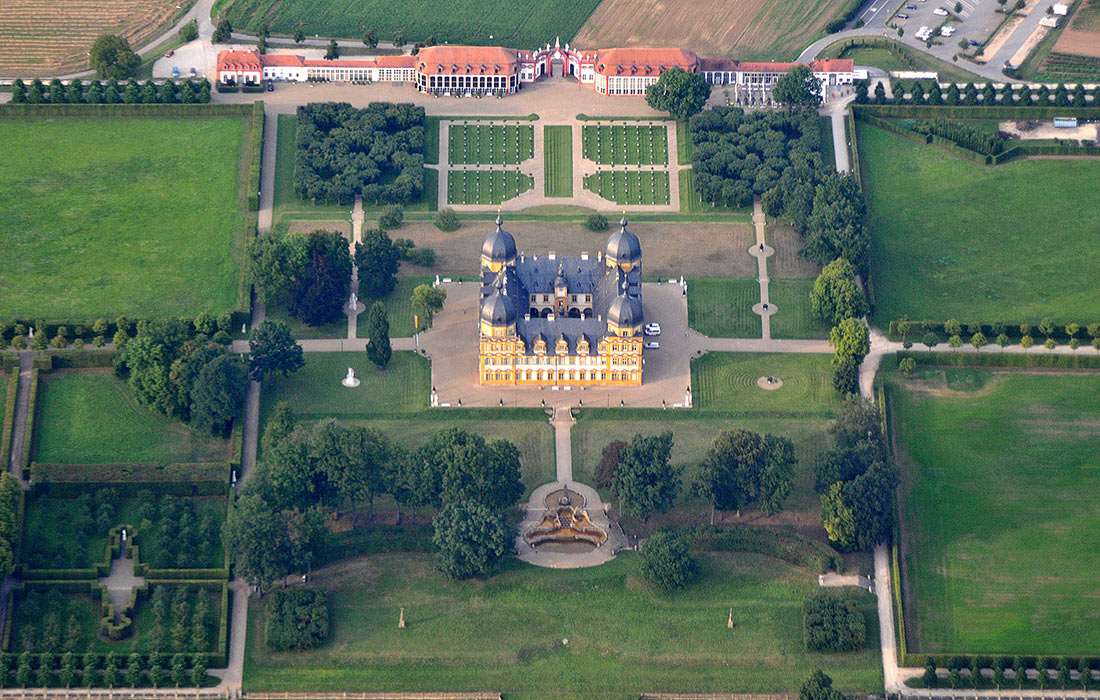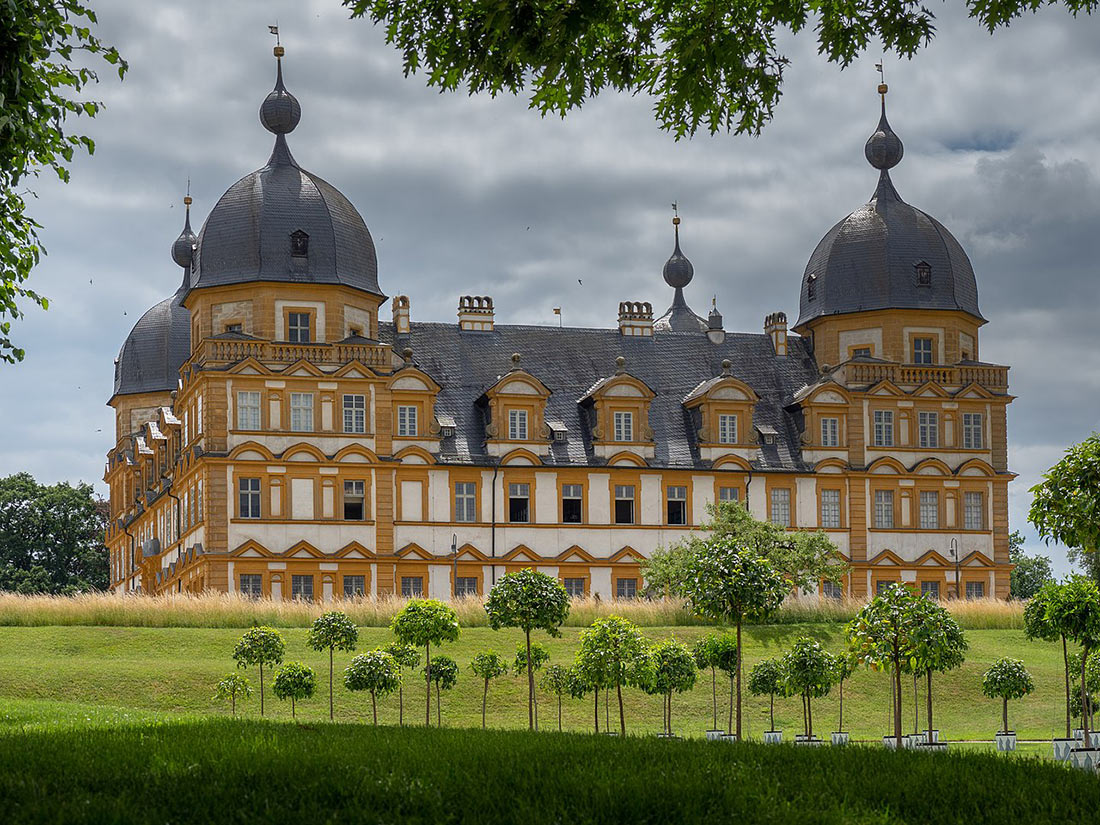 Seehof Palace in Memmelsdorf is also called Marquardsburg after Marquard Schenk von Stauffenberg, who was Prince Bishop from 1683 to 1693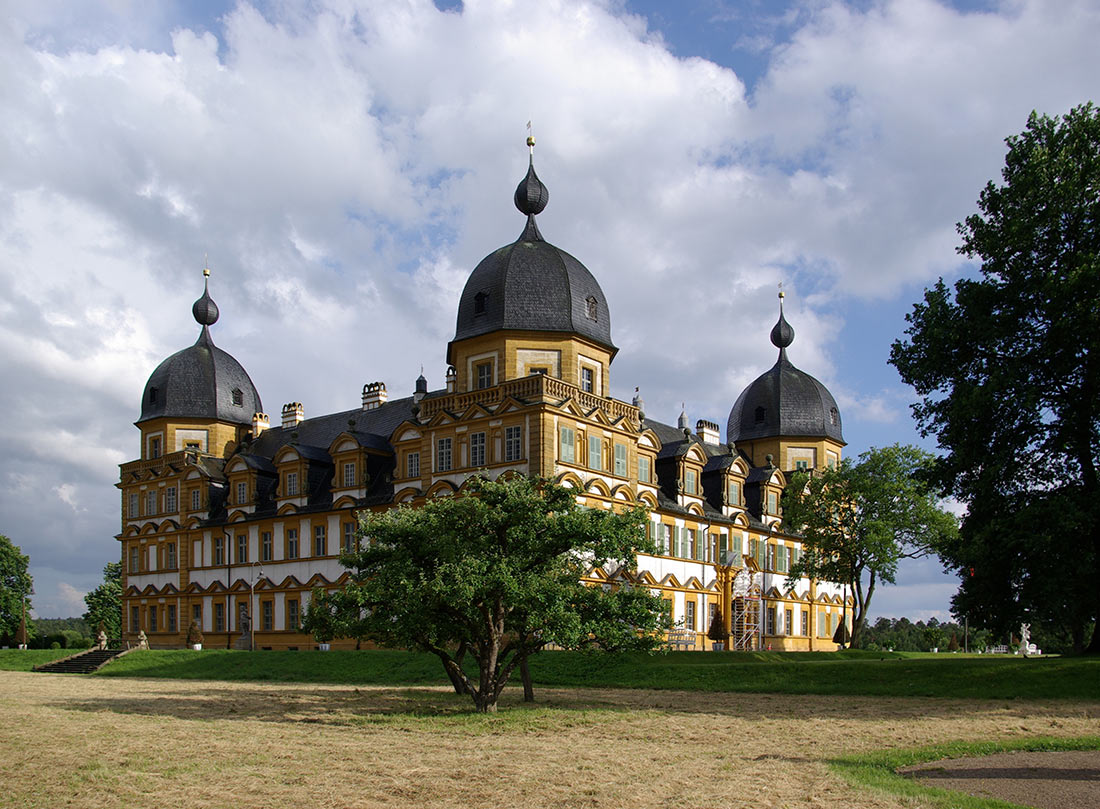 Luxurious building, surrounded with a large park, is very similar to the Johannesburg castle in Aschaffenburg. Its four corner pavilions are crowned with squat octagonal towers with original roof ornaments. In the courtyard there are two small clock towers and an arcade around the perimeter.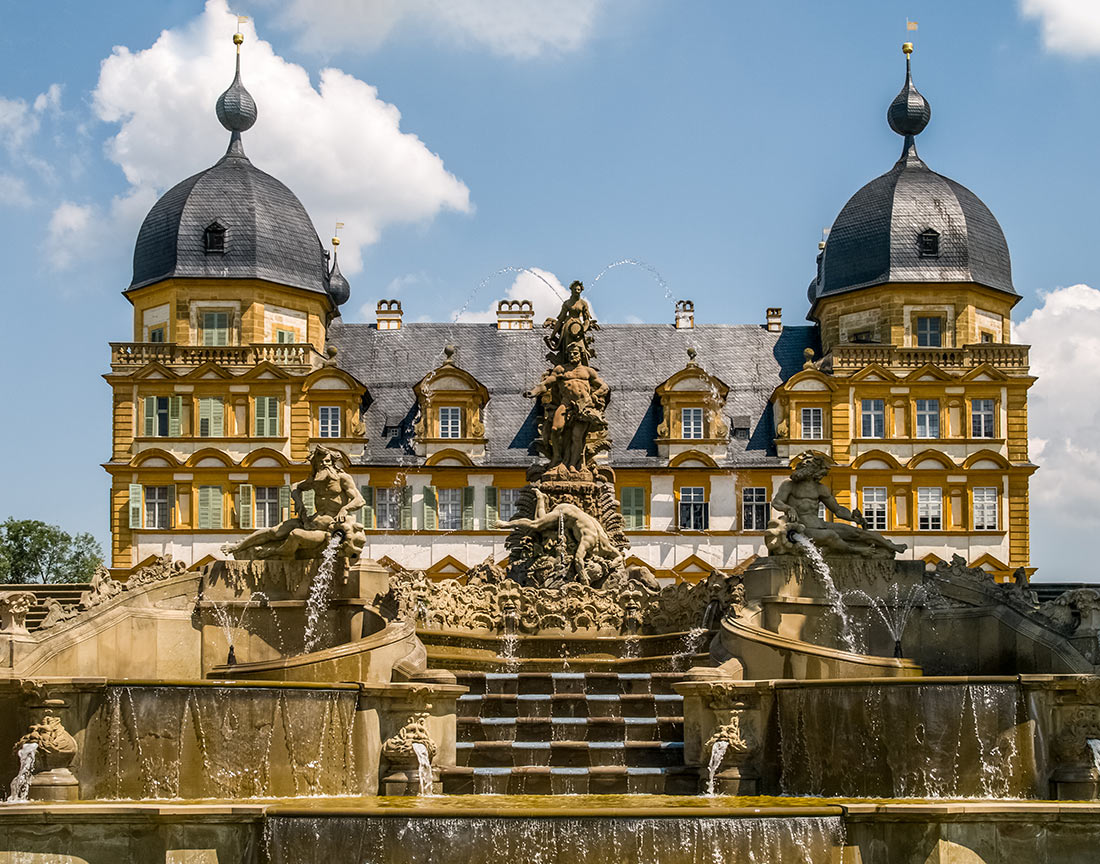 The prince-bishopric was abolished in 1802 and the palace became the property of the Kingdom of Bavaria. It was sold to a private owner in 1840. Most of the sculptures and works of art were sold as well. A century later, the complex was in disrepair.
After secularization, the palace, which was already a private property, fell into disrepair and many of its masterpieces were lost. By the end of the 20th century, the building needed extensive renovations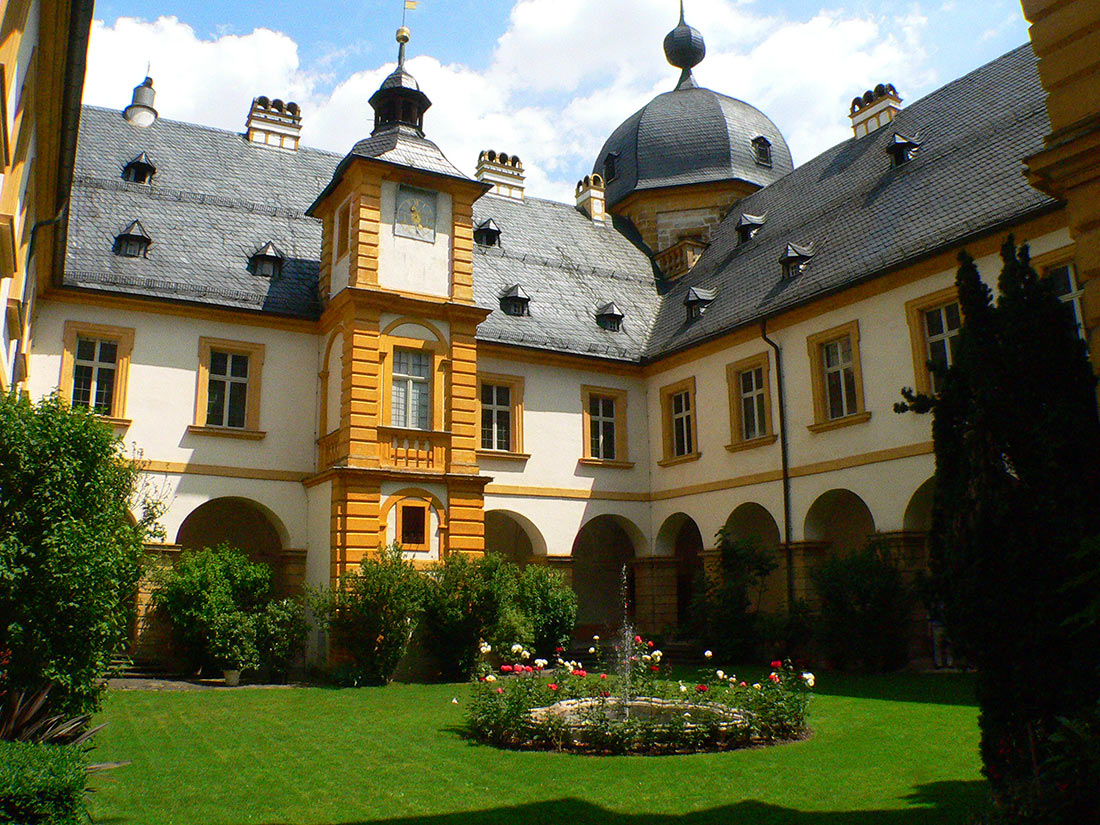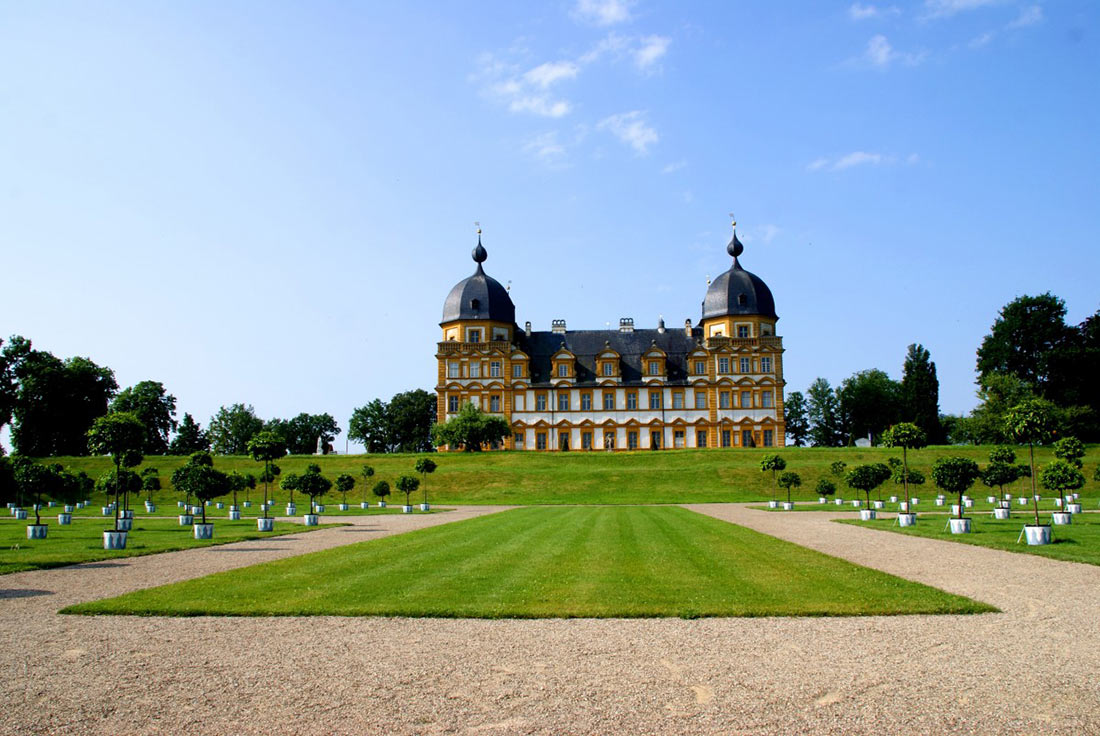 During the complex reconstruction, the former glory of most of the residence was restored. Today, nine rooms are open to visitors, including famous White Room, treasures of which include a stunning parquet floor and ceiling fresco by Giuseppe Appiani.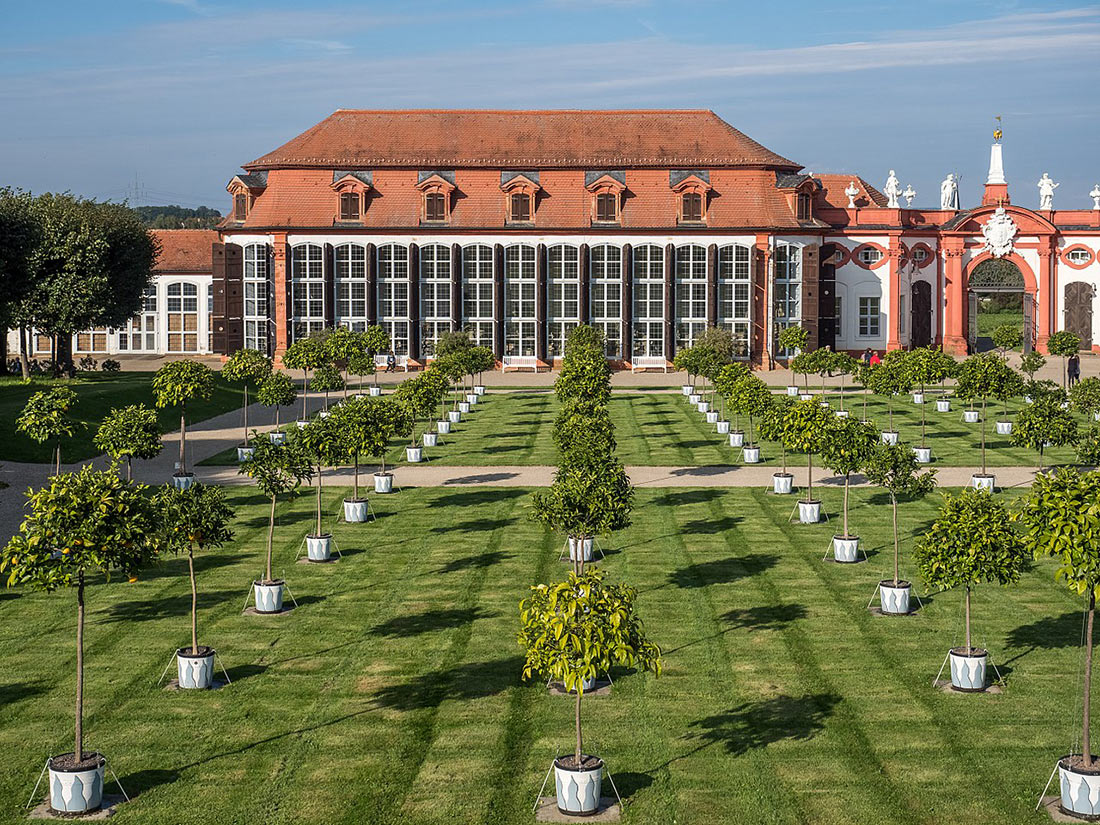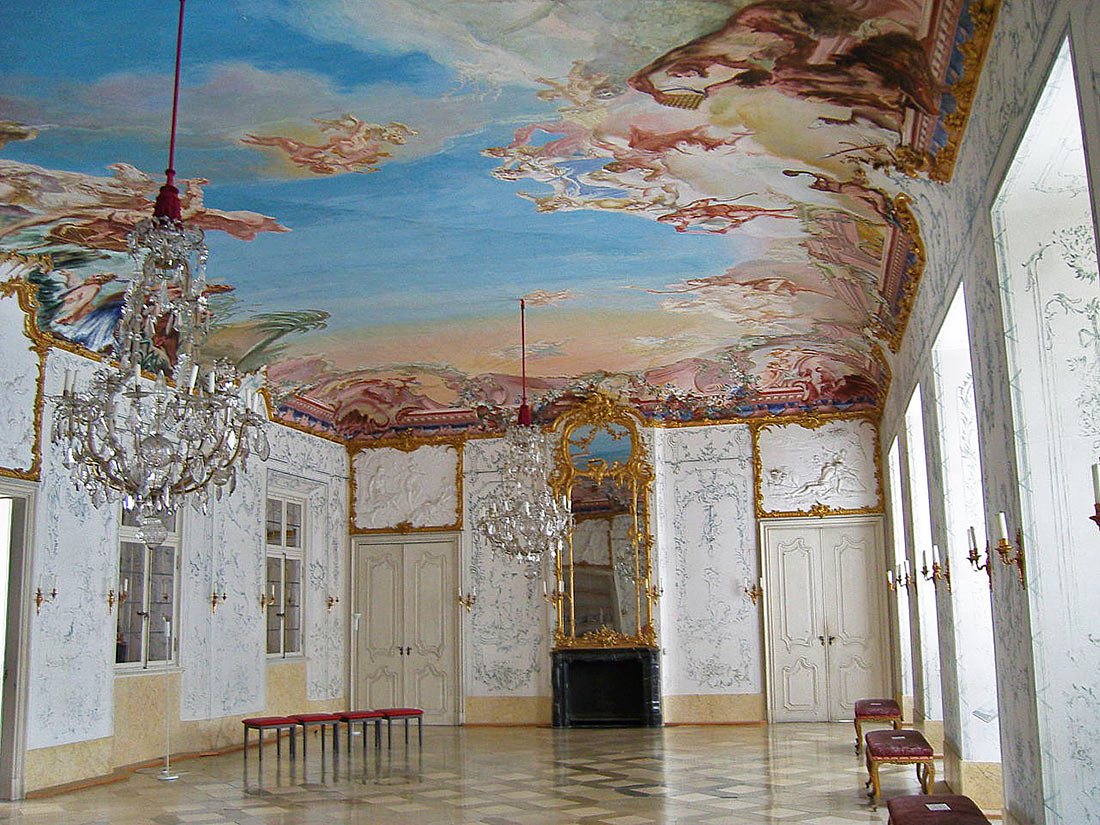 In the 18th century Seehof Palace Garden became one of the most famous Rococo gardens in Germany. Today you can see here exactly the same stone statues, gargoyles, dragons, grotesques and mythical creatures that visitors saw 300 years ago. Some of them are the artworks of famous Ferdinand Tietz. A water cascade has been restored on the territory, hiking trails and hedge labyrinths have been equipped.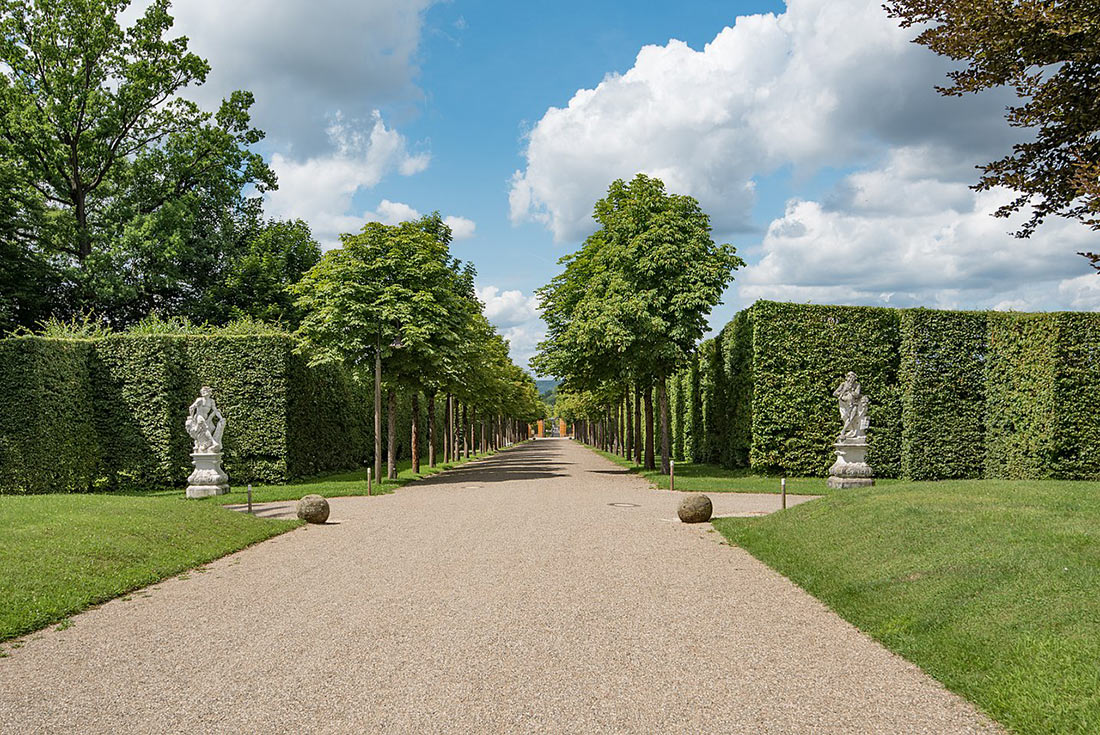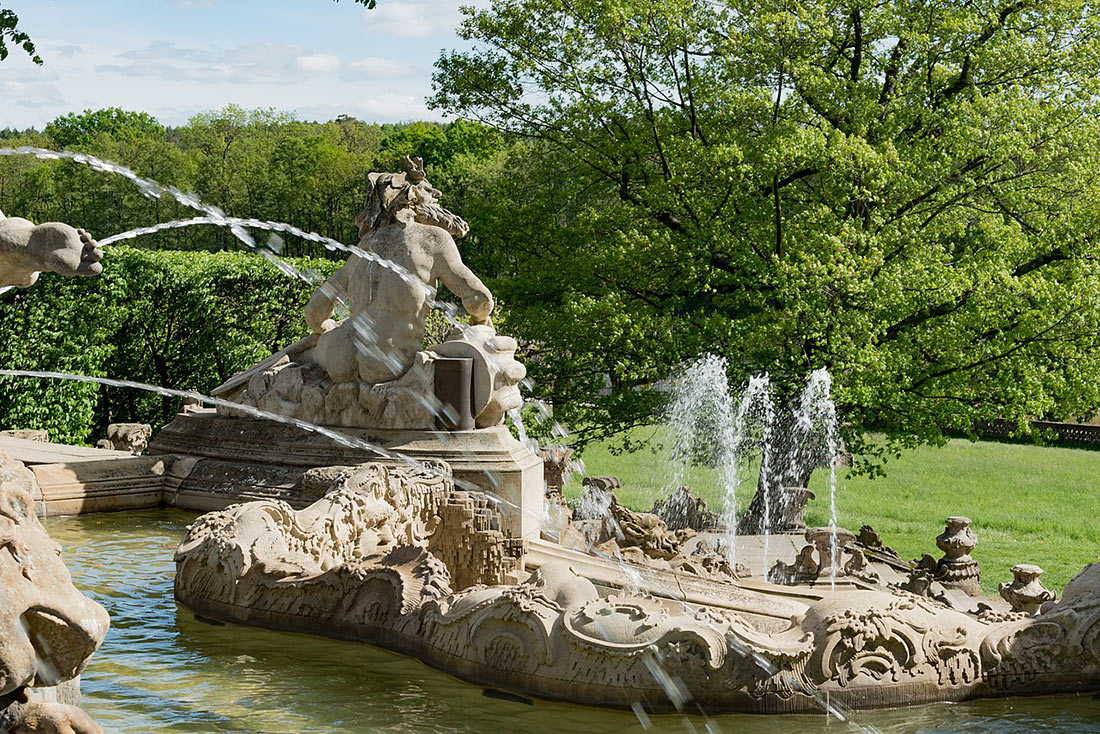 How would you rate this place?
Seehof Palace on map: