Rosslyn Chapel (Collegiate Chapel of St. Matthew) is one of those must-see attractions in Scotland. The legends and myths that surround it, make this historic place of worship one of the most mysterious and magical chapels in the world. Its location makes it a perfect place for a day trip from Edinburgh.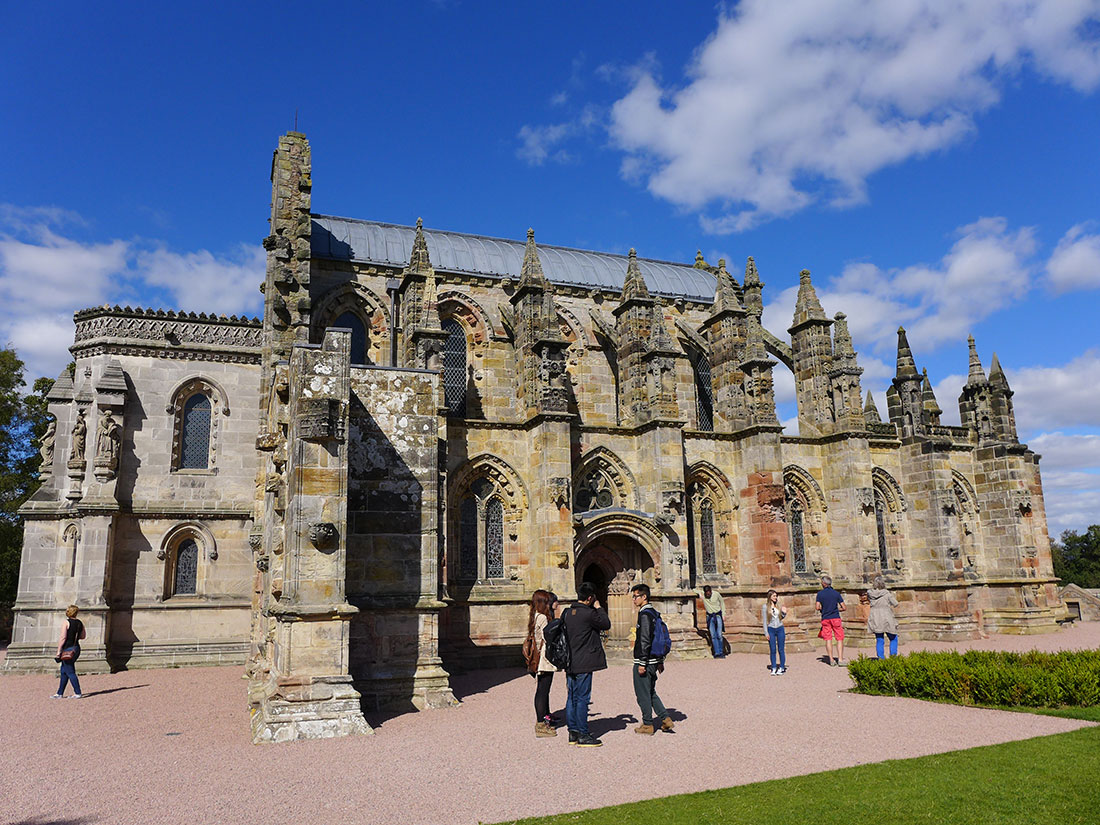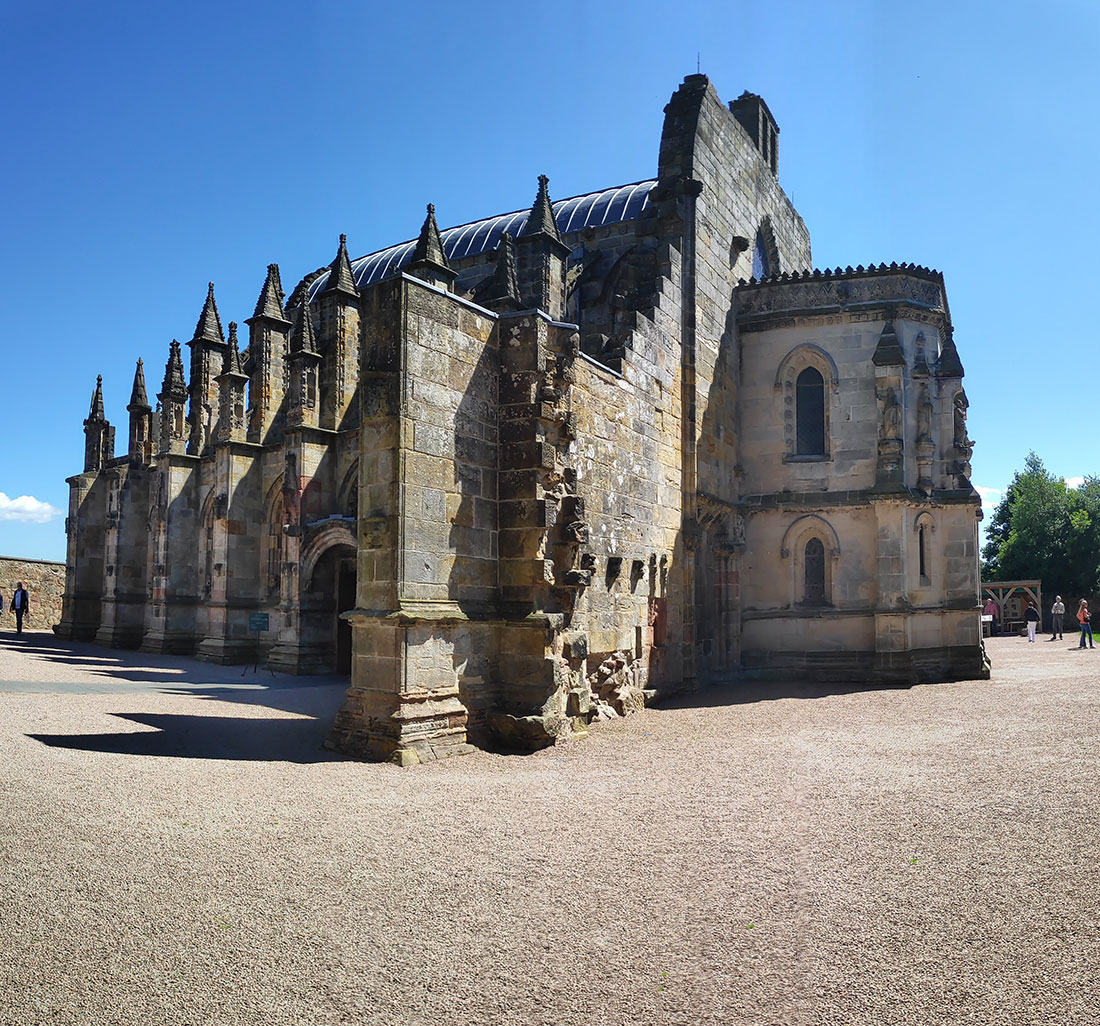 In modern times, Rosslyn Chapel has become even more famous thanks to Dan Brown's novel The Da Vinci Code. Having taken its place of honor in the book, the chapel attracted readers and puzzles lovers from all over the world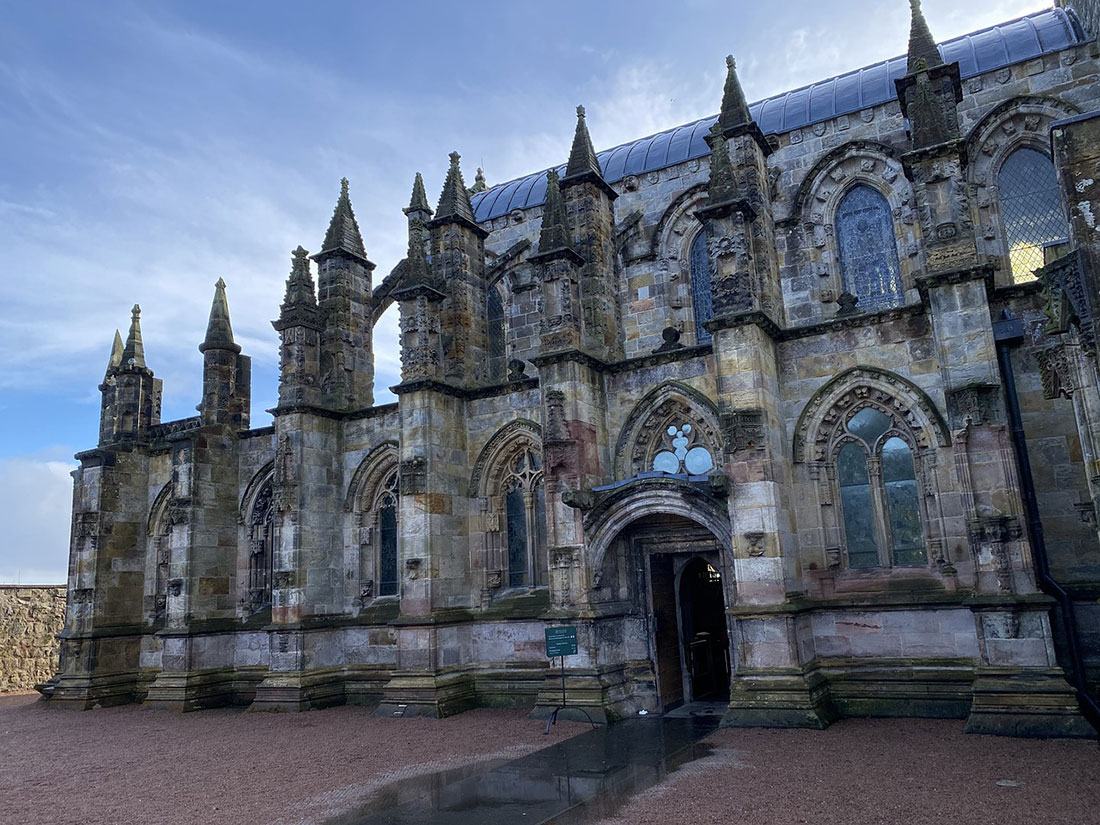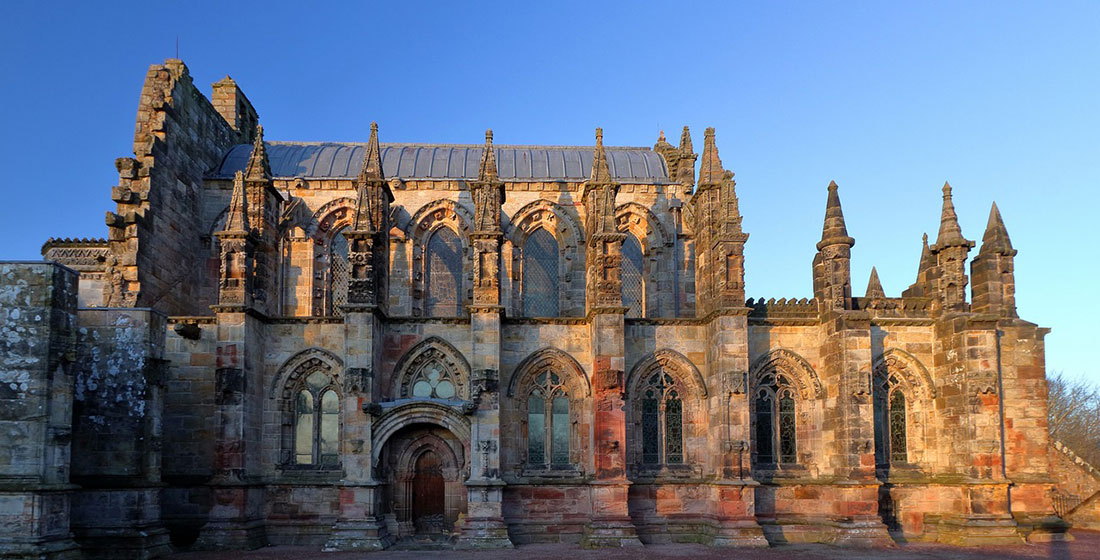 The chapel was founded by Sir William Sinclair (3rd Prince of Orkney) in the 15th century. Construction began in 1446, and it took at least 40 years. Excavations, carried since the 1800s, have unearthed a foundation extending another 30 meters to the west, indicating that the original design was a cruciform building. But it was never completed.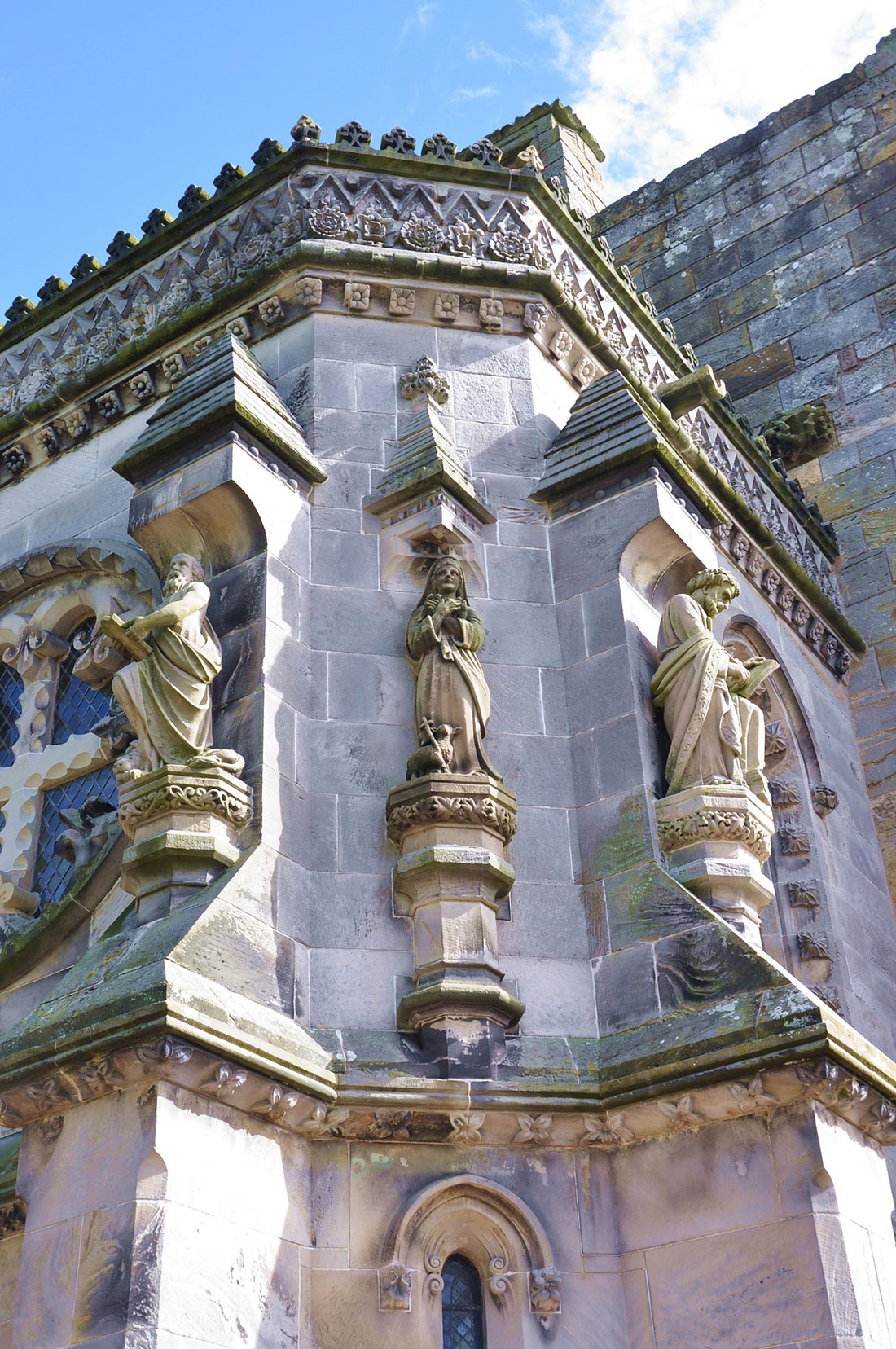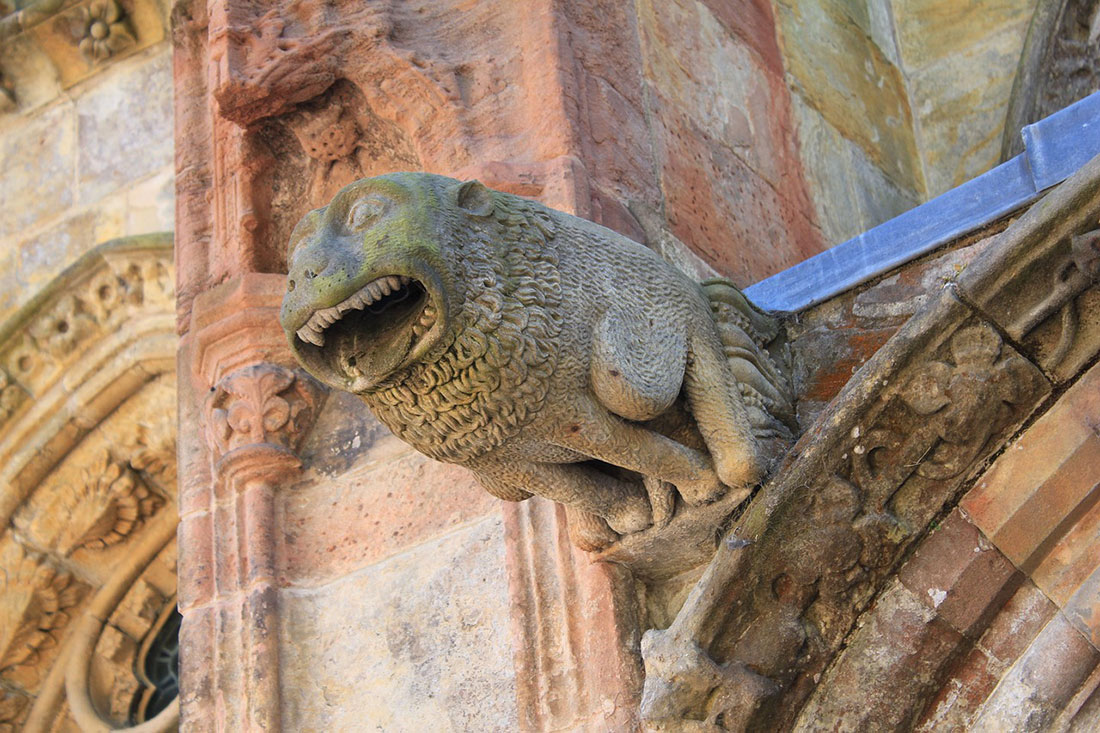 William planned to create the Cathedral Chapel of St. Matthew, which would become the centerpiece of the educational institution. He founded the town of Roslyn to house his workers, hired master masons at £40 a year, and oversaw the creation of a beautiful Gothic building with a profusion of carvings. Construction job lasted almost 40 years.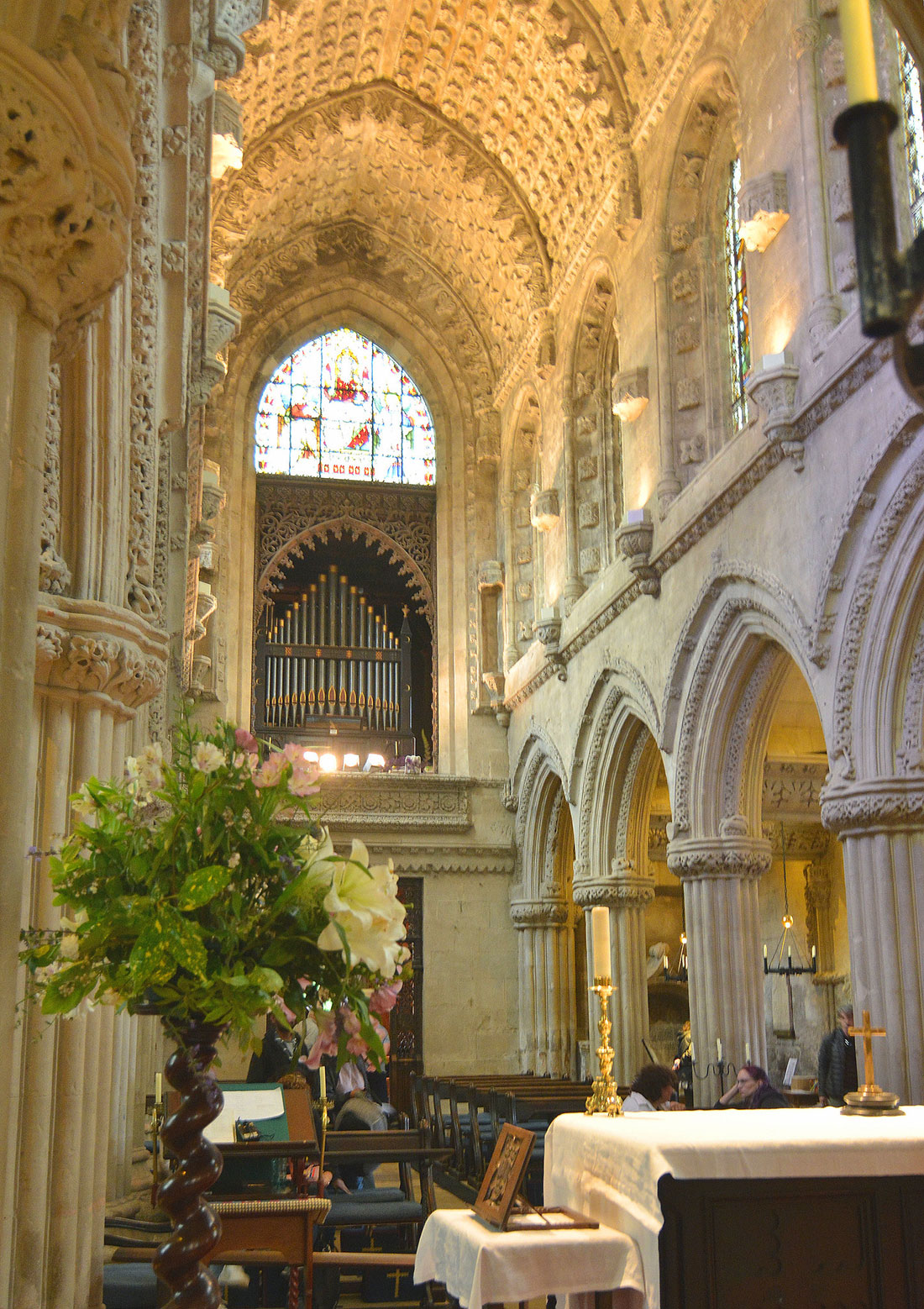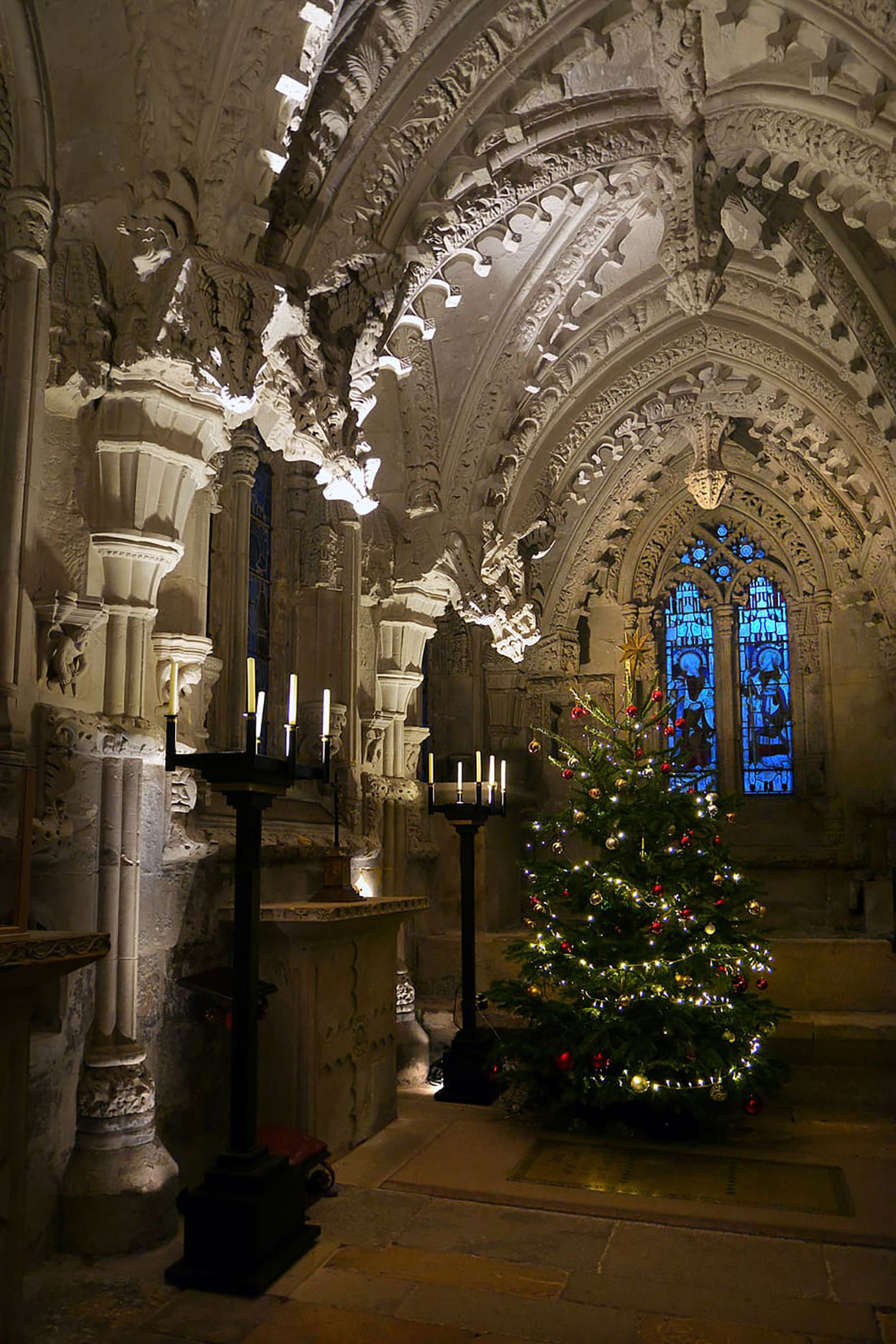 Sir William died in 1484 and his ambitious plans were buried with him. More than five centuries later, the chapel remains unfinished. However, the building impresses with its stonework and unique carvings. Stone angels play instruments, over a hundred of pagans watch from the walls, and the seven deadly sins dance on the archway. Devils, dragons, animals, knights, ladies and, of course, Jesus and other religious images are embodied in stone. It is assumed that one of the elements depicts the death mask of Robert the Bruce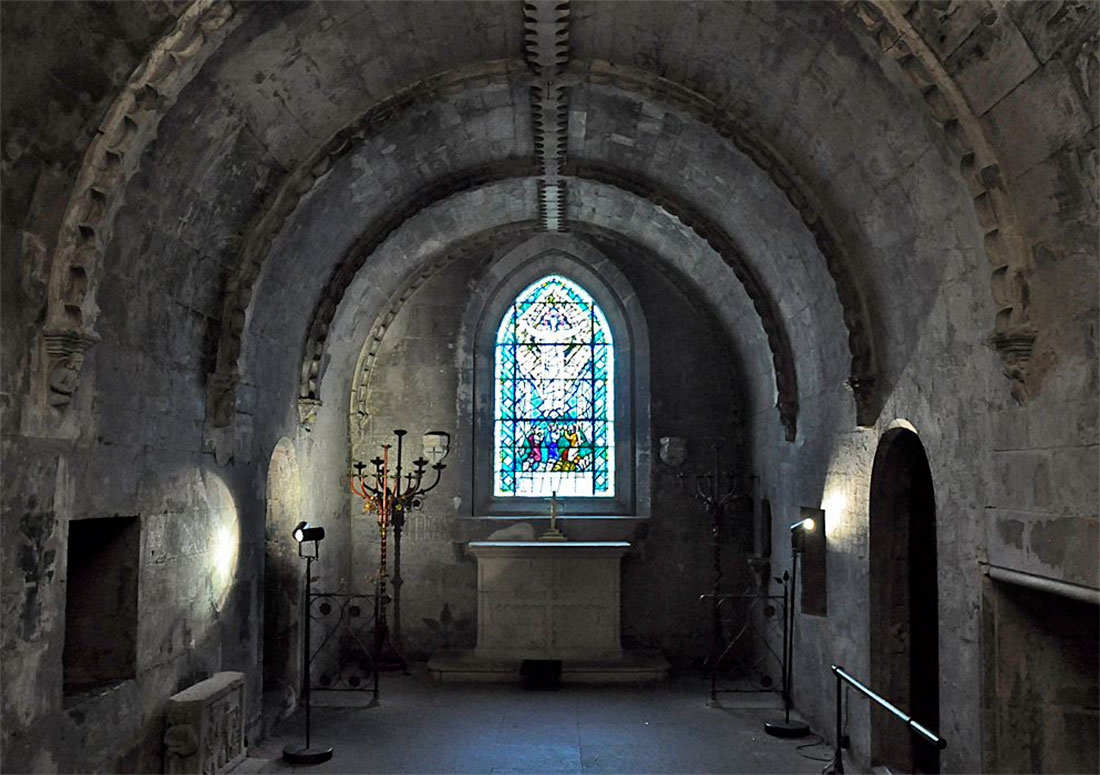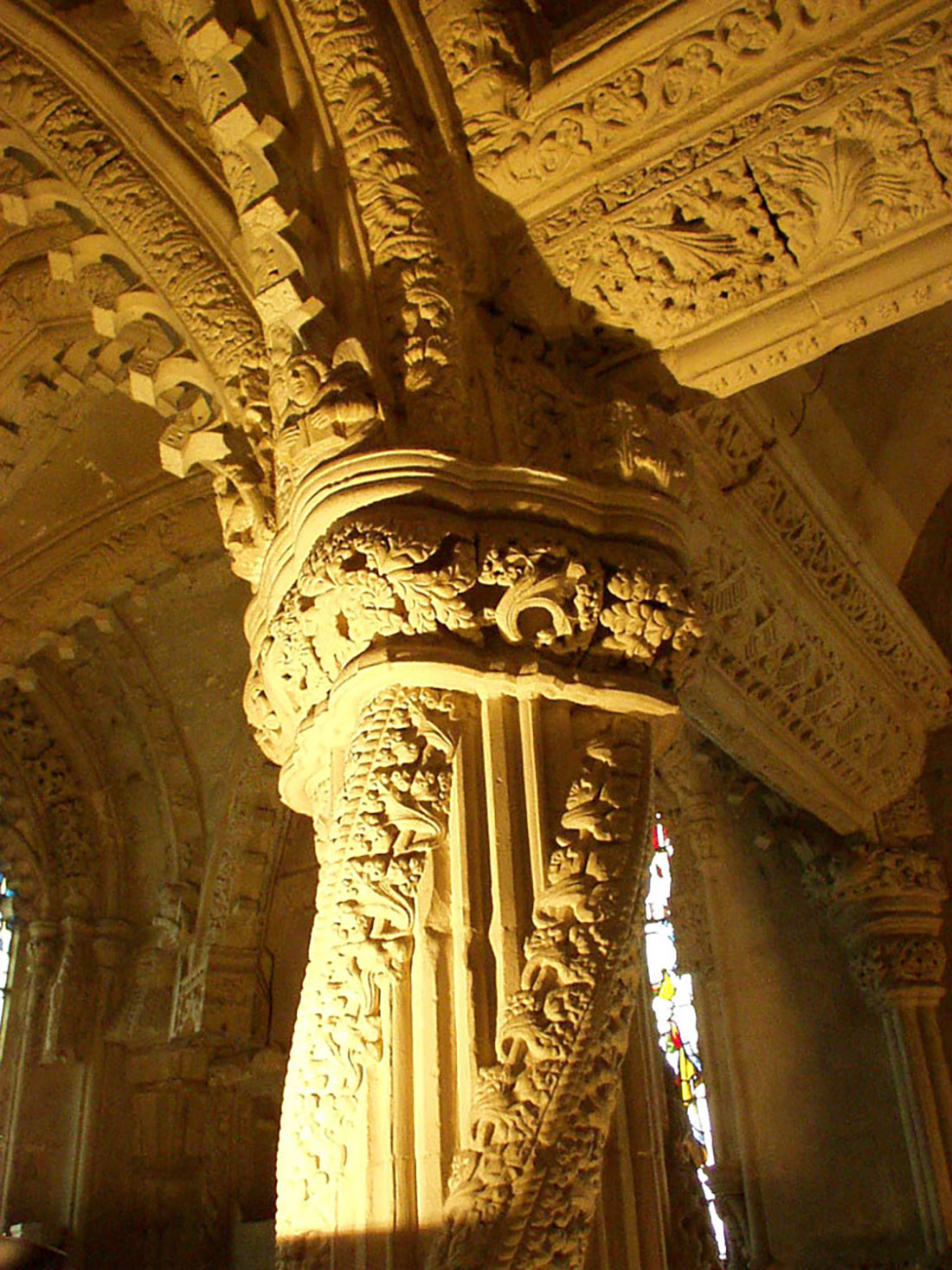 Part of what makes Rosslyn Chapel so famous is its unique stone carvings that cover almost every inch of the walls. From images of what some interpret as Indian corn, to more local rural images, and of course, many prominent religious figures, there is something to see in every corner of the building.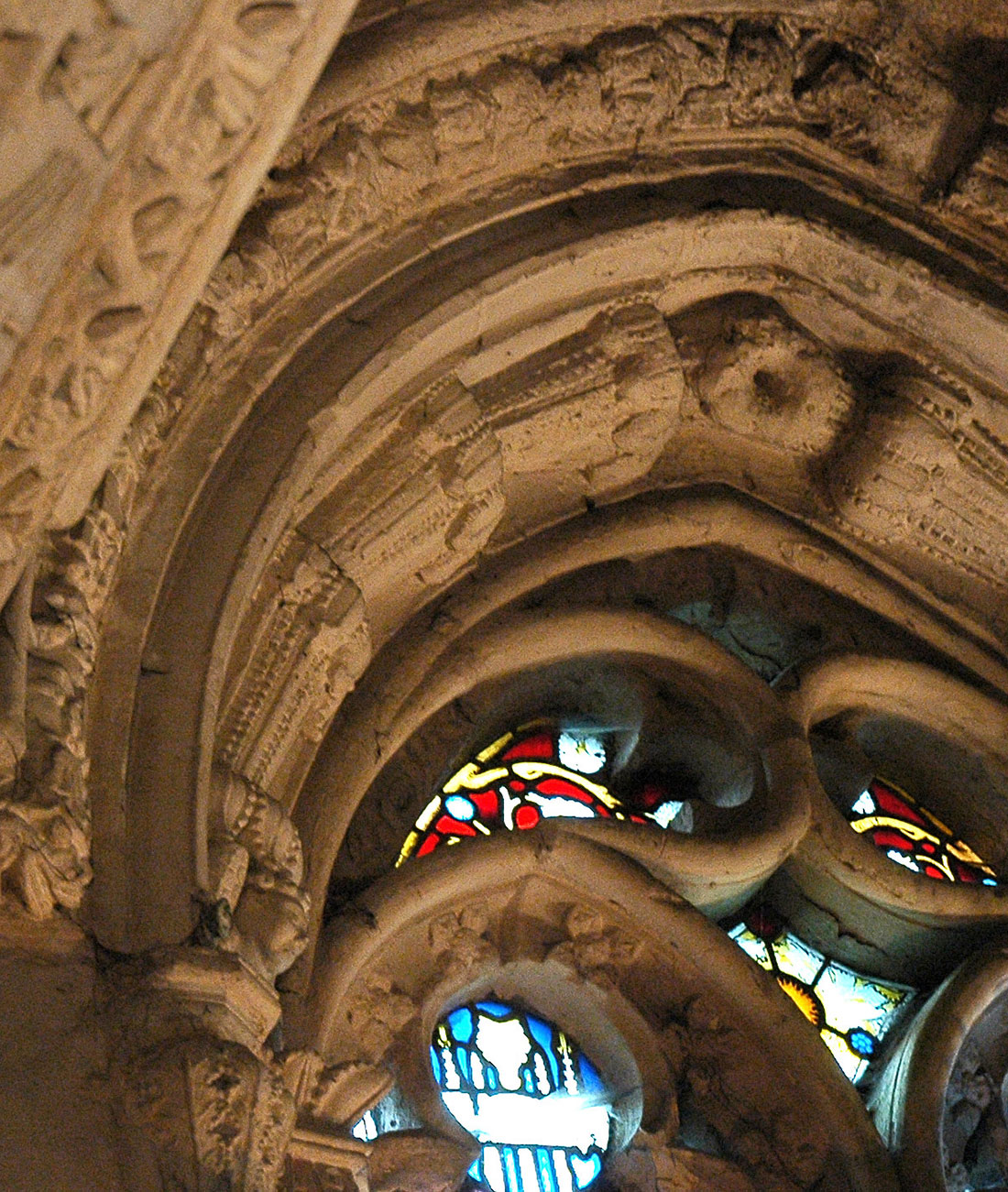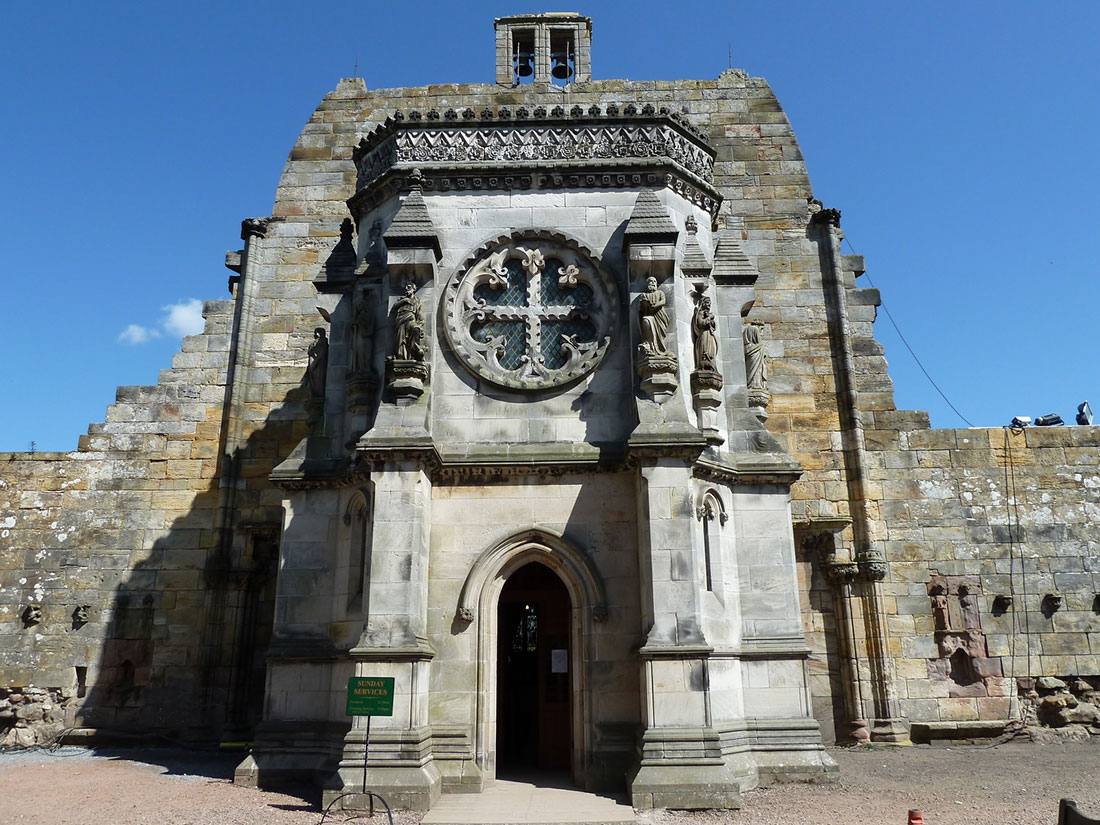 It is the carvings, associated with the Knights Templar, that have drawn the most attention to the chapel. Especially since Dan Brown's 2003 novel The Da Vinci Code, in which the church played an important role. Filled with mysteries and legends, these elements attract tourists, artists and even members of the royal family.
How would you rate this place?
Rosslyn Chapel on map: