Zleby Castle (Zámek Žleby), founded in the second half of the 13th century in the Kutná Hora region, once belonged to Emperor Charles IV and King Sigismund. This is a great place for a day trip from Prague, because it is located only 70 kilometers away from the capital.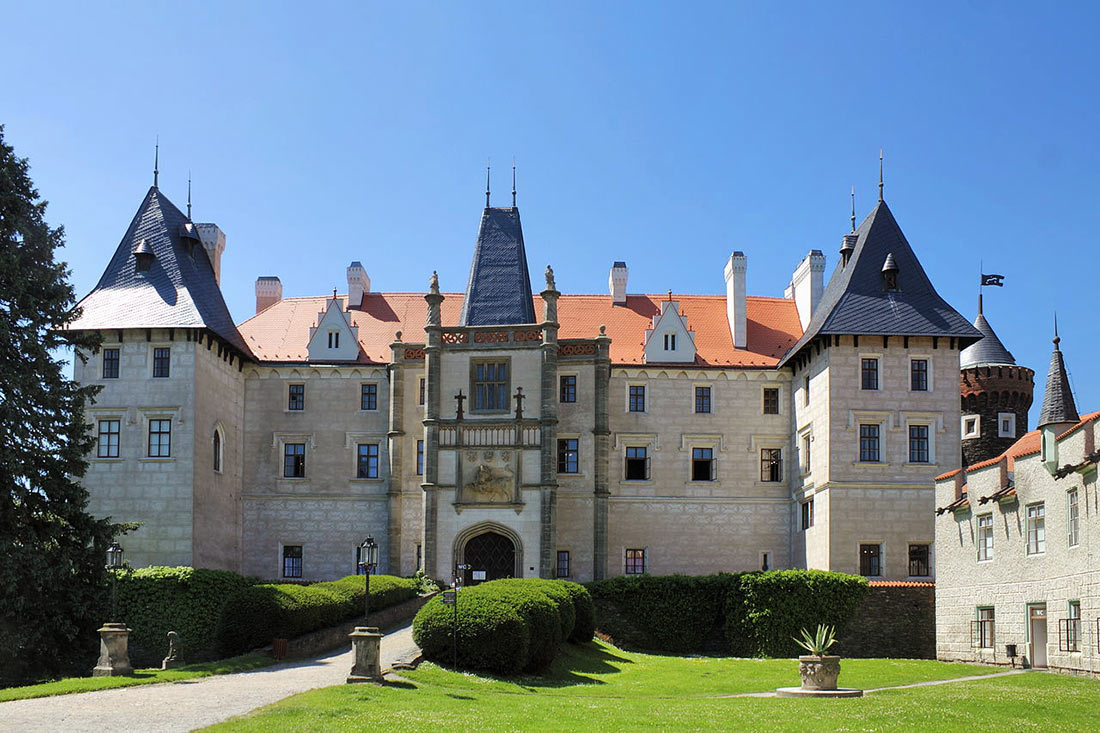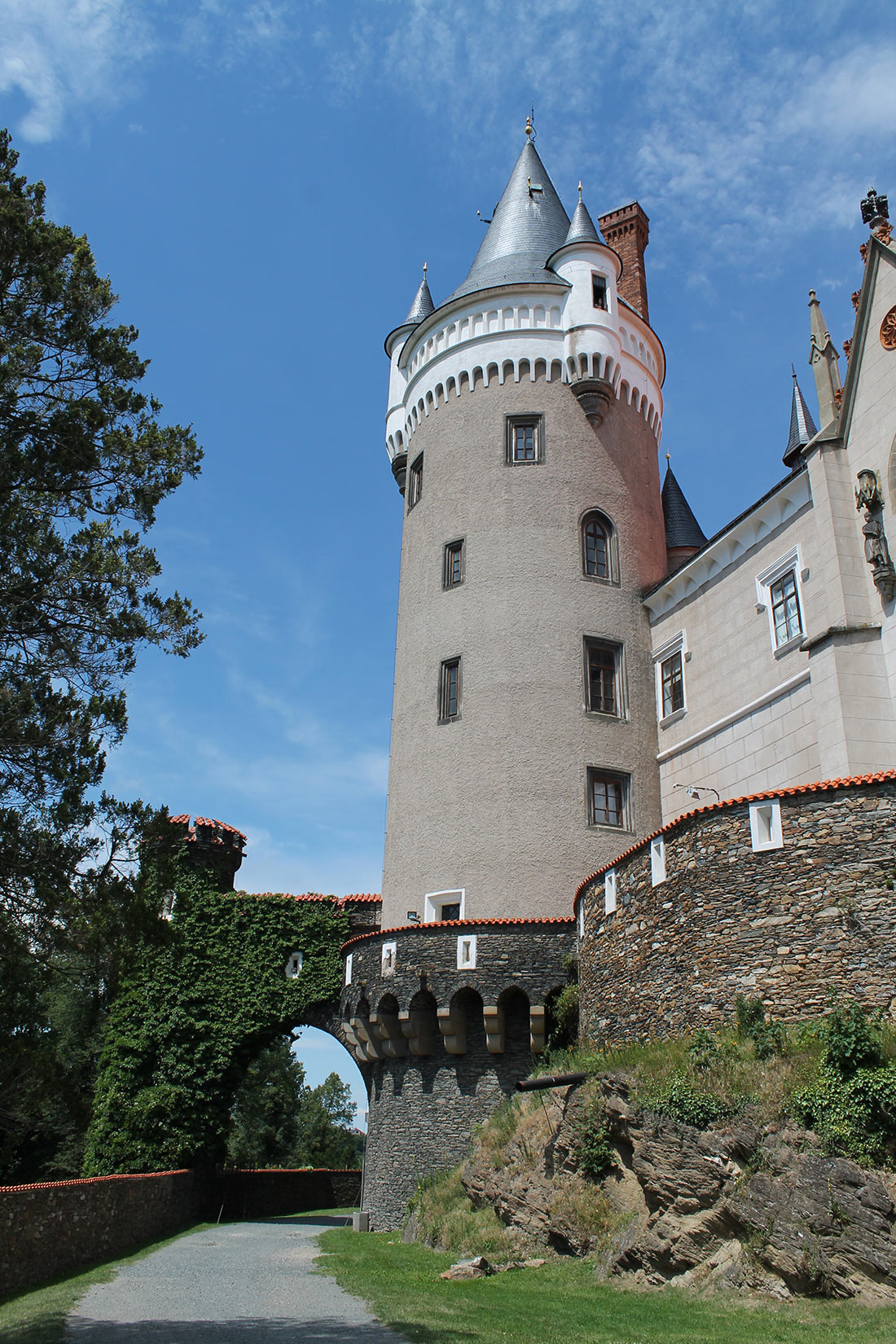 During the siege in 1427, the castle surrendered to the Hussites, who partially destroyed and burned it down a bit later. In the middle of the century, John Wizmburk carried out a large-scale reconstruction of the building and turned it into one of the strongholds of the royal power of George Podebrad (1420-1471) in Eastern Bohemia.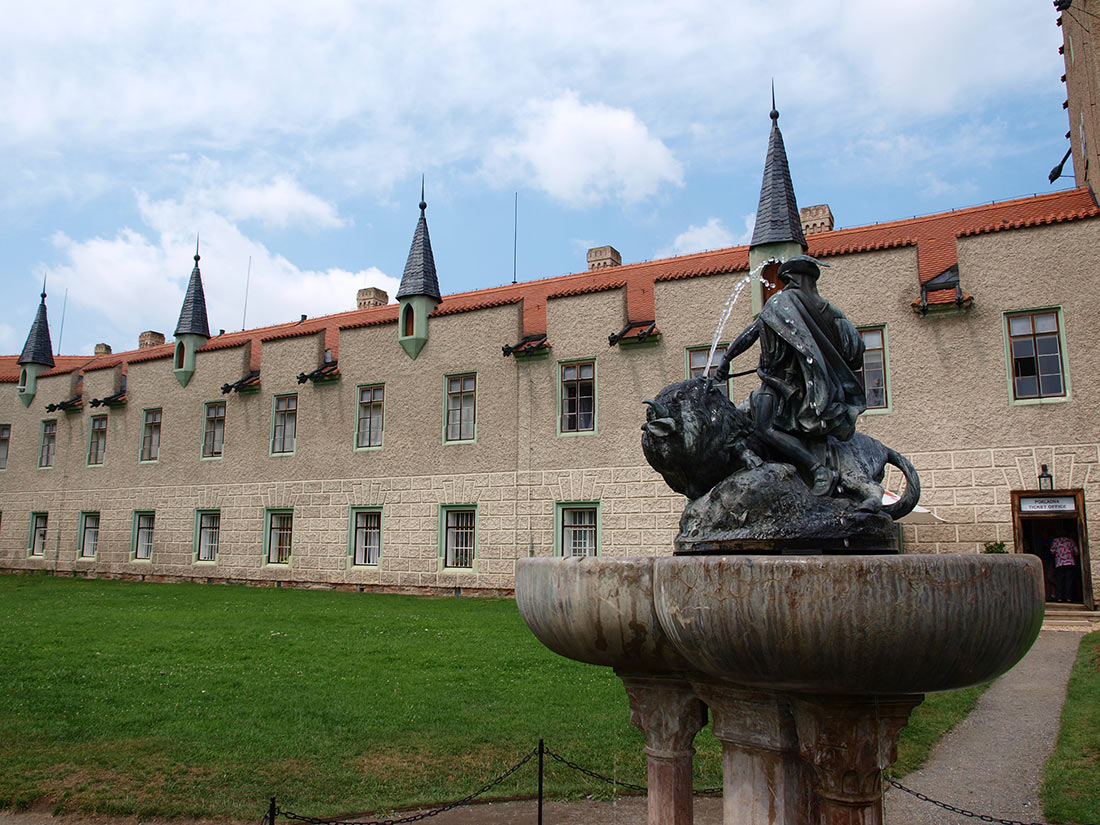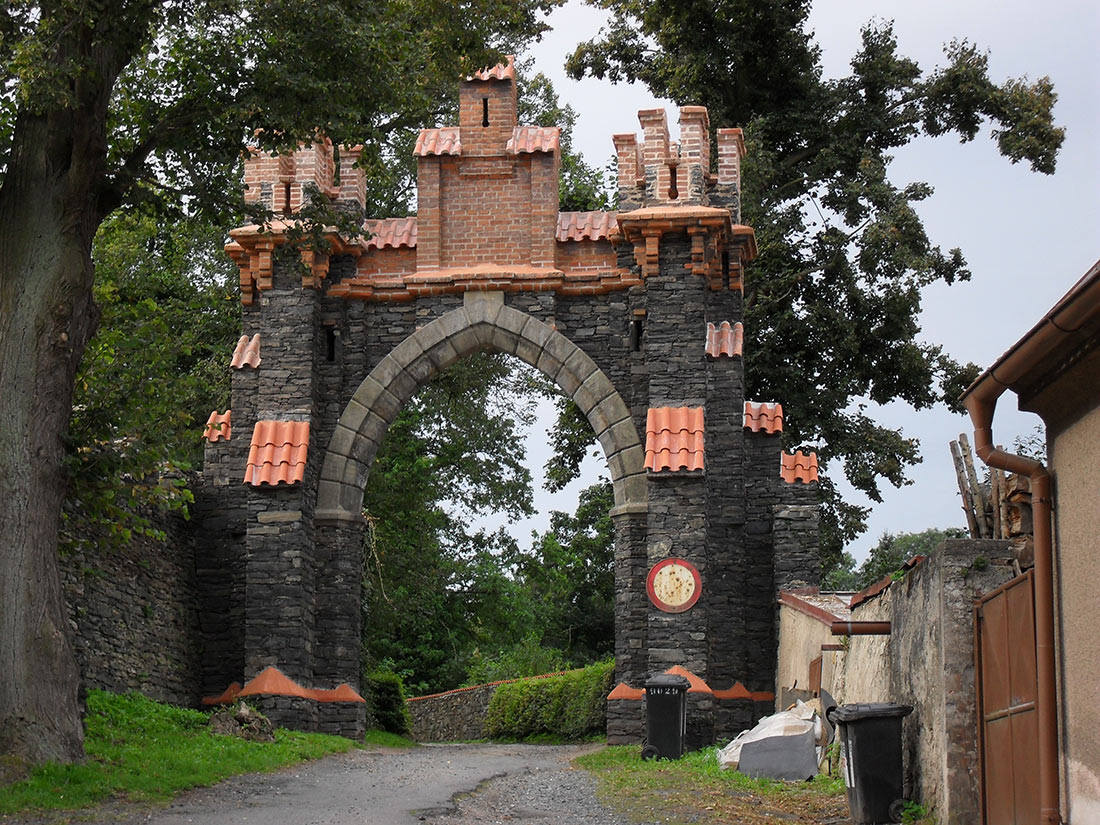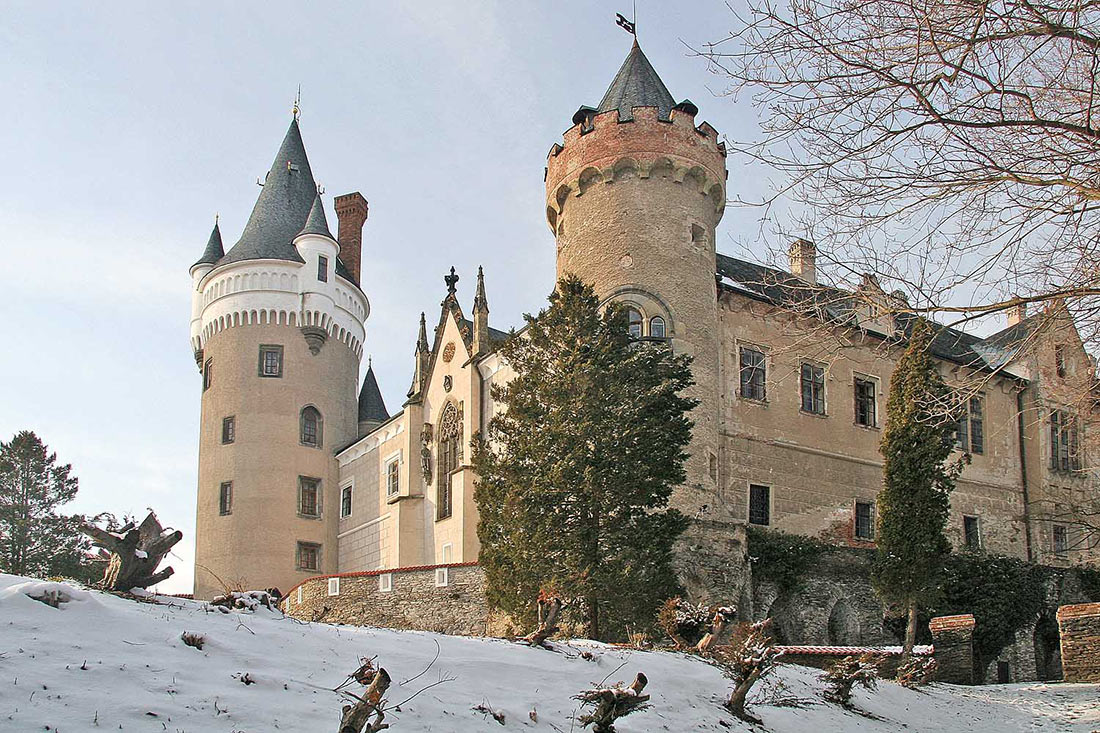 The time passed. Over the centuries, the castle has been rebuilt several times. It acquired its current appearance thanks to Vincenz Karl von Auersperg, who turned the ancient outpost into one of the most charming romantic buildings in the Czech Republic. The ancient Tyrolean Auersperg family owned the castle from 1754 to the 20th century.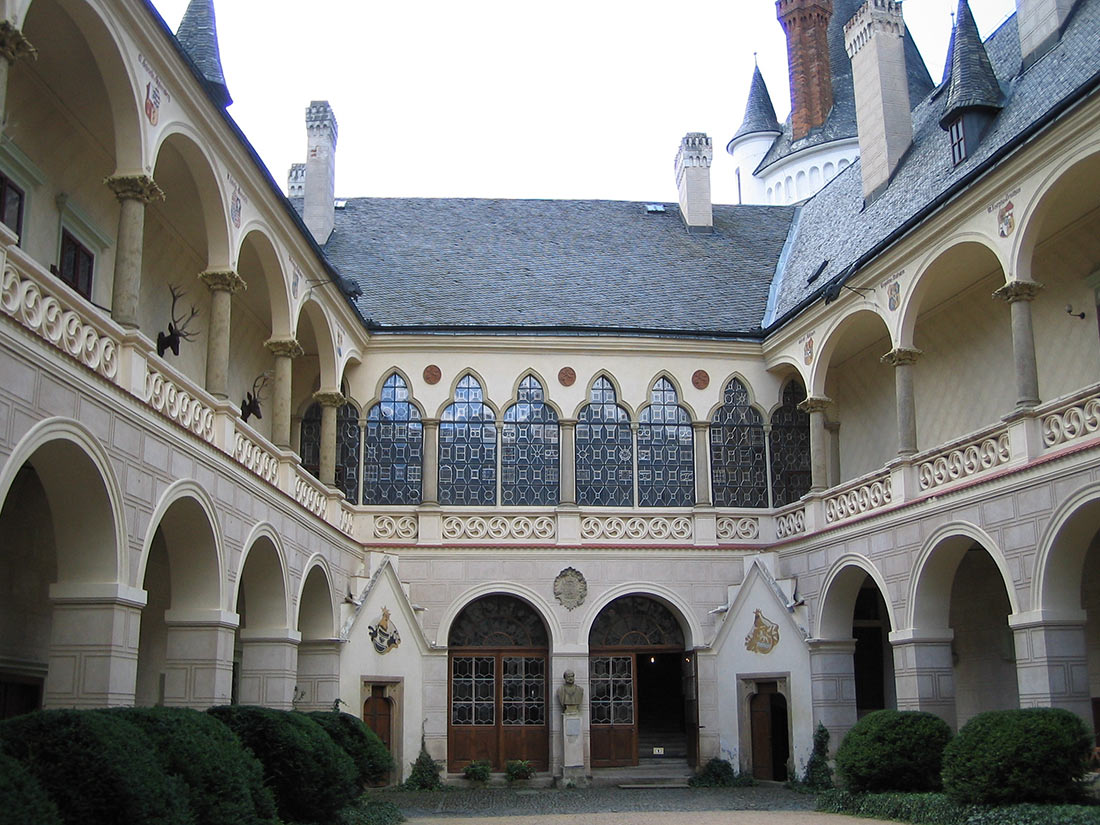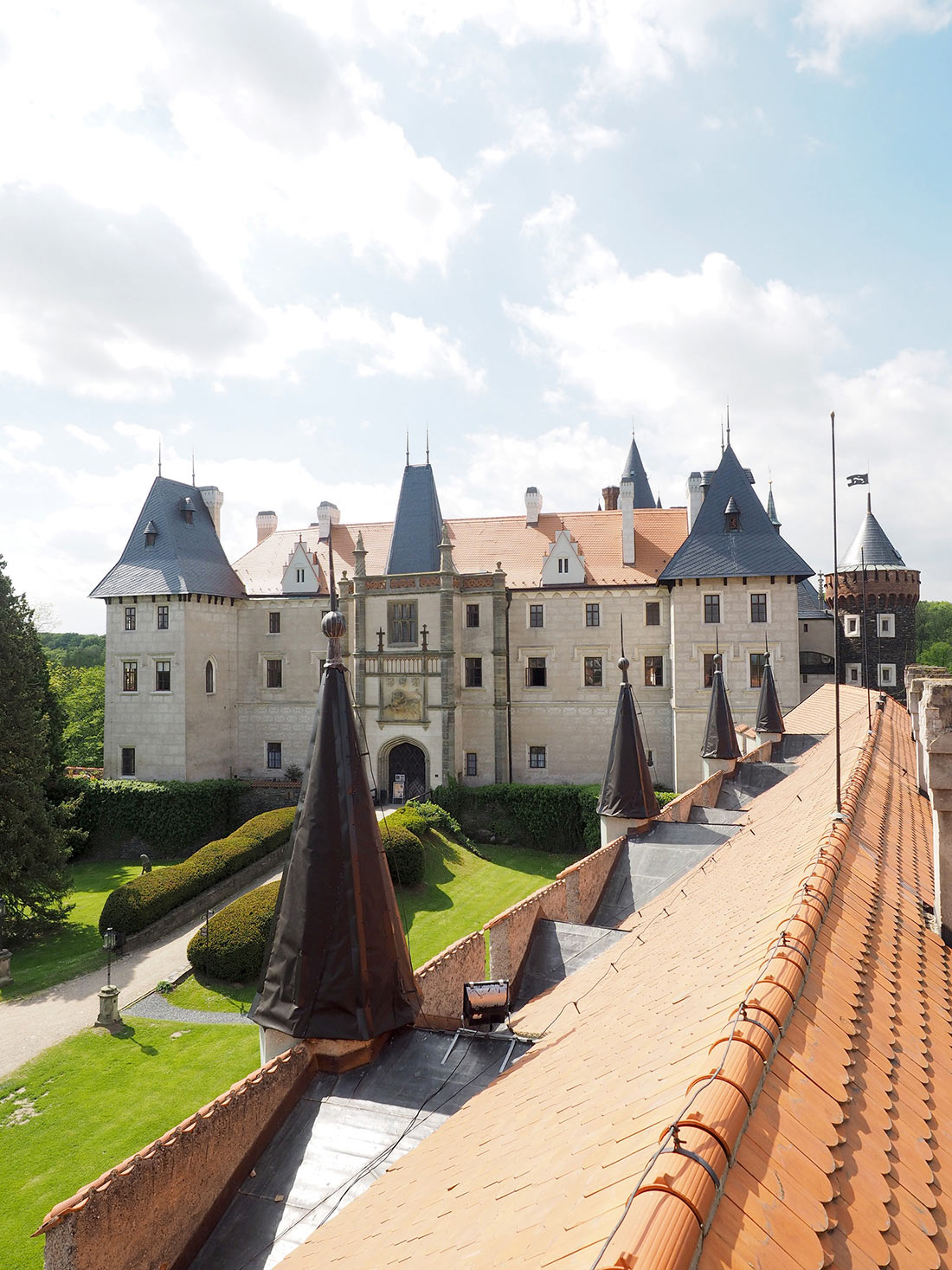 The count designed his neo-Gothic castle according to the principle "My house is my fortress". He collected antique artifacts from all over Europe – from furniture, paintings, tapestries and carpets, dishes, glass to historical weapons – everything is thought out to the smallest detail. But at the same time, he did not hesitate to use the most advanced equipment at that time for the daily routine on his "medieval" farm.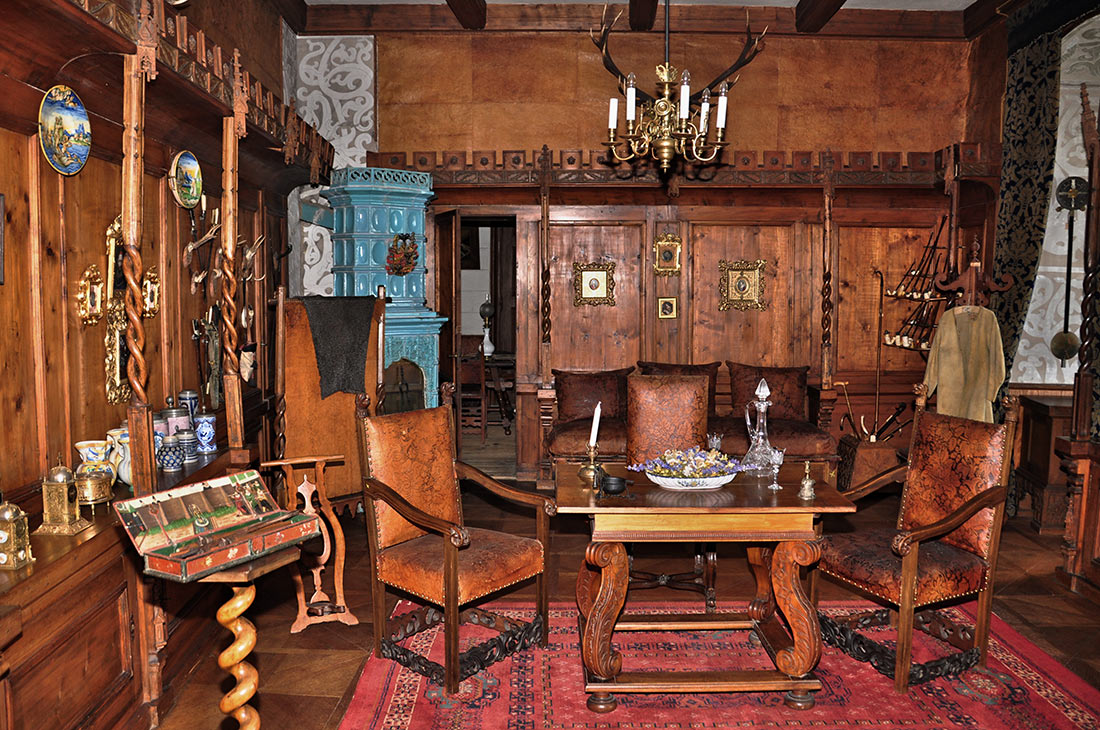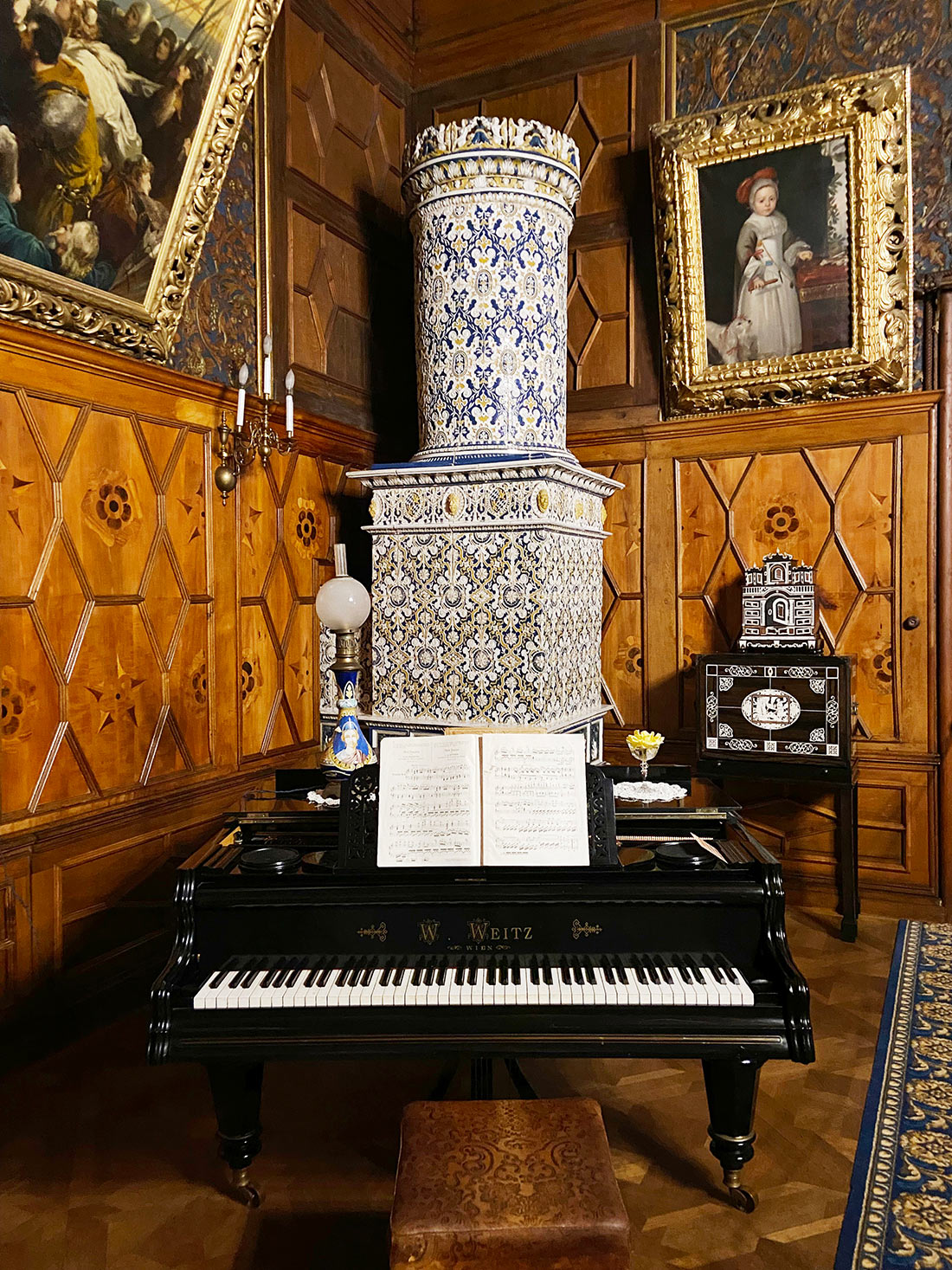 Inside Zleby castle you will find a rich collection of weapons and armor (tournament armor of the first half of the 16th century, armor of Saxon knights and a complete set of horse harness), 188 paintings on glass (the oldest one dates back to 1503), walls covered with leather with blue and gold décor, late Gothic wooden panels, antique tiled stoves and a unique kitchen, the equipment of which is still in use.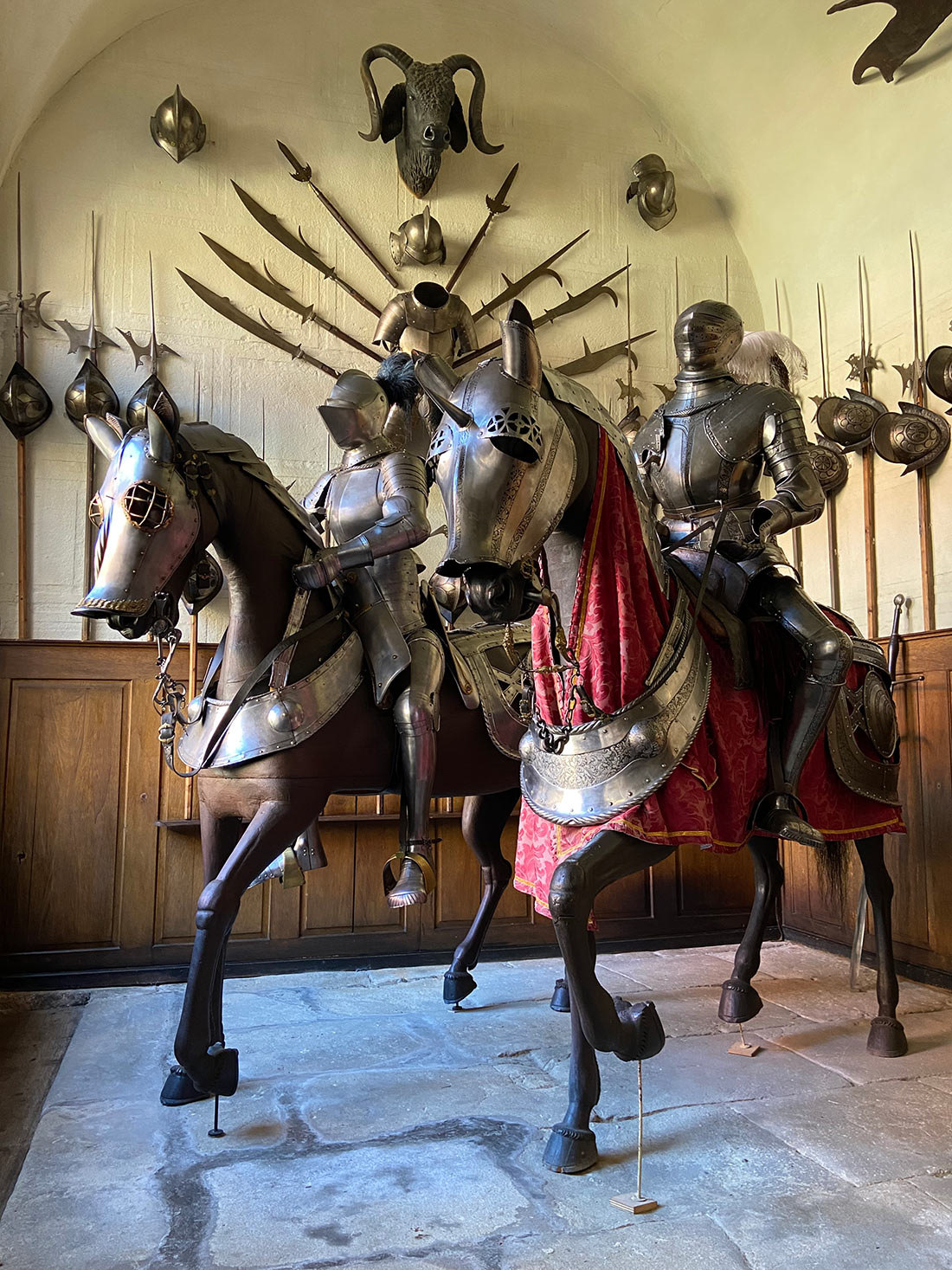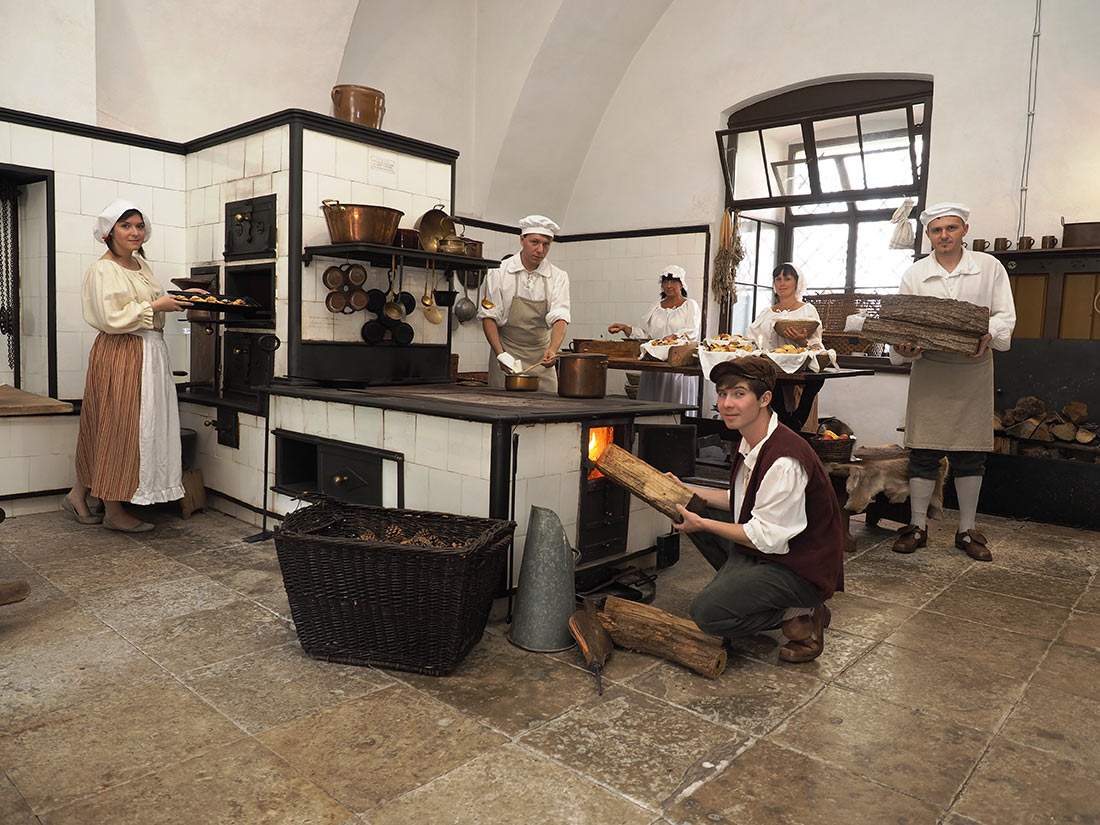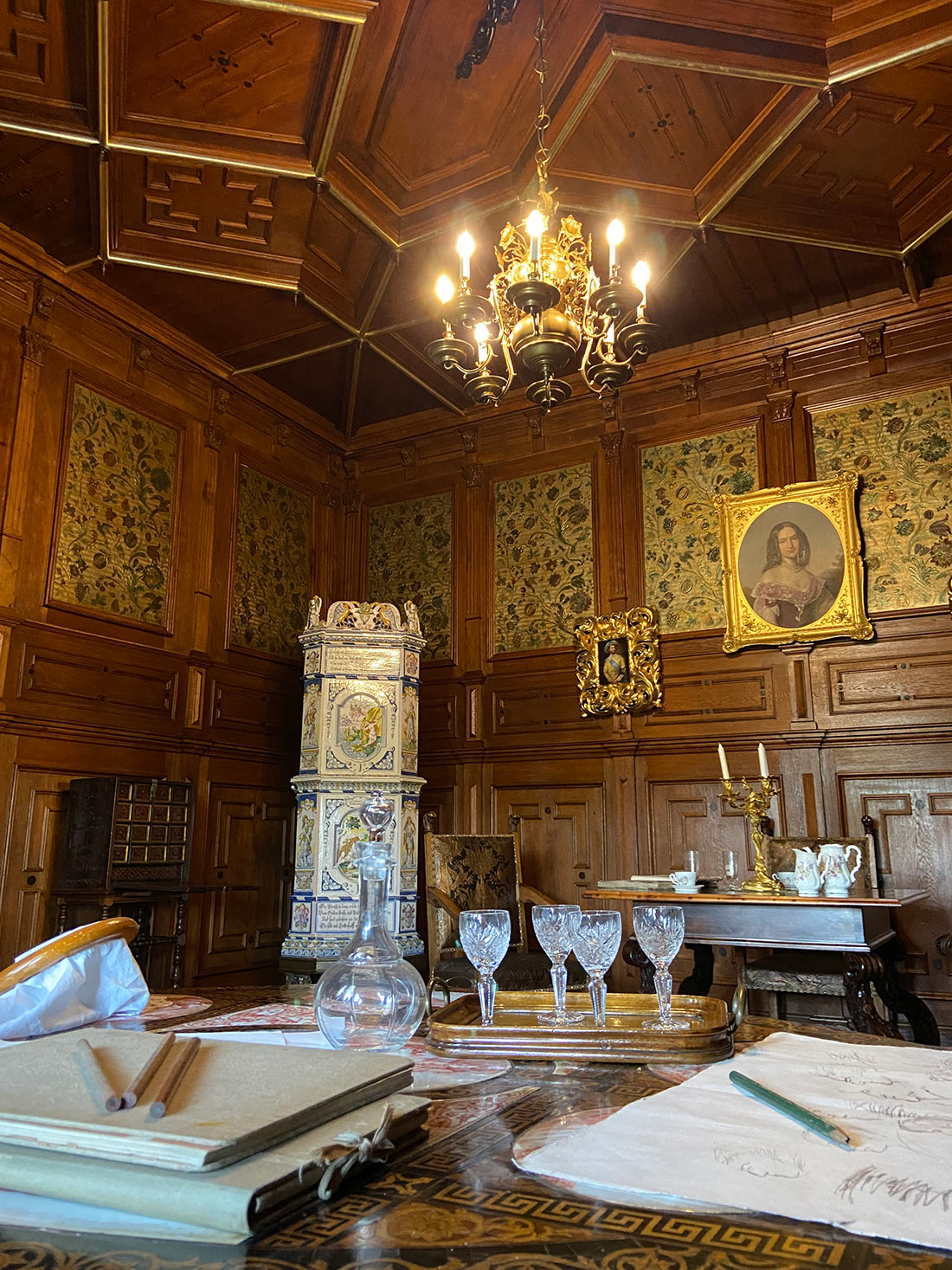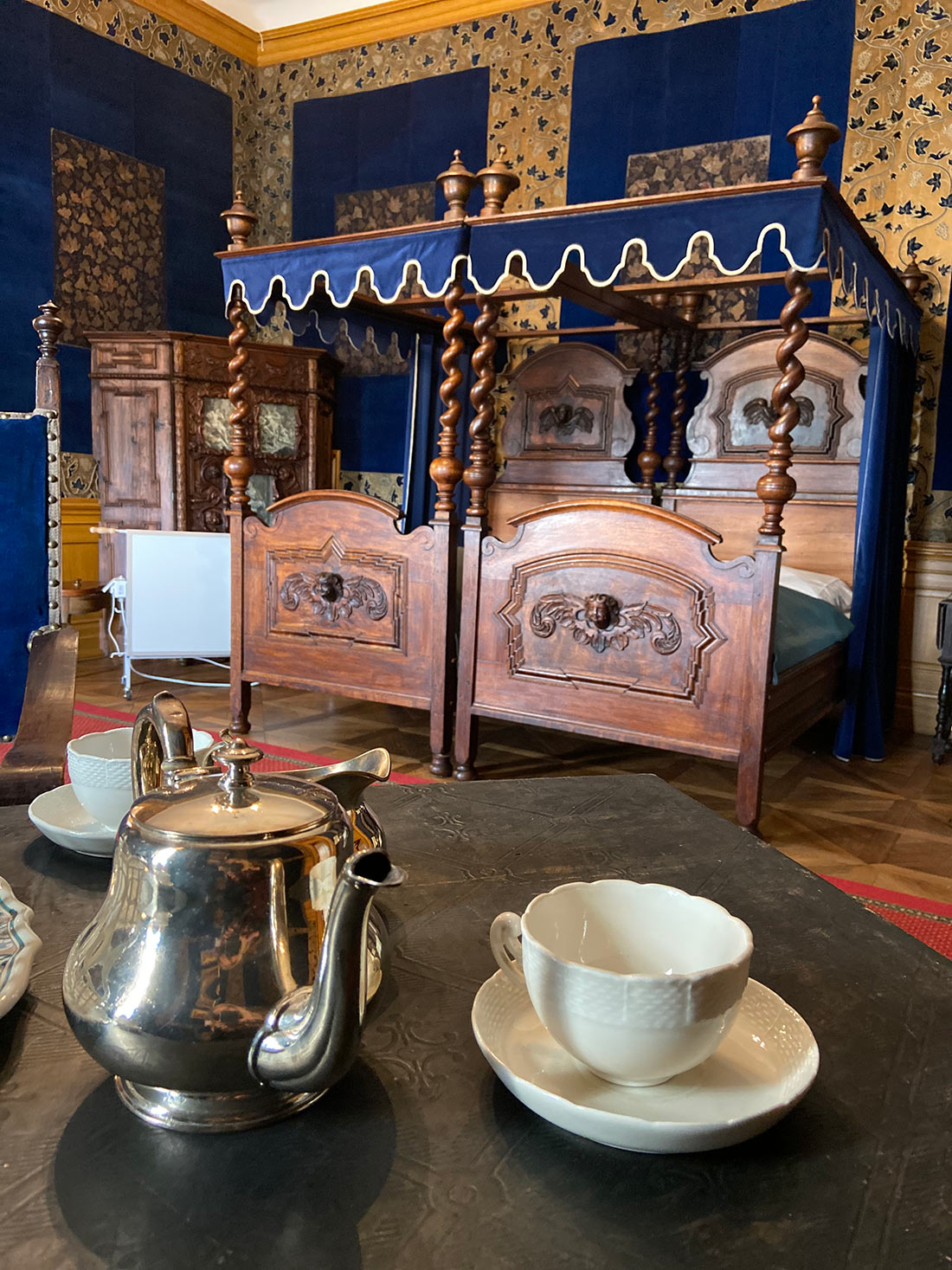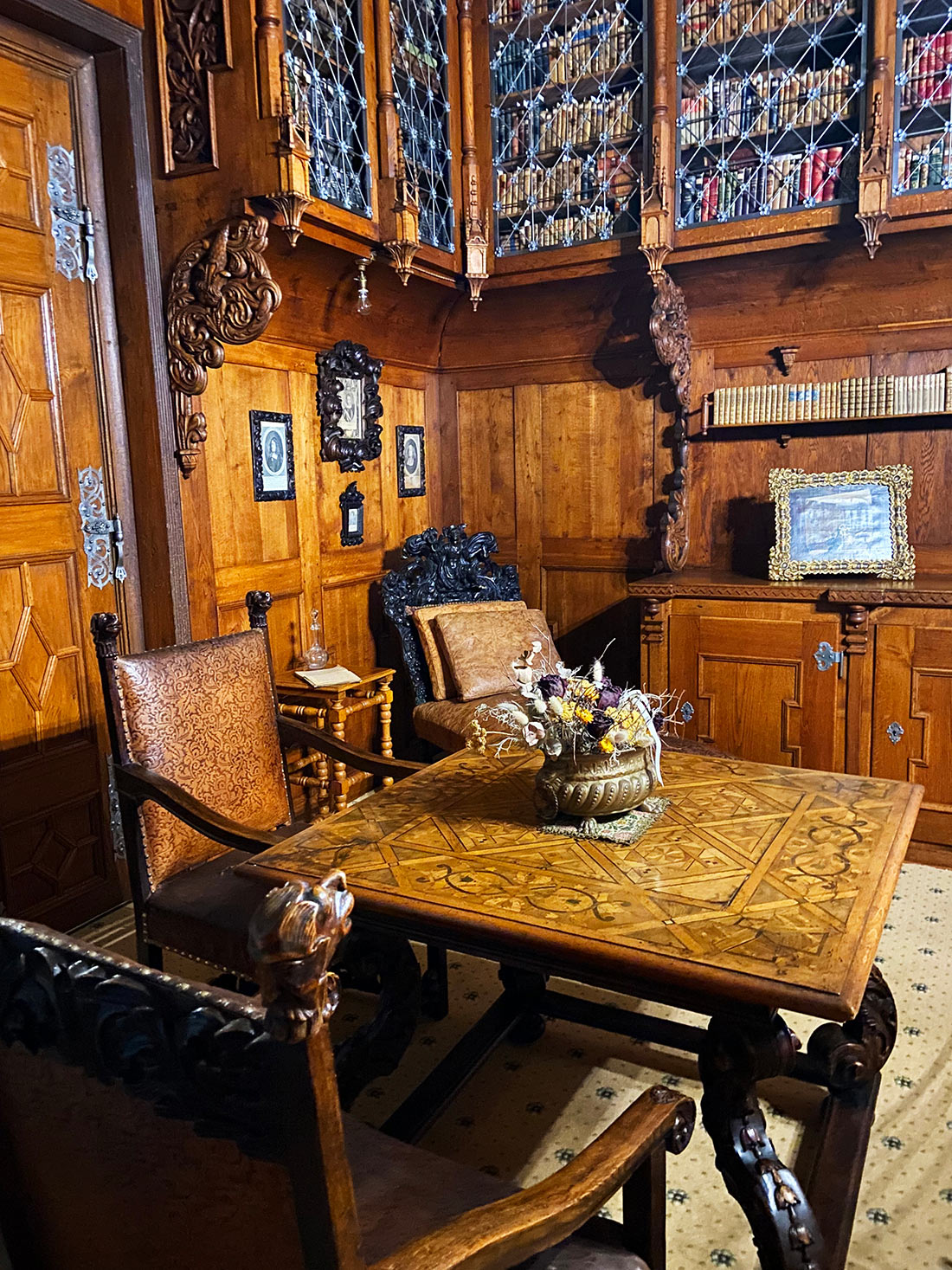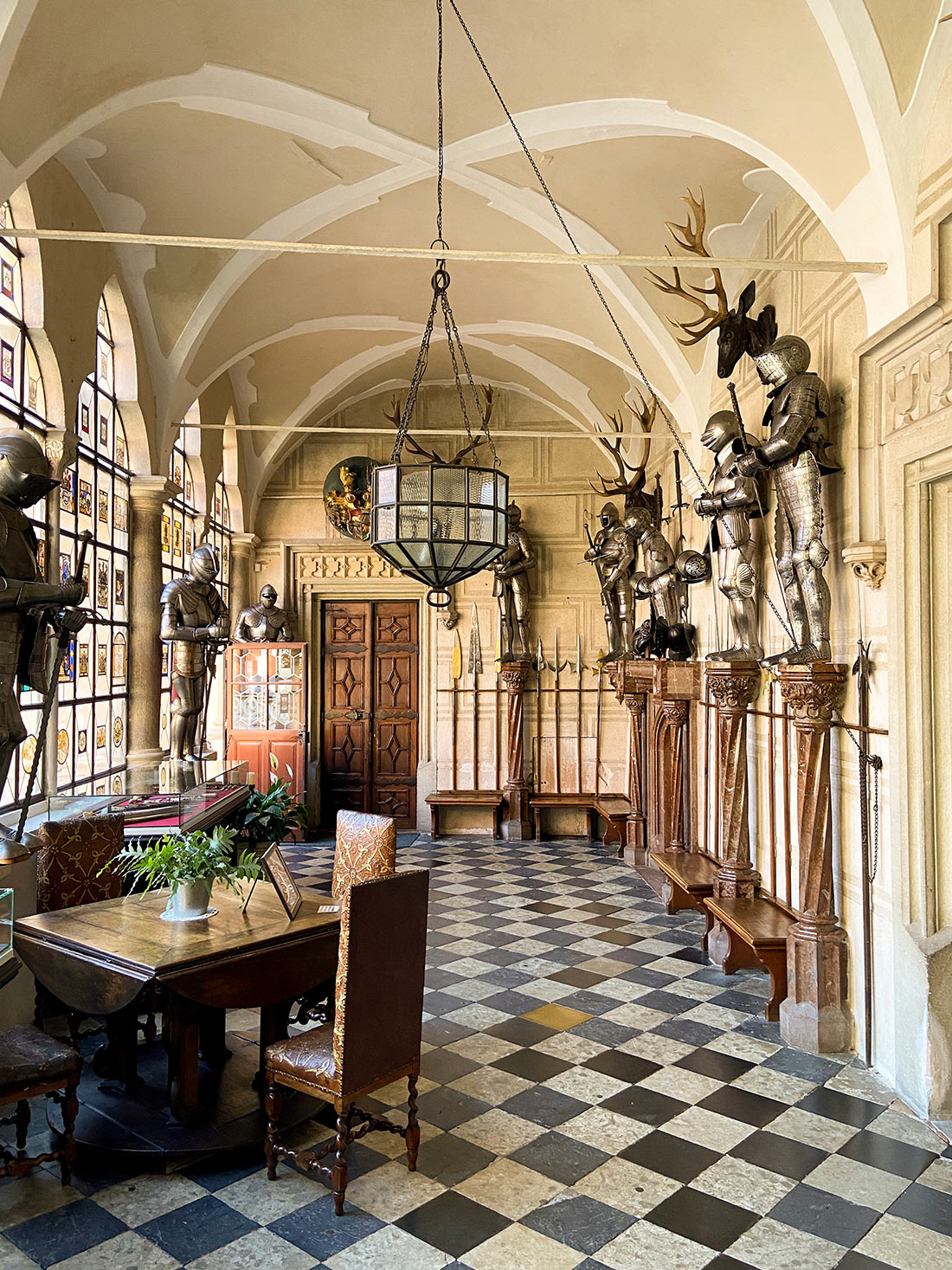 Adjacent to the castle is an English park where white deer live. The legend says that whoever sees this noble animal here will certainly be lucky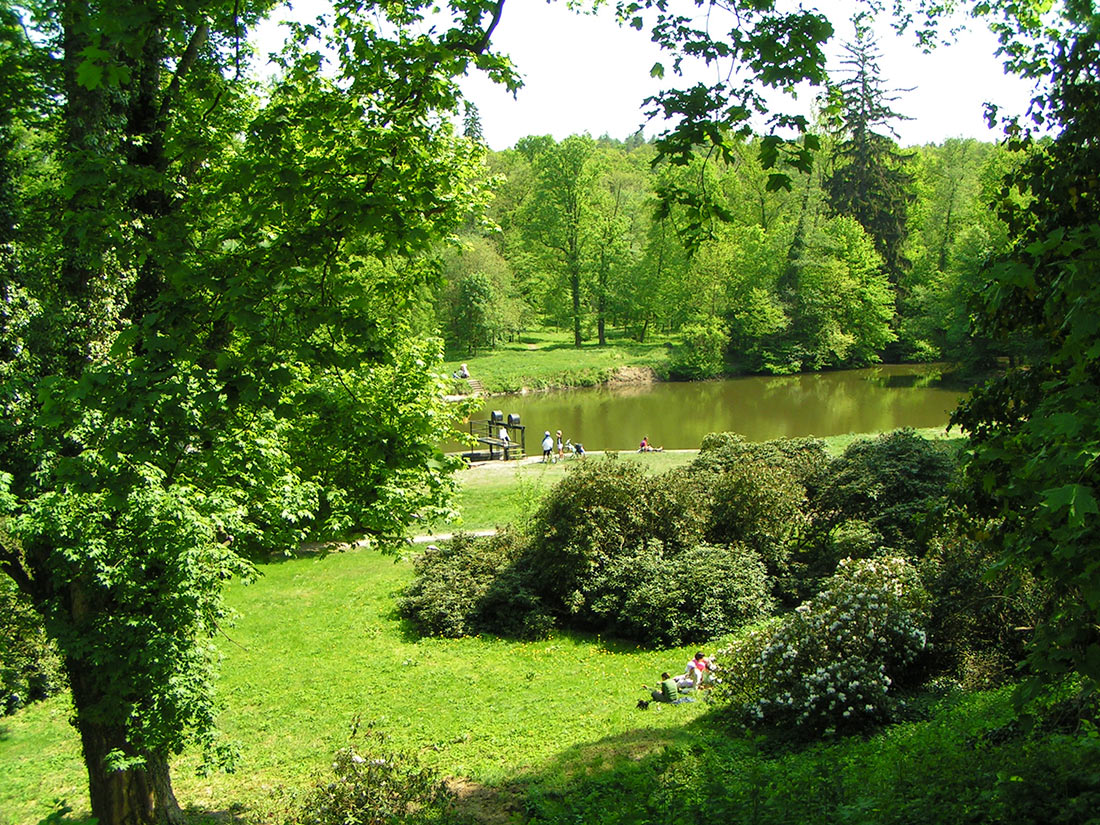 In 1938, after the death of Franz Joseph Auersperg, Zleby Castle was inherited by his son Ferdinand (1887–1942), who died childless shortly after his father. After him, the castle was inherited by his sister's family, and in 1945 the complex was confiscated. It is currently owned by the state and managed by the National Heritage Institute.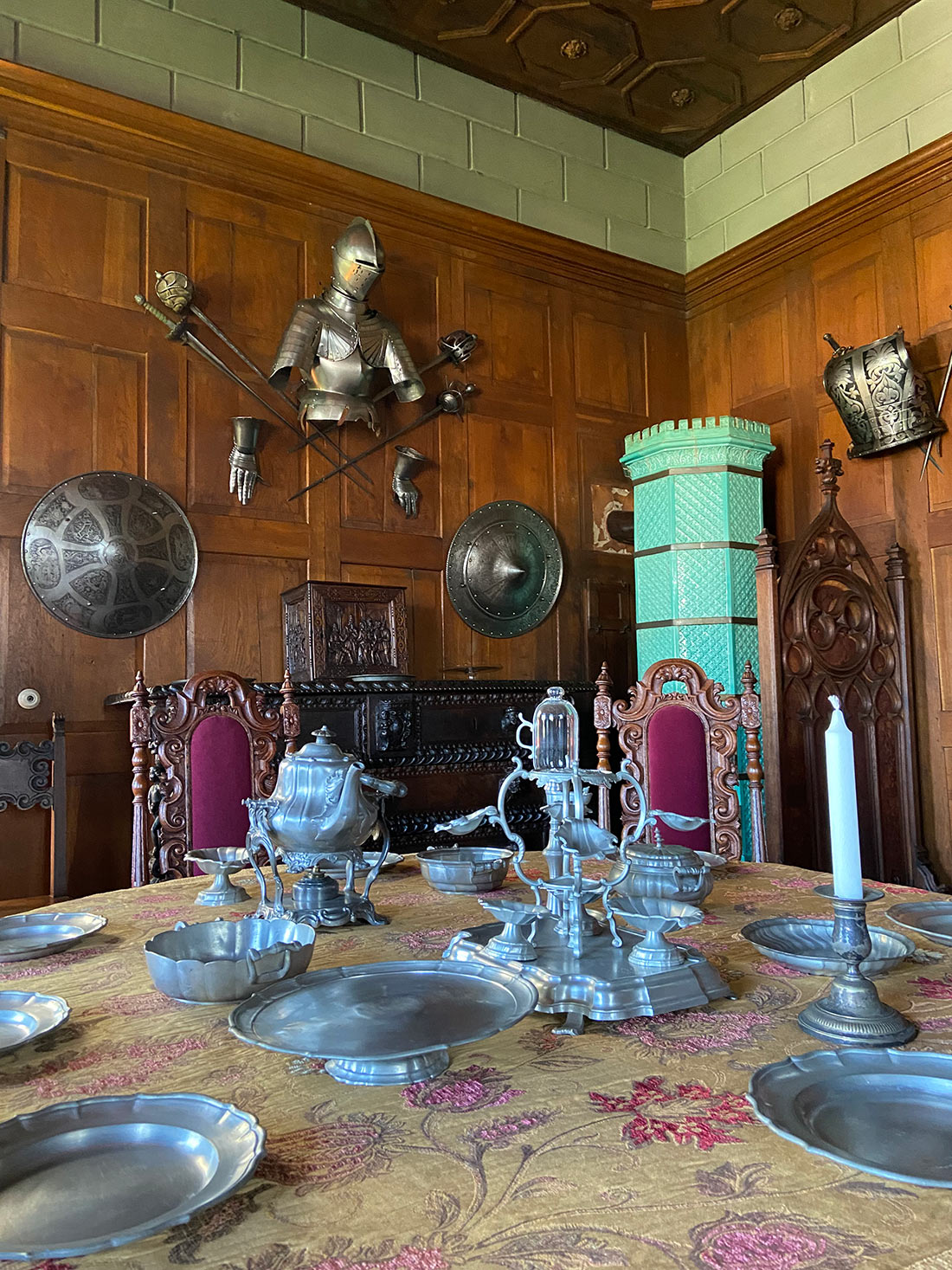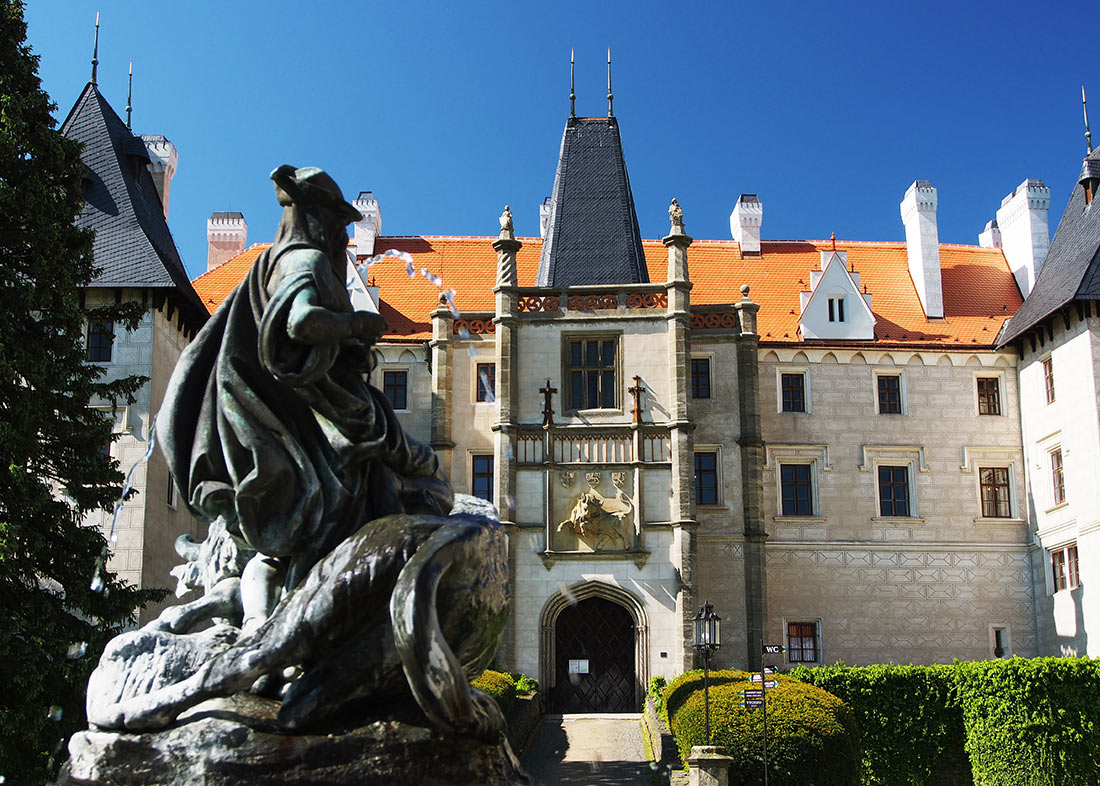 How would you rate this place?
Zleby Castle on map: