Croatia is one of the most beautiful countries in the world. The architecture of such cities as Zagreb, Dubrovnik, Split, Rijeka, Zadar, Pula and Sibenik captivates at first sight. Besides, the country is also famous for the beauty of its unspoiled coves and beaches nestled along its island-dotted coastline. The best beaches in Croatia are located on the Dalmatian coast, with its magnificent sandy shores, pebble coves and picturesque sun-baked cliffs.
Best beaches in Croatia: Zlatni Rat beach, Brač Island
Perhaps the most popular beach in the world is one of the symbols of the country, and by far the most common motif on postcards from Croatia. Zlatni Rat is a uniquely shaped beach, about half a kilometer long, and this is a natural phenomenon because it is perpendicular to the coastline.
Zlatni Rat beach on map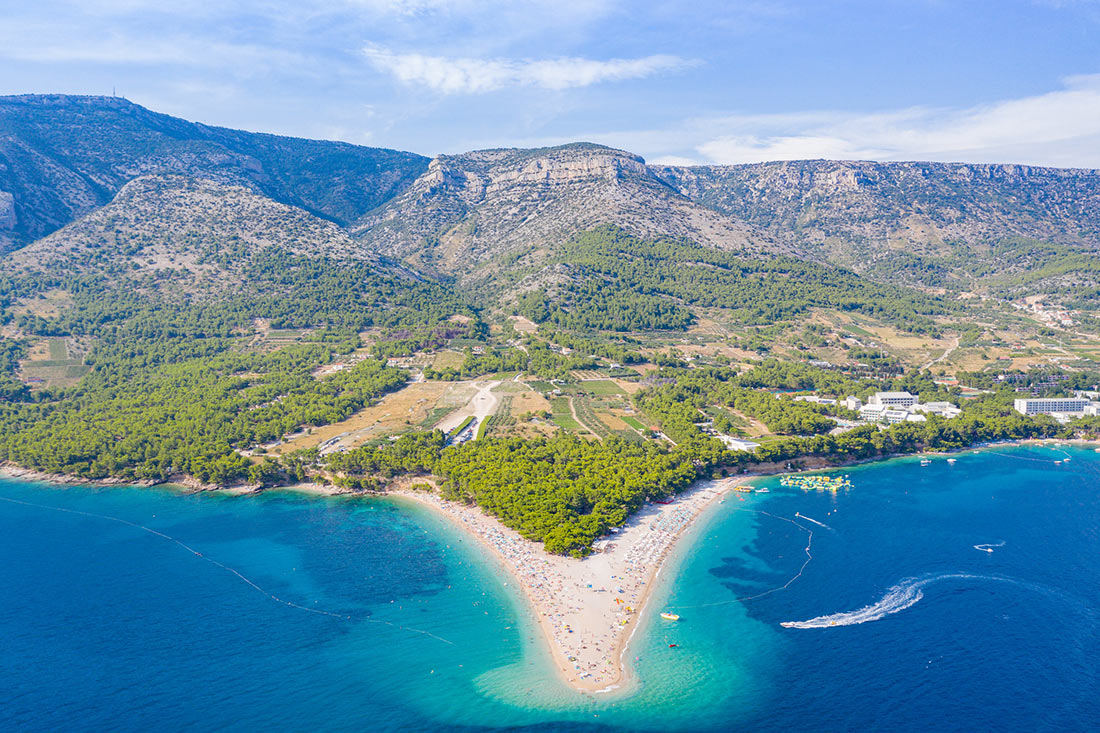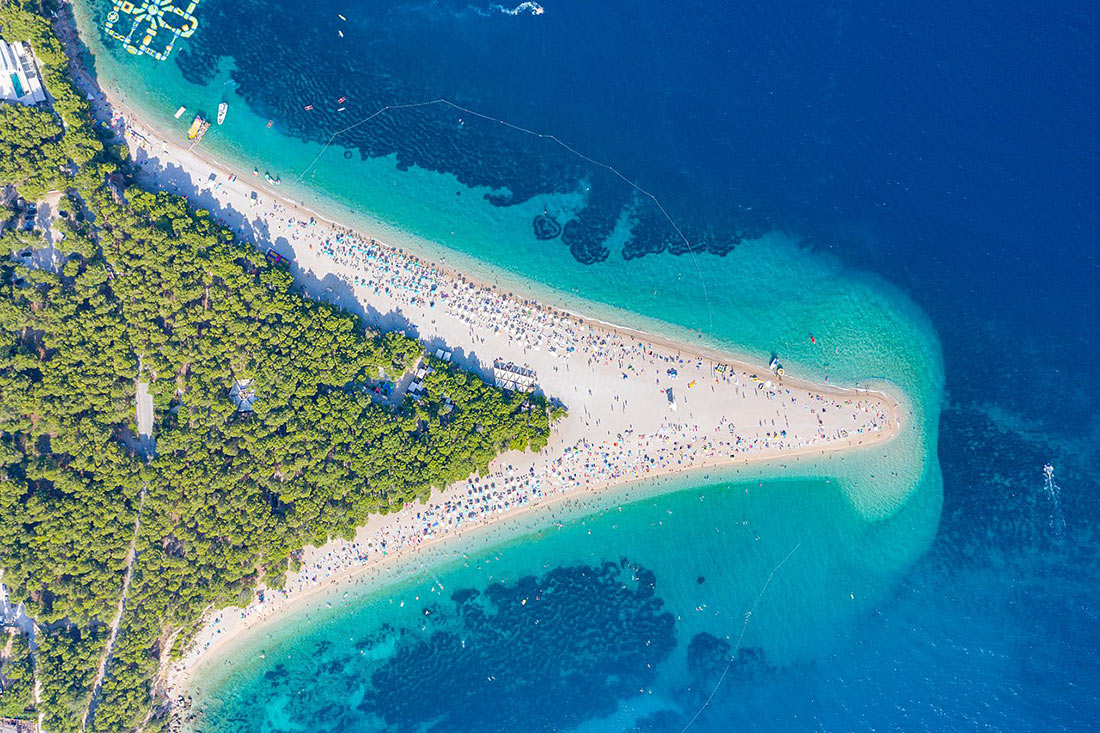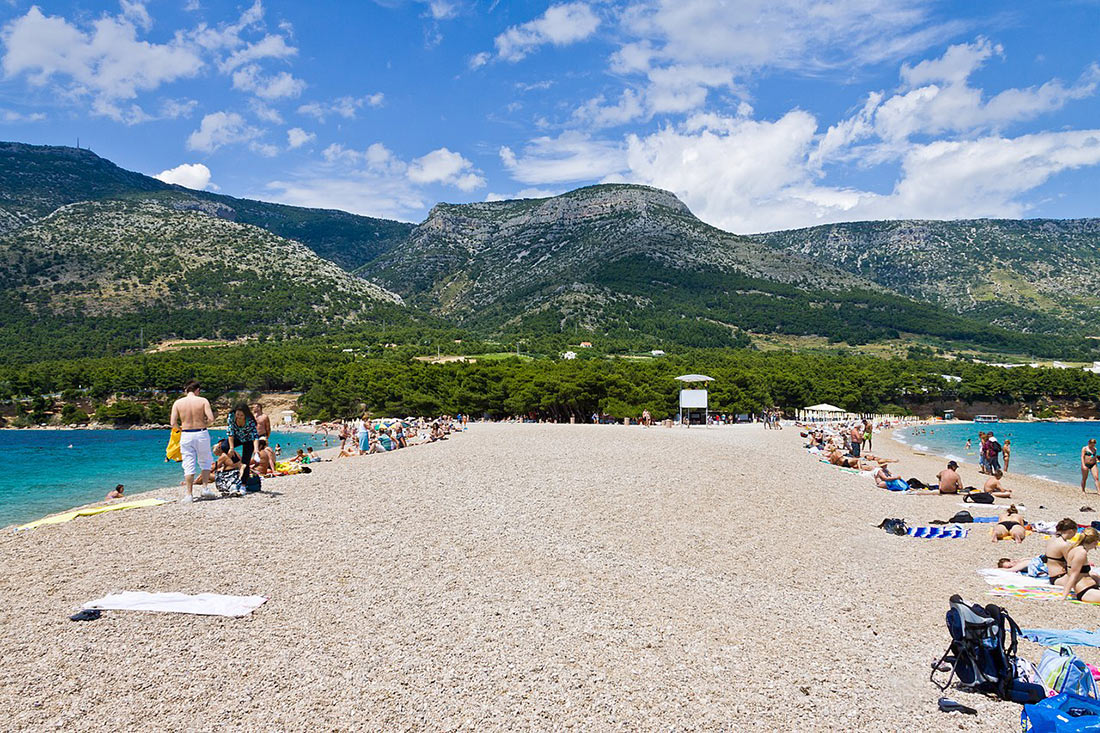 Best beaches in Croatia: Stiniva beach, the Island of Vis
The inaccessibility of this beach is a part of its charm. The island of Vis – the farthest of the inhabited islands of Croatia, is located two hours by ferry or catamaran from the city of Split. This white pebble beach is almost invisible from the sea side as long as it is hidden in a bay between sheer cliffs. In 2016 Stiniva became the Best Beach in Europe according to European Best Destinations.
Stiniva beach on map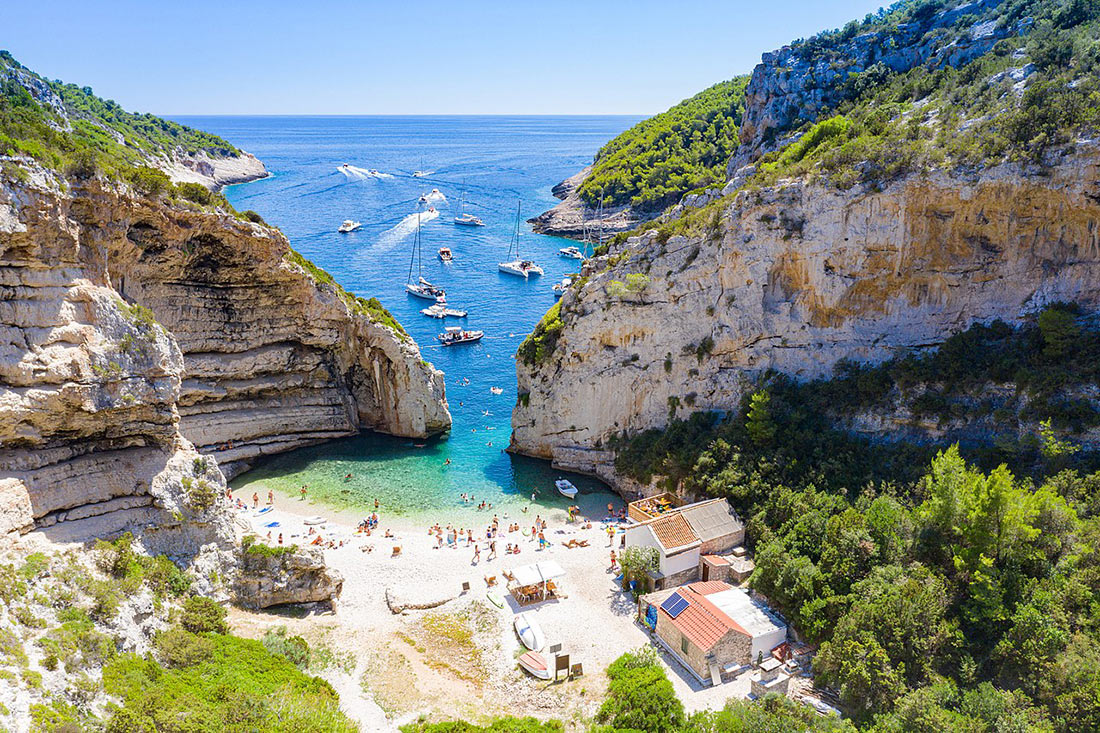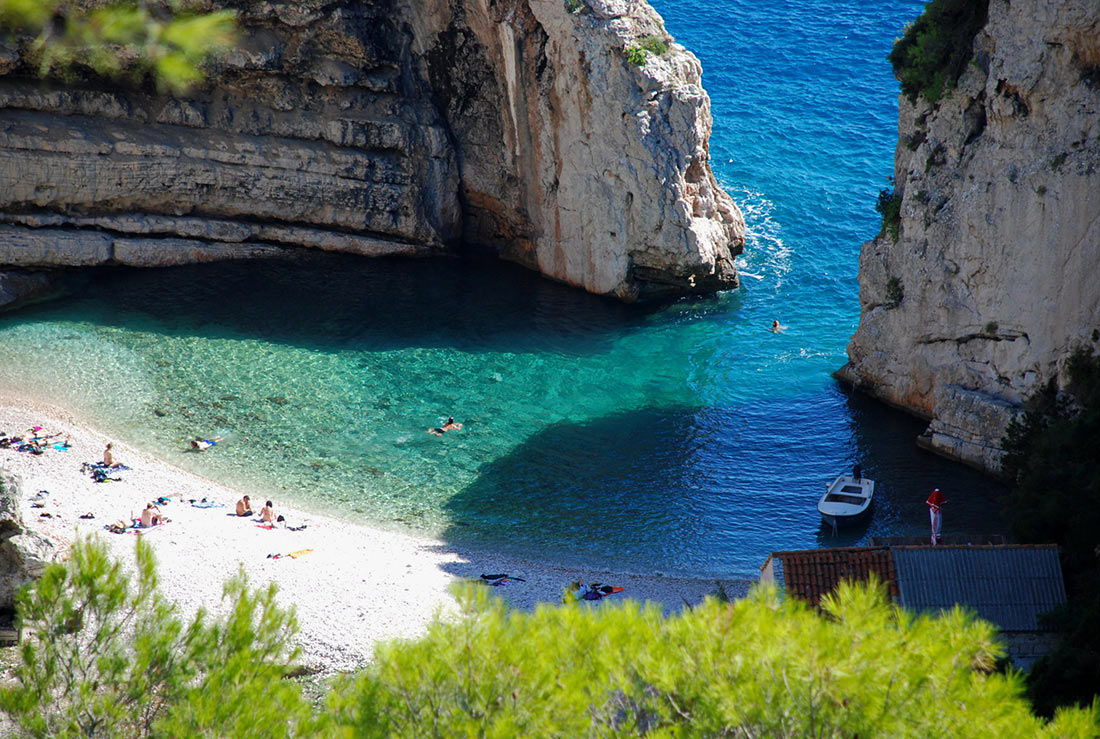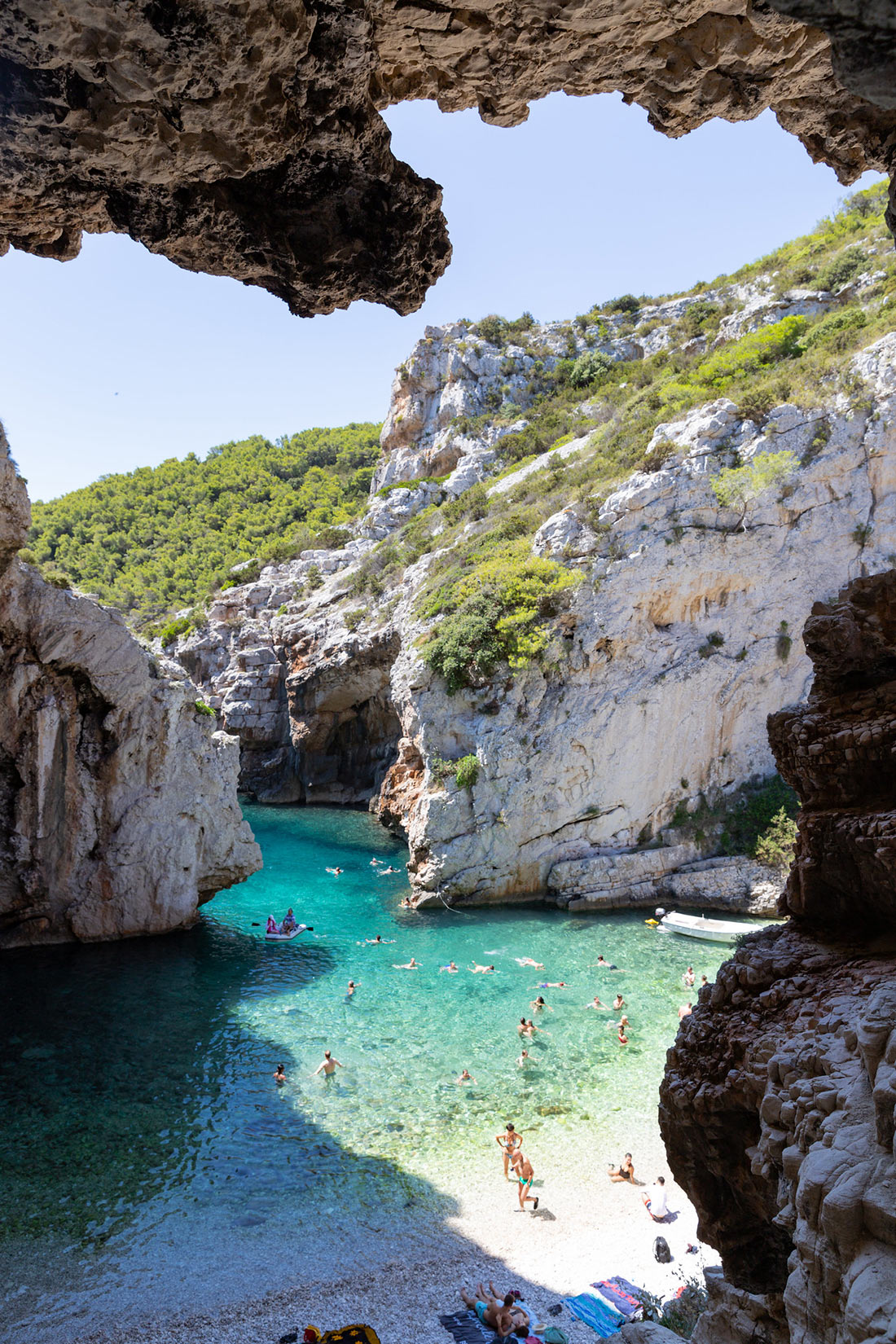 Best beaches in Croatia: Šunj Bay, Lopud Island
The most famous beach of the Elaphite Archipelago is located on the island of Lopud. Shun is famous for its sandy coastline and easy entrance to the water. Due to the shallow sea and good service, it is popular for families with children.
Šunj Bay on map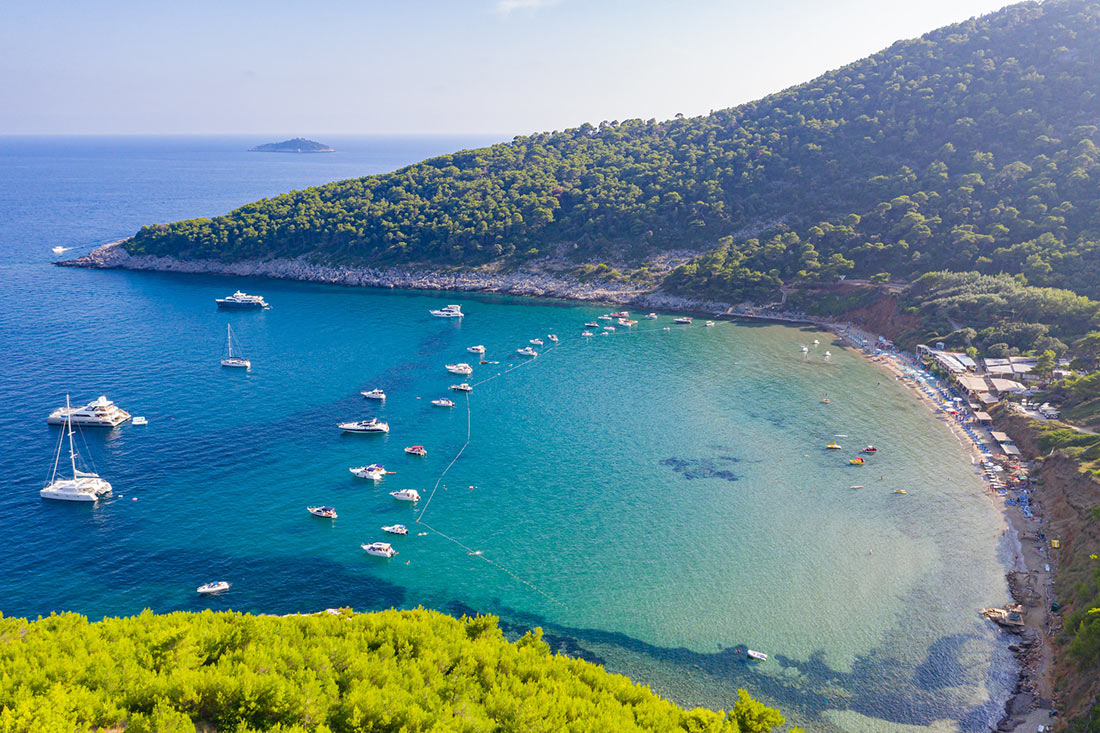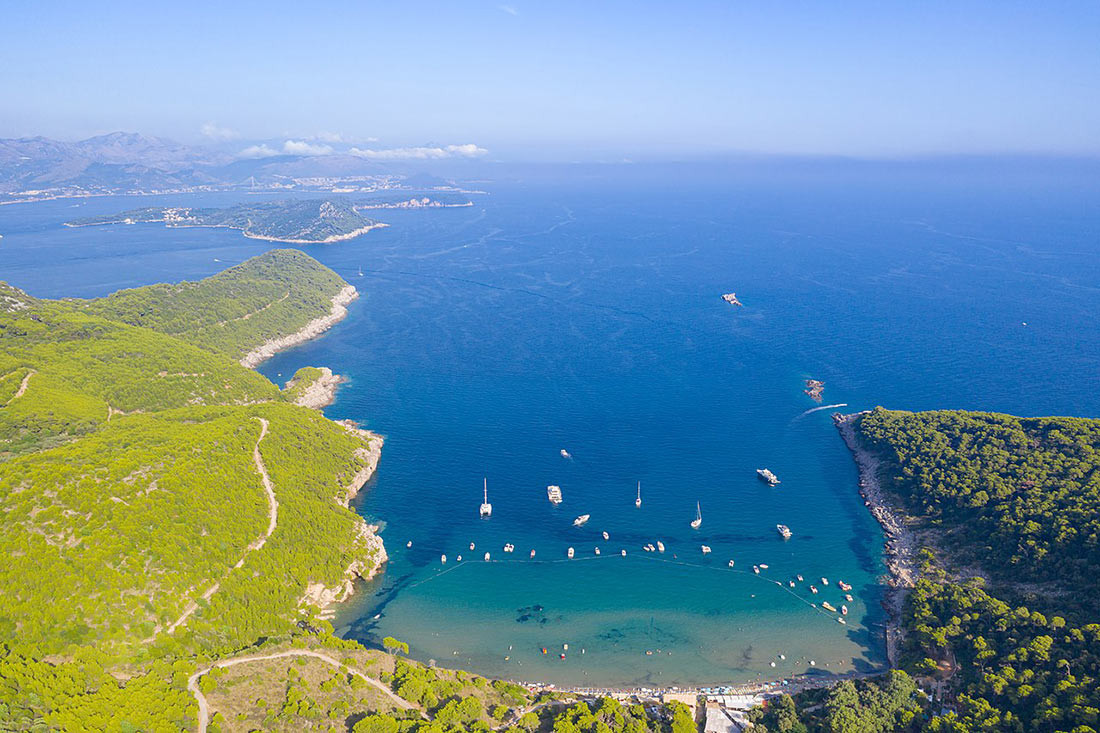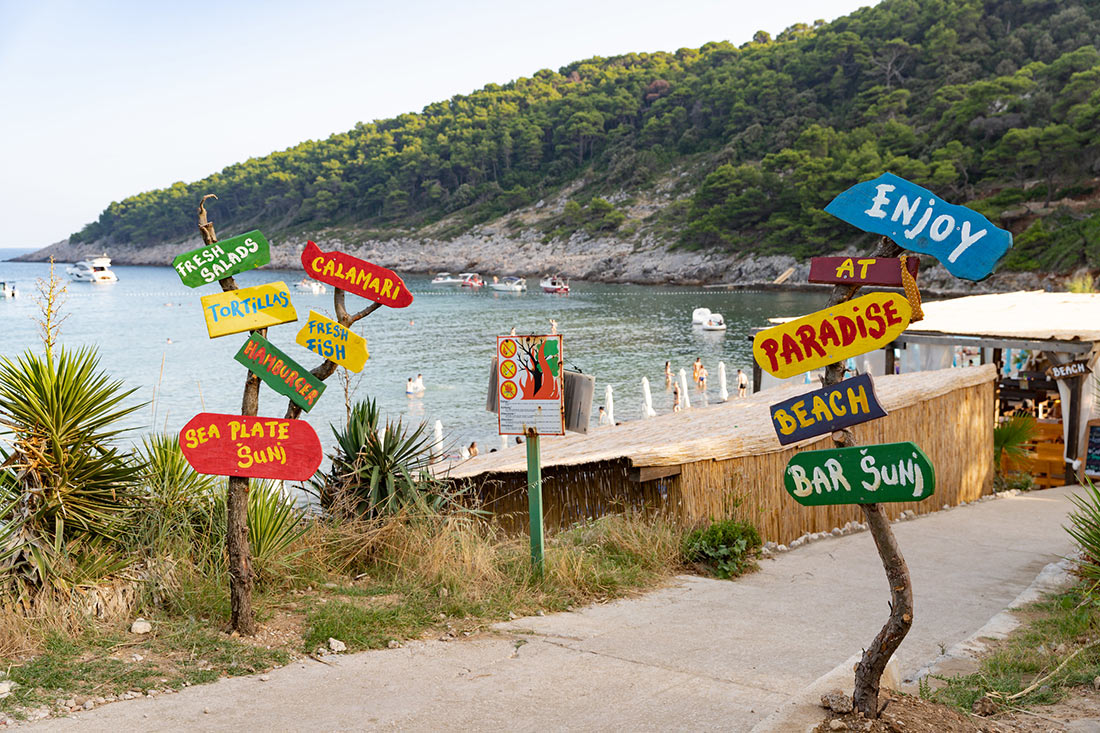 Best beaches in Croatia: Plaža Banje, Dubrovnik
Banje is the most famous city beach in Dubrovnik, located just a few minutes' walk from the historic city center. It offers a beautiful view of the city harbor and the island of Lokrum. Banje has been listed several times as the most beautiful beach in the world. It offers a variety of outdoor activities such as kayaking, parasailing, water scooters and others.
Plaža Banje in Dubrovnik on map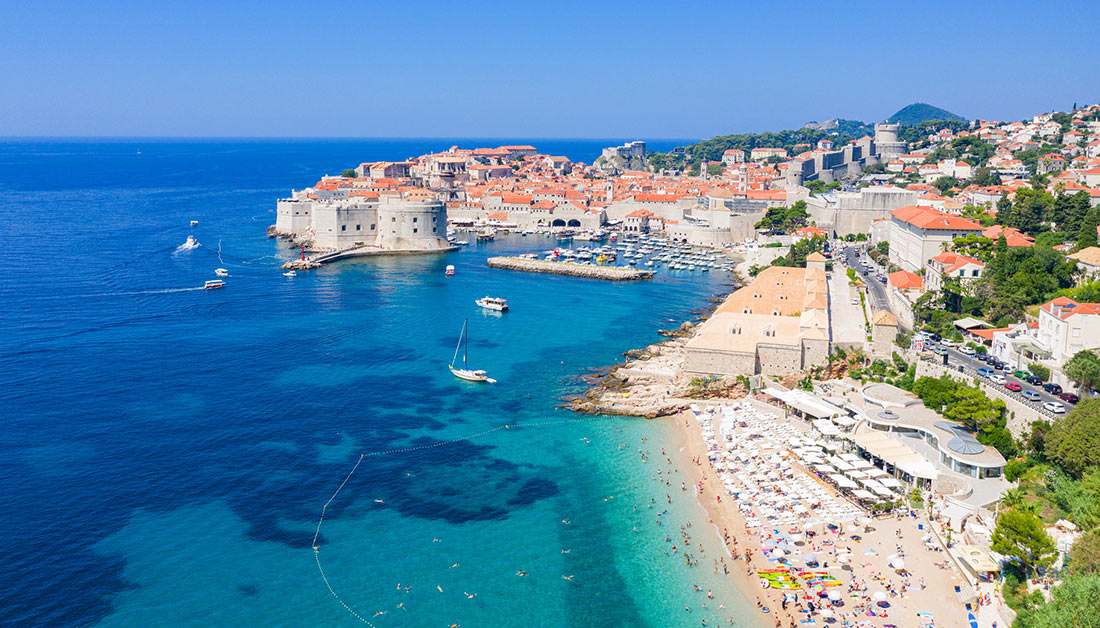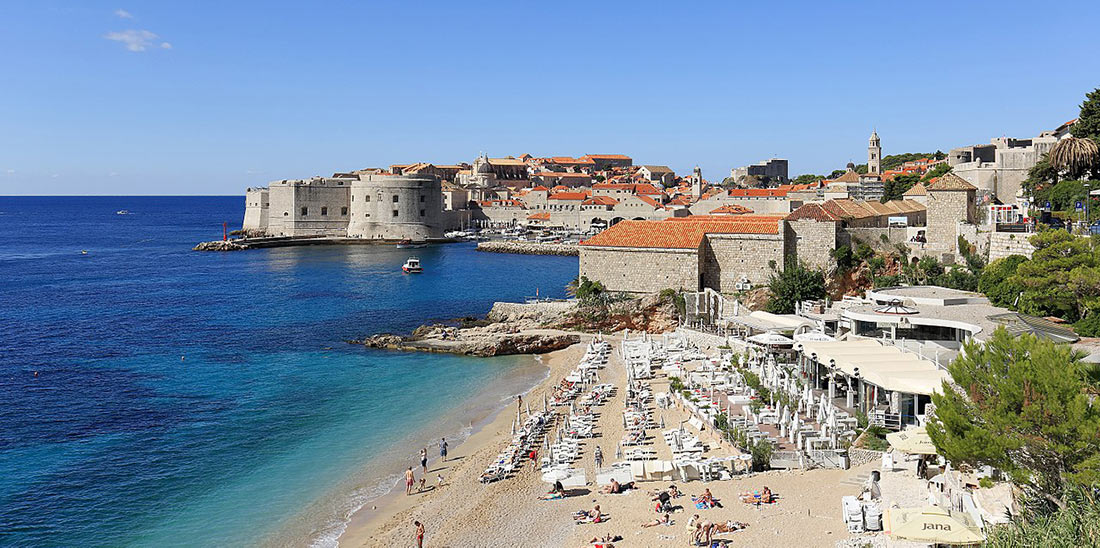 Best beaches in Croatia: Proizd Beach, near Korčula island
In 2007, the beach of the same name on the islet of Proizd near Vela Luka was declared the best beach on the Adriatic coast. Not surprising, given the fact that the sea here is very clean and unrealistically turquoise. It is surrounded by pine forests, through which you have to walk to the beach. The beach is pebbly, but also surrounded by large and flat rocks, which creates a more romantic experience.
Proizd Beach on map