Every year crowds of tourists come to France to experience the local architecture, wine and cuisine. Among other things, this country has some of the best beaches in Europe. The coastline stretches over three thousand kilometers from the northernmost point at the border with Belgium along the Atlantic Ocean and the Mediterranean Sea, so it has numerous interesting and scenic spots. The most beautiful beaches in France will certainly delight you with perfectly clear water, a relaxed atmosphere and unforgettable views!
Most beautiful beaches in France: Plage Palombaggia (Palombaggia Beach), Corsica
Palombaggia is probably the most famous beach in Corsica. Its crystal white dunes, as well as clear turquoise water, red granite rocks and juniper forest, attract thousands of people. The beach offers a delightful panorama of the Cerbicale islands. Many tourists choose this particular beach, so at the very peak of the season it may be overcrowded.
Plage Palombaggia (Palombaggia Beach)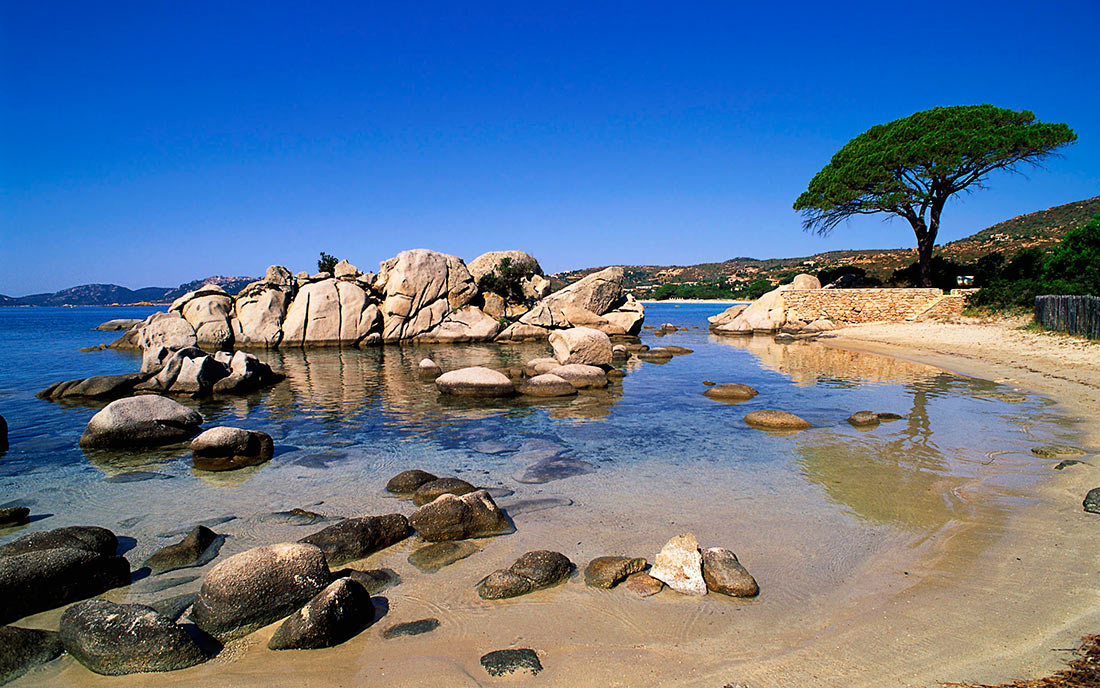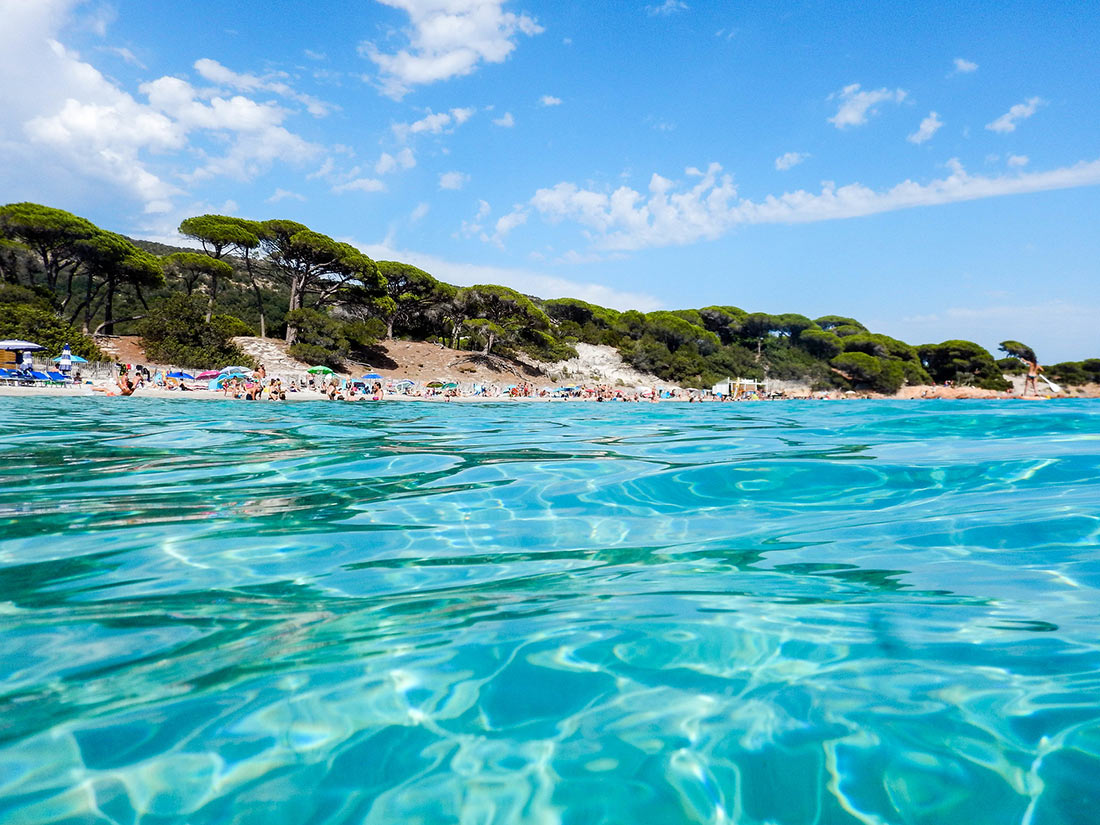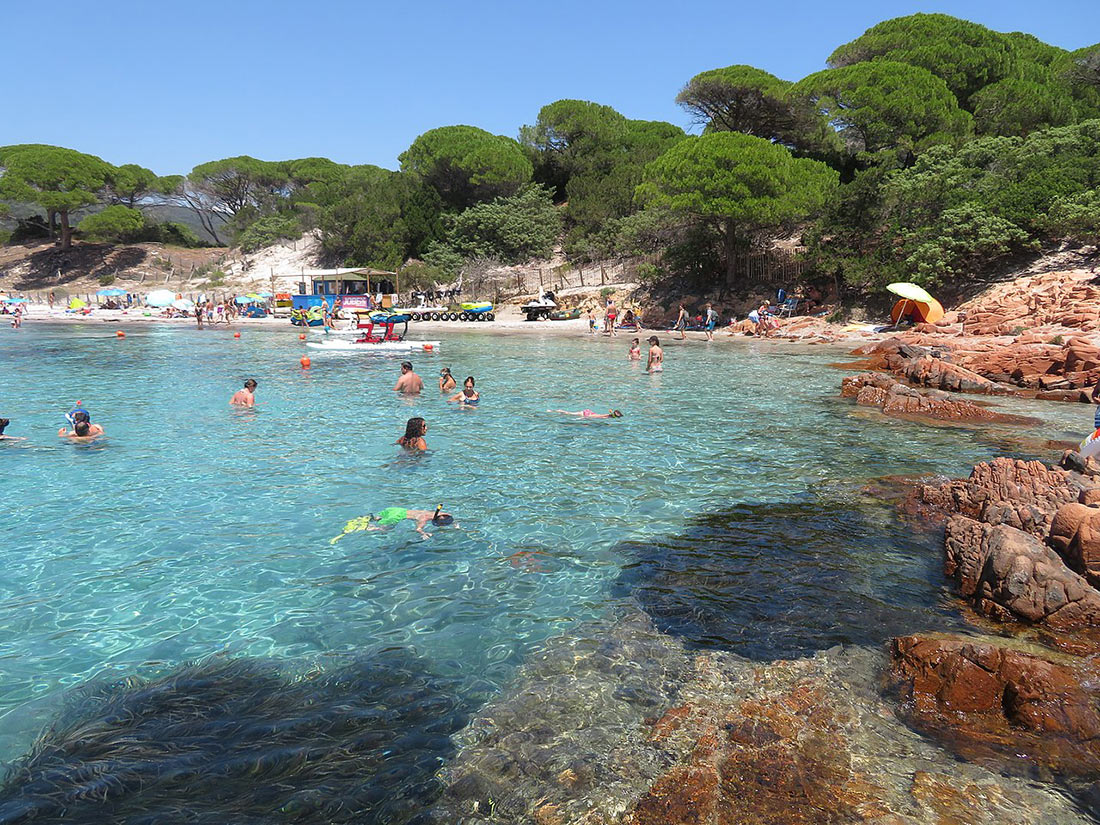 Most beautiful beaches in France: Beaches of Nice (Plages à Nice)
Although pebbled, famous beaches of Nice are prized for their luxurious amenities and beautiful natural scenery. Several popular public beaches line the bay along the bend of the Promenade des Anglais. On sunny days, under the deep blue sky of the Côte d'Azur, the gentle waters of the Bay of Angels shimmer with an azure glow. The sea is calm here and absolutely safe to swim.
Nice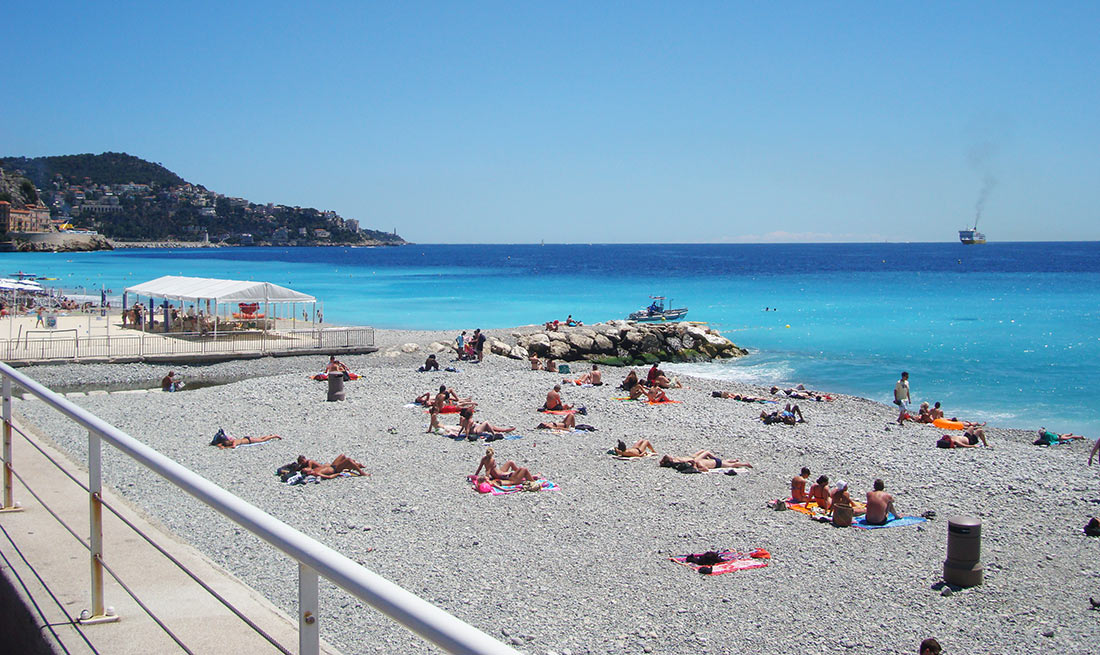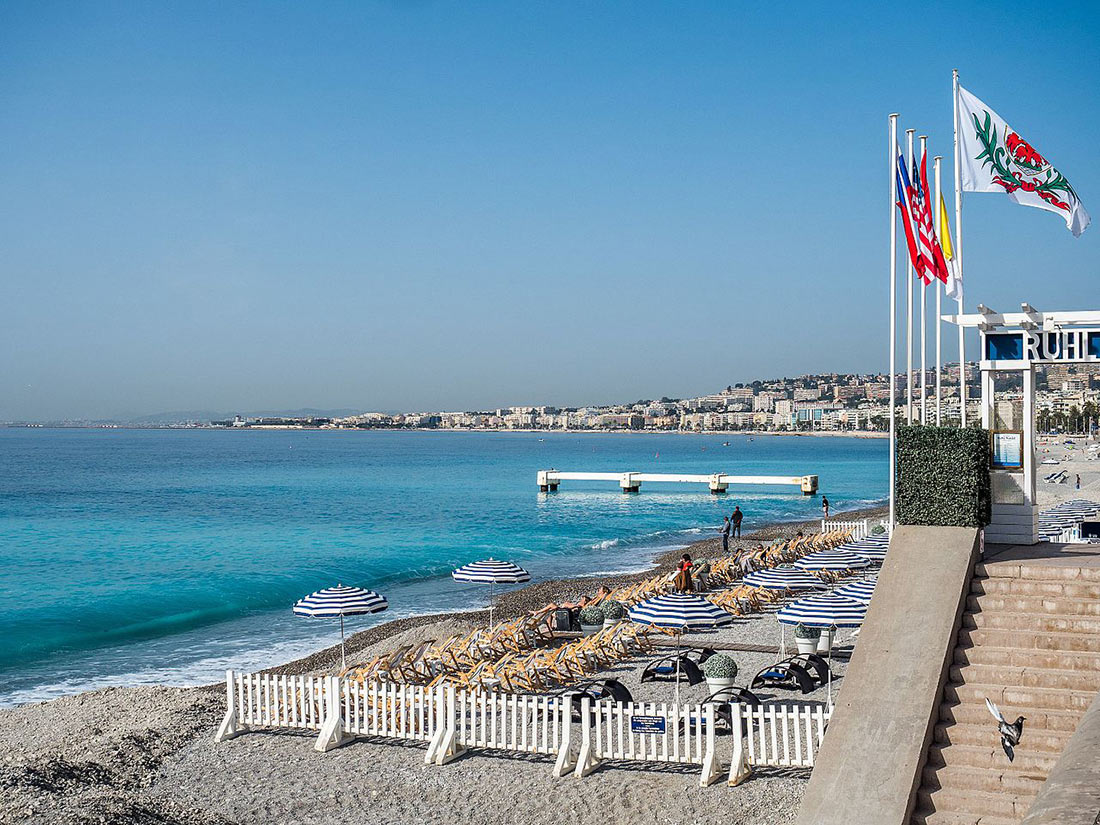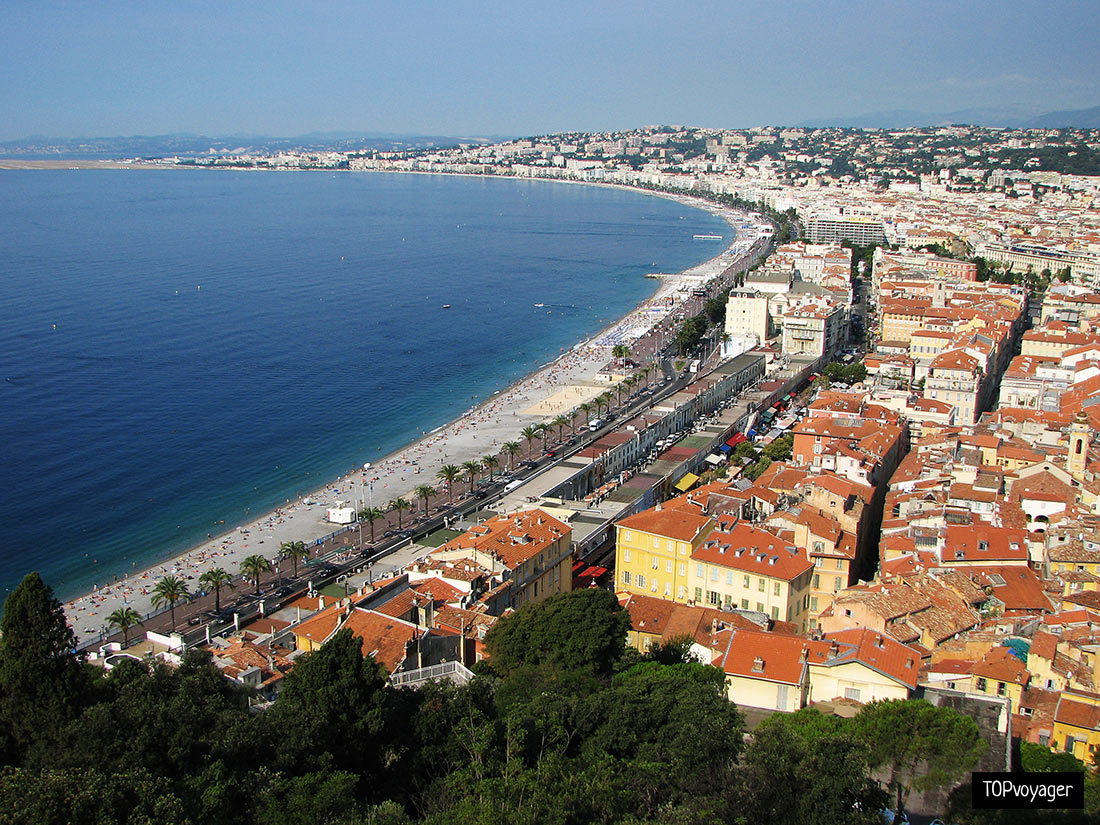 Most beautiful beaches in France: Étretat, Normandy
The entire Alabaster Coast looks spectacular, but Etretat was the luckiest one. Nowhere else are there such magnificent arches, carved by nature, and next to one of the arches, a needle-rock rises up from the water. Picturesque local beaches will leave an unforgettable impression.
Étretat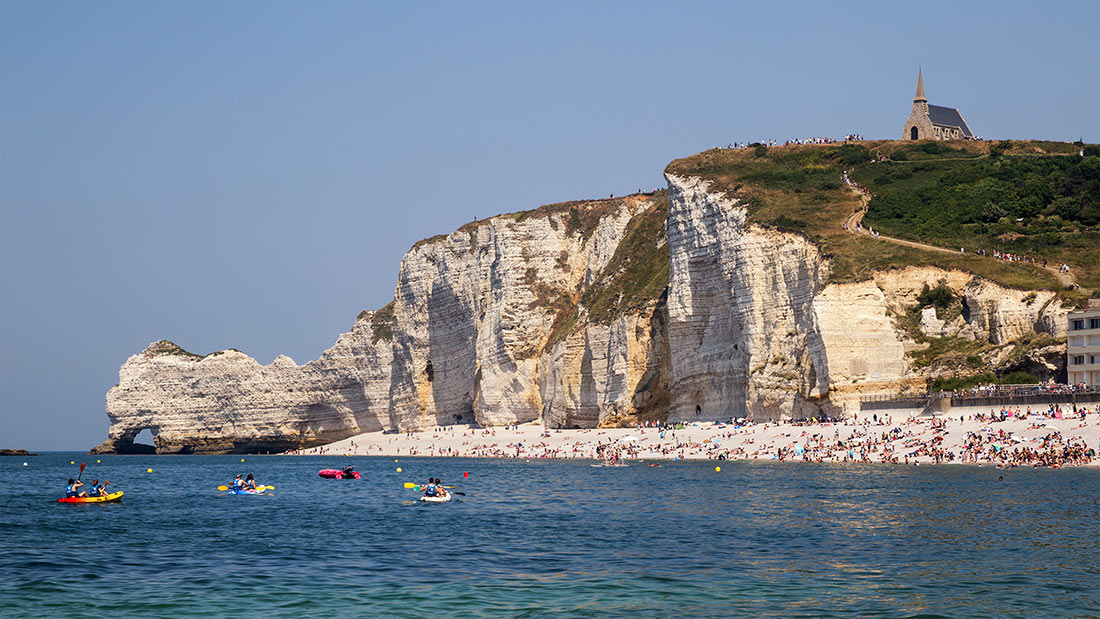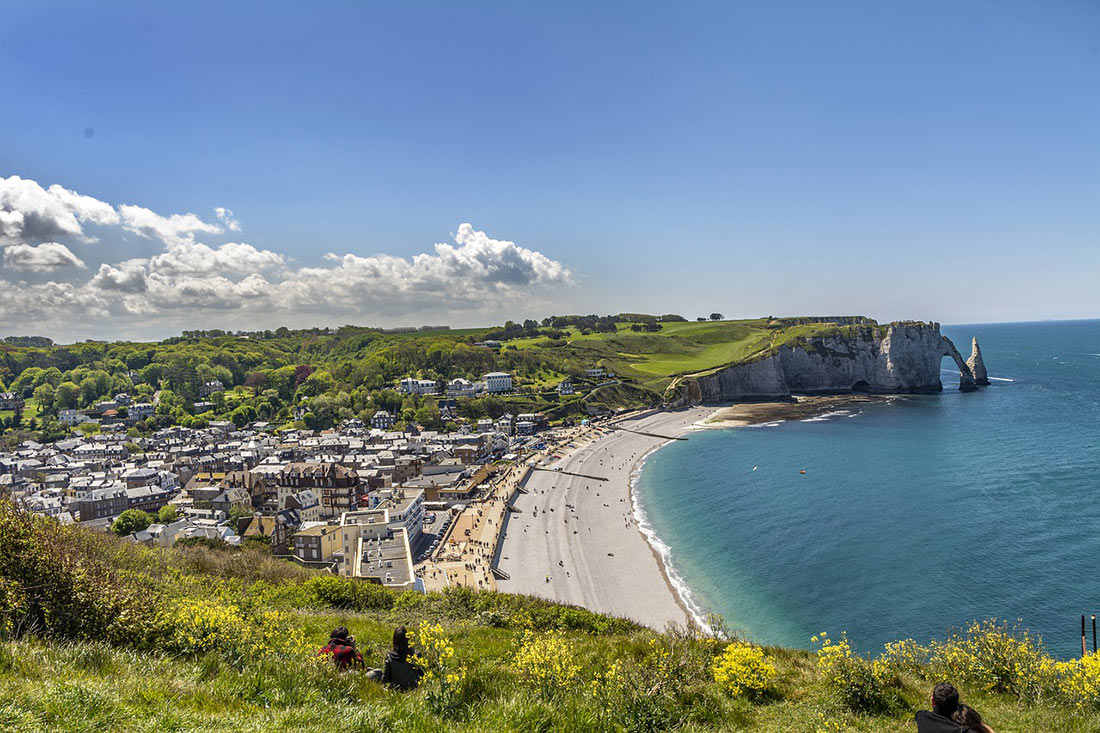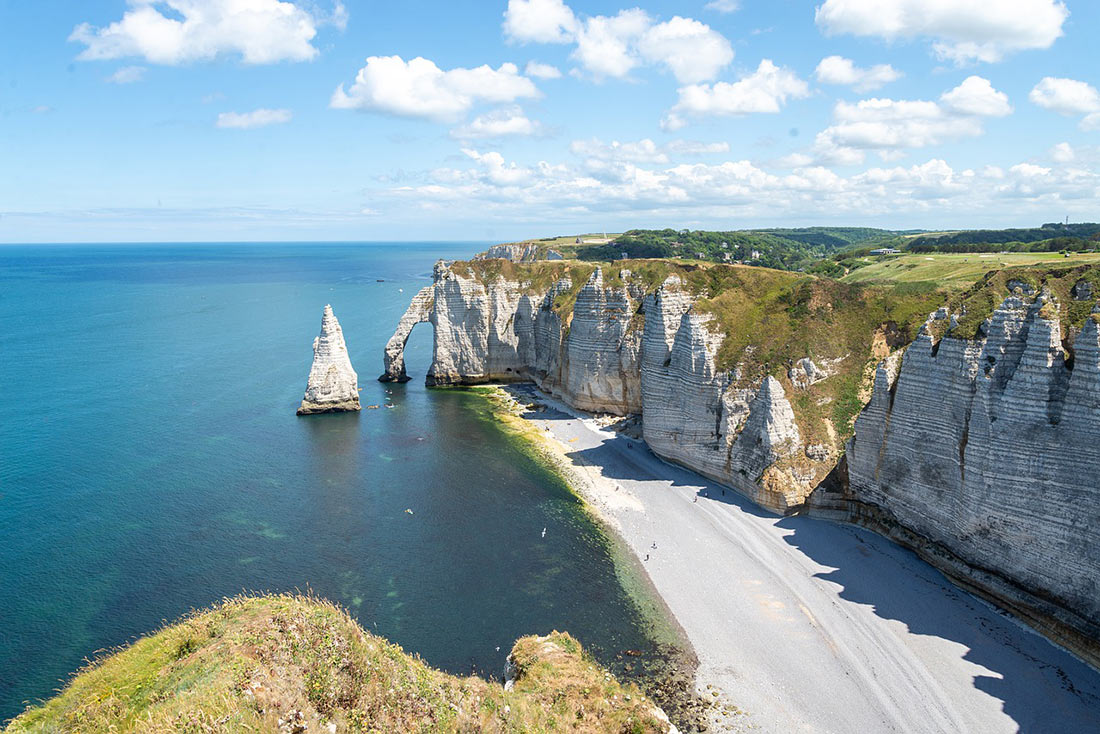 Most beautiful beaches in France: Paloma Beach, Saint-Jean-Cap-Ferrat
Paloma Beach is nestled on the narrow coastline of Saint-Jean-Cap-Ferrat on the French Riviera. According to various ratings, this pebble beach is among the best not only in France, but also on the entire Mediterranean coast. It lacks any outstanding comfort, special services, as well as the glamorous splendor and luxury familiar to these places. People go to this beach for an amazing pacifying atmosphere and clear water, which you can hardly be lucky enough to find anywhere else nearby.
Paloma Beach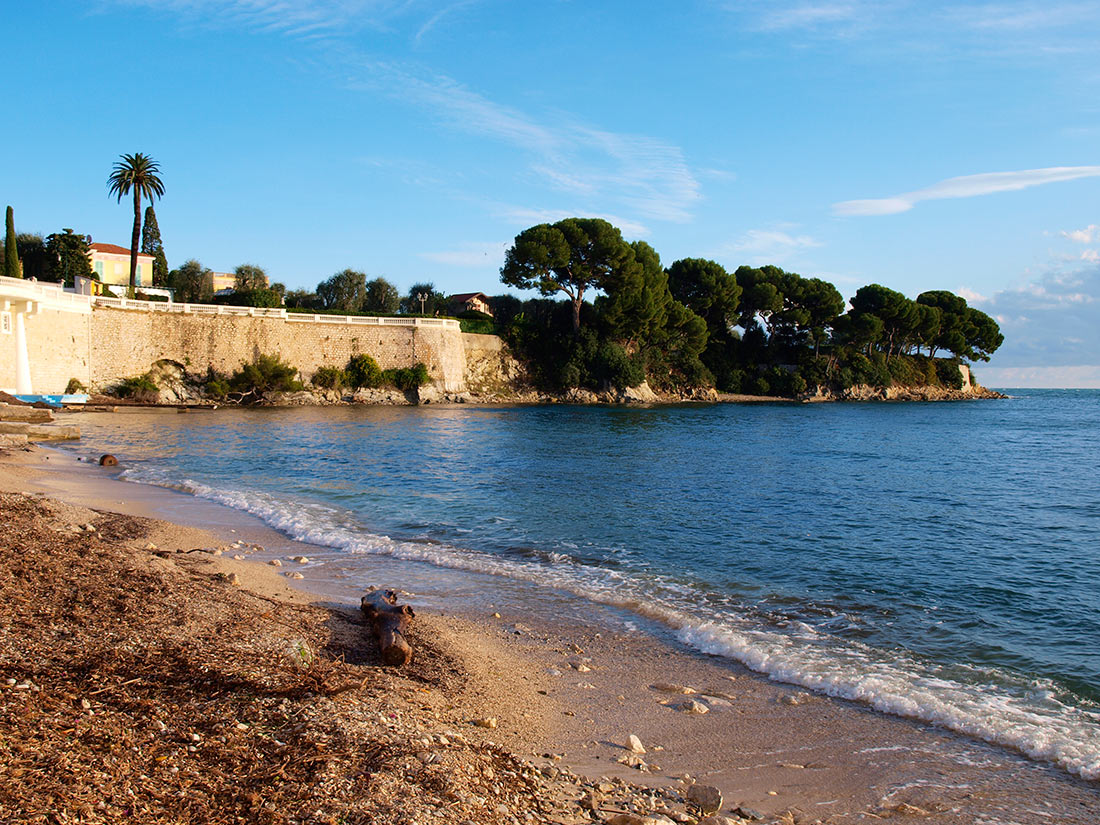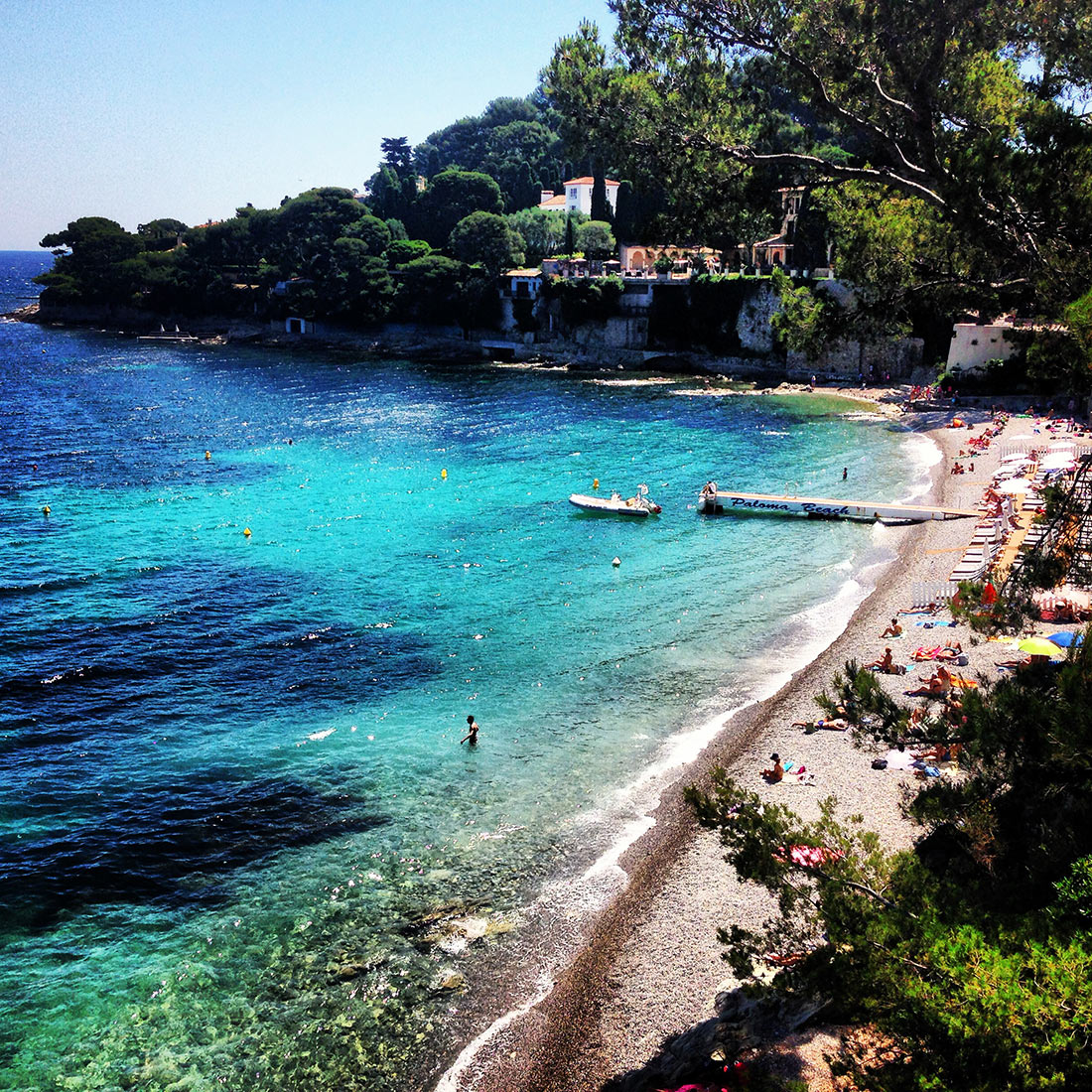 Most beautiful beaches in France: Beach on the island of Île de Porquerolles
For those looking to get away from the summer hustle and bustle of the French Riviera, the Island Porquerolles will be a true idyll. This fabulous place is located just 30 minutes by ferry from Hyères, which is not far from Marseille. Two thirds of the white sandy beaches, pine forests, maquis and eucalyptus trees on the island of Porquerolles are protected by Parc National de Port-Cros.
Île de Porquerolles