Portugal is an exceptional country for tourists. Ancient castles and luxurious palaces, impressive mountain ranges, sun-baked hilly plains and more than 800 kilometers of the ocean coast will not leave anyone indifferent! Between the mainland, the Azores and Madeira Island, there are many sandy and rocky shores with breathtaking views, making it a paradise for those who love to chill out under the sun listening to the sound of the surf. The beaches of Portugal are known all over the world for their beauty. There are a lot of them here, but we have selected the most beautiful ones.
Beaches of Portugal: Praia do Camilo
The secluded sandy beach is surrounded by high cliffs. A 200 steps wooden staircase leads down to the water. It is a good place for swimming, diving and admiring the quaint rock formations.
Praia do Camilo on map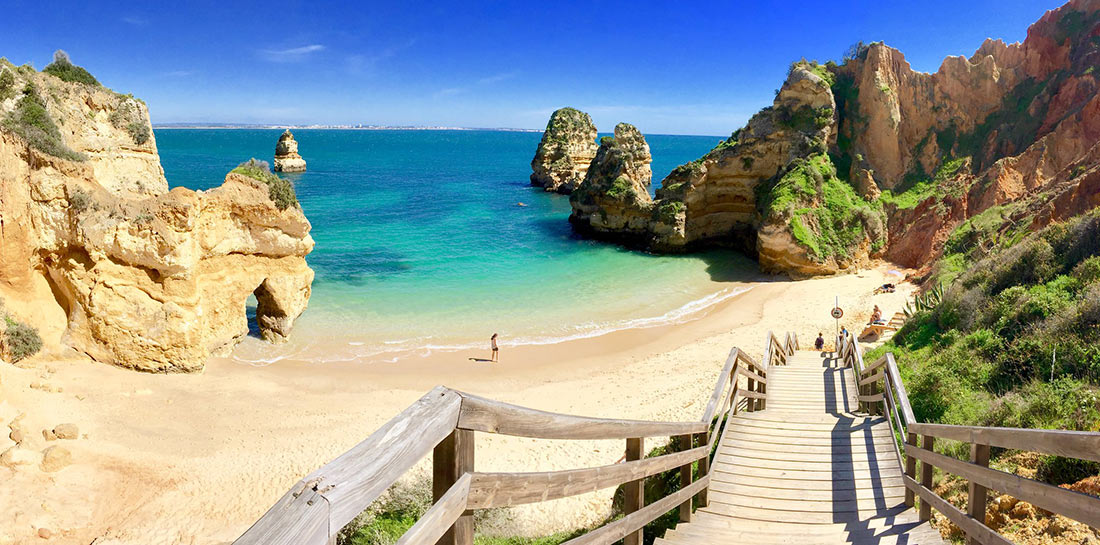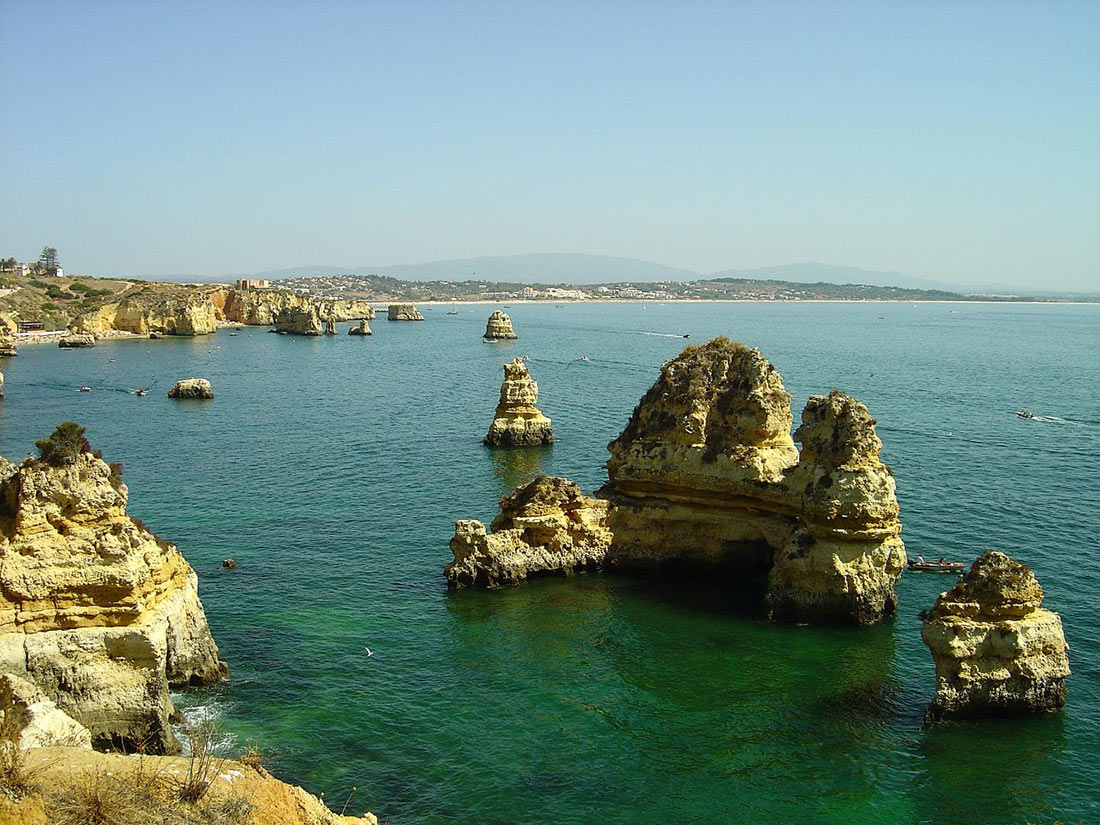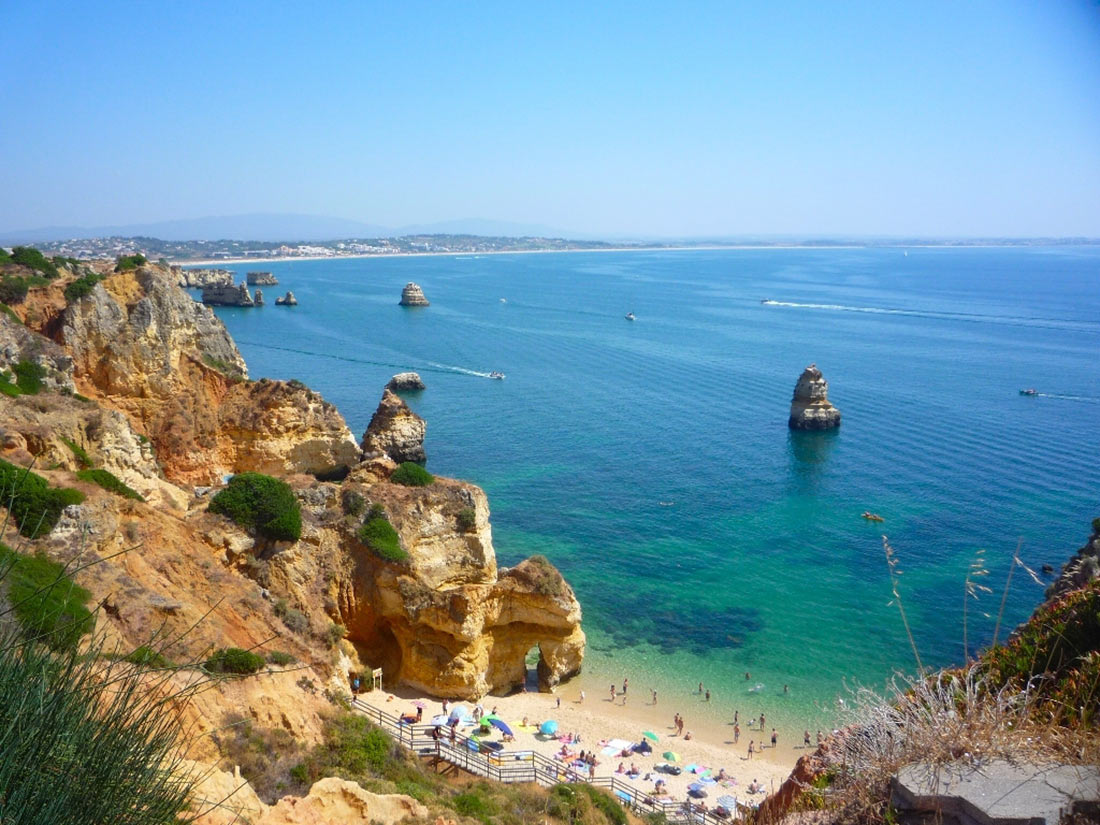 Beaches of Portugal: Praia de Benagil
If you travel to the south of the country, you will be astonished by the picturesque views and amazing places. Benagil Sea Cave in the Algarve region is considered to be the most interesting tourist attraction. The grotto, carved in the golden rocks that flank the coast, hides under its arches a "secret beach" – a picturesque bay with fine sand and clear water. It is difficult to imagine that man was not involved in the creation of this masterpiece: it is an artwork of Nature.
Praia de Benagil on map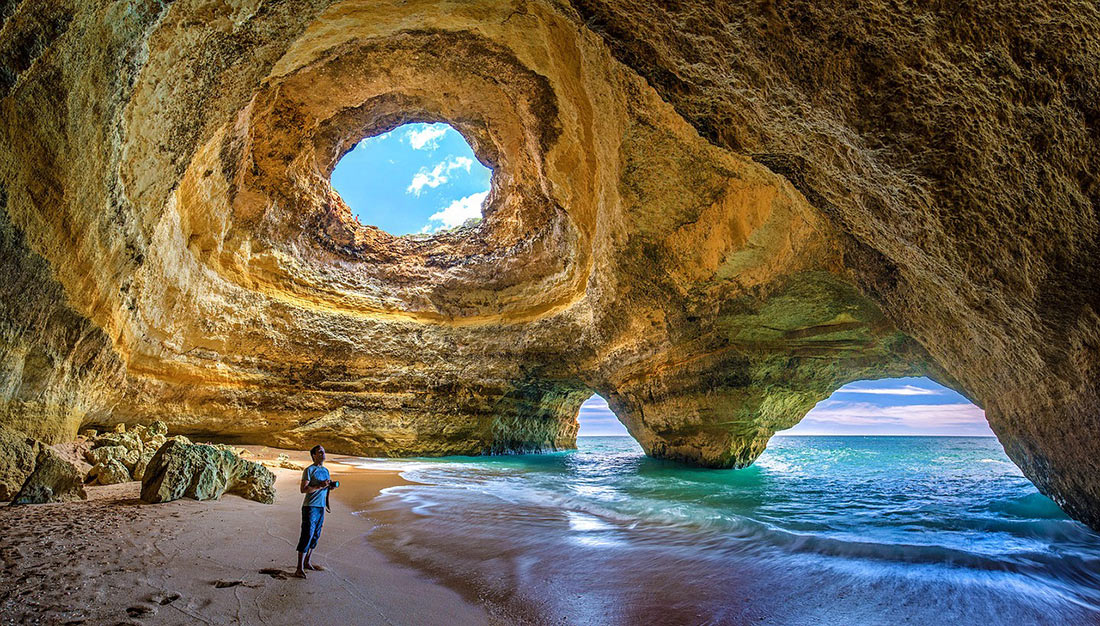 Beaches of Portugal: Praia do Amado
Strong currents, steep waves and clear water make Praia do Amado one of the best surfing beaches in Portugal. With easy access and parking perfect for backpacker caravans, you can spend the day in a natural paradise sunbathing, surfing the waves and swimming.
Praia do Amado on map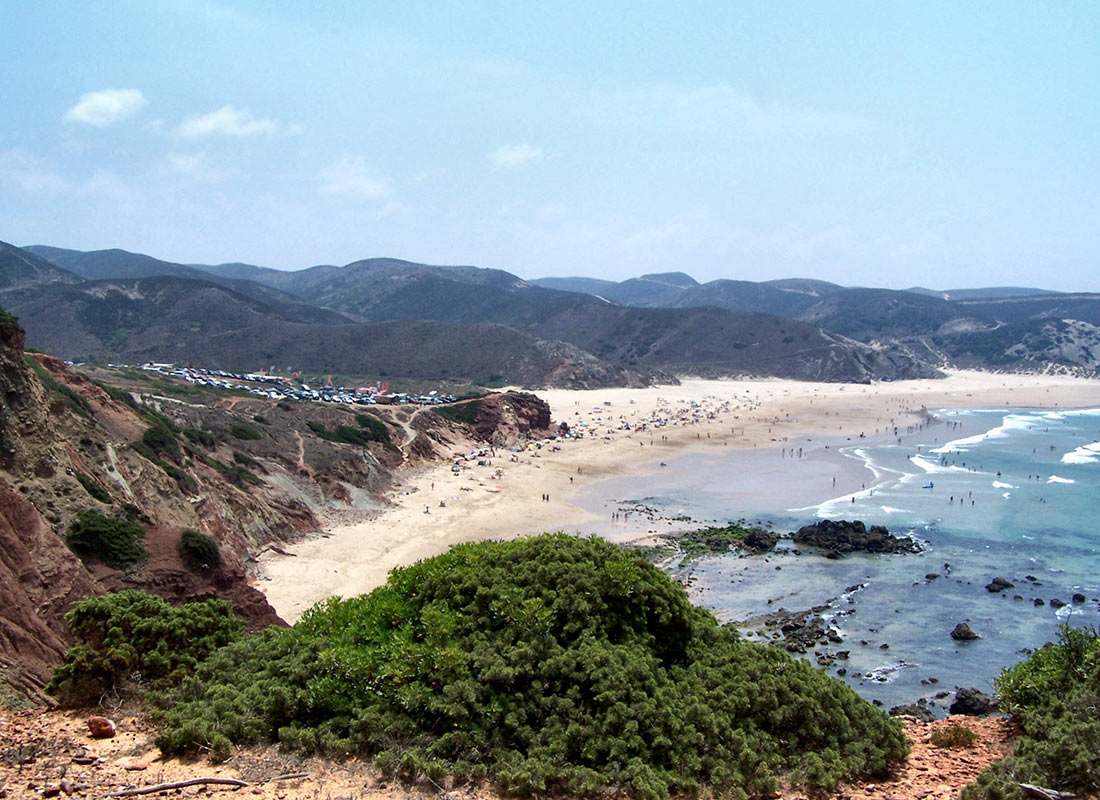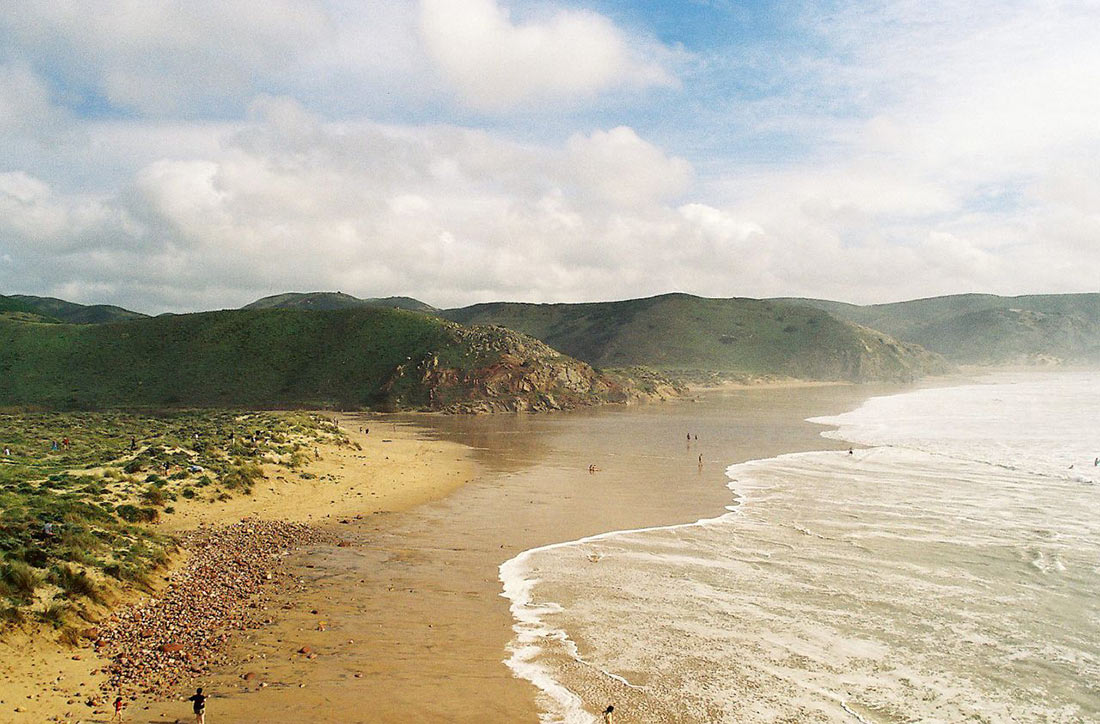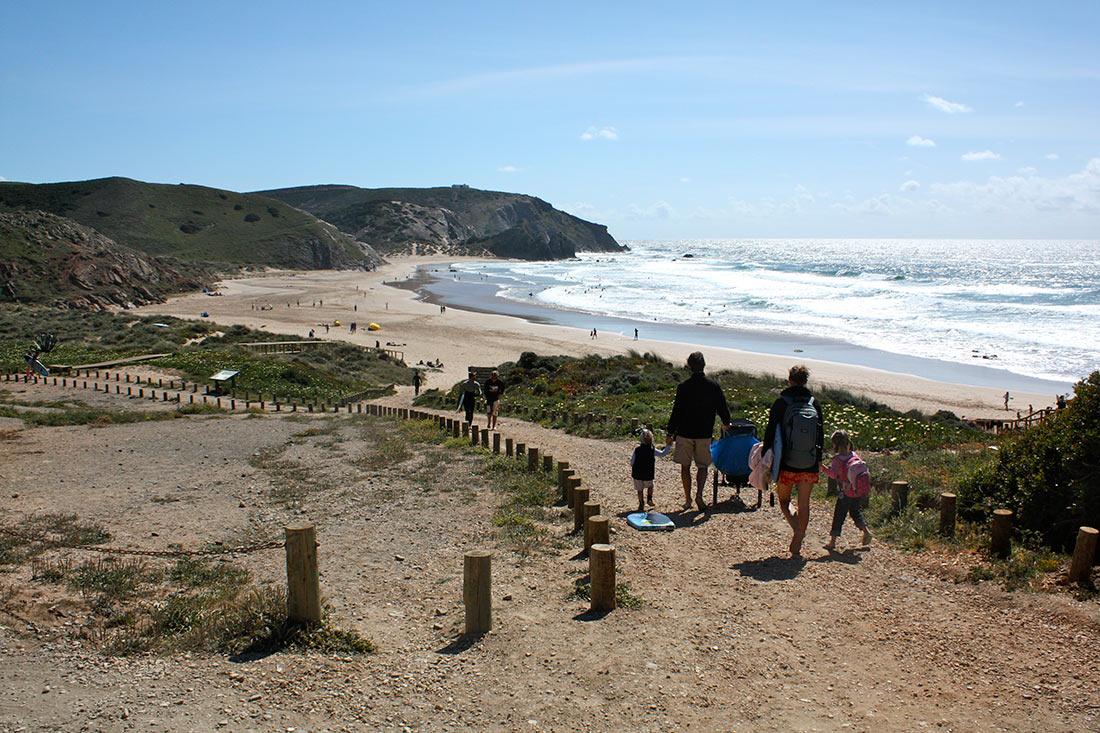 Beaches of Portugal: Praia dos Galapos
Wide white sand beach located on the west coast of Portugal in the Serra da Arrábida Natural Park. In 2017, it became "Most Beautiful Beach in Europe" according to European Best Destinations rating.
Praia dos Galapos on map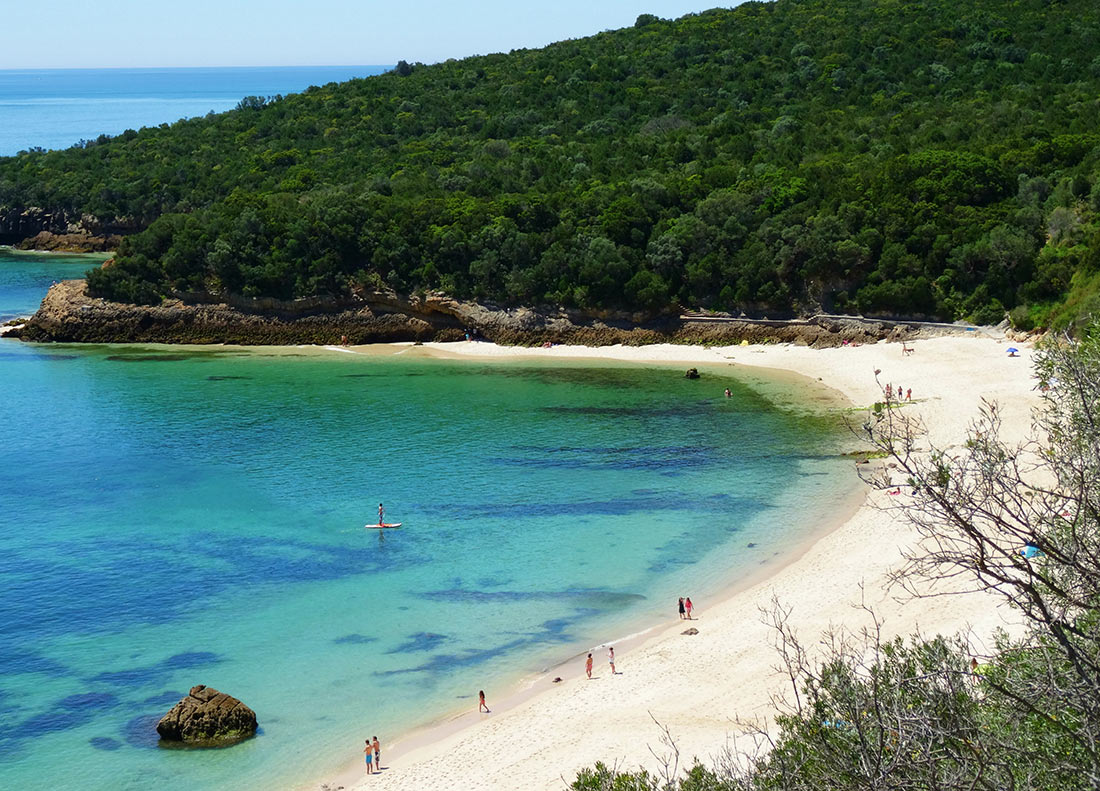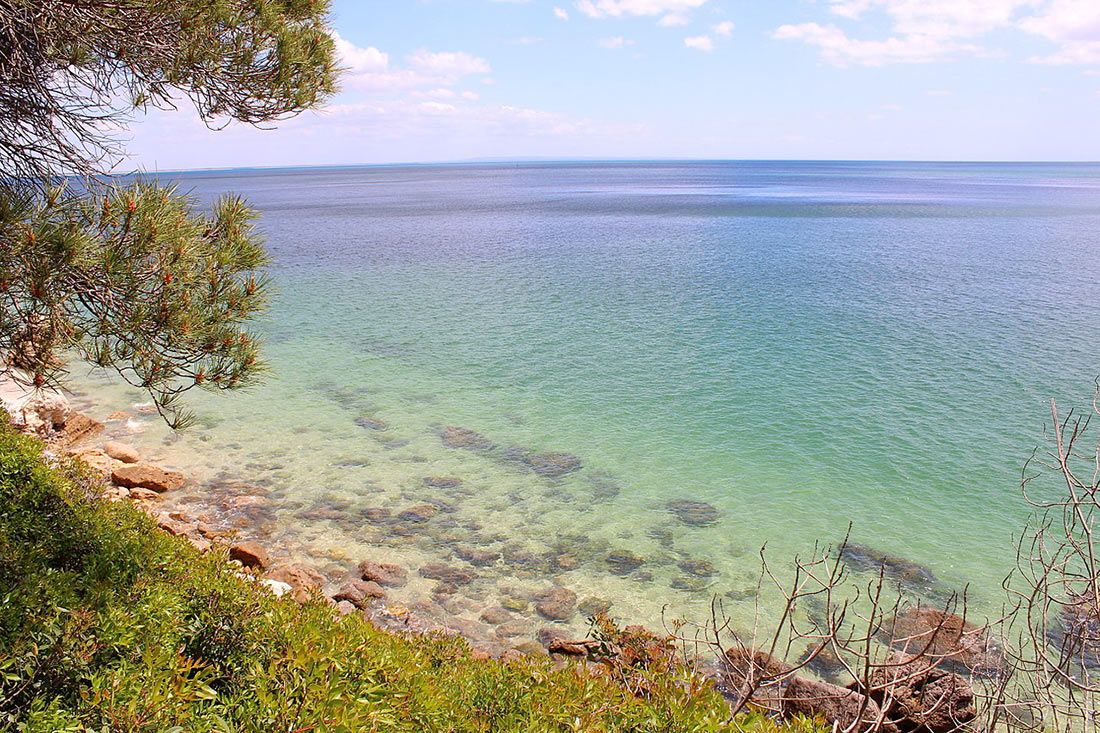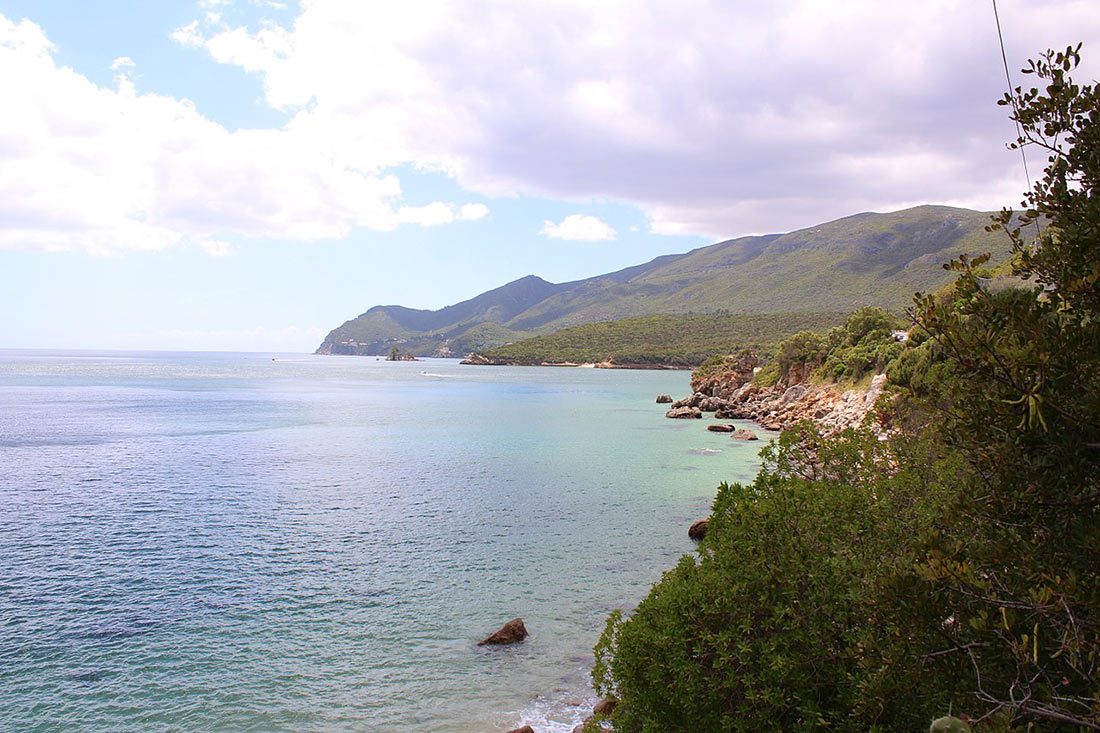 Beaches of Portugal: Praia da Rocha
An impressive stretch of sand, leading to numerous promenades and walking paths, Praia da Rocha is immensely popular with locals and tourists alike, and is a favorite summer destination. In addition to the excellent coastline and the warm pleasant sea, there are plenty of other entertainments here, especially the vibrant nightlife. You can play sports games right on the beach, or do yoga or aerobics.
Praia da Rocha on map