Not only famous museums, ancient castles or luxurious palaces can be sightseeing. What about the whole street? In Dunedin, New Zealand, is located the steepest residential street in the world, called Baldwin Street. It is so slanting that it looks a little bit more, and it would be a wall!
It may seem strange, but the plan of the city was developed in London. The planners have never seen the terrain and besides, they were not familiar with the topography of future city either. That is why some streets were designed on extremely steep hillsides. During the construction, no one reduced the slope.
It looks like the houses are sliding down the steepest street in the world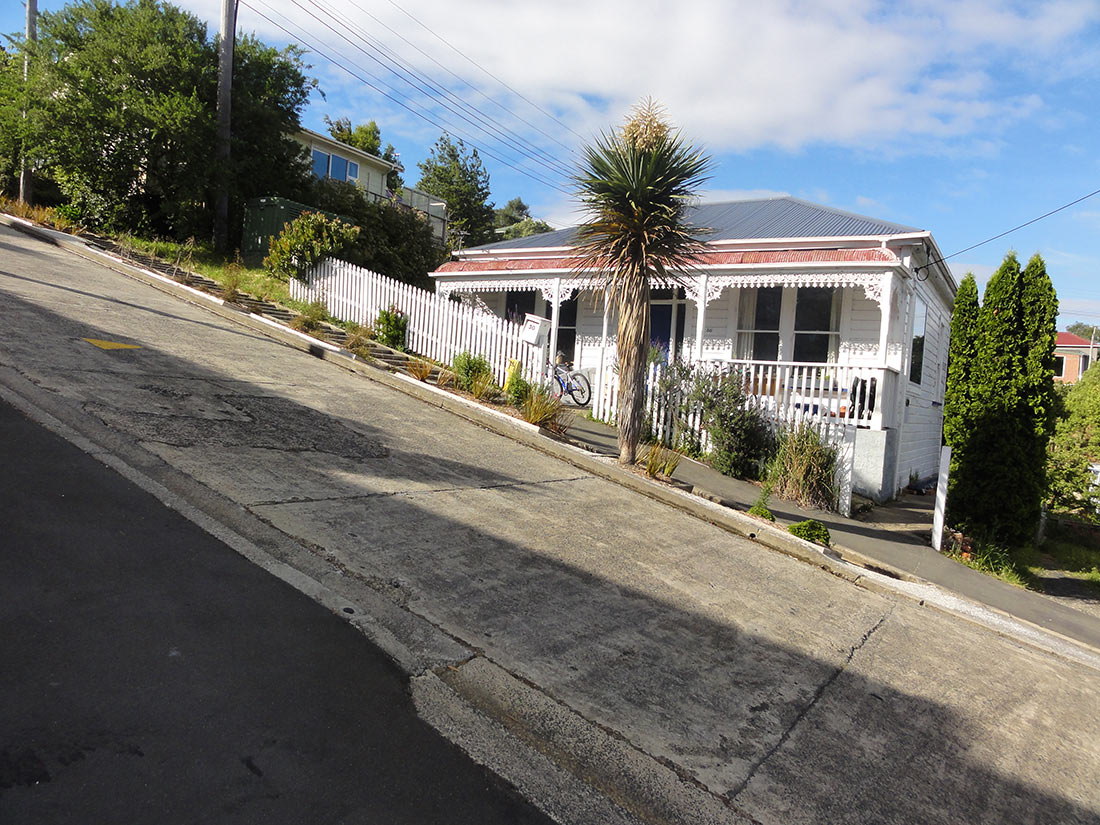 Photo: Andy king50, from Wikimedia Commons (CC BY-SA 3.0)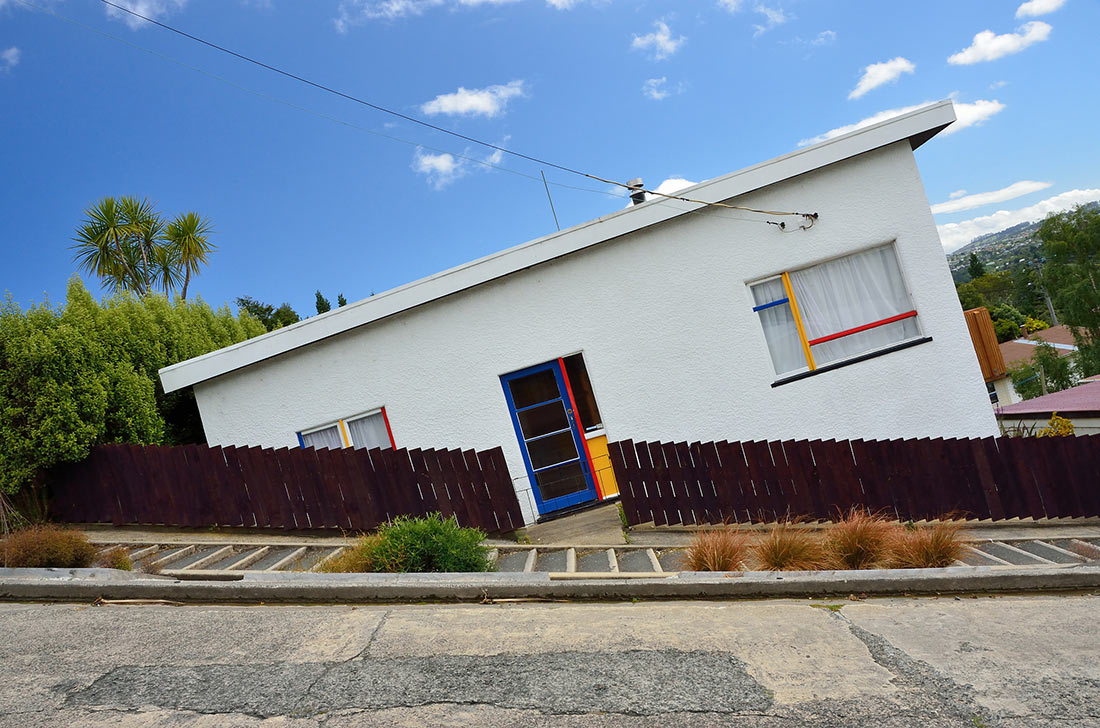 Photo: Tristan Schmurr / flickr (CC BY 2.0)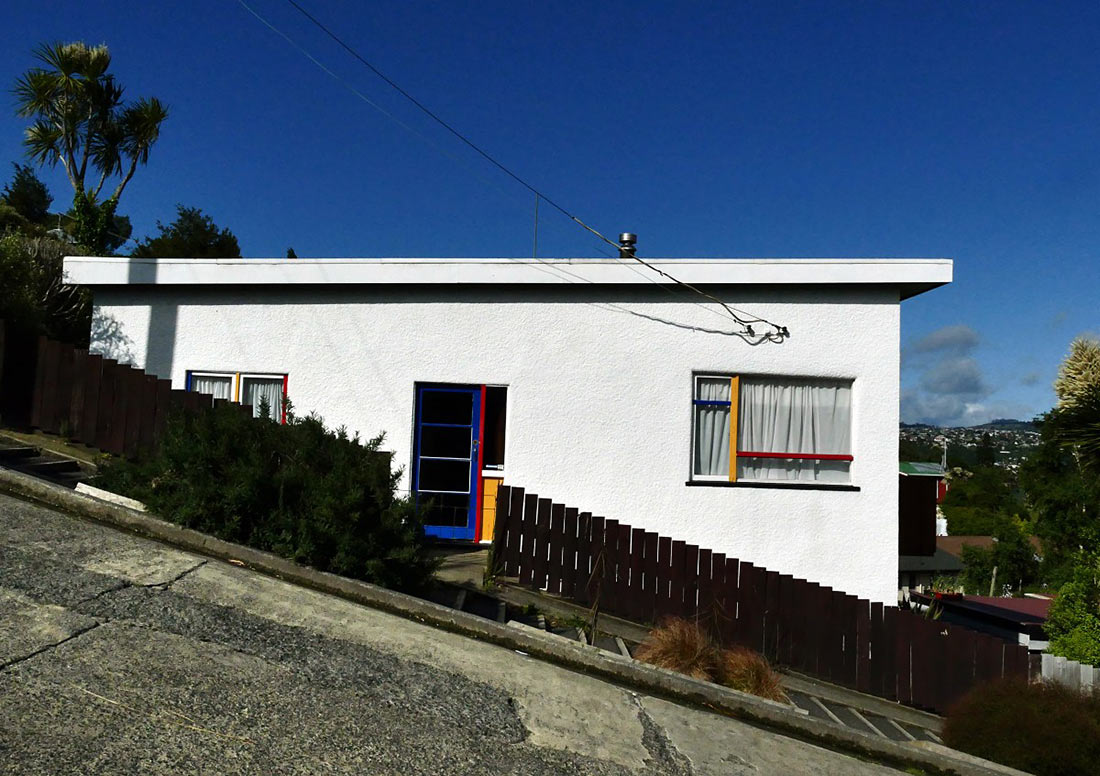 Photo: pxhere (CC0 1.0)
Thus, Baldwin Street became the biggest victim of urban planning from a distance. Now, thanks to the hasty developing decision, it is listed in the Guinness Book of Records as the steepest street in the world.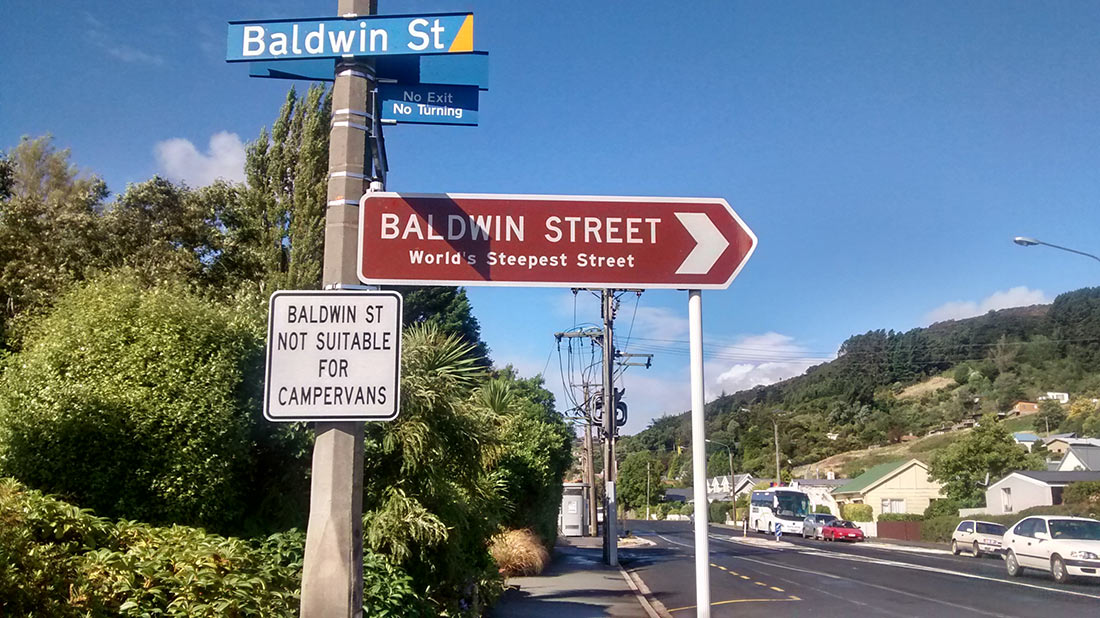 Photo: purdyrns / flickr (CC BY 2.0)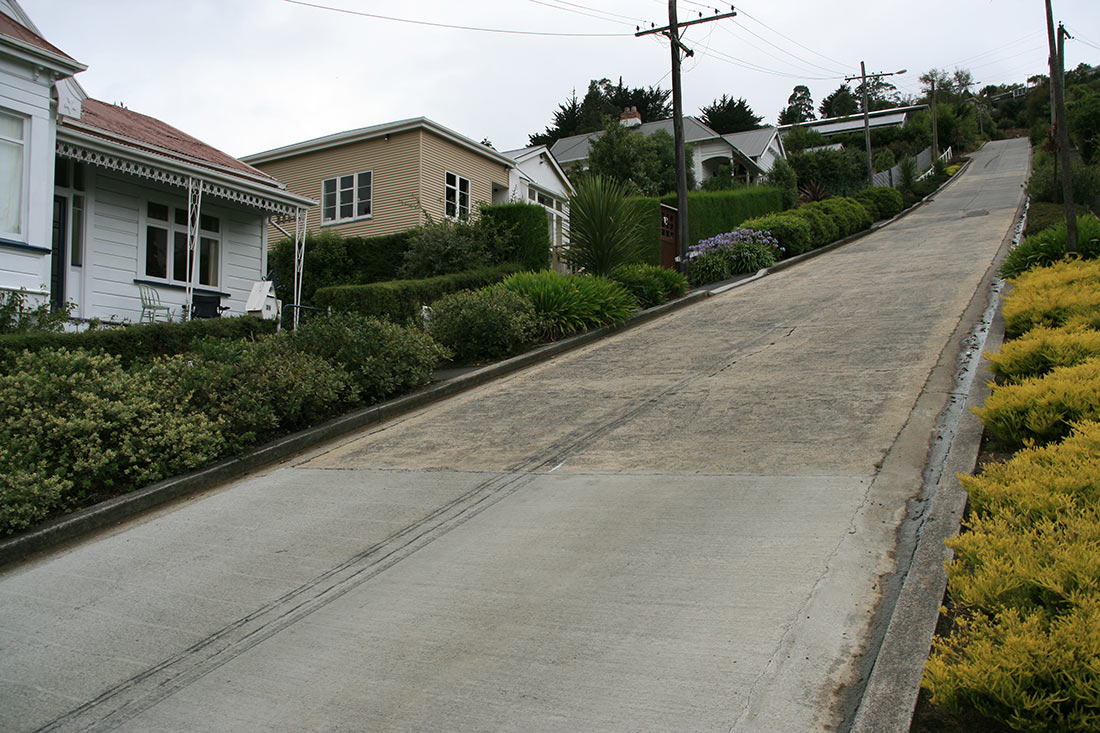 Photo: Mark Oliver Dittrich. Released into public domain on his behalf., via Wikimedia Commons (Public domain)
It starts from North Road and ends upon the crossroad with Buchanan street. Baldwin Street is just 359 meters long, but it rises up to 80 meters high. The slope in some sections reaches 19° or 35%!
The steepest 161,2-meter-long section climbs 47,22 meters vertically. It creates dizzy 19° slope!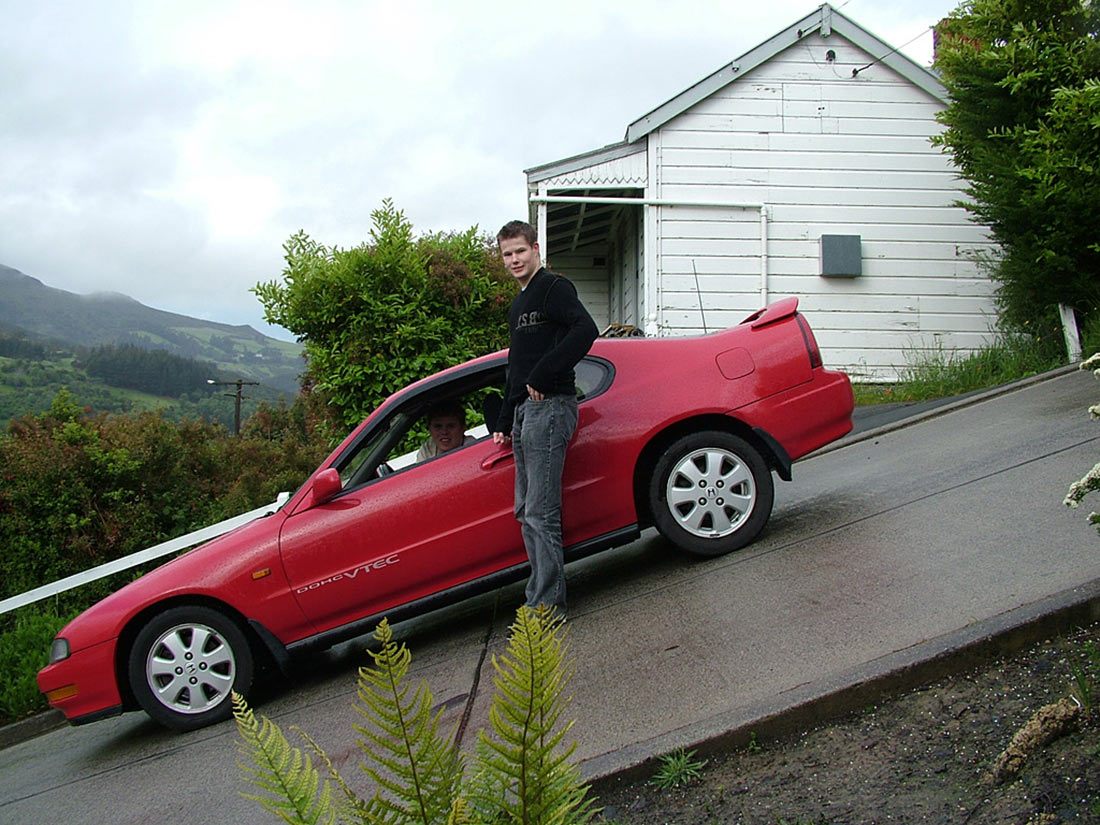 Photo: User Oyvind1979 on en.wikipedia, from Wikimedia Commons (Public domain)
The street got its name after William Baldwin. He used to be an Ontago Provincial Councillor and founded a local newspaper in 1873.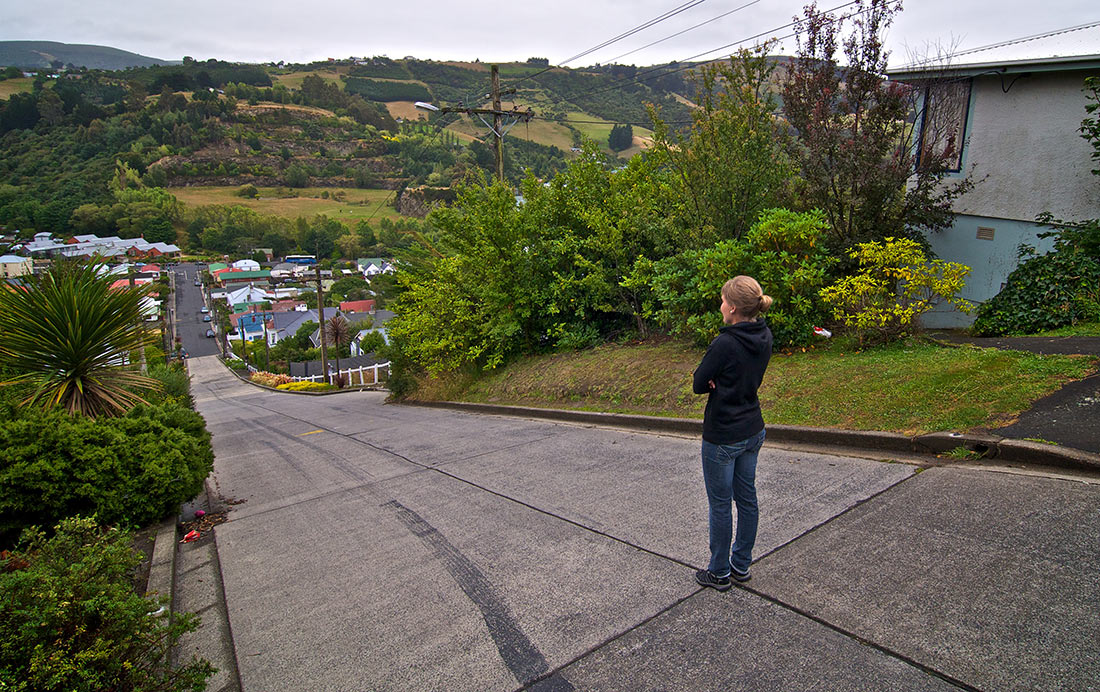 Photo: macronix / flickr (CC BY 2.0)
Local residents are proud of the reputation of their unique street. Numerous events are held here every year. These include a fun run called Baldwin Street Gutbuster, during which participants first run up to the top of this steep street and then go back down. From year to year the number of participants increases.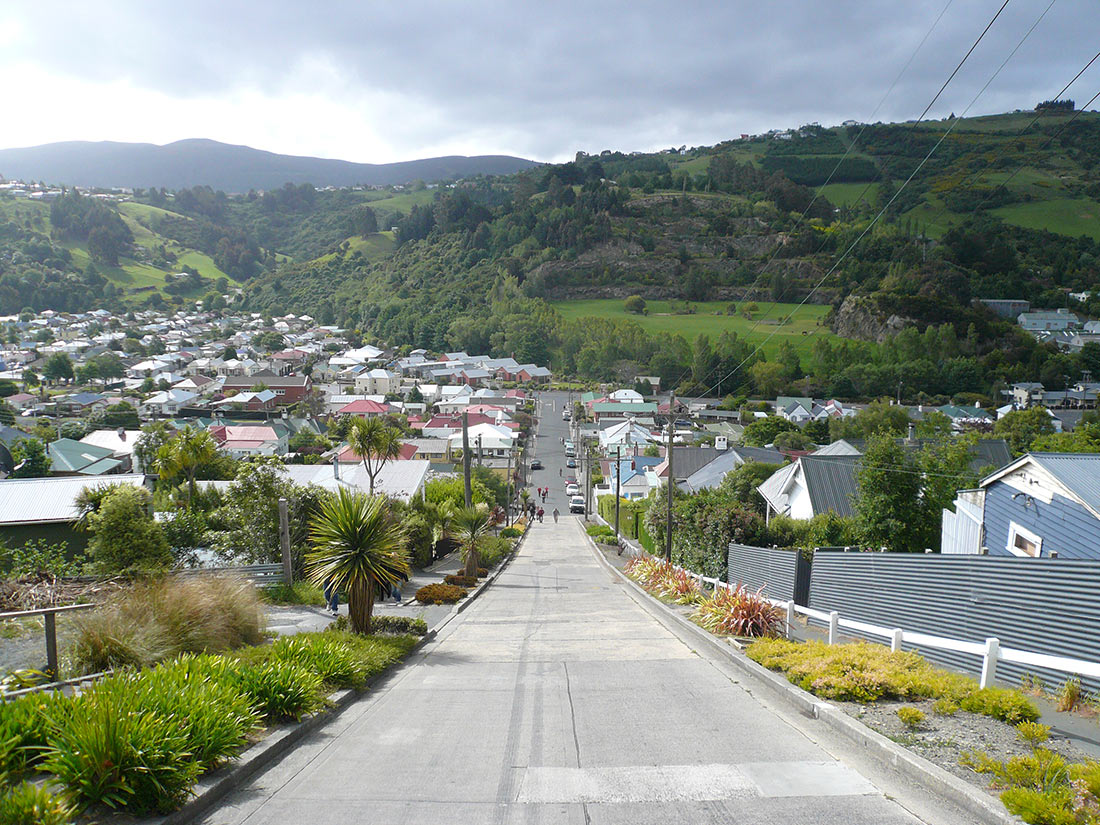 Photo: eyeintim / flickr (CC BY 2.0)
Another famous event is "Jaffa battle". Small round sweets called Jaffas are being marked and rolled down the street. The winner is the person whose Jaffa falls into special funnel first. All the funds raised go to charity.
Another fund-raising event is a sale of oranges covered with chocolate. All the money go to charity as well.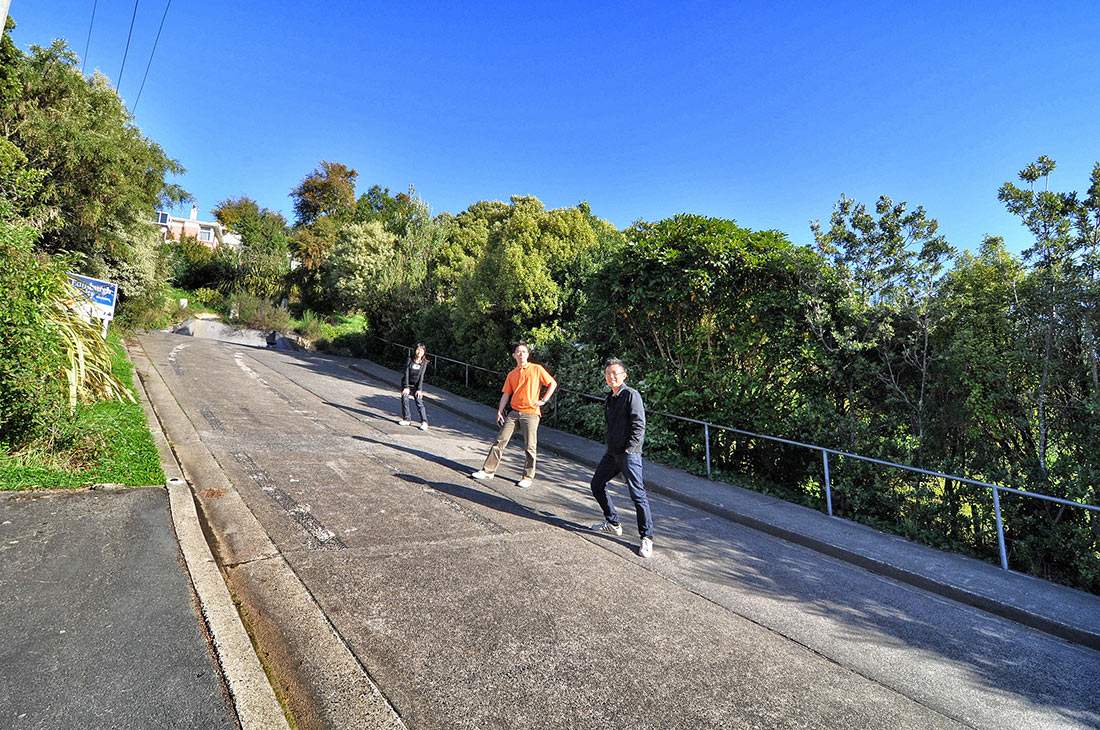 Photo: chee.hong / flickr (CC BY 2.0)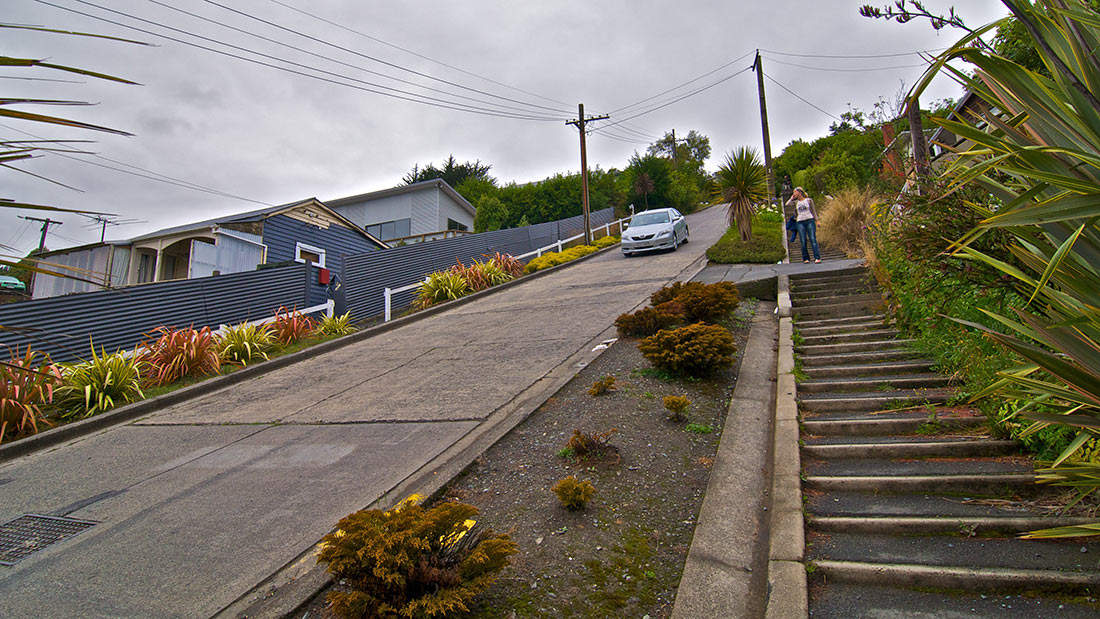 Photo: macronix / flickr (CC BY 2.0)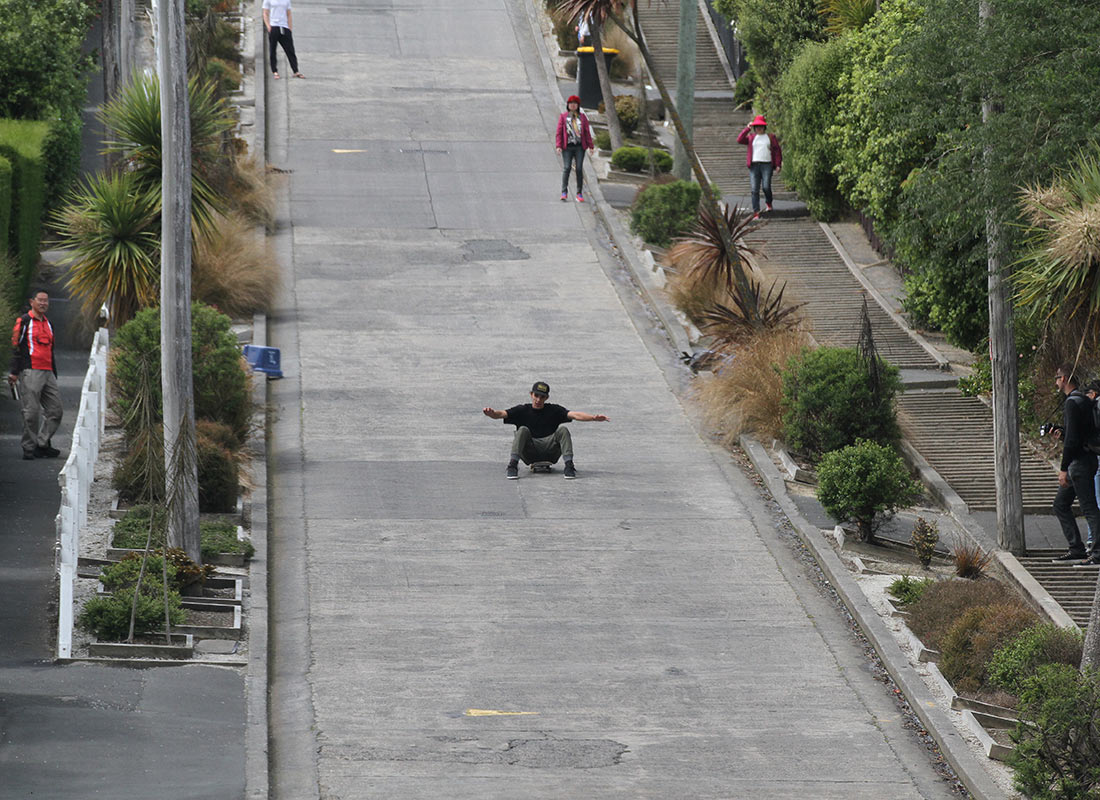 Photo: Tony Hisgett from Birmingham, UK, via Wikimedia Commons (CC BY 2.0)
There is an opinion that other streets all over the world claim to be the steepest. But Baldwin Street still keeps its honored title.
Baldwin Street on map: